A French restaurant with Mediterranean touches, Merci Bar Bistro Lounge opened last week in what used to be Field Table with a new menu, new chef and new look.
Owner Trish Davis, who opened Field Table on the Capitol Square at 10 W. Mifflin St., three years ago, and also owns Merci, has brought in Sami Fgaier as her executive chef. Fgaier owned the restaurant Le Chardonnay from 2003 to 2009 Downtown on Johnson Street.
He was known at Le Chardonnay for his moules-frites (mussels-fries) nights, which he's held as a guest chef at restaurants like the Icon on State Street. Moules-frites are also on the menu at Merci.
For the past eight years, Fgaier's operated his own catering business, Le Personal Chef.
Fgaier, who grew up in the Kerkennah Islands off the southeast coast of Tunisia, took a course at the Le Cordon Bleu culinary school in Paris.
"He has mastery of all French techniques, but he's very engaging and approachable," Davis said. "All of us really want the best ingredients and techniques on a menu we can understand. So he brings to us this opportunity to do what I call neo-Bistro, which is globally influenced French bistro cuisine."
Merci has a new kitchen staff of 10. "It's a 100 percent new kitchen," Davis said, marveling at Fgaier's ability to train and teach her employees.
"It's fantastic," she said. "They are really loving learning and challenging themselves more. Field Table was a great foundation for all of this. But this is more intriguing and motivating and we're just so excited about it."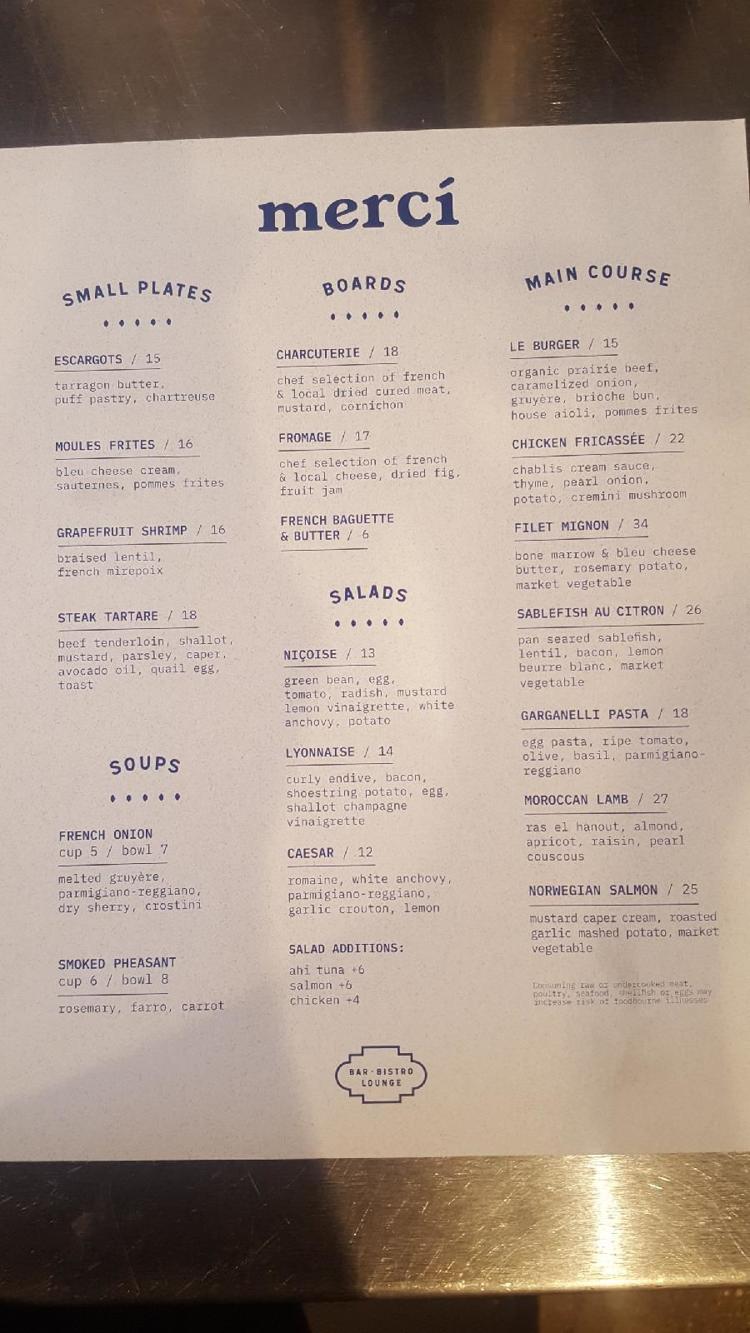 Besides mussels and fries, the menu includes three other small plates: escargot, grapefruit shrimp and steak tartare. There's also French onion soup and smoked pheasant soup, salads, and charcuterie and cheese boards. Main courses include a burger, chicken fricassee, filet mignon, sablefish, salmon, pasta and lamb.
"I think we all really want the best ingredients, the best techniques that we can manage to afford, on a menu we can understand, not too fussy," Davis said, adding that the new menu has been well received.
You have free articles remaining.
Register for more free articles
Stay logged in to skip the surveys
"We want to convey that this is more than field to table," she said. "There's way more layers on top of it that need to be communicated."
Davis opened Field Table as a restaurant, cafe, bar and market with former Isthmus food writer Andre Darlington as the restaurant's consultant. She has a couple of investors, but runs the place on her own.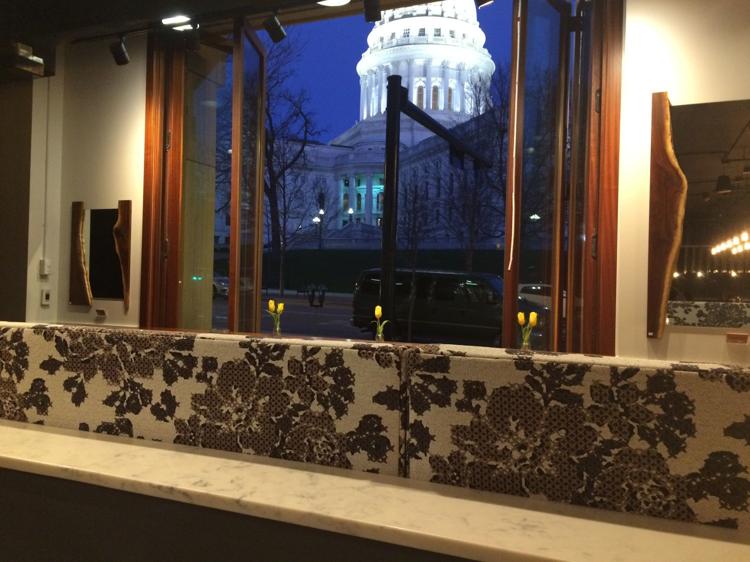 During the transition, the restaurant was closed for three months. Davis got rid of her retail section, took most of the "cafe" out, and expanded the bar area. She also added new floral banquettes.
"There's a cozy wine lounge with a huge amount of blue velvet tufted wall and seating. There's authentic French bistro tables back closer to the bar," Davis said. Changes include new artwork and sound proofing to "make for great conversation."
Customers now get a better view of the Capitol, she said.
"I think we retained the best of the original Seattle architect's work, blended with our local designers, bringing in more warmth and engaging spaces to converse," Davis said. It's a "very comfortable and soothing color palette."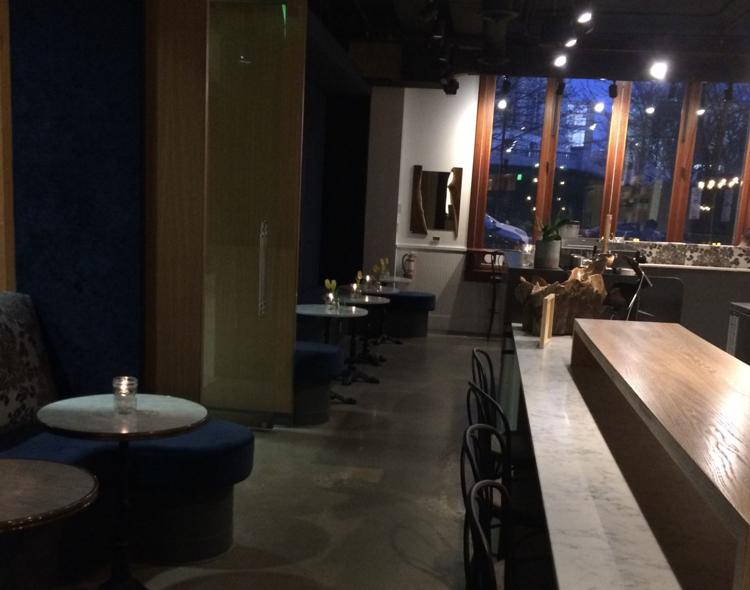 The Field Table sign has come down and a permanent Merci sign is on the way. Davis changed the name through the Madison city council in April and had to take care of other administrative business before she could begin using the new name.
"I think that the Merci brand itself exemplifies a pretty humble, approachable experience and a global touch," she said. "We want everyone to feel that warmth as well as our gratitude for what we get to do."