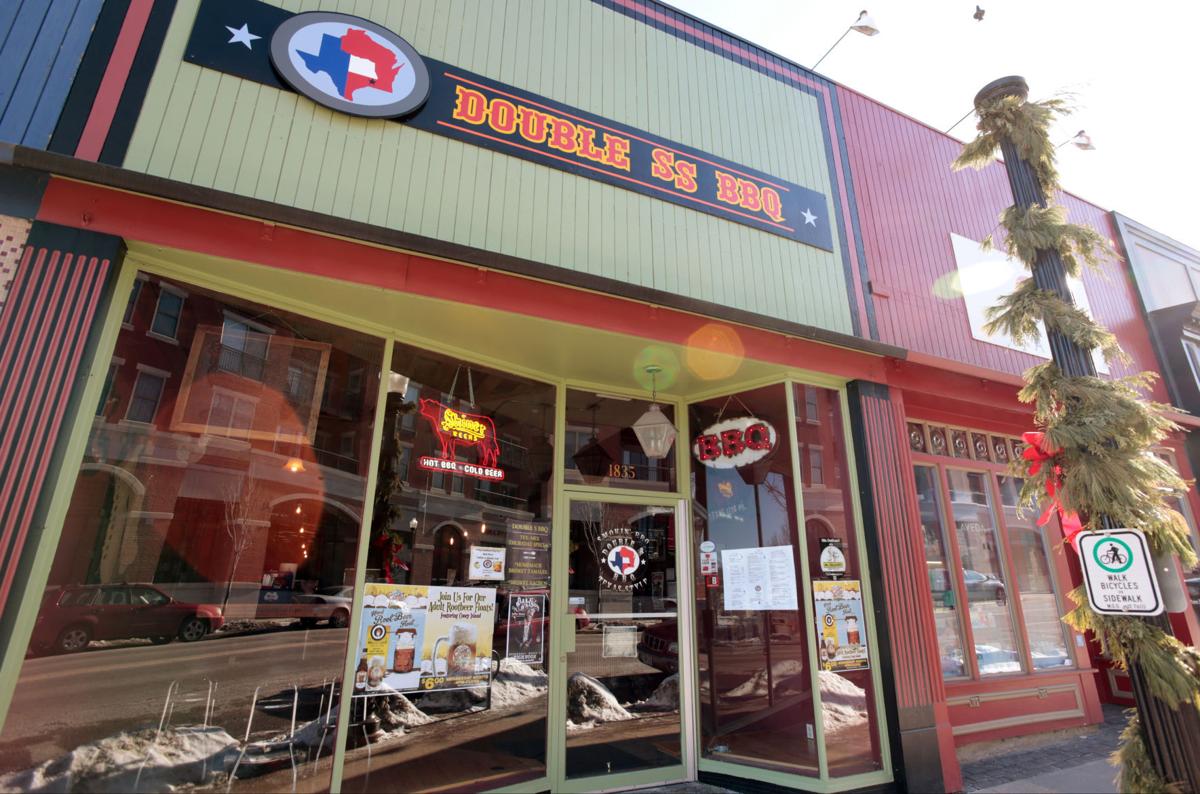 Double S BBQ went through a lot of trouble to serve its barbecue on Monroe Street, but finally closed up shop, a victim of restrictions made on it smoking its food on-site, owner Shon Jones said.
"We're tired of catering our own restaurant. We couldn't cook there," said Jones, who owns the business with his wife, Sarah Jones. "It doubled our overhead, travel time. I had to hire a lot of extra employees that I wouldn't have had to. They totally destroyed our business by not letting us do that."
The couple moved Double S from Cambridge to 1835 Monroe St., in 2015. They signed their lease in June, and opened in October after a complete build-out. The space had been a floral shop.
"It took us all those months and our entire life savings to build what was our dream," Jones said. "We have been really upset and shed a lot of tears, but we know we have a great product and many loyal customers. So we pick our head up and move on."
The couple closed the restaurant most of the summer and put their energies into their food truck instead. They now set up during lunchtime at businesses in Madison and Waukesha.
They closed the restaurant for good Oct. 20, anticipating Monroe Street road construction on the horizon, Jones said.
Their landlords let them out of their five-year lease, and have been working hard to find a new tenant, Jones said. "They have been in our corner since day one."
Jones said he's in "disarray right now," but plans to sit down and write a letter to post on the restaurant's website and Facebook page to let his customers know how he feels about members of the Vilas Neighborhood Association who objected to his outdoor smoker.
You have free articles remaining.
A handful of opponents spoke out at a Plan Commission meeting where the couple was denied a conditional use permit for their smoker not long after opening.
"They don't practice what they preach," Jones said. "You don't get no more mom and pop than Sarah and I. We put a lot of money into that place and we had a great business. It just totally killed us, financially and everything else -- devastated us."
Marilyn Lavin, who lives on Harrison Street, three blocks from the restaurant, said the couple didn't check whether smoking meat would be allowed in the high-density Monroe Street neighborhood before they signed their lease.
"The smoking was a definite health hazard," she said Wednesday.
Jones is originally from Orange, Texas, on the Louisiana border, while Sarah grew up in the Monroe Street neighborhood. The couple originally opened Double S in 2012 in Cambridge after Shon had success with his barbecue at various events. 
If he could do it all again, he probably would have kept his first Cambridge location, where the rent was $600 a month. It had a walk-up window and just two tables. Had they stayed there and added the food truck they would have done fine, Jones said.
The overhead on Monroe Street was high, but not being able to cook there made it really difficult because they had to rent another kitchen for cooking and would sometimes run out of food. "Everything was against us. Everything," he said.
Still, Jones emphasizes that they're not done. Besides the food truck they also do catering -- weddings and other big events. They were really successful at the CrossFit Games in August and they'll be selling food at the Wisconsin Dog Fair Sunday at the Alliant Center.
"Our business is still going good," he said. "It's just not a restaurant, brick and mortar."