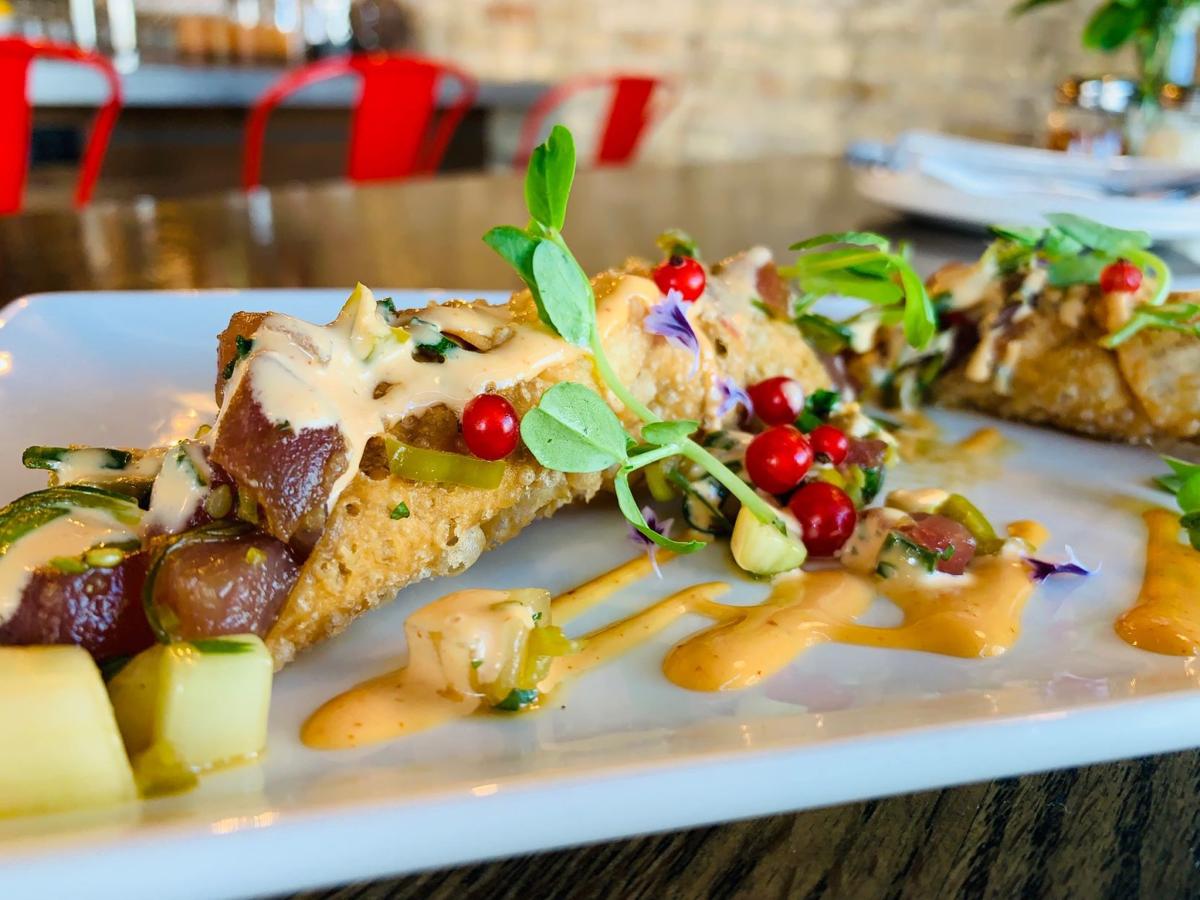 Patrick DePula has had amazing success with his two Salvatore's Tomato Pies restaurants, despite having no formal culinary training, leading one restaurant critic to call him a "dark horse."
DePula is using that description as the name for a restaurant he's opening with two other accomplished chefs in the former Sujeo location on East Washington Avenue.
For DarkHorse by Sal's, DePula is partnering with John Jerabek and Jed Spink and the men hope to have the restaurant open by mid-January.
They plan to offer handmade pastas, creative plates designed for sharing, and 10-inch pizzas with ingredient combinations not available at either the 8-year-old Sun Prairie Salvatore's or the 5-year-old Johnson Street location.
Sal's in Sun Prairie opened in a strip mall in 2011, then moved to a more central location in November 2017, where it does a lot more than pizza and features a "DarkHorse burger."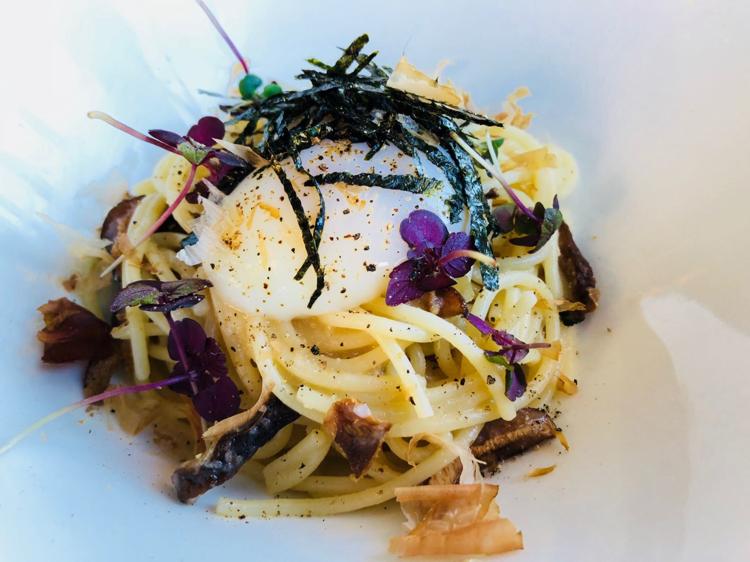 At DarkHorse by Sal's, DePula intends to offer dishes with "a little element of surprise," giving the example of a carbonara pasta that has Asian accents. DarkHorse's "Mentaiko spaghetti carbonara" will involve spicy cod roe, miso butter, a poached egg, fried shiitake mushrooms and nori.
"We're not really like a fusion restaurant. It's just kind of the way that Americans eat these days," DePula said. "And while there will certainly be some Italian-American classics and things like that, we don't want to be typecast."
DePula plans to reintroduce items he's created that didn't go over well in Sun Prairie. He said some of those favorites of his will probably be better received in a Downtown urban environment than in the suburbs.
"They'll be driven very much by what ingredients are available at the market," he said.
DarkHorse will also offer a quick, quality lunch menu with some grab-and-go options, DePula said.
"It's not about opening as many restaurants as we can or anything like that," said Jerabek, who's been culinary director at Sal's the past four years. "It's about the food and the ingredients. That'll definitely be the focus."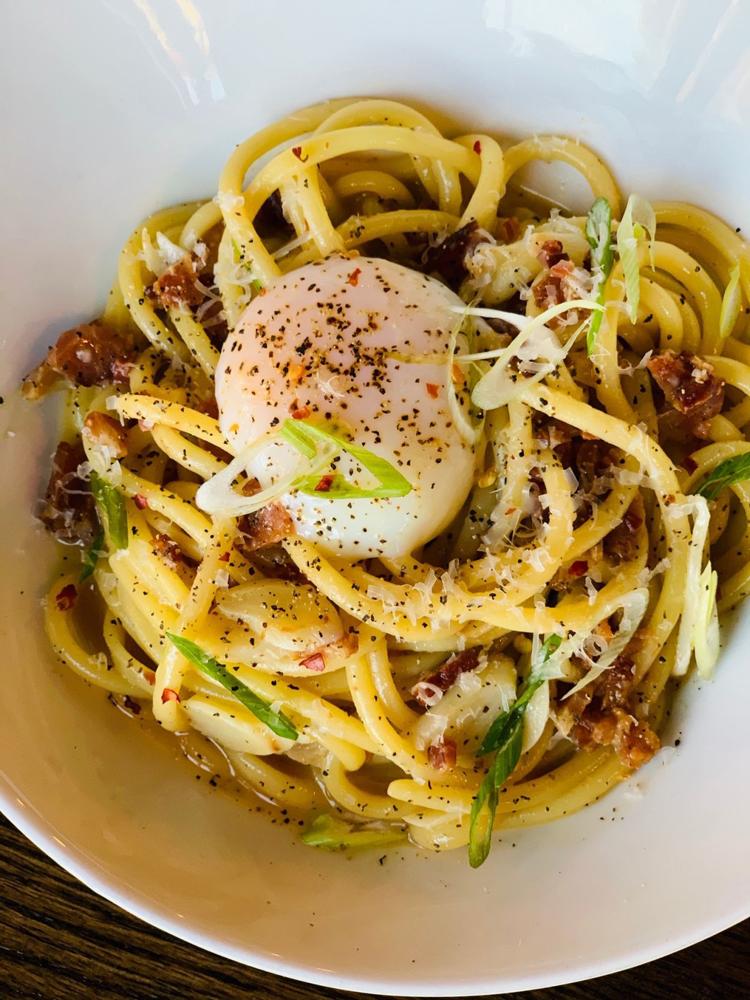 Jerabek is the only one of the three partners who attended culinary school. After moving to Madison from Green Bay in 2002, he spent two years in MATC's culinary program, but was a few credits shy of graduating. Work became a priority and he spent three years at L'Etoile, followed by five months at the former Restaurant Magnus.
He was executive chef at Fresco on State Street for almost nine years, and briefly worked in the same role at Johnny Delmonico's. With DarkHorse, he'll be culinary director for all three Sal's restaurants.
When he joined DePula at Sal's, the idea was to eventually become a partner. After opening a Madison restaurant, and changing locations in Sun Prairie, they started talking about a third Sal's that wouldn't necessarily be pizza-focused, Jerabek said.
Working at Sal's was the first time he'd made pizzas, and he's looking forward to having a place where he can "leave the book open on what we make," creating "a fusion of all types," he said.
The partners were considering a location in Waunakee, but pivoted to the Sujeo location at 10 N. Livingston St., after it became available, Jerabek said.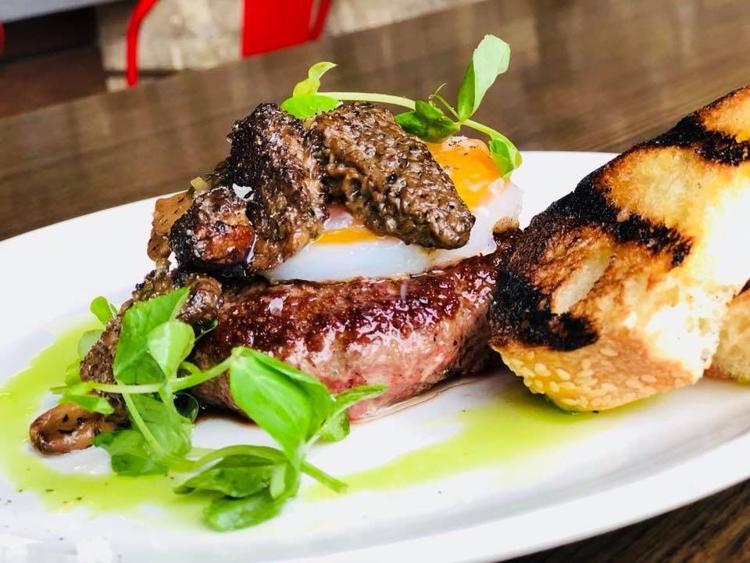 "The possibilities are endless really," Jerabek said. They're calling it DarkHorse by Sal's to let people know it's part of Salvatore's, but it's a different vision.
"We've got a grill, we've got the pizza oven, we've got a pasta boiler. So we'll be loose Italian. We'll do pizza, we'll have some pastas, but that's not to say that we will stay in the realm of Italian cooking, you know?" he said.
Spink, who's spent the past 3 1/2 years as the executive chef of RED, the sushi restaurant, and was a consultant for RED for years before that, will be a partner, as well as executive chef at DarkHorse.
Like DePula, he's self taught. "I learned from some other chefs obviously, and a lot of reading. Hands-on is definitely my style," he said.
"Part of the reason we're calling it DarkHorse, obviously, is because we don't have that official culinary degree," Spink said. "But I think we've all done pretty well and made names for ourselves in this city."
Spink said they intend to give diners surprises and keep them off-guard. "DarkHorse gives us that opportunity to do basically whatever we want. We want to get back into cooking really, really good and amazing food. But also we want to have fun while we do it, too."
The partners are planning a full renovation of the Sujeo space with a dark design in keeping with the DarkHorse theme. The room will also get "some pretty massive pops of color," DePula said.
"It's definitely going to be a little more fun than what we've done in the past." 
Stay up-to-date on what's happening
Receive the latest in local entertainment news in your inbox weekly!