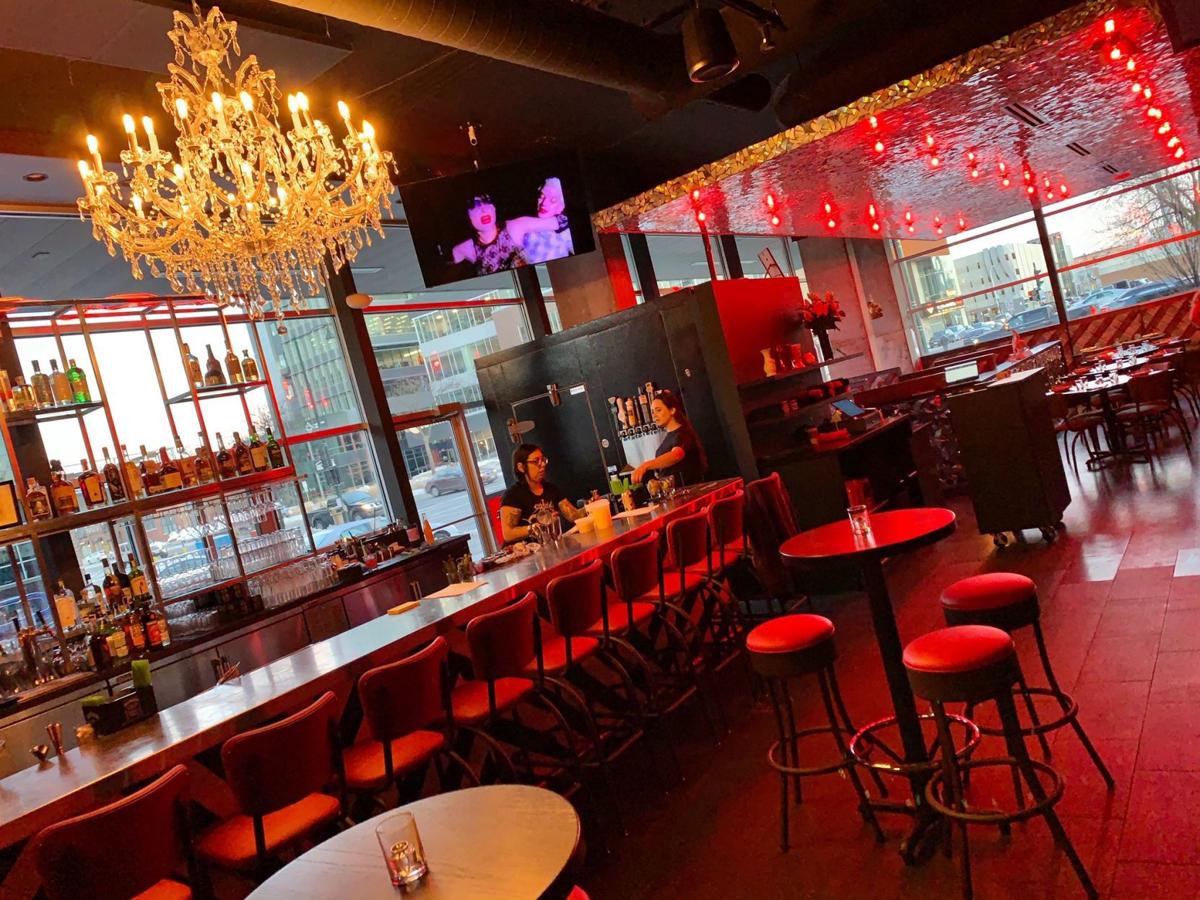 Patrick DePula's new restaurant, DarkHorse by Sal's, opens to the public for dinner Tuesday in the former Sujeo location on East Washington Avenue.
DePula, who runs two Salvatore's Tomato Pies restaurants, has partnered with chefs John Jerabek and Jed Spink for DarkHorse, 10 N. Livingston St.
The edgy look to the space, with lots of red and black, is "glam, rock and roll and inspired by late 70's and 80's DIY culture," DePula said.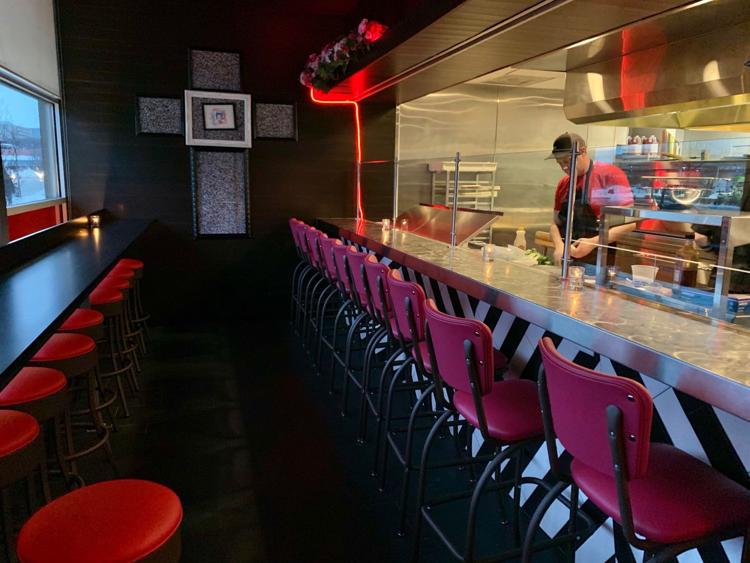 "It's definitely an homage to how I grew up as a punk rock kid. It's definitely influenced by the music," DePula said, noting that the interior design also draws from Jerabek and Spink's musical tastes.
"It goes along with the food that we're making, which is unusual and doesn't necessarily follow a theme," DePula said. "We're the dark horse. We're a little bit different and we have the flexibility to do what we feel like doing." 
Because DePula has had restaurant success without formal culinary training, one restaurant critic called him a "dark horse." That's where the restaurant got it's name.
A pizza bar DePula refers to as the "pizza confessional," has zebra-stripes and pink chairs. The room has watercolors of "St. Anthony (Bourdain), St. Julia (Child) and St. Fred (Rogers)," DePula wrote in a text. The paintings were done by DePula's friend, Lindsay Wehmeyer.
The interior is "a work in progress," DePula said. He's still waiting on some neon and other lighting. Art & Sons on East Wilson Street is responsible for the branding and design. 
The ceiling is made up of 5,300 cut up CDs purchased from the murfie.com warehouse after it failed. DePula said it took 10 "solid days" and "tons of volunteers" to install on the 480-square-foot ceiling.
The menu includes handmade pastas, creative plates designed for sharing, and 10-inch pizzas with ingredient combinations not found at either the 8-year-old Sun Prairie Salvatore's or the 5-year-old Johnson Street location.
DarkHorse is starting just with dinner and won't be offering lunch for a few weeks.
Sal's in Sun Prairie opened in a strip mall in 2011, then moved to a more central location in November 2017, where it does a lot more than pizza and features a "DarkHorse burger."
Jerabek has been culinary director at Sal's the past four years and now has that role for all three Sal's restaurants.
His resumé includes L'Etoile, the former Restaurant Magnus, Fresco on State Street, and Johnny Delmonico's. 
Spink, who's executive chef at DarkHorse, spent the past four years as the executive chef of RED, the sushi restaurant, and was a consultant for RED for years before that.
Stay up-to-date on what's happening
Receive the latest in local entertainment news in your inbox weekly!