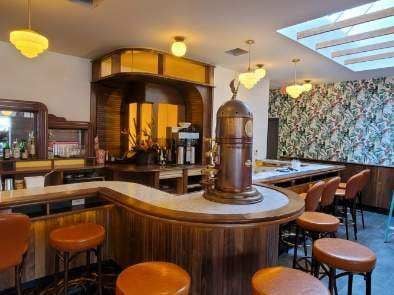 The business at 1301 Regent St., is next to co-owner Sam Brown's Rocky Rococo's, and modeled after two places he frequented in college in Washington, D.C.: Kramerbooks & Afterwords Cafe and Busboys and Poets.
Brown, who owns the business with this father, Roger Brown, said he has about 5,000 books in the store and is waiting on another 500.
Book buying has come with a learning curve, Sam Brown said, crediting his book manager Molly Fish.
He said instead of breaking up the books into nonfiction, fiction and memoir sections, they decided to shelve them by country of origin, taking inspiration from a bookstore in London called Daunt Books.
"Think Greek," Brown said. "Think the poetry of Lord Byron while he was in Greece next to Greek cookbooks next to Socrates and Plato next to contemporary Greek fiction next to travel guides, next to Greek phrase books. We think it's a really compelling way to browse books."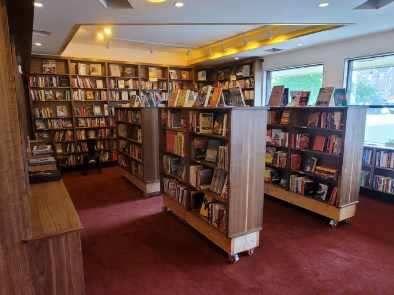 Leopold's will be open every day but Monday from 10 a.m. until midnight, with bar service starting at 2 p.m. An espresso machine is built into the bar and during the day the cafe will have bell jars with pastries displayed on the bar.
Customers can order from the bar as they would at a standard coffee counter. At night, the stools will come out and Leopold's will function largely as a bar featuring classic cocktails.
The business will have a limited food menu, with pastries from Peter Sciortino's 74-year-old bakery in Milwaukee. Brown said his family has had a long-standing business relationship with Sciortino's, named the city's best bakery by the Shepherd Express and OnMilwaukee.​com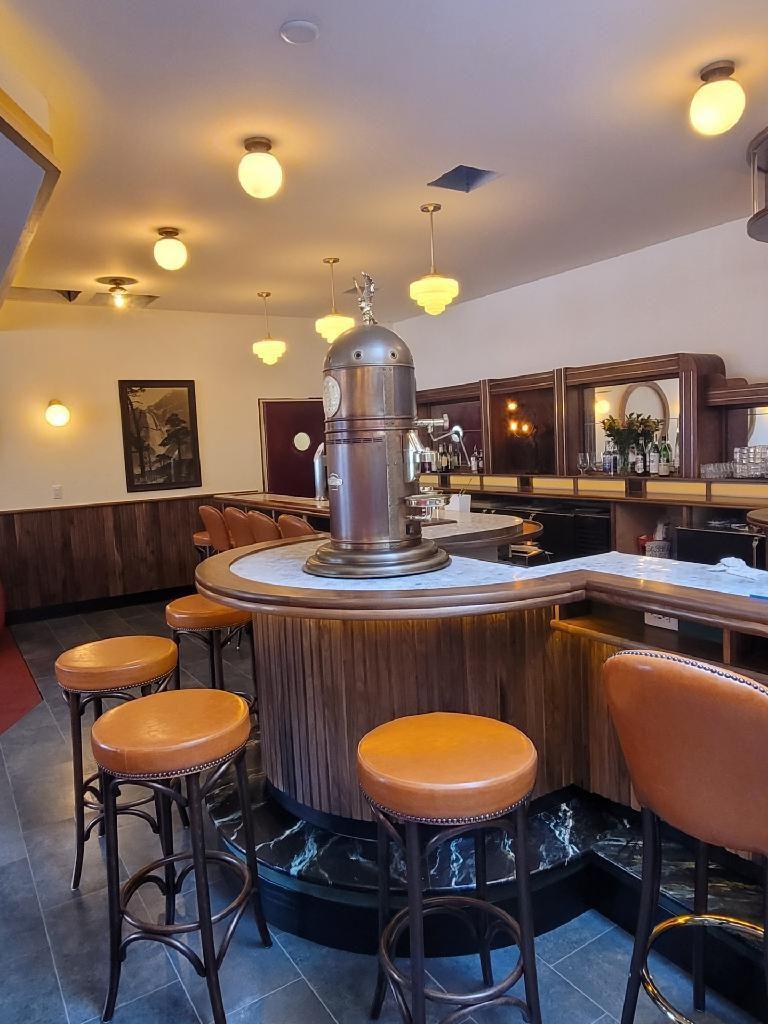 Two or three weeks after it opens, the bar will begin offering charcuterie boards and small plates. "We just want to get our feet wet," Brown said. "There are so many pieces to this operation. We want to make sure that we've worked out all the kinks elsewhere before we roll out any food."
Leopold's is named for Brown's great grandfather, an Austro-Hungarian immigrant from Vienna.
Sam's father, Roger Brown, co-founded Rocky Rococo's 47 years ago and still owns five Rocky's in Madison and two in La Crosse. Sam Brown has been general manager at the Regent Street location since 2011. He's also vice president of the company.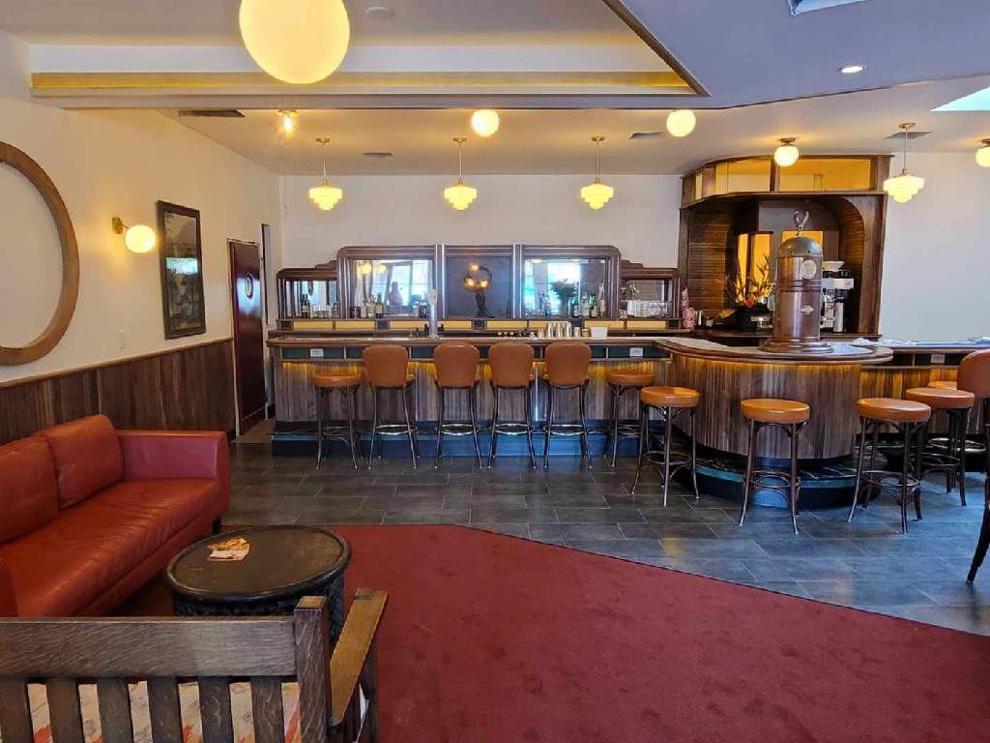 Brown and his father were able to enlist Fred Murray and Jon Parisi for the build out. The men are construction workers who are family friends and helped the elder Brown build his first Rocky Rococo's in 1974 on Gilman Street.
COVID-19 slowed down construction, Brown said. "We built the project ourselves and the majority of our contractors are senior citizens, so we went out of our way to make sure to keep people safe and working largely alone."
He said they also decided not to push to open until after the restrictions were lifted since it's such a small space.
"But I think that we've ended up with a much better product," Brown said. "The place is beautiful."