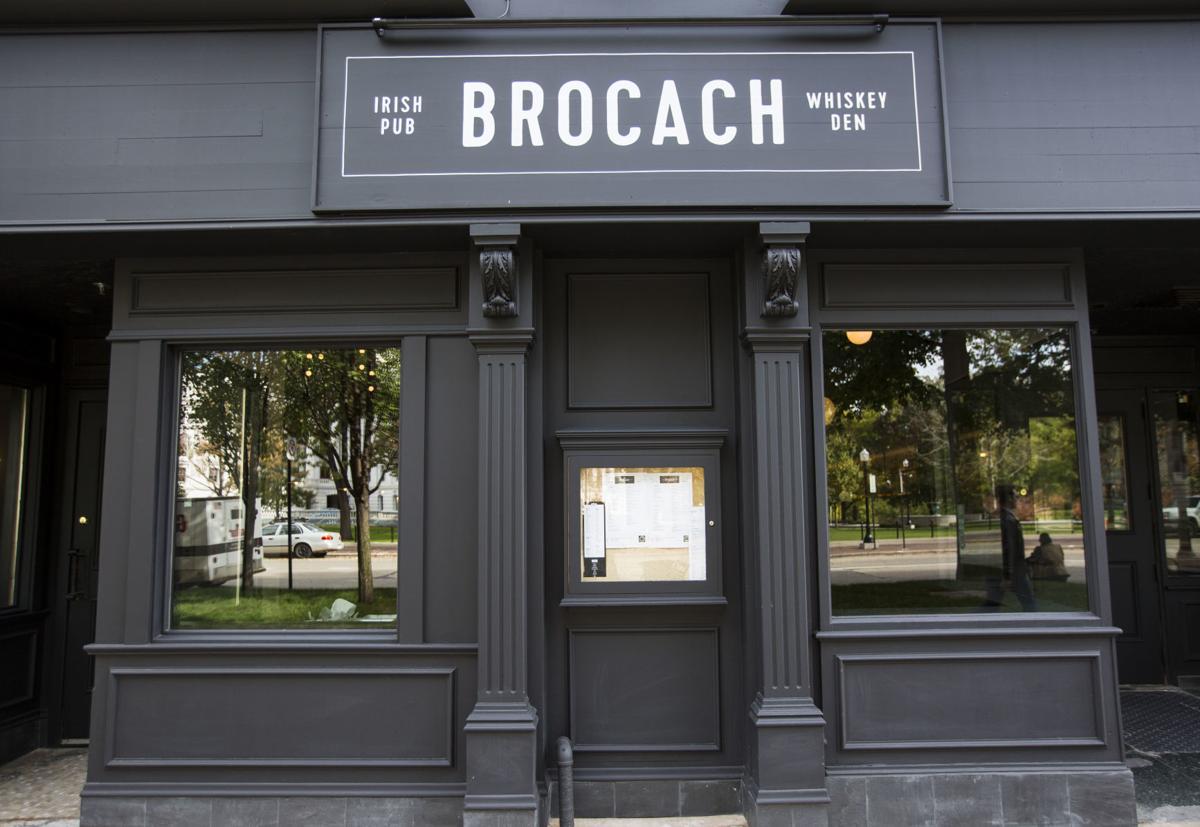 Brocach Irish Pub, which opened almost 15 years ago on the Capitol Square, is closing. Its last day will be April 7 when it will be open for brunch until 3 p.m.
"It's kind of bittersweet. It's been a great run and we're proud of what we did, but the building was sold and the new owners are going in a different direction," said Don Gautreau, who owns the business with his wife, Melanie, and partners Cliff and Shanna McDonald.
"We're excited to see what they're going to do," Gautreau said. "Things lined up where, we'd been there for 15 years. Our lease was up. It was a new owner, so, time to move on."
The owners put the restaurant and bar, 7 W. Main St., through a major remodeling effort in 2016.
Elliot Mossanen, 26, bought the building in early March and is looking to bring in a "high-end, national-brand restaurant tenant."
It's early in the process, so Mossanen wasn't able to give examples of national chains he's seeking. "The direction isn't crystal clear," he said.
"We definitely want to keep it a restaurant, I think, because the area just lends itself to that," said Mossanen, a UW-Madison graduate in economics, who lives in New York and owns the building as part of a family company.
Mossanen said Brocach's lease expired under the former landlord and was not renewed. "We're going to run with our vision of bringing in a high-end national tenant."
Gautreau wouldn't comment on why Brocach is closing. "I think the Capitol Square is a premium location. I think people can draw their own conclusions there. We had a good relationship with our landlord and I'm sure the new folks are going to find a good tenant." 
As for the next step for Brocach's owners, Gautreau isn't sure. "We're all hustlers, so we're trying our best to keep things going," he said.
They weren't managing much of the day-to-day operations of the restaurant, but instead had a great team in place, he said. "We're going to be fine."
Gautreau's valued the many well wishes he's received from customers. "It seems like there are a lot of folks who are sad to see us go. So that means a lot. We certainly appreciate it."
A second Brocach, on Monroe Street, closed last year after seven years in business. The owners also had a Milwaukee location from 2007 to 2014.
Gautreau said he was lucky to have the staff and customers he did on the Square. "An Irish pub is all about camaraderie and enjoying time together," and there were lots of good times, he said.
Regardless of Brocach's Irish theme and decor, he said, "it was a good place to go and have a good meal and a beer for 15 years.
"We feel like it'll leave a little bit of a hole, but there's still lots of great bars in town. I'm sure the resourceful people of Madison will find a place to go to get a great pint of Guinness."
Stay up-to-date on what's happening
Receive the latest in local entertainment news in your inbox weekly!