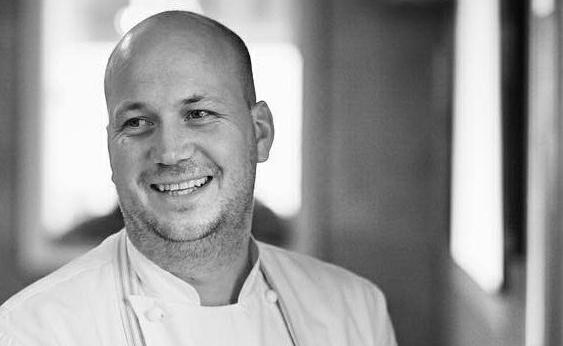 Former Madison Chef Justin Carlisle, who owns the intimate restaurant Ardent on Milwaukee's East Side, has made it into the final round of the James Beard Awards again this year for the fourth time in a row.
He was also a finalist in the "Best Chef: Midwest" category in 2015, 2016 and 2017. Ardent made it into the finals in 2014 for "Best New Restaurant."
In Madison, he was executive chef at Shinji Muramoto's 43 North on King Street, which closed in 2016. He also once worked at the Madison restaurant Harvest.
Carlisle still has ties to Madison and participated in a panel discussion at the Cap Times' Idea Fest last year focused on the farm-to-table movement. He's also taken part in Madison Area Chefs Network (MACN) events.
The James Beard Foundation Award is considered the top honor in the culinary world. Finalists were announced Wednesday.
Another Milwaukee chef, Karen Bell, of Bavette La Boucherie was also named a finalist Wednesday.
Advancing toward the award means a lot to Carlisle, who is happy to see Wisconsin and Milwaukee getting recognized. Milwaukee is becoming an outstanding food city, he said.
"My restaurants are a family with individuals that work extremely hard and push themselves to do better everyday and to get recognition for the work we do in an area not known for this type of work is amazing and gratifying," said  Carlisle, who also owns Red Light Ramen and The Laughing Taco.
"(It) can show we are a great city with some of the best restaurants in the U.S.," he said.
Madison chef Jonny Hunter from Forequarter restaurant on Johnson Street was nominated last month in the same "Best Chef: Midwest" category, but didn't advance to the final round. L'Etoile, nominated in the "Outstanding Restaurant" category, also failed on make the finals.
The final awards will be given May 7 at the Lyric Opera of Chicago.