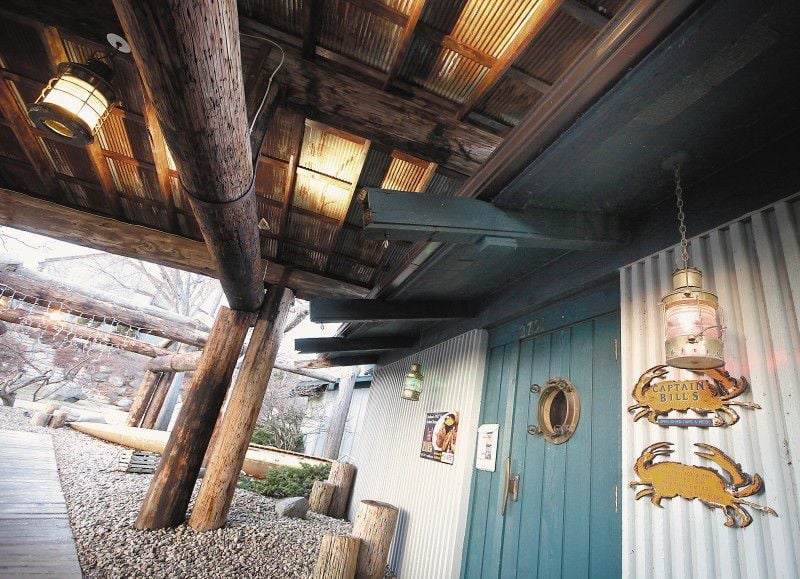 Owners of the longtime Captain Bill's seafood restaurant in Middleton announced Monday that it won't reopen after its COVID-19 shutdown.
"Due to the coronavirus and the uncertainty of what the future holds, the hard decision has been made to consolidate our businesses to the town of Westport and not to reopen Captain Bill's," the owners said on Facebook.
"We thank you for your patronage over the past 27 years and we look forward to serving you at Mariner's, Nau-Ti-Gal, or on a Betty Lou Cruise."
Captain Bill's, 2701 Century Harbor Road, overlooking Lake Mendota, had a supper club atmosphere and was in a group of restaurants owned by the von Rutenberg family.
In 2001, it was featured as part of the "Best of Casual Restaurants in America" program on The Food Network.
"Due to the challenges and uncertainties presented by the coronavirus, von Rutenberg Ventures is taking the necessary actions, some temporary and some permanent, to make sure the company is sustainable for many years to come," the family wrote in a press release.
Changes include reducing the number of days the two remaining restaurants are open, serving lunch instead of Sunday brunch at Nau-Ti-Gal, and operating two Betty Lou Cruises boats on Lake Mendota instead of the usual four between lakes Monona and Mendota.
"All of these changes are temporary as VRV navigates its way forward out of the pandemic," the release said.
The remaining entities are in the town of Westport.
The release said "fond memories were created at Captain Bill's," and noted the contributions by the managers and team members that "allowed Captain Bill's to be recognized as a leader in the independent, locally owned restaurant scene."
William E. "Bill" von Rutenberg died in Savannah, Georgia, in 2019, at age 90.
His obituary said that he and his wife, Betty, were working at Neesvig's Meats when they decided to pursue the "American Dream" of owning their own business.
"In 1961, they bought an eight-stool hamburger joint just off the Capitol Square called the 'Nibble Nook.' Continuing their dream they sold the Nibble Nook and purchased Burke's Supper Club in 1966. They renamed their new business 'The Mariners Inn' and became famous for their steaks, seafood and legendary hash browns."
The obit went on to say that "the duo would become local hospitality icons as they and their three sons expanded von Rutenberg Ventures to also include Nau-Ti-Gal, Captain Bill's, Betty Lou Cruises, and Westport Marine."
According to the press release, Mariner's will reopen June 16, Nau-Ti-Gal June 17, and Betty Lou Cruises June 29.
Concerned about COVID-19?
Sign up now to get the most recent coronavirus headlines and other important local and national news sent to your email inbox daily.