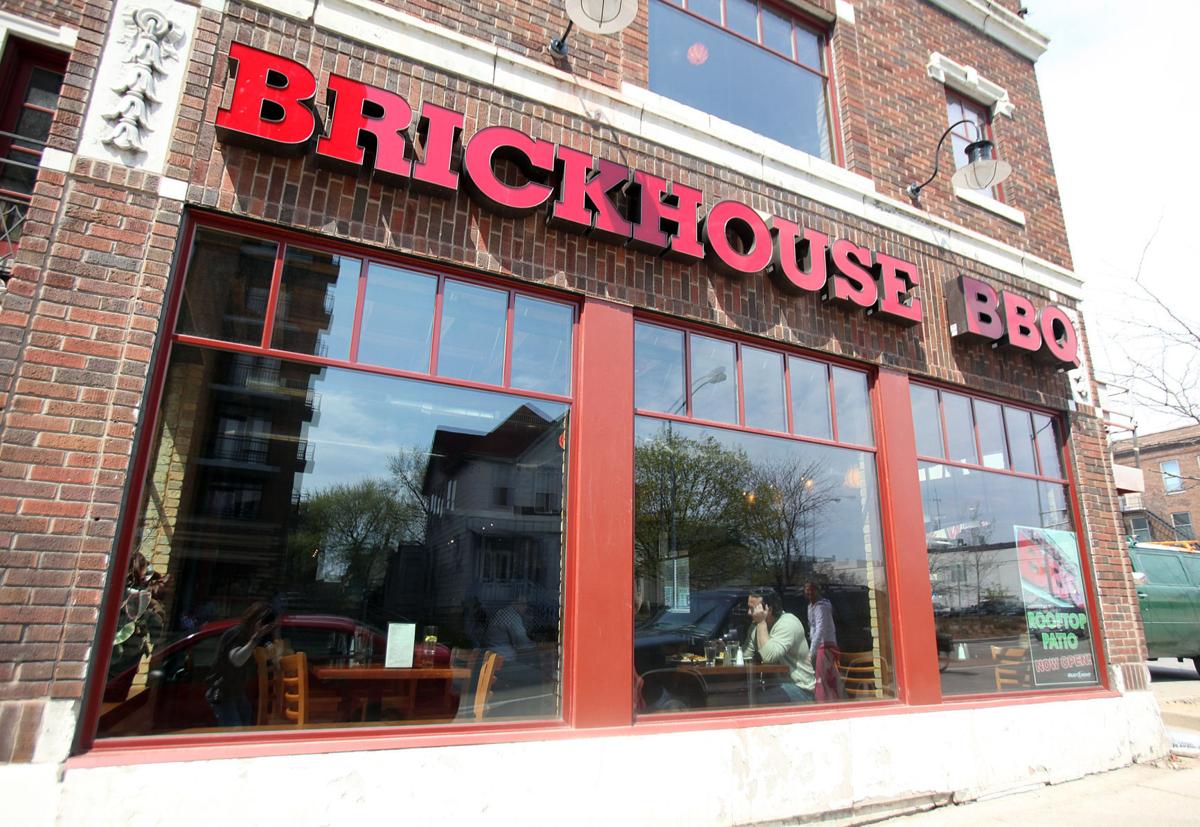 Brickhouse BBQ is dropping the BBQ from its name and will reopen with the owner of the State Street restaurant Sweet Tea as its new chef.
The restaurant, 408 W. Gorham St., which opened in 2010 next to Riley's Wines of the World, closed two months ago after owner Jongyean Lee lost her sous chef.
"I didn't mean to close," Lee said. "The sous chef got a new job and the chef couldn't handle it himself. He left, too... Without a kitchen it's hard to run a restaurant."
The restaurant closed Sept. 24, but some kitchen staff helped Lee open one day in early November to hold a previously-scheduled wedding.
Lee plans to reopen Nov. 29 with Candy Flowers as her executive chef. Flowers' southern food cafe, Sweet Tea at the Fountain, on the 100 block of State Street, is in a holding pattern, Flowers said.
One of the reasons it needed to close was for the eventual demolition of the building for a new hotel.
"We are moving the spirit of Sweet Tea to the Brickhouse," Flowers said, noting that the menu will offer the same types of southern comfort food as Sweet Tea, but will also keep the pulled pork and smoked chicken that Brickhouse offered.
Flowers said the former Brickhouse fare might taste a little different. "They'll be the Sweet Tea version. They'll be my recipes as opposed to the Brickhouse recipes."
Lee said the restaurant will drop the BBQ from its name, but that won't happen right away. She said having BBQ in the name led people to think the restaurant just served barbecued ribs. "They didn't understand that we have salads and other things," Lee said.
The restaurant invested in new smokers about a year ago, Lee said.
You have free articles remaining.
Lee describes Brickhouse taking on more of a "soul-food style," but Flowers prefers to think of her cooking as Southern comfort food. Most people equate soul food with too much salt and a lot of pork, she said.
Flowers said the new Brickhouse will have barbecue, but it will no longer be its main focus. She pointed out that 90 percent of her side dishes will be vegetarian.
"We're in an area where there are a lot of students, so we want to make them feel like they can come here and get a home-cooked meal," said Flowers, who grew up in Atlanta.
Some of her more popular dishes are fried chicken brined in sweet tea, spicy braised greens and pineapple upside down cake. And she also offers tea that is extremely sweet.
Going into the Brickhouse is an opportunity for Flowers move into a bigger space, gain more exposure and be closer to her customer base, she said.
"Just how Sweet Tea right now is Sweet Tea at the Fountain, this will be Sweet Tea at Brickhouse."
Flowers, who's been running Sweet Tea since July 2016, wanted to make sure she wasn't "stuck without somewhere to go" when the building comes down.
"We're just happy to be able to continue to serve. It's just been a wonderful experience. The Fountain was a great experience," she said. "We just want to be able to continue to do that and this was an opportunity to continue to do that regardless of what happens to the building."
Lee, along with her husband, Hyungirl Lee, also owns Samba Brazilian Grill, Riley's Wines of the World, The Vineyard and The Church Key, both at 626 University Ave.; and Badger Liquor.
Brickhouse is in a narrow building where Gorham Street turns into University Avenue. It has an urban, warehouse look, with exposed brick and duct work, large windows and lots of wood. The restaurant has three levels, plus a rooftop patio with a view of the Capitol, and can handle almost 200 customers.
Lee said that recently Flowers surprised her by having a home-cooked meal delivered to Riley's at its 9 p.m. closing time. Lee took it home and was impressed with the fried chicken, beans and rice, macaroni and cheese and cornbread.
"I'd heard her food was good," Lee said, "and it was."