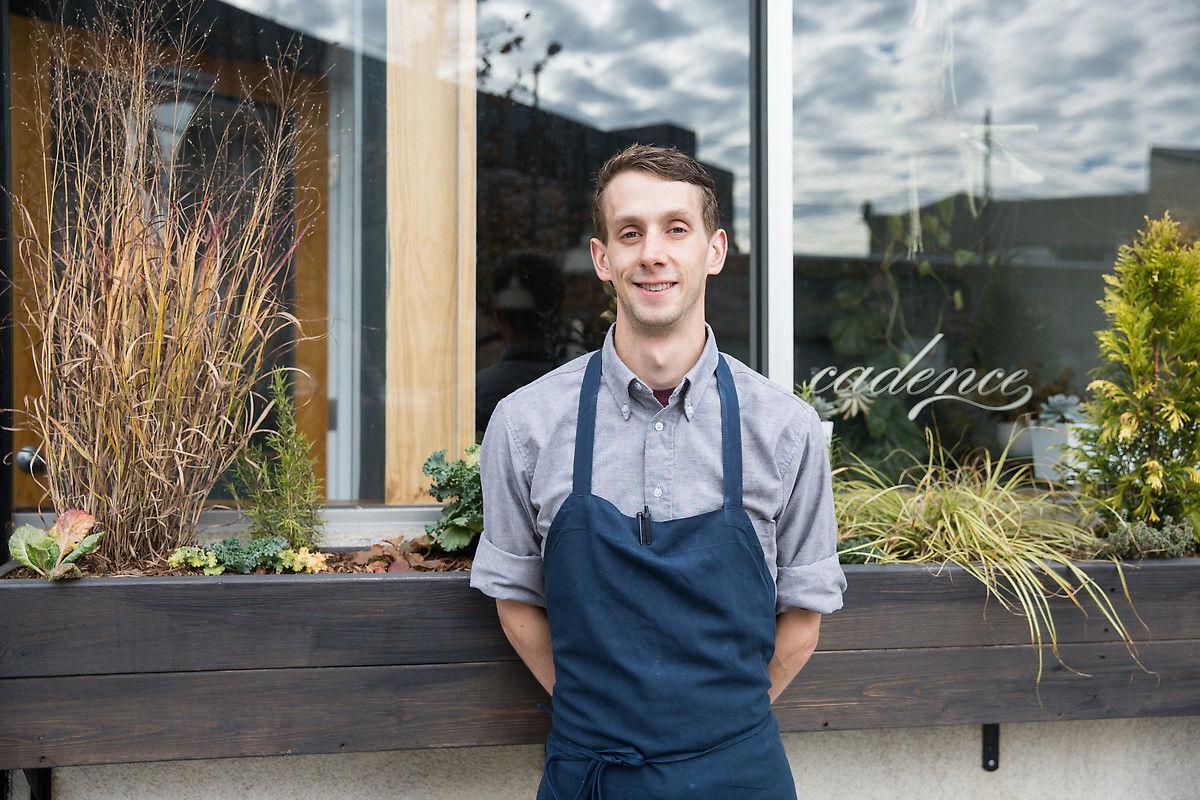 Chef Jon Nodler, 35, who got his nomination while working at a restaurant in Philadelphia, is moving back to the Madison area, where he got his start in the industry.
Merchant closed temporarily this past weekend for about four months to get renovated.
Nodler, a UW-Madison graduate who grew up in the Minneapolis area, got his start in the restaurant business working at Bradbury's Coffee, off Capitol Square, learning how to make crepes and shop at the Farmers' Market.
He worked under Chef Dan Fox (owner of Heritage Tavern) at The Madison Club for a year. He then was a line cook at Merchant, 121 S. Pinckney St., when it opened in 2010, and became its executive chef in 2012.
Later that year, Nodler moved to Philadelphia with his wife, Samantha Kincaid, and joined Fork restaurant, one of that city's most acclaimed. Within two years, Nodler was named one of Zagat's "30 Under 30" Philadelphia culinary talents.
While he was there, Fork was a Beard semifinalist for "Outstanding Restaurant" in 2014 and 2015.
It was at a.kitchen, a sister restaurant of Fork, in 2015, that Nodler became a James Beard "Rising Star Chef of the Year" semifinalist.
He became culinary director for High Street Hospitality, which runs Fork and a.kitchen + bar, and in that role oversaw the opening of the group's New York City project, High Street on Hudson.
When High Street on Hudson opened in December 2016, The New York Times named its seaweed bucatini with lobster bottarga one of the "top 10 restaurant dishes of the year."
Kincaid's family is in Madison, and Nodler said that was a driving force in their return. "We've been in Philly for about a decade and we've gone through the restaurant experience out there. We do love Philadelphia. It was such a great experience."
He said the pandemic caused a lot of people in the restaurant industry "to slow down and think about what they were doing, and my wife and I, being far away from family for 10 years, those sorts of things just kind of came back into the picture."
Nodler said they're both reconnecting with siblings who have young children, and are hoping to start their own family. "Just trying to find that balance in life instead of just the grind of work."
Kincaid, 36, who got some pastry experience at the former Nostrano in Madison, worked alongside Nodler in Philadelphia as a pastry chef for High Street Hospitality Restaurants. In 2018, the couple left the group, teamed with another chef, and opened their own restaurant called Cadence.
Before the pandemic, Cadence earned Food & Wine Magazine's "No. 1 Best New Restaurant" in 2019, beating out restaurants across the country.
"Simple pleasures and serious food — for once, you don't have to choose between them," Food & Wine wrote.
Joshua Berkson, owner of Merchant and Lucille, and president of Rule No. One Hospitality Group, said Nodler got in touch with him, excited by what Berkson was doing with his nonprofit Cook It Forward, which in June 2020, began partnering with Madison restaurants to produce healthy, individually packaged meals for local food banks, pantries and other sites.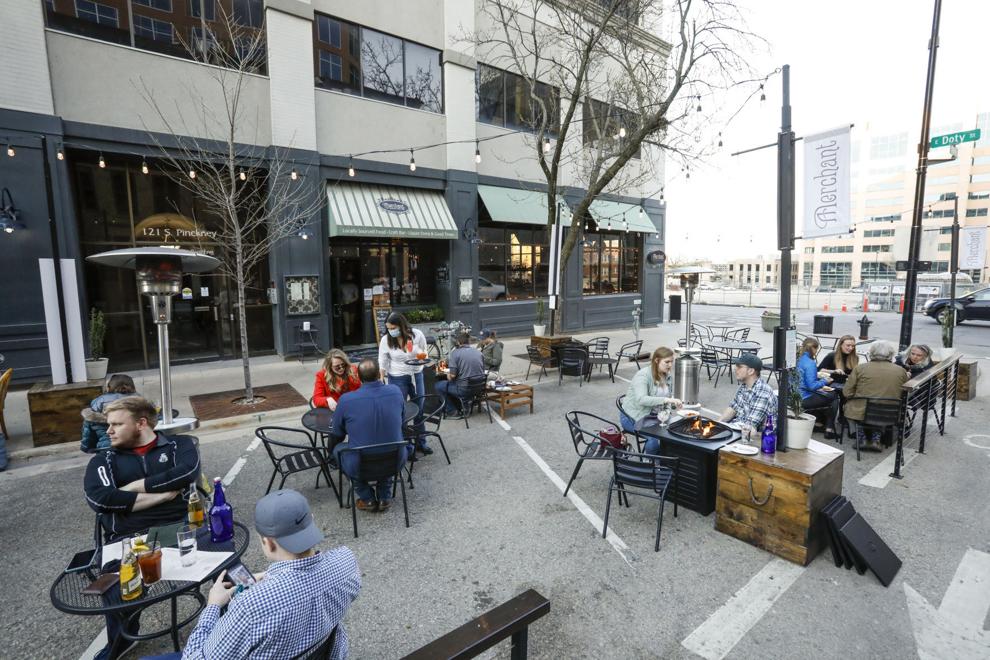 Last year, it raised more than $325,000 in donations from 620 sources.
This summer it assembled a small group of Madison restaurant owners to pledge to donate part of the federal COVID-19 stimulus money they received to minority-owned businesses that had been approved for the same funding, only to find it later rescinded.
Partner arrested
Berkson cut ties with his former business partner, Patrick Sweeney, who was arrested last spring on domestic abuse charges that included stalking, disorderly conduct and false imprisonment.
"He's completely out of the businesses," Berkson said of Sweeney.
Berkson wouldn't comment whether Sweeney's highly publicized problems affected business at Merchant and Lucille.
"If there's been any consequence, I think it's really instilled into our team to push forward and do what we've been trying to do to rebuild back in a sustainable way. And as a team, we wish him the best."
Other changes
Andrew Vogel, who has been with Rule No. One for almost five years, will become executive chef at Merchant and will join Nodler in revamping the restaurant's menu.
Elements of Merchant's renovation will include new windows, wraparound booths and an expanded kitchen. The bar will move to the Pinckney side of the dining room to open up the room, Berkson said.
Berkson said it's serendipitous for Nodler to be coming back to town and joining Rule No. One. "I think he's really excited about Madison and the opportunity in our company to try to rebuild differently and better. His background really prepares him to be able to come here and build on his past successes."