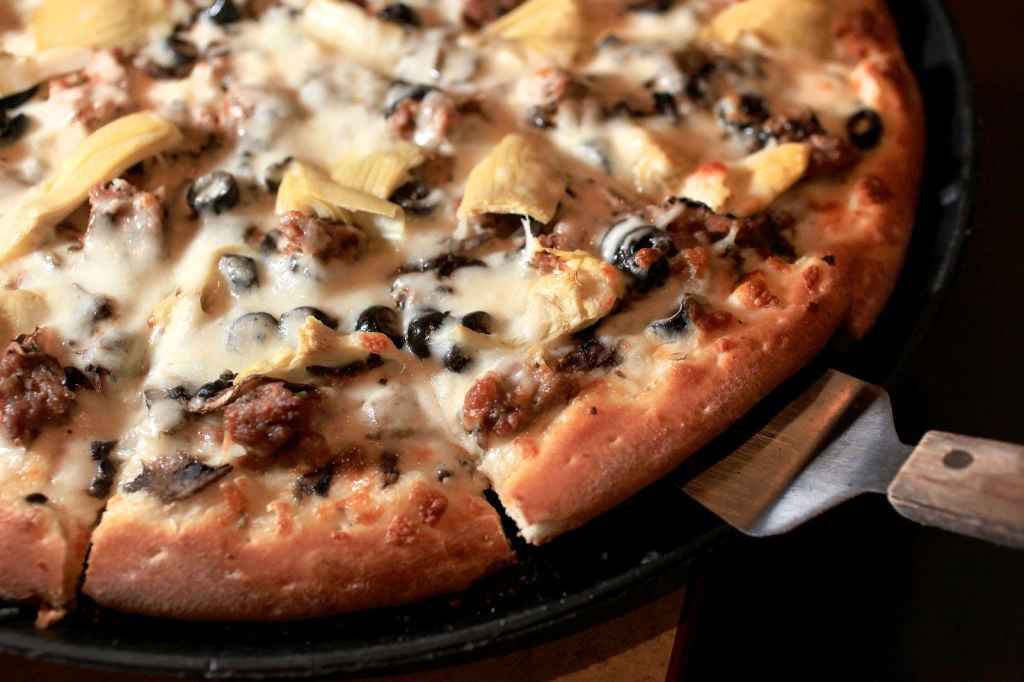 After 30 years, Angelo's restaurant and bar in Monona is closing next month under the weight of COVID-19 and its restrictions, which owner Travis McGuigan said have drastically cut into his business.
"We have an older clientele and so a lot of them have been being safe and staying home," he said.
At first, when dining rooms were closed by county order in March, McGuigan said Angelo's did well with carryout, but that "trickled off" as the months wore on.
He was encouraged for a short time when restaurants were allowed a 50% capacity, but when the virus spiked and capacity was reduced back to 25%, it was hard to make it work. "We just haven't been able to get any traction to pull ahead," he said.
His lease is up at the end of the year, and Dec. 19 will be the restaurant's last night, McGuigan said.
Chef Tory Miller is starting a Southern comfort concept called Miller Family Meat & Three out of the bar side of his upscale, Spanish-influenced restaurant Estrellon.
McGuigan, 44, grew up in Monona, and worked as a bartender at Angelo's, 5801 Monona Drive, for 16 years. He said his parents took him to its predecessor, the Colonial Inn, when he was "a baby in diapers."
The Monona restaurant is not affiliated with the Angelo's in McFarland, McGuigan said.
Angelo Fraboni, known for his Italian deli and grocery stores, operated the Colonial Inn from 1969 to 1987, sold it, and bought it back in 1990, remodeled it and turned it into Angelo's Pizzeria.
Patrick Augustine bought Angelo's from the Fraboni family in 1997, kept the name, but put his own mark on its menu of pizza, pastas and nightly specials. McGuigan bought it from Augustine in 2017.
Even when he was allowed 50% capacity, McGuigan said he only had to ask people to wait outside once or twice.
He said he's not sure why carryout business dropped off, adding that at first people were "trying to be good about supporting local businesses, but then I guess you can only eat out so often and you've got to start cooking at home."
McGuigan said the early support was great, but he realizes at some point it gets expensive for people. "They've got to watch their costs, their expenses," he said.
He said once Angelo's closes he'll probably go back to tending bar, something he's done for 25 years. "That's kind of what I do."
Angelo's, he said, is known for its great food and atmosphere. "It's always been just a wonderful neighborhood bar — regulars just coming together every day and having a good time."
He said a lot of people will miss it, and hopes whomever eventually takes over the location "will make it something just as wonderful as Angelo's was."
Concerned about COVID-19?
Sign up now to get the most recent coronavirus headlines and other important local and national news sent to your email inbox daily.