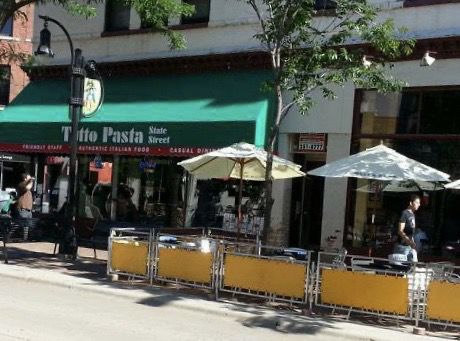 The owners of Tutto Pasta had spent the COVID-19 pandemic shutdown making improvements to their State Street restaurant, so it was even more devastating when a drunken 22-year-old reportedly came in and caused about $15,000 in damages after the first night of reopening.
Like many other local restaurants, Tutto Pasta reopened at the city-county mandated 25% capacity Tuesday, and, according to Madison police, early Wednesday a witness called 911 after seeing someone throwing furniture from the restaurant onto State Street shortly after 12:15 a.m.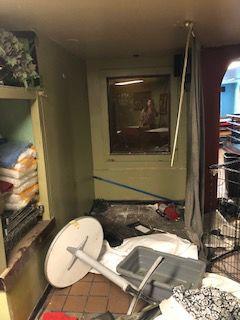 According to police, Evan C. Lundquist, of Madison, was still inside when police arrived at Tutto Pasta, 305 State St. He admitted to drinking, but said he couldn't recall damaging property, said police spokesman Joel DeSpain.
"It just felt kind of like a kick in the gut when that happened," said Joe Perkins, who took over the 22-year-old restaurant two years ago with partner Kay Millonzi. "We take a couple steps forward and then you've got this, a couple of steps backwards here when we're open and we're functioning."
Since shutting down dine-in service in mid-March, Perkins and Millonzi offered takeout and delivery, but it only accounted for 8% of regular business, Perkins said.
The pair spent the past 2½ months having the three-level restaurant painted and fixed up, stripping and refinishing the bar, installing new flooring and tiles, fixing the walls and plumbing, and adding new kitchen equipment.
"Just things that are going to make us better in the future," Perkins said.
They also installed a video surveillance system, and Perkins suggests other restaurant owners also invest in cameras. "It's probably the smartest investment we made while this shutdown happened."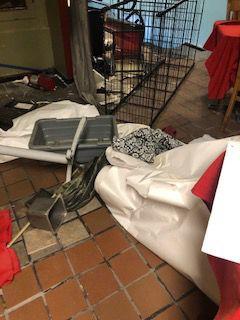 Perkins said Tutto Pasta's sales break down to 85% food and 15% alcohol, and therefore they don't see a lot of customers who are over-served. He said they wanted the cameras for security reasons.
Lundquist's alleged drunken rampage destroyed a point-of-sale computer and resulted in damaged drywall and furniture, pictures ripped from the wall and their frames, and a broken stained-glass window, among other damage.
"We don't know the motive," Perkins said. "He was probably just out with his friends and made a poor choice."
Lundquist, who hadn't visited the restaurant to eat or drink, was arrested on tentative charges of criminal damage to property, disorderly conduct and unlawful trespass, according to DeSpain.
Perkins said an employee had left a door open, but Lundquist had to make his way through stacked patio furniture to enter.
"He's a kid that made a mistake, a gentleman that made a mistake, and we're hoping we can get restitution," said Perkins, adding that he's been in contact with Lundquist and his family. "They're working on it."
Tutto Pasta didn't have to close due to the damage. Because it can only operate at a quarter of its normal capacity, Perkins and Millonzi are able to have drywall work done at the same time that they serve customers distributed between the restaurant and patio.
Based on data from previous years, Perkins said, the restaurant is at about 20% of its normal sales since reopening this week.
Perkins said he has appreciated the support from customers in the form of phone calls, emails and texts.
It's a situation, Perkins said, he doesn't think any business owner should have to go through, "but it happened and we're going to put it behind us and just strive forward to get back up fully and work."
Concerned about COVID-19?
Sign up now to get the most recent coronavirus headlines and other important local and national news sent to your email inbox daily.