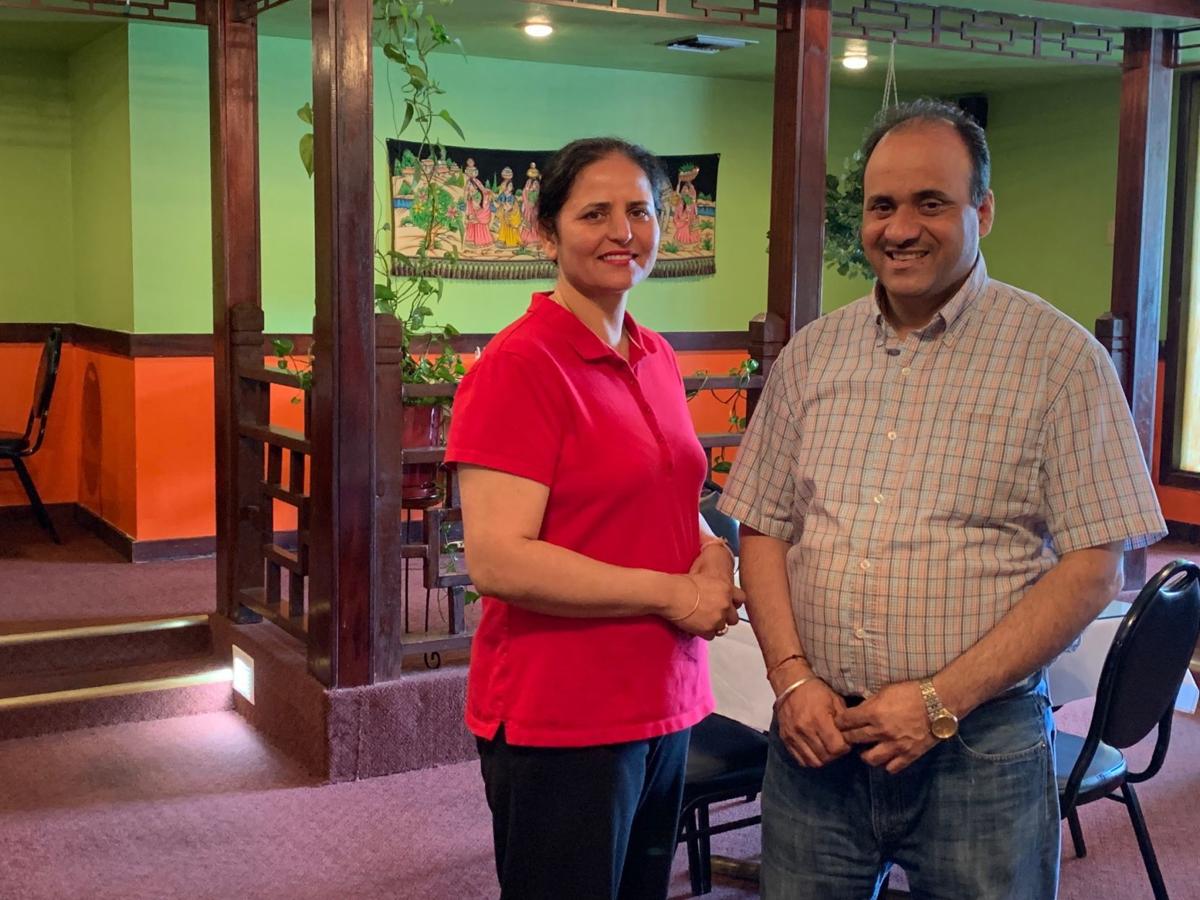 Two neighboring restaurants on South Park Street, Taj Indian Restaurant and Double 10 Mini Hot Pot, need to close as the owner of the property prepares to redevelop the site.
Taj became Madison's longest-running Indian restaurant after Maharaja closed on Odana Road. When Taj opened in 2003, there was only Maharaja. Now the area supports about 15 Indian restaurants.
Everest on Monroe Street was the first, but by the time Taj opened, it was gone. In 2016, Maharaja, which also lasted 16 years, changed hands and reopened as Tandoori House. It closed after two years.
Now Taj, 1256 S. Park St., is following suit, but not by choice.
Devinder and Anita Kumar were caught off guard when they found out about the redevelopment project. "We don't have any plan other than this," said Devinder, who came to Madison from Yuba City, California, to be the head chef at Taj.
His friend and former co-worker, Satnam Singh, was opening the restaurant and wanted Devinder as his chef.
Devinder, 56, bought the restaurant in 2013 and said it's done well. Some of his customers have come once a week for 16 years, he said. "They're very happy always when they leave."
The Kumars' lease runs until the end of the month, but their last day in business will be June 14. They say they need time to clear everything out, and don't know if they will relocate. "We have to think about a lot," Devinder said.
They're looking forward to a break they've never had and will turn their attention to their sons, who are 18 and 20.
"My dad wants to spend time with us," said the older son, Gagan Kumar. "With the business it was just work, work, work. He wants to spend time with his family and travel."
Many customers have allergies and dietary restrictions and Devinder said he always makes food that people are able to eat. "We ask customers how they like it," he said.
They treat customers like family, and customers treat them like family, Devinder said. "When customers come here they feel like they are eating at home."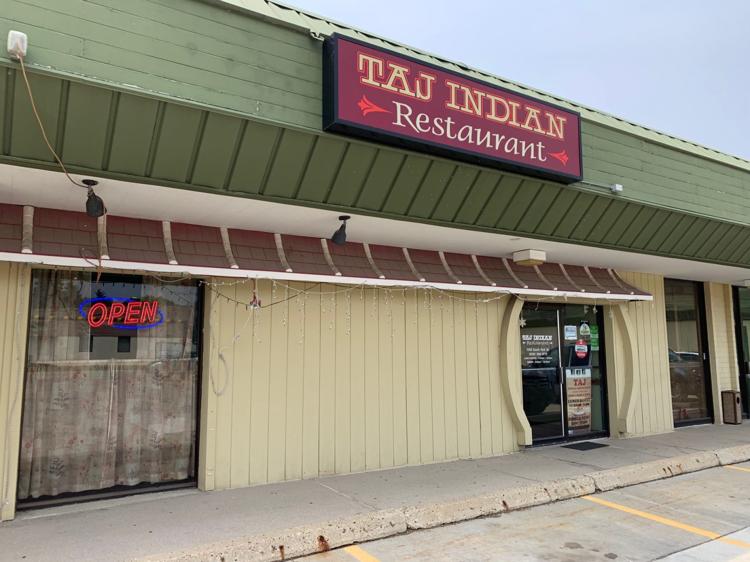 When the Kumars learned the Pick 'n Save grocery store next door was slated for demolition, they asked their landlord about the fate of the restaurant and were told the little strip mall called Wingra Creek Center wouldn't be affected. Two weeks later, they got the opposite news.
In response to neighborhood concerns about losing access to fresh food, plans to displace the grocery store were reversed. But that property has different owners.
Brittany Nyenhuis of SARA Investments, which owns Wingra Creek Center, wouldn't comment on its plans for the mall.
A prominent realty sign in front of the little mall says "Office/medical space for lease," "build to suit," "underground parking."
The Chinese restaurant next door, Double 10 Mini Hot Pot, also has to go. Yunfeng Pan said the landlord will let him stay until Nov. 30 and will help him move if he finds a new location before then.
He's looking for something close by. He'd like to remain on Park Street, but maybe get closer to campus. University Avenue is a possibility, he said.
From 2012 to 2016, he had Double 10 on University Avenue across from Whole Foods. He had to close that, too, for redevelopment. He's been in his current location close to three years.
Vincent Chang originally opened Mini Hot Pot in 2015 and ran it for a year. When Yunfeng took it over, he incorporated that name with his Double 10. He serves two menus: traditional Chinese and cook-it-yourself hot pot.
"I don't want to move," Yunfeng said. "I tell customers, if you see any new location, let me know."
Yunfeng, who also goes by "Felix," is closing the restaurant the week of June 9 while he's on vacation. He said business is slow in the summer when many UW students are gone. The restaurant will reopen June 18.
As for the Kumars, summer won't be the same. Taj has been a presence at Taste of Madison since 2006 and the couple had reserved their spot for this year. They hate to miss it along with the other events they do, Shake the Lake and the Dane County Fair.
The couple plan to hold a neighborhood gathering at the restaurant in the next couple of weeks. The family lived on Park Street from 2003 to 2010 before moving to the West Side.
"It's very hard to say bye bye to the neighborhood, but we didn't have any other choice," said Anita, who has worked at the restaurant for 12 years and noted that her children grew up there. Like with Yunfeng, she said the building's owner offered to help them move, but it's not something they are rushing into. 
After taking a break, she plans to look for another job. "I will miss this place very, very much."
Stay up-to-date on what's happening
Receive the latest in local entertainment news in your inbox weekly!