The Mexican restaurant La Hacienda on Park Street is closed while public health officials investigate a potential foodborne outbreak that has sickened about 25 people, according to a public health official.
The 23-year-old Madison restaurant at 515 S. Park St. has been closed since Thursday night as investigators gather information, said Doug Voegeli, environmental health director for Public Health Madison and Dane County.
Voegeli said the number of people affected was "approximately 25." Because the investigation is ongoing, the department couldn't give an exact number yet, he said.
The investigation was expected to wrap up Monday, but the report will take a few more days, he said. La Hacienda owner David Herrera didn't respond to voice or text messages Monday.
Voegeli was unable to say what caused the outbreak, nor could he identify the type of illness that occurred. "We don't know. We need to get more information," he said.
In terms of the condition of those sickened, or whether anyone was hospitalized, Voegeli said he is unable to give out health information.
He also couldn't say when the restaurant would reopen. "We're working with (Herrera) right now," Voegeli said.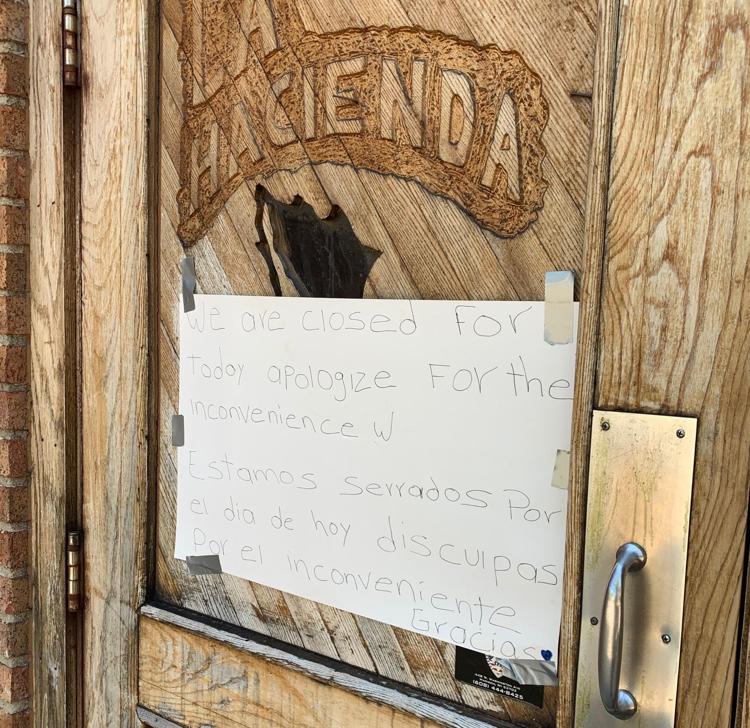 You have free articles remaining.
Thanks for visiting our newly updated site!
njoy unlimited articles FREE for a limited time by signing up or logging in. No credit card required.
The public health department will ensure Herrera takes the necessary steps to make the corrections needed, he said.
"Restaurants can be closed for a variety of reasons, one being a foodborne illness outbreak, and they are closed on a sporadic basis due to imminent health hazards such as no hot water, sewage backup and temperature-holding issues," Voegeli said.
Voegeli said he couldn't recall with certainty the last time a restaurant was closed by the health department.
"A closure due to a foodborne illness is very rare, but closures due to other health issues is somewhat routine. In those cases, closure may be for a few hours to a day," he said.
More information will become available once the department completes its investigation, Voegeli said.
According to the Centers for Disease Control and Prevention, researchers have identified more than 250 foodborne diseases, also known as food poisoning.
Many disease-causing germs can contaminate foods, and the CDC estimates that each year, 48 million people get sick from a foodborne illness, 128,000 are hospitalized and 3,000 die.