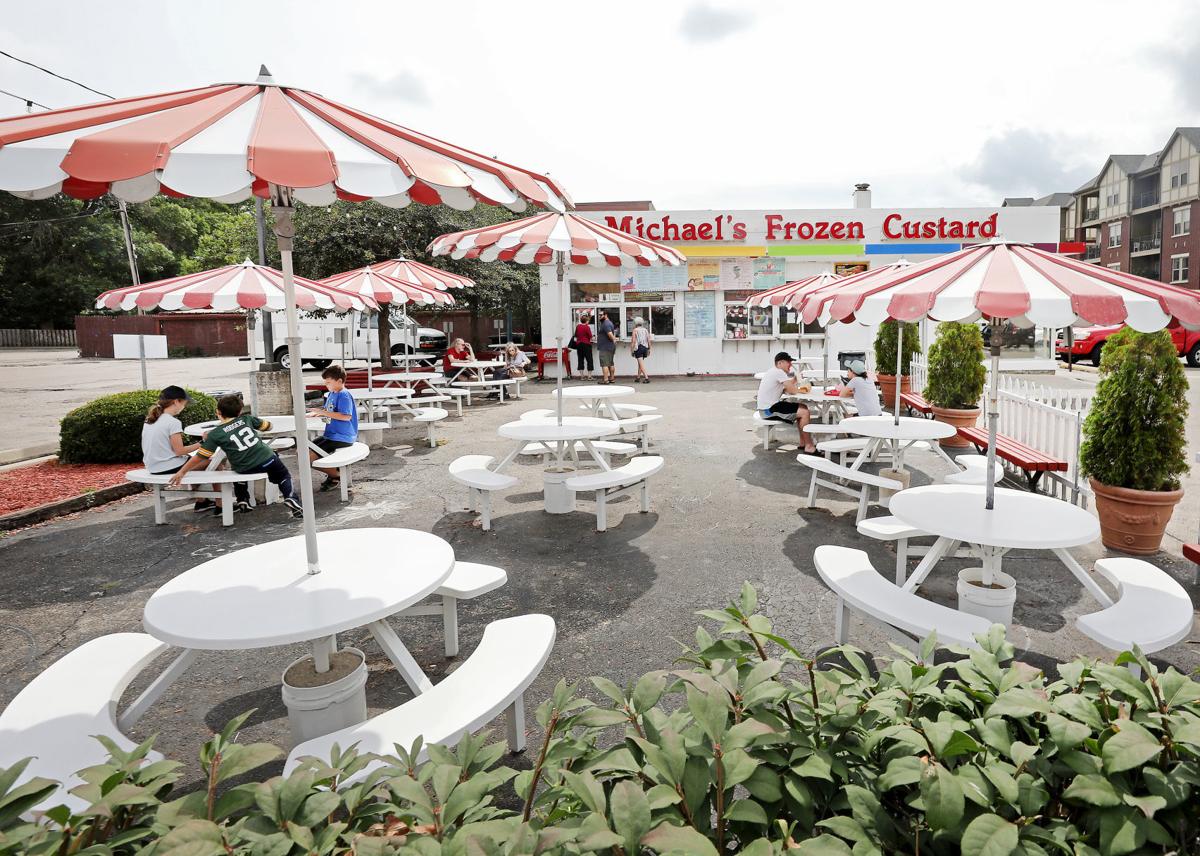 Michael's Frozen Custard, a Monroe Street staple, is back in business after the owner's spouse secured a U.S. visa and was able to get back into his role as the shop's general manager after almost two years.
The shop closed in September, after 33 years at 2531 Monroe St., when owner Michael Dix said he could no longer run the business without his husband, Sergio De La O Hernandez.
Hernandez had returned to his native Mexico in August 2018 for a visa interview, and was denied a visa to re-enter the United States.
Dix married Hernandez, then an undocumented immigrant, in 2015, and Hernandez became an important part of the business. Dix sponsored Hernandez for a U.S. visa so Hernandez could obtain legal status in the country.
The couple filed a waiver to excuse the years Hernandez spent in the U.S. without authorization and to show there would be undue hardship for Dix if Hernandez could not return, but that waiver was denied.
The couple's lawyer, Jessica Slind, said the waiver was ultimately granted on appeal. She said Hernandez was finally granted his visa on May 7 and re-entered the U.S. that day.
"I'm so happy," Hernandez, 49, said Thursday, taking off his face mask to talk by phone from the shop.
He said he's grateful to the Monroe Street community, which he said wrote letters of support. He said he also wants to thank U.S. Sen. Tammy Baldwin, D-Madison, and U.S. Rep. Mark Pocan, D-Black Earth, who helped him.
"I was thinking I was never going to come back because of how the government is doing things," Hernandez said. "I'm trying not to cry, but like I told my husband, I always had hope that something was going to happen."
Slind said Thursday that even in the most straightforward of cases, immigration can often be a difficult and challenging process with no room for error.
"On top of that, Michael and Sergio had to suffer a long, hard separation as they endured a protracted, uphill legal battle to get Sergio his U.S. visa," she said.
Slind said she and her clients are grateful Hernandez has been reunited with his husband, business and community.
"Michael and Sergio couldn't be happier to have this process over with and to return to their normal life," she said, "united under one roof and dishing up frozen custard."