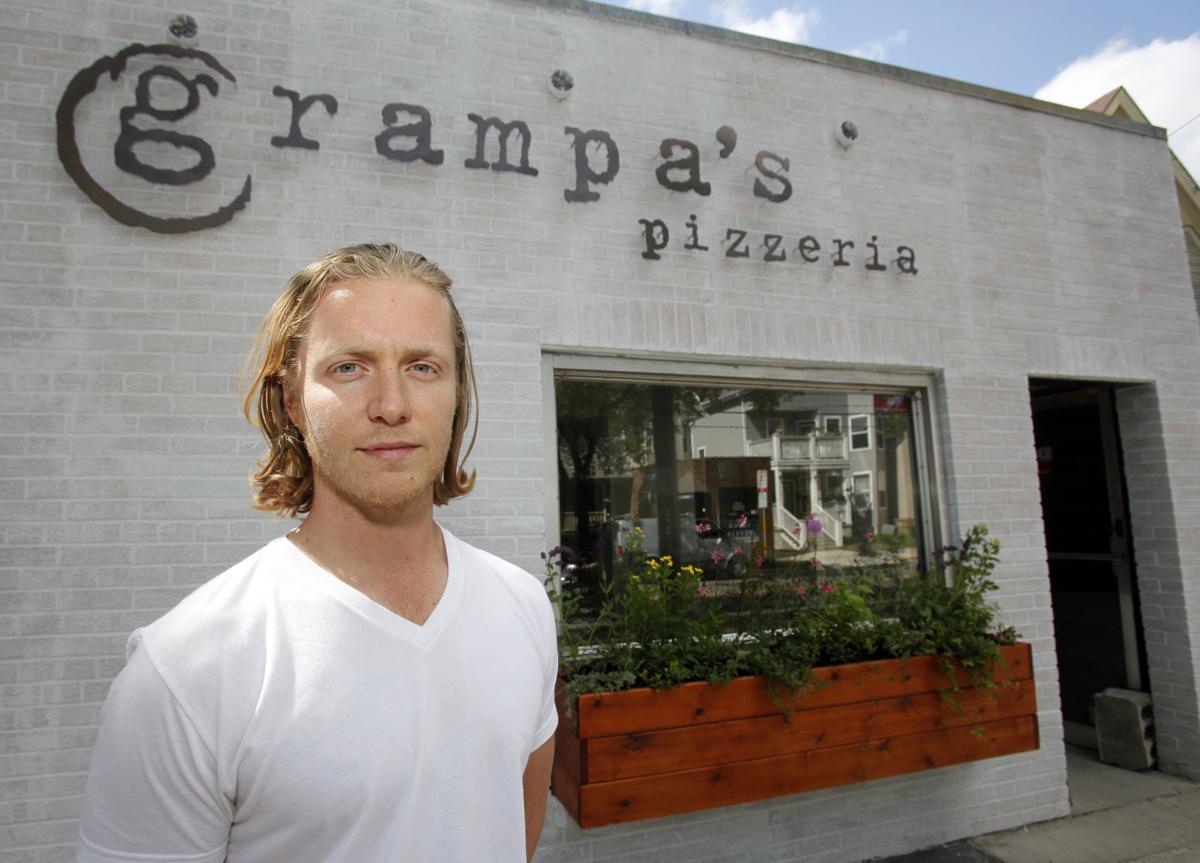 A well-known Near East Side restaurateur is rethinking his future in the food industry after a social media barrage exploded this week over his and his manager's treatment of a former employee.
Gilbert Altschul, who owns three Madison businesses, and his manager, Kym Reindl, who ran Altschul's Grampa's Pizzeria and Gib's bar until her resignation Thursday, admit they initiated the social media firestorm with two emails that the former employee posted online, but say the fallout has been devastating.
"It's affected everything," Altschul said Wednesday, the day after his former employee posted his profanity-laced email to her. "It's affected all of the other staff that work in my places. (They are) constantly being berated for working for me because I'm a terrible person. It's affected business. It's affected myself."
On Tuesday, former Gib's employee Hannah Egger posted emails between herself, Reindl and Altschul on Facebook. Egger had asked for a W-2 form to be emailed to her. Reindl responded by sending a file named "dumb bitch.pdf." When Egger emailed Altschul to let him know about her treatment, he responded with a profanity-laced email telling Egger to give it a rest and that she had left on bad terms.
In the post, Egger said she "wanted to shed light on how Gib's treats their former employees."
The post quickly went viral. It has since gotten more than 1,500 shares and more than 500 comments, the majority of them critical of Altschul and Reindl. The two have also been criticized on Facebook pages for the businesses, personal Facebook pages and on restaurant reviewing sites.
Egger worked at Gib's for no more than a year and Altschul said they got along fine. He said he feels "sad about the whole thing." Both he and Reindl reached out to Egger to apologize but she didn't respond, Altschul said.
Egger did not respond to requests for comment.
Reindl, who began overseeing both Grampa's and Gib's in July, but had been employed at Gib's since shortly after it opened almost three years ago, admits her behavior was inappropriate and offensive, and said she's ashamed by it.
"I know I hurt her feelings and I know it was wrong to treat someone like that," she said. "But did I think that it would get to this level or that the punishment I'm receiving fits the crime? I struggle with it, because I don't really think that it's fair."
Reindl said the whole controversy is painful.
"I apologize for my conduct," Reindl said. "I feel really bad about it. It was a bad day and I snapped. That doesn't make it right, but I am so sorry for everything that it's caused."
She took her Facebook page down Thursday because of the hateful comments she was receiving, including death threats that she reported to Facebook. She has also filled out a police report form, but has yet to file it.
Altschul, who goes by Gil or Gib, opened Grampa's Pizzeria at 1374 Williamson St., in 2013, and the cocktail bar Gib's next to it in 2015. He introduced a coffee and sandwich shop called Porter, at 640 W. Washington Ave, in late 2016.
"I am trying to find the drive to get the businesses back to a steady place," Altschul said Friday. "If and when I make it there I will determine if there is a place for me."