Beer Baron: This big-beer acquisition was a gut-punch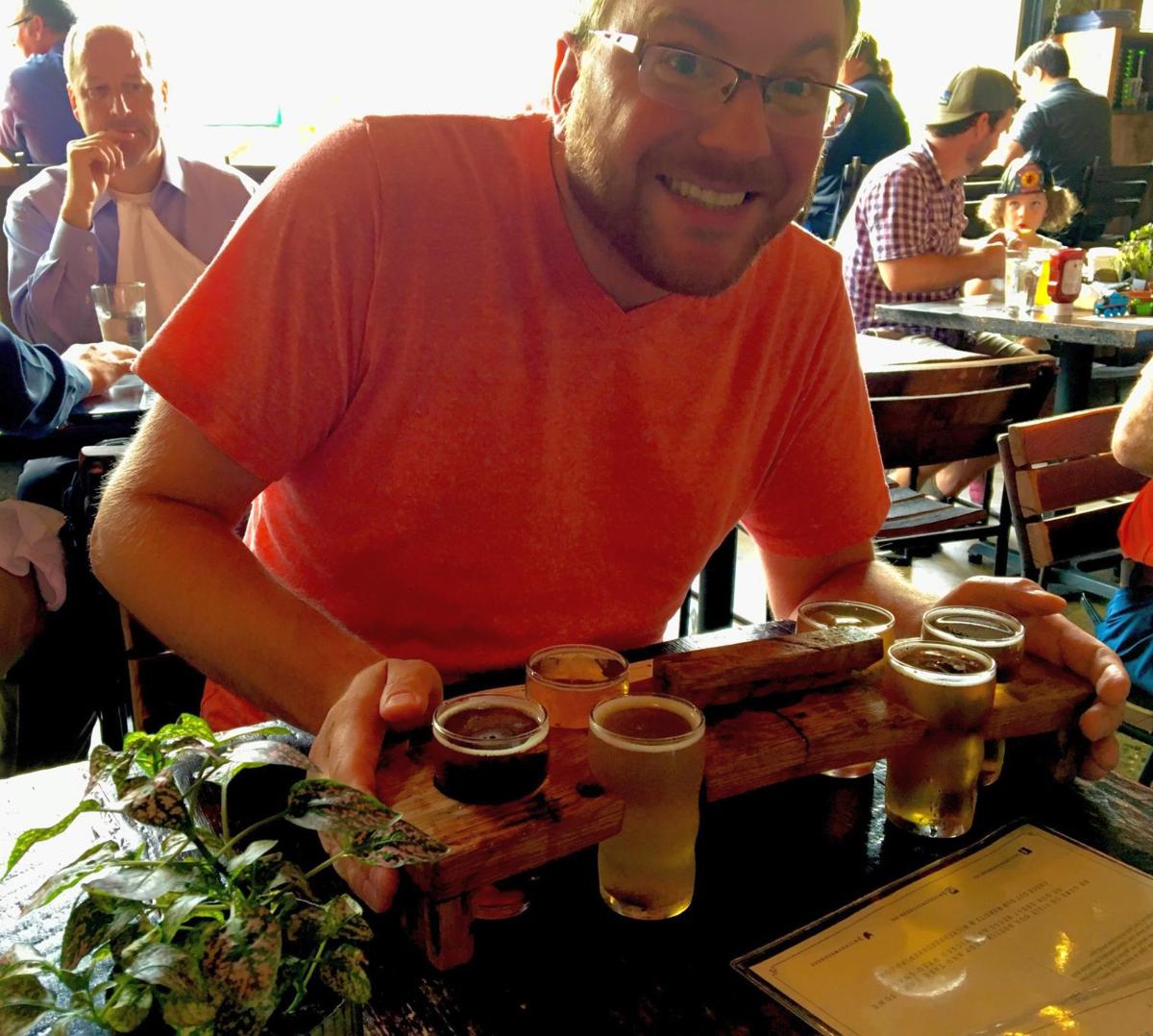 It's taken a lot of practice, but I've learned to take big beer companies' acquisitions of legitimate craft breweries in stride.
Generally, I think it's a natural evolution of a sector of business that has been largely immune to normal business forces for going on a decade now. I think there are ill effects on small brewers when the largest brewers try to win back the business they've lost to small brewers. And yeah, the playing field is uneven, in the same sense that Wal-Mart has advantages over mom-and-pop stores.
So, I think these brewery sales are generally bad news, though I don't fault either party that makes them happen.
But this latest one hit harder than all the others. Anheuser-Busch InBev — the maker of Budweiser, Rolling Rock, Stella Artois, Shock Top, Bass, Labatt, Goose Island and many, many other beers — on May 3 announced it had purchased Wicked Weed Brewing of Asheville, North Carolina.
Wicked Weed had been a rapidly rising star in the craft beer world, taking just five years to build a national name around deftly made hoppy beers and, in particular, sour and wild-fermented beers made with traditional barrel-aging techniques. It was a key member of a robust brewing scene that made Asheville, a city of less than 90,000, consistently mentioned among the top beer cities in America.
Wicked Weed's reputation led a road-tripping Wisconsinite to schedule a lunchtime pit stop there with his family last summer, en route from the Great Smoky Mountains to the South Carolina shore.
What I found surpassed my expectations and, to be honest, stole a little bit of my heart.
Wicked Weed's pub in downtown Asheville had everything that has endeared the craft beer scene to me and its legion other devotees. There was great beer, of course, but also a sense of craft, passion and authenticity. I felt that I was surrounded by people — staff and patrons — who appreciated the same things I did. There was a very good salad.
All of it was tied together with an unmistakable sense of place, with a mural of King Henry VIII — alluded to in the brewery's name for his quote labeling hops a "wicked and pernicious weed" — presiding over it all.
And this, all of it, is what ABI bought.
And that made me a little sad, being reminded of the (likely significant) commercial value on that afternoon's experience. It's possible that Wicked Weed's new owner will maintain or even enhance that experience, but I won't be returning when I'm in that neck of the woods again. It makes a difference to me if something is bought or made.
We've been through this before — ABI alone purchased 10 craft breweries since Goose Island in 2011. The strategy from ABI seems clear. It's targeting regional breweries in the 50,000-barrel-a-year ballpark that have either been long established in their home markets but may have owners edging toward retirement or young breweries that have grown quickly into that profile. Goose Island's 312, IPA and Belgian and barrel-aged beers were scaled up for national distribution, but ABI seems content to have most of its other acquisitions fill out roles in a network of regional breweries.
But the craft beer world seemed to gnash its teeth more over Wicked Weed than any ABI acquisition since Goose. And that makes sense, because from a beer and culture perspective, Wicked Weed is a different kind of brewery. The emphasis on modern American sours — a somewhat exclusive class of beer with limited appeal — puts it in rarefied air nationally.
Most of these breweries took issue not with their friends' business being sold, but being sold to Anheuser-Busch InBev.
"We have deep and serious issues with many of ABInBev's business strategies, mission, and overall ethics as they relate to craft beer in America," Black Project said in its statement about the Wicked Weed sale, citing "highly aggressive, predatory and what we consider to be unethical practices. We truly believe that ABInBev intends to systematically destroy American craft beer as we know it."
ABI wholly or partially owns several of the companies that distribute its beer in various markets, and its high-volume brands like Bud Light are the franchise for nearly every distributorship that carries ABI products. That means ABI exerts what independent breweries decry as undue influence in a sector of the beer business that most breweries of significant size are legally required to work with.
The fear is that ABI uses its distributor networks to push its own products onto crowded beer shelves at the expense of smaller breweries who draw less water with distributors. None other than the U.S. Department of Justice has taken notice of ABI's distributor dealings, placing related restrictions on the merger of ABI and SABMiller, and promising extra scrutiny of further acquisitions of American craft breweries.
We've seen evidence of ABI's craft buying spree and distribution right here in Wisconsin. Beginning last fall a handful of beers from Golden Road, 10 Barrel and Elysian began hitting bottle shop and grocery store shelves. I'm not sure how much the Wisconsin market was demanding more good but not particularly distinctive West Coast IPAs, but there they were.
Wicked Weed, though, holds a different niche in ABI's now fully fleshed-out beer portfolio. While I could see its hoppy offerings such as Pernicious IPA and Freak of Nature imperial IPA competing on a national level, the smart money is on ABI's Wicked Weed play being about its sour-beer program. Last year Wicked Weed opened its fourth production facility and its second dedicated exclusively to producing sours.
This had been a gap in ABI's portfolio, and you can almost hear the pitch to a bar or bottle shop owner. Need a great bourbon barrel stout? Here's Goose Island's Bourbon County Brand Stout. Why are you still carrying Samuel Adams Boston Lager? Your customers will love Devils' Backbone Vienna Lager. Lagunitas IPA? No, take this 10 Barrel Joe. You don't need Pliny the Elder, we have Elysian Space Dust. And on and on.
There's something for nearly every taste — as long as you don't thirst for the independence that craft beer was built on.