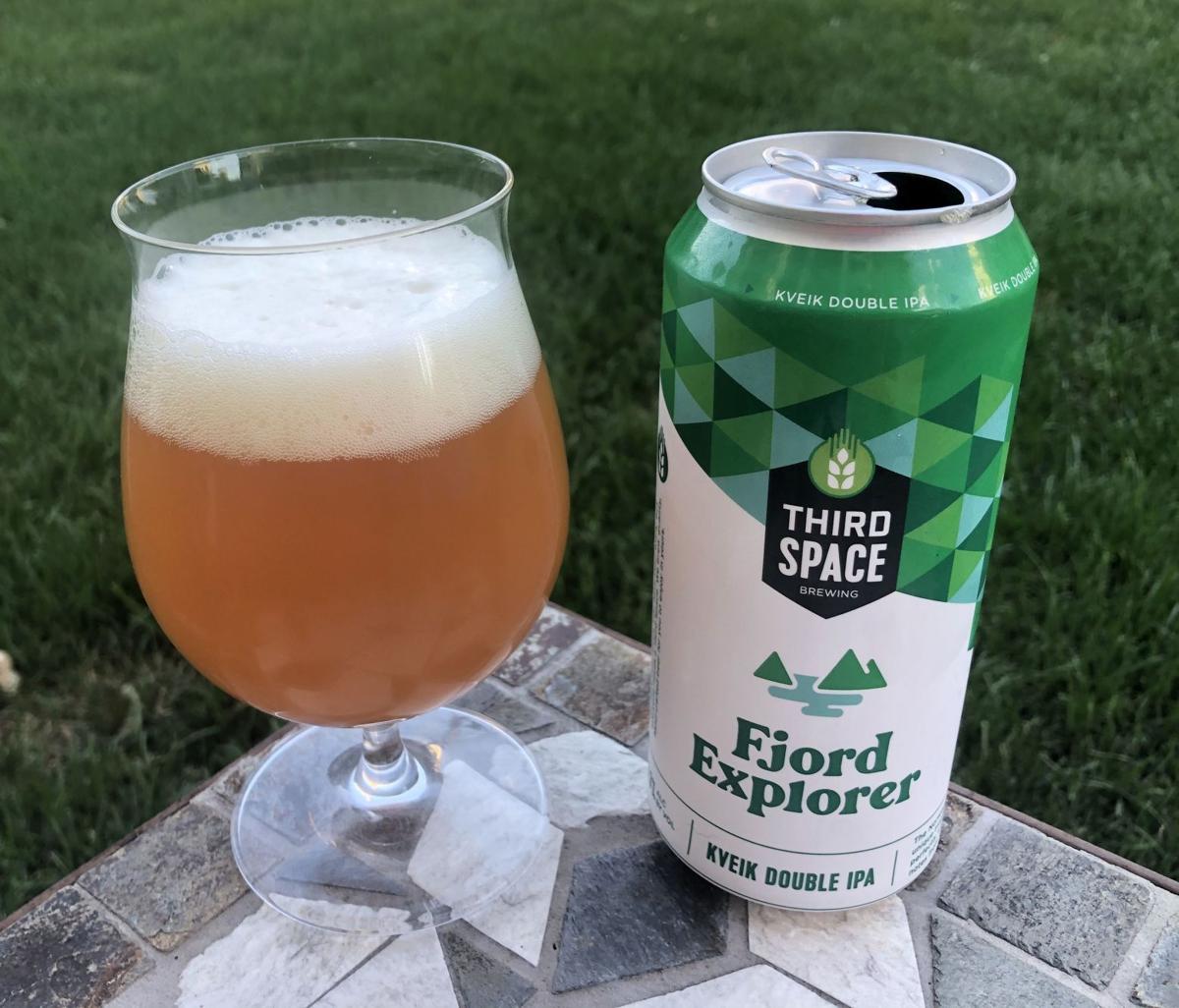 How long does it take to become one of the best breweries in Wisconsin?
It wasn't long after Third Space Brewing opened in Milwaukee's Menomonee Valley in September 2016 that it distinguished itself among the city's beer fans with Happy Place pale ale. This bright, juicy, Citra-fied crusher with the perfect name gave Third Space an instant flagship.
Brewmaster Kevin Wright's other beers were nothing to snort at, either. Unite the Clans, a rye-infused Scottish ale, has already won three medals at the Great American Beer Festival, including gold in 2017. Upward Spiral IPA won the rigorous double-blind tasting competition at the 2018 Wisconsin IPA Fest — an event Third Space created and hosts. It launched a barrel-aged program highlighted by the insanely good Irish coffee-inspired Mystic Knot imperial stout.
But there's more to a brewery than its beer.
There's place, and Third Space's taproom is friendly and unfussy. The beer garden outside has been a magnet in this strangest of years.
There's people, and while I'm always wary of judging the character of my beer industry contacts, Third Space's actions speak plenty loudly on this front. Last winter, Third Space launched its Give 20 program, in which it donated 20% of tap room sales on a given night to a carefully selected charity. Happy Place tastes that much better when it's helping alleviate homelessness or supporting youth initiatives. The program went on hiatus when COVID-19 hit, but general manager Andy Gehl is hopeful it can return next year when, fingers crossed, everyone will be more comfortable with a crowded taproom.
Third Space also took part in two national beer collaborations this year: Black is Beautiful, supporting racial justice initiatives, and All Together, a pandemic relief beer for hospitality workers. Third Space's limited release versions of those two beers raised $5,400 for those causes.
Gehl is also planning another campaign this fall — as patio season runs out — to further support the hospitality industry. Third Space will donate $5 per keg emptied at participating bars and restaurants to support business-supporting grants to local restaurants in need, not just in metro Milwaukee but also northeastern and south central Wisconsin. Gehl hopes to raise $3,000 through that program.
But hey, this is a beer column, and Third Space is one of the few breweries from which I immediately buy every new release. Its series of hoppy beers, in particular, has rolled out banger after banger — most of them named with subtle "Seinfeld" references.
This week's beer does not invoke Costanza or Benes in name but does deliver some delightful wordplay and delicious hops nonetheless.
Fjord Explorer
Style: Double/imperial India pale ale
What it's like: Nordic Sunrise, released this spring, was Third Space's first canned release of an IPA using kveik yeast, an extraordinarily fast- and hot-fermenting family of strains originating in Norway — which, I'll remind you, has a lot of fjords. While Fjord Explorer is plenty different from Nordic Sunrise, the beers do share plenty of DNA, starting with the unmistakable kveik character.
Where, how much: Your best bet for finding this limited release is a visit to a good local bottle shop in the next week or so. My four-pack of tallboys was $14 — a premium on Third Space's "regular" beers that's well worth it if you have the means. As with any hop-forward beer, drink it soon.
Booze factor: While imperial IPAs routinely flirt with double-digit ABVs, Fjord Explorer's 8.3% ABV is still plenty sock-knocking. Sip responsibly.
Up close: This exploration begins with an orange, slightly hazy pour billowing an intense nose of pineapple, mandarin orange and a subtle undernote of sticky pine resin. These fruity aromas are generally the markers of hops, and Fjord Explorer is loaded with varieties that align with that: Bravo, Sabro, Citra, Motueka and the as yet unnamed hop No. 10416. But kveik yeasts can kick out many of those same aromas and flavors, so I'm not going to bother trying to figure out where these delights are coming from. Just now that they're in there, and they're not subtle.
With a sip, we find more of that juicy fruit character layering over a nice but unobtrusive malt base and only moderate bitterness. Fjord Explorer's body is lighter than you expect from a visually hazy IPA these days, especially a double. It's a study in synergy and balance, and it'll go down faster than you expect if you're not careful.
Bottom line: 4 stars (out of five)