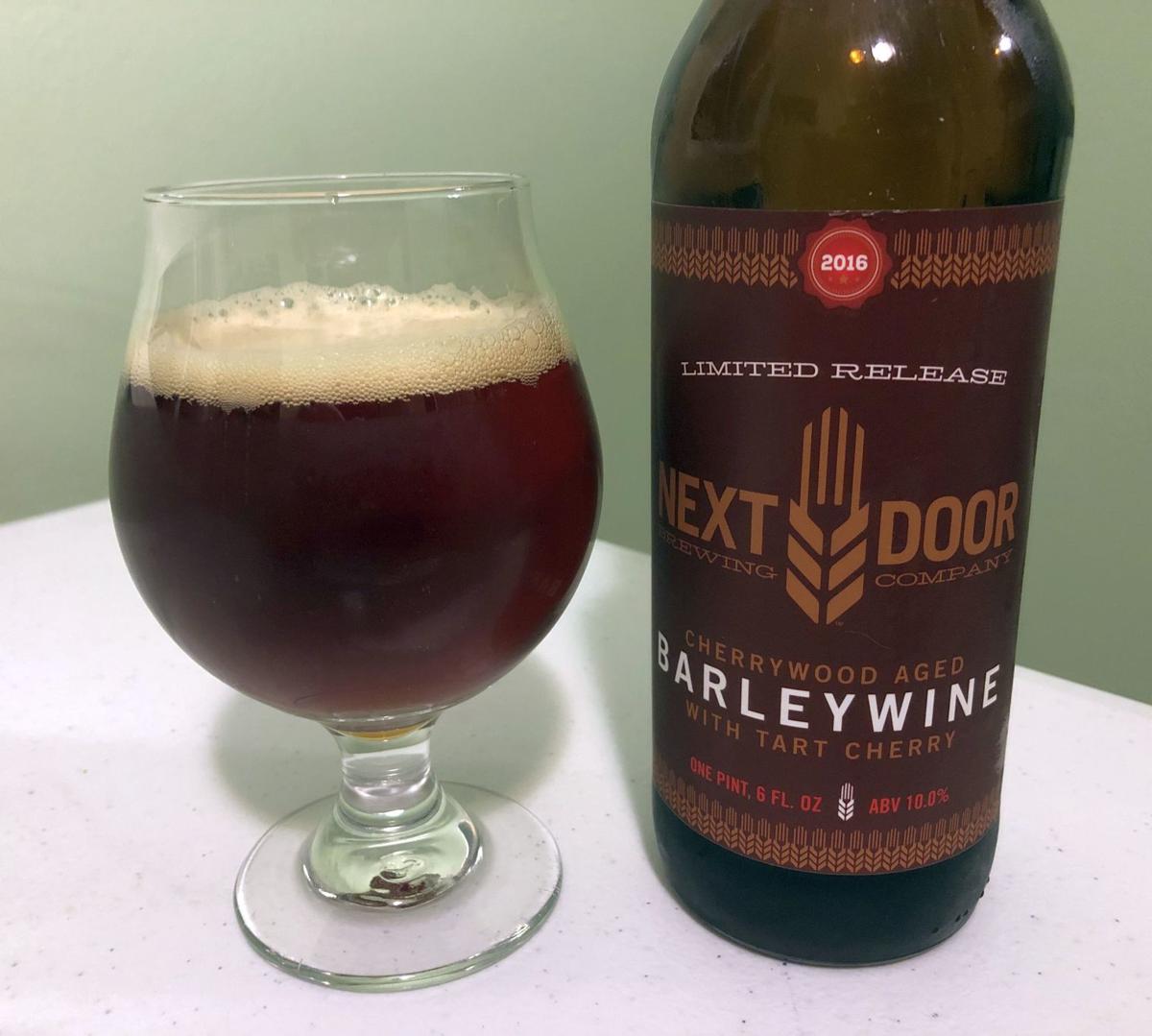 Before we really get into this week's column, let's acknowledge one thing: The COVID-19 coronavirus pandemic gripping the country is changing just about every facet of life — many, many of them more important than beer.
The State Journal's reporters and editors have done a great job over the past few weeks giving you critical information about all of that. I say this to encourage you to remember that when it's time to renew your subscription and to rationalize the lane-staying that's about to follow.
There's no playbook for what the world's brewers are going through right now.
As of this writing, all Wisconsin taprooms and bars are closed under state order, though some are still selling beer and takeout food to go. It's unclear, though, how long that situation will be able to continue amidst skittish customers, government orders and daily news cycles packed with a month's worth of headlines.
Distributors have stopped ordering kegs, with no on-premise customers to take them.
Bottle shops are open, and they have been doing brisk business as people replace drinking out with drinking in and also stock up as they prepare to shelter in place.
During the week-plus leading up to St. Patrick's Day or so, Trixie's Liquor owner Chris Welch has seen daily receipts on par with major drinking holidays like the Fourth of July. But he's not counting on it to last; he believes he will be closed by the time you read this.
"Absolutely," Welch said. "I feel there'll be a mandatory shutdown and there'll be essential and nonessential businesses. Liquor stores are clearly nonessential."
(Liquor stores are allowed to remain open under Gov. Tony Evers' safer at home order.)
The buying patterns that have emerged among crisis consumers have been interesting. People who might stop in once or twice a week are now buying for two- to three-week increments, so what had been a six-pack purchase is becoming 12-packs or cases.
As local and state breweries put out pleas for patronage on social media, customers are responding. New Glarus in particular is doing very well, Welch said, as well as One Barrel, Lakefront, Karben4 and Ale Asylum.
And while what Welch calls the "flavor of the week" had driven sales — whatever is new, from wine to spirits to beer — customers are falling back now to the standards in every category. Jack Daniel's, Captain Morgan, Miller Lite, Hopalicious, Fantasy Factory. "It's the comfort food of what they know," he said. "They're going back to something that they're familiar with."
Still, he thinks the short-term bump would not be sustainable even if he can stay open to find out. "People drink more when they're celebrating," he said, "and they're not celebrating right now."
So, there will be plenty of brewery obituaries written in 2020. It's hard to imagine any businesses in the sector winning in this environment, but it's pretty clear that some will be harmed more than others.
The breweries I worry about the most are those whose business model is built on taproom sales. They've already lost that — for how long is anybody's guess. And these breweries are usually the smallest, too, and so perhaps have the smallest cushion for misfortune. They are the ones that need your dollars the most in these difficult times.
Some of these breweries do package some of their beers in cans or bottles for sale from their own locations or at Trixie's or any of the many other excellent independent bottle shops in Madison. These sales reap lower margins than beer sold in the taproom, so they're usually regarded as icing, not business-sustaining cake.
That was going to be my recommendation for this week's column — and it is, if the bottle shops are still open when you read this. Find some Giant Jones bottles or Working Draft cans or Sunshine Brewing bombers to take home.
If that's not an option, remember what city and state you live in and use your dollars to support a local business that very likely desperately needs it.
Normally, a column like this would close with a review of a beer that fits the aforementioned profile. But these are not normal times and my hunkering down prevented me from securing a beer that quite matches this advice.
And in fact it's kind of the flip side of coronavirus beer preparedness: a dive into my cellar. As my fresh beer stocks have been running a bit thin — I haven't left my house but to walk the dogs and exercise the boy in three days — I have been putting a nice dent in my far-too-large beer cellar.
I suspect you will be unable to buy this bottle, released in 2016, anywhere. And if you're a hoarder who happens to have one, it's time to open it, because like the world around it, this beer is not getting any better anytime soon.
Barleywine
Style: Barleywine — in this case an American barleywine — is among the most fetishized of beer styles, favored for its intense flavor and cellar durability.
Brewed by: Next Door Brewing, 2439 Atwood Ave., whose primary business model is a brewpub. It has awesome cheese curds. Next Door closed on March 18, though it does package a few of its beers made at another brewery, and those should be available as long as liquor and grocery stores remain open.
Where, how much: Nowhere, sorry. This version, aged on cherrywood with tart cherries, was a Black Friday release in 2016. There was a $14.99 sticker on my bomber — a now all-but-gone format that shows the beer's age as well as the vintage on the label.
What it's like: This is a blunt comparison, but barleywines drink as if you concentrated three bottles of a rich amber ale into one bottle. The cherry addition in this one is a flourish that I've never encountered in a barleywine.
Booze factor: At 10% ABV, I would not recommend drinking all 22 ounces yourself like I did tonight.
Up close: This dense, full-bodied beer pours a beautiful, clear garnet with a rocky head that's impressively intact after three and a half years. Its aroma is complex and gorgeous, a boozy mix that takes some study to decode; I found caramel-toffee, tangy cherry and mild hop notes. The sips are rich, warming and sweet, with a deep caramel malt character providing plenty of interest even without the perfectly restrained and delightful cherry accent. Since hops fade markedly with age, this barleywine may have been better balanced three or four years ago, but yielding to its sweet present is not unpleasant in the least.
Bottom line: 4½ stars (out of five)