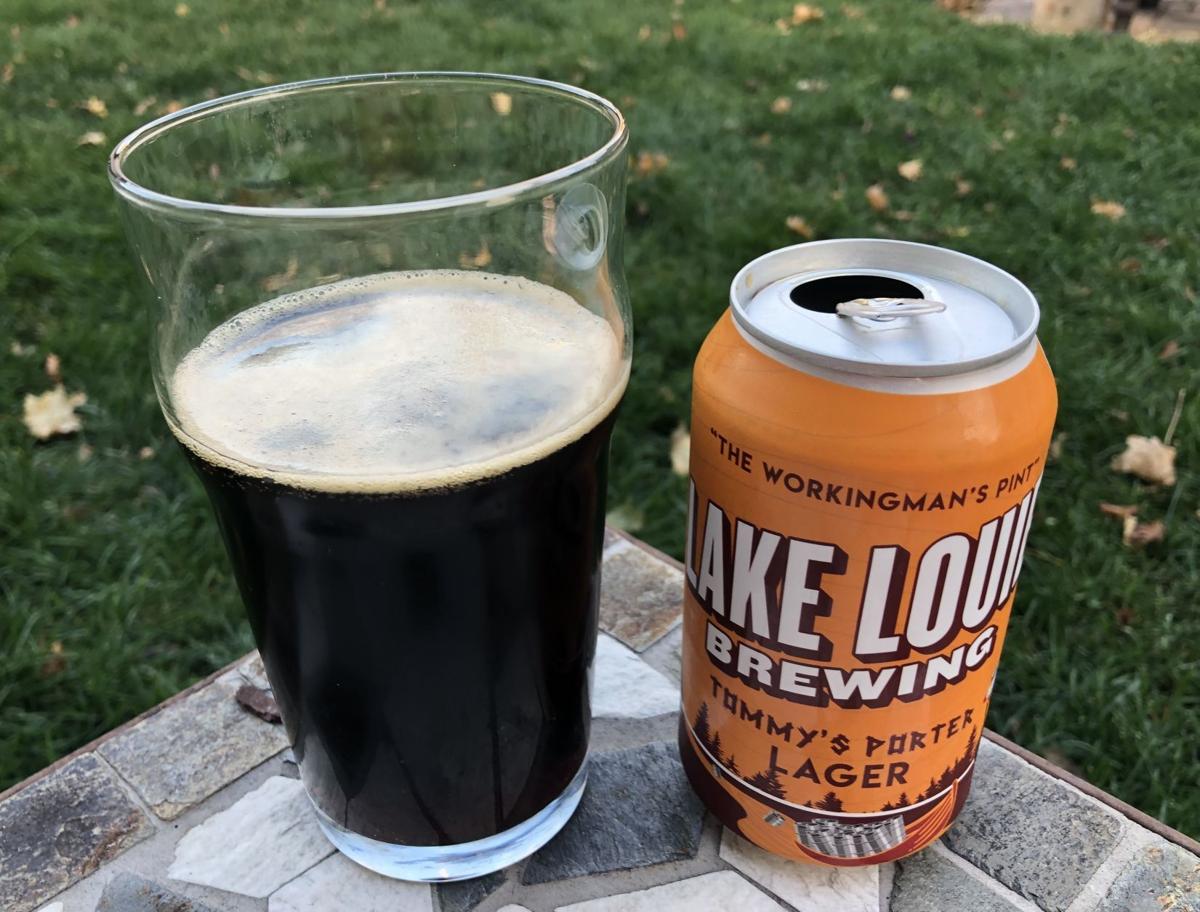 Wisconsin beer — even some of the classics — still can surprise.
Consider the curious case of Tommy's Porter, one of Lake Louie Brewing's oldest beers, so important to the brewery that it bears the name of the brewery's founder. Never mind that the name was kind of a gimme considering the founder is Tom, aka Tommy, Porter.
Porter — the beer, not the man — is a great style, born in England in the 18th century and becoming immensely popular the world over. So a porter was a must for a brewery like early-2000s Lake Louie that was trading primarily in English-style beers. (Porter and head brewer Tim Wauters' greatest hit, though, would hail from a bit further north — Warped Speed Scotch Ale.)
English beers are nearly uniform in their use of ale yeast as their fermenting agents. That means they ferment fast and warm, and among craft beer ale yeast is very nearly a default setting. Its various strains ferment ales of the amber, pale, brown, mild, Belgian and blonde types, as well as stouts, bitters and saisons. And, pertinent here, porters.
Which is why my eyebrow arched when I saw the new packaging introduced last month for Tommy's Porter. A bright orange label and a historically apropos slogan "The Workingman's Pint," under which it reads Tommy's Porter LAGER.
Lager, of course, is the yin to ale's yang, using a different species of yeast that's better suited to fermenting beer at cold temperatures. Ale yeasts impart flavors that vary widely depending on the strain, but generally you're going to find fruity, complex flavors derived from the esters that the little critters give off as they convert sugars to alcohol. Lager yeasts ferment cleaner, resulting in generally simpler beers that let their other ingredients shine.
There is a well-accepted variant of porter that uses lager yeast: the Baltic porter, a version of English imperial stout that began evolving into a lager as brewers in the Baltic region to where it was exported began making their own.
Though never labeled as a Baltic porter — and quite a bit short of a Baltic porter's higher strength — Tommy's Porter has always been a lager. When Wisconsin Brewing Co., Lake Louie's owner since last year, began developing a carton for the new can six-packs, it decided to play up that little-known quirk.
The lager reference isn't the only surprise on the can — at least for those who have never had a Tommy's before. Its description of the beer includes a reference to "nuts and berries" flavor, and while Tommy's will never be mistaken for a fruit beer, that berry character does come through in interesting ways.
Dark fruit (cherry, plum, fig, raisin) and berry notes are common with dark-roasted malts like those in porters and stouts, and I can't help but wonder if that character in Tommy's Porter is coming through because of the lager yeast.
Tommy's Porter
Brewed by: Lake Louie Brewing, which was founded next to Tom Porter's pond that gave the brewery its name in Arena but since July 2019 has been owned by Wisconsin Brewing in Verona. Production of Lake Louie beer has been moved to the big Verona brewery and Porter remains on board the unified operation.
Style: I mean, I guess it's a Baltic porter. Tommy's is stronger than the English-inspired brown porters, which top out at about 5.5% ABV, and it uses the lager yeast of the Baltic variant. Guidelines from the Beer Judge Certification Program, the beer world's most exacting style standards, allow Baltic porters to dip as low as 5.5%, so Tommy's 6.4% ABV — as well as its lager yeast, cool fermentation and complexity — fits the Baltic bill.
What it's like: Lager yeast aside, Tommy's is less like the American-style robust porters like Great Lakes Edmund Fitzgerald or O'so Night Rain and more like an English porter — despite its strength, which it hides well. That reminds me of another locally made porter: Hubbleton Brewing's Crawfish River Porter.
Where, how much: Tommy's Porter is usually Lake Louie beer No. 3 or 4 at most bottle shops, so it's not as much of a gimme as it should be. The boxed six-pack of 12-ounce cans is usually around $8-$9.
Up close: Tommy's pours a deep, almost-black chestnut with a dense, creamy tan head. The lovely aroma is toasted malt, Cocoa Puffs and a barely there touch of earthy hops. It drinks with a quintessential porter profile: malty, a little bit of chocolate, and that aforementioned berry character (maybe blackberry, if you pressed me to choose one) that kind of suggests an exotic coffee. The complex berry note folds in so nicely with the rest of the beer that you might not notice it if you're not looking for it, but once you recognize it, you won't be able to un-taste it.
There isn't a lot of hop character or bitterness here, but there's enough of the latter to keep everything balanced. And the drinking is smooth, soft and easy, with a clean finish made a tick more interesting with a subtle reprise of that berry character.
Tom Porter may not have much of a choice with the name of this beer, but it's one he can be proud to have had his name on all these years.
Bottom line: 4 stars (out of five)