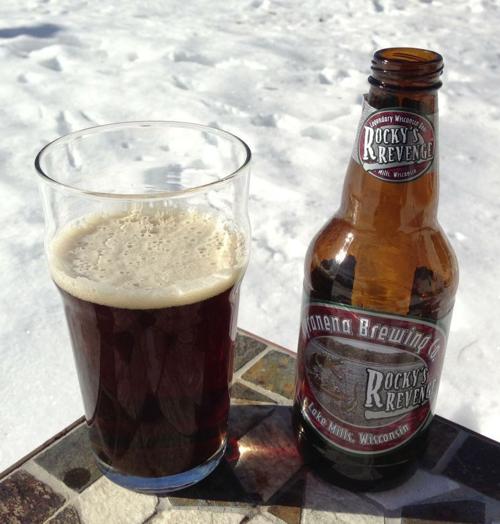 Voters in the Wisconsin Beer Bracket have picked their sweetest beers, escorting three Cinderellas into the field of 16.
Two double-digit seeds were bound to emerge in the wild Yeast region, where No. 11 Tyranena The Devil Made Me Do It defeated No. 14 One Barrel Bilbo Baggins and No. 12 Grumpy Troll Sunflower upended No. 13 Port Huron Amber Alt.
But Hops region No. 13 MobCraft Bat---- Crazy pulled a true upset to gain entry to the Sweet 16, sending No. 5 Potosi Pilsener home. 
Top seeds continued to dominate their matchups, and the results in the Malt and Water regions were entirely chalk. 
The best-performing top seed in the second round was O'so Night Train, which walloped Milwaukee Brewing's Outboard 87.6 percent to 12.4 percent.
Voting in the third round of the Beer Bracket is open through Wednesday night. If you haven't yet joined, you can still get in on the action and, just for playing, have a chance to win great prizes including FREE BEER and a great kayak from Fontana Sports. 
Complete second-round results:
No. 1 Ale Asylum Bedlam (77.3 percent) def. No. 8 O'so Convenient Distraction (22.7 percent)
No. 13 MobCraft Bat---- Crazy (61.3) def. No. 5 Potosi Pilsener (38.7) 
No. 3 Tyranena Rocky's Revenge (57.8) def. Vintage Better Off Red (42.2) 
No. 2 3 Sheeps Really Cool Waterslides (63.3) def. No. 7 Oscar's Chocolate Oatmeal Stout (36.7) 
You have free articles remaining.
No. 1 New Glarus Moon Man (65.3) def. No. 8 Karben4 Lady Luck (34.7)
No. 4 Lakefront Fixed Gear (73.6) def. No. 6 Viking Afternoon (26.4) 
No. 3 Louie's Demise (58) def. No. 6 Great Dane Old Glory (42) 
No. 2 Central Waters Bourbon Barrel Stout (82.5) def. No. 7 South Shore Nut Brown Ale (17.5)
No. 1 Night Train (87.6) def. No. 9 Milwaukee Brewing Outboard (12.4)
No. 4 Capital Blonde Doppelbock (63.3) def. No. 5 Wisconsin Brewing Ol' Reliable (36.7) 
No. 3 New Glarus Scream (83.2) def. No. 6 Lucette Ride Again (16.8) 
No. 2 Warped Speed (83.9) def. No. 7 Biere de Siegle (16.1) 
No. 1 Lakefront Riverwest Stein (59.2) def. No. 9 Central Waters Hop Rise (40.8)
No. 12 Grumpy Troll Sunflower (58.2) def. No. 13 Port Huron Amber Alt (41.8)
No. 11 Tyranena The Devil Made Me Do It! (55) def. One Barrel Bilbo Baggins (45)
No. 2 Karben4 Fantasy Factory (76.4) def. No. 10 Ale Asylum Kink (23.6)