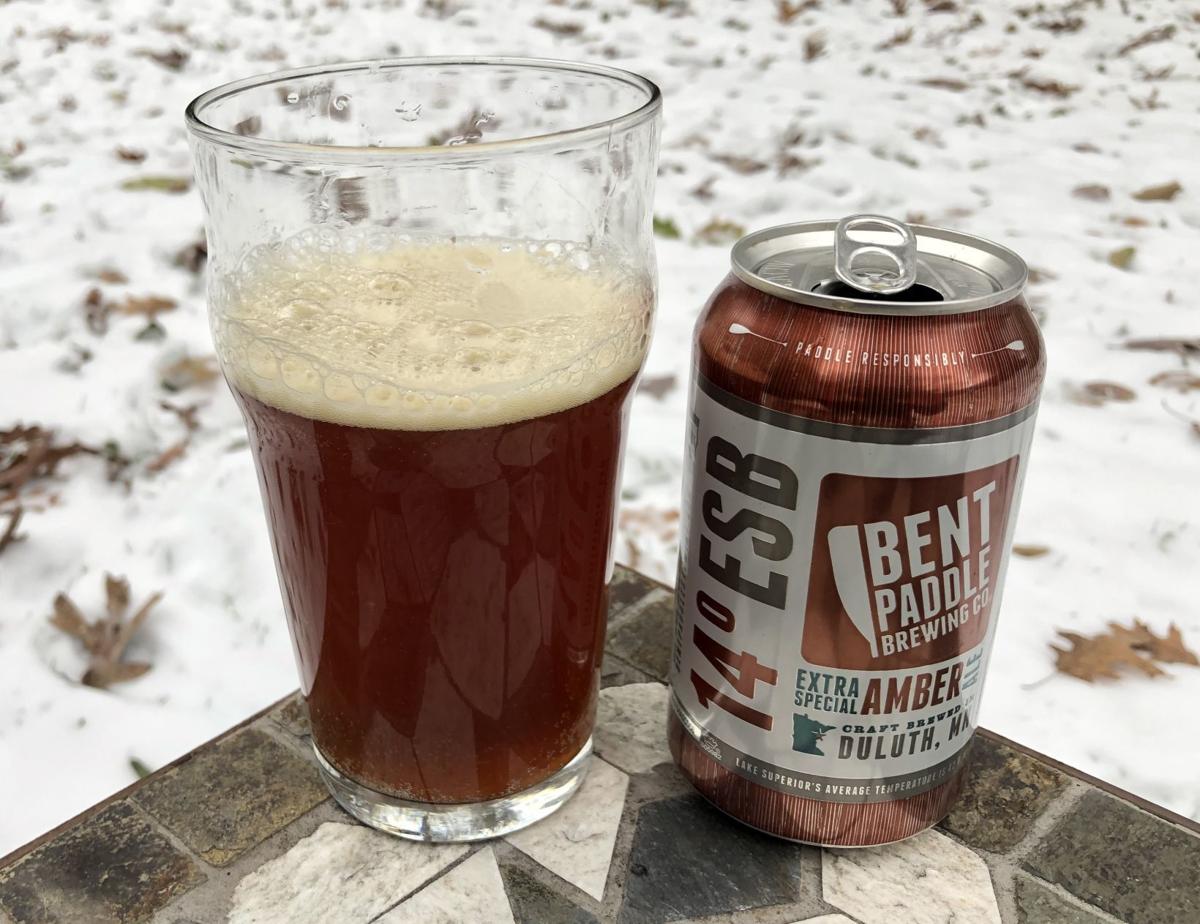 There's a beer style I've been craving lately. It's not particularly extra, not particularly bitter but definitely special.
The extra special bitter, or ESB, is a malty but balanced ale of English provenance. It's best served on cask in a pub, uncarbonated but by the sheer force of the fine person pouring it for you.
Why have I been pining for it? In a word, balance. The beer world these days is marked so much by extremes: triple dry-hopping, lactose-and-vanilla everything, monstrous ABVs.
The ESB is pretty much the opposite of that. It's malty without being sweet; hoppy without being bitter (despite the name). With many beers, you study their subtlety and nuance with a sip; ESB is best studied with a big, full swallow bordering on a chug.
In some ways, ESB is a relic of a bygone era of craft beer. The style was a staple of beer menus during the brewpub boom in the '90s and early 2000s. The Great Dane Pub & Brewing, which celebrated its 25th anniversary earlier this month, has a very nice ESB called Wooden Ships that appears to have been last poured in 2018.
But there is one ESB available on the regular in the Madison area. Minnesota's Bent Paddle Brewing has the chutzpah to include its 14° ESB in its year-round portfolio.
"When we started, just seven years ago, we were looking to build a pretty traditional portfolio at that time," said Colin Mullen, Bent Paddle's co-founder and president. "We saw ESB as kind of a bridge beer — not too light, not too dark, not too hoppy. A balancing beer."
Perceptions, though, can be tricky — and ESB often suffers from brand confusion over the style's name. That bitter is a really a misnomer, a throwback to a time before palates were skewed by the emergence of pale ale and IPA.
At Bent Paddle, after 14° wasn't selling as well as expected, the team decided to drop bitter from the can's label. Sales rebounded to what was expected — not a rainmaker, but a solid seller to round out the flagship lineup. "Bitter is a turnoff," he said. "We decided to still use the acronym ESB, but "extra special amber" speaks better to what the beer is trying to accomplish."
You have free articles remaining.
Considering its relatively short lifespan, 14° has impressive ESB credentials, medaling three times at the Great American Beer Festival, including gold in 2017.
ESB isn't exactly on the cutting edge of emerging styles — areas Bent Paddle doesn't shy away from. But there are plenty of people who are fed up with seeing six different variants of IPA on the beer menu. "ESB is that centrist beer style that I think there is absolutely a palate for," Mullen said.
14° ESB
Style: Extra special bitter
Brewed by: Bent Paddle Brewing, which has a brewery and taproom just over a mile from the Wisconsin border on the edge of downtown Duluth, Minnesota.
What it's like: The original — and archetype — of the style is Fuller's ESB, though I'm told bottles making the trip across the Atlantic do not remotely compare to the experience of drinking it from a cask in an English pub. Which, I suppose, goes without saying. Add that to the beer bucket list.
Where, how much: Bent Paddle, which distributes to all of Minnesota and North Dakota as well as northwestern and southwestern Wisconsin, has sold beer in Madison for more than a year. I picked up my six-pack of 14° at Woodman's for about $10.
Booze factor: It's not quite sessionable, but its 5.6% ABV is quite a bit lower than your IPAs and most of your stouts, and right around many of its fellow styles native to English pubs like porters and brown ales.
Up close: Named for the angle of a bent-shaft canoe paddle, 14° pours a deep amber with a mild aroma of toasted caramel (without the sweetness) and a gentle herbal-spicy character thanks to the classic English hop, East Kent Goldings, and a cocktail of American hops. On the palate, toffee and caramel malt intermingle with those same hops from the nose, a tug of war between bitter and sweet that ultimately ends up right in the pleasing middle, with a gently bitter finish. It's a medium-bodied beer, with enough body to remind you you're drinking a craft beer but not enough to get in the way of a session, if you'd like to go that way.
Bottom line: 4 stars (out of 5)