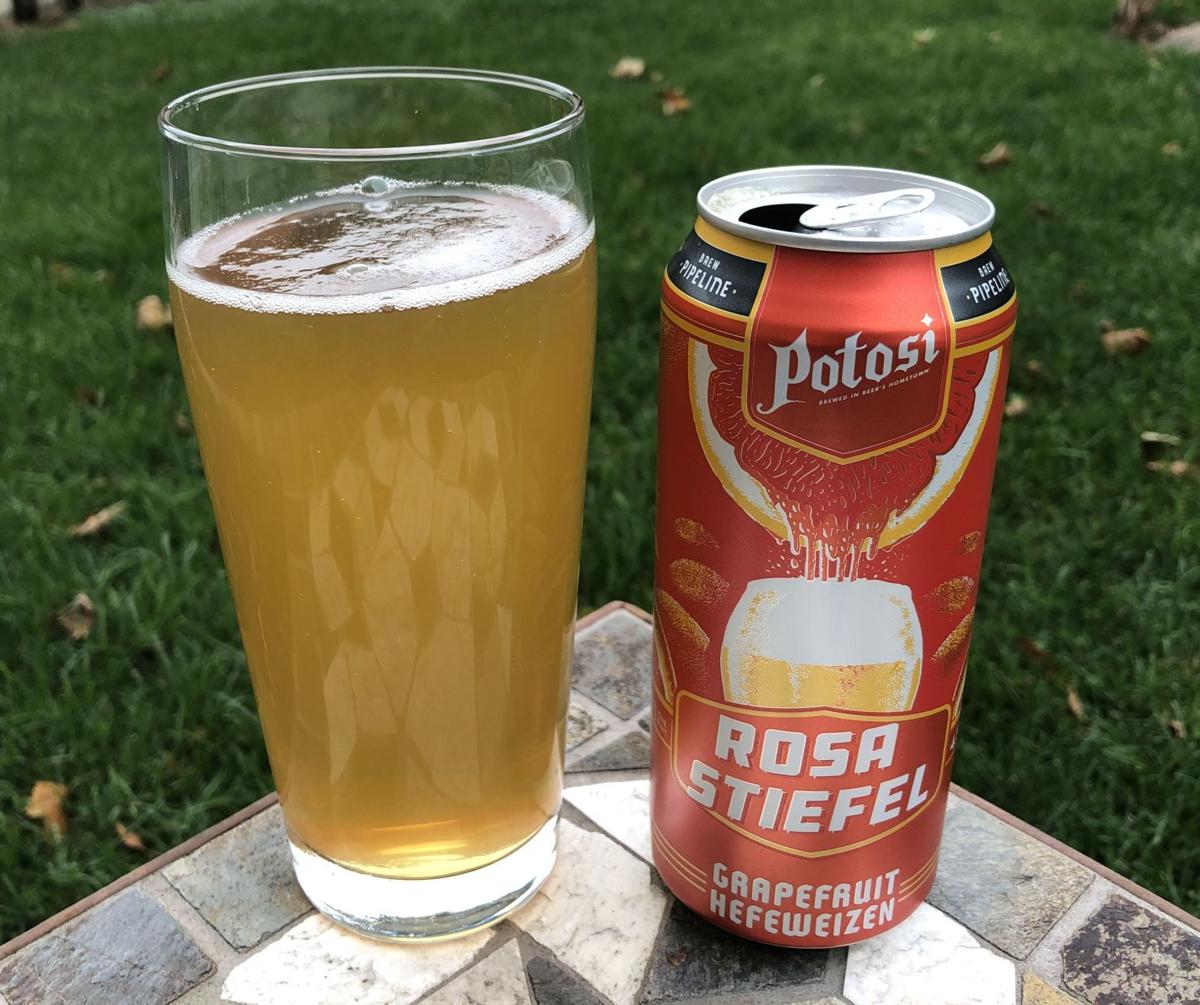 Metaphorically close your eyes, clear your mind and picture this:
You pictured someone with a beard, didn't you?
Sure, it's a stereotype, but men — beards or not — far outnumber women in the brewing industry, particularly in production positions.
Last year the Brewers Association, the trade group for independent brewers, asked its members employee demographic questions in a poll; among the breweries that responded (up to 300-plus breweries, depending on the question), women made up only about 7.5% of brewing staff. The numbers were better (37%) in other areas of those businesses, like administration, sales and marketing, and they were roughly representative (53%) in service positions like taproom bartenders and waitstaff.
But the workers donning the boots, schlepping the kegs and hoisting the sacks of grain were overwhelmingly men.
The industry has been this way pretty much since it's been an industry, though there has been progress in recent years.
Leading the way in that progress is the Pink Boots Society, a national organization founded by West Bend native Teri Fahrendorf in 2007.
Pink Boots does a lot, but its core mission is education. It offers several scholarships for women brewers to advance their careers with training through the Siebel Institute, Master Brewers Association of the Americas, Cicerone Certification Program and others. Its dozens of chapters across the country and overseas organize events to promote, celebrate and advance women in brewing and provide critical networking infrastructure.
Wisconsin's chapter is not without victories to celebrate, as women have ascended to the top brewing post in a handful of breweries, including Ashley Kinart-Short at Capital Brewery in Middleton, Jamie Baertsch at Wisconsin Dells Brewing and Erica DeAnda at Tumbled Rock Brewery and Kitchen near Baraboo.
Pink Boots Wisconsin has released a few collaboration beers promoting its cause and raising funds for scholarship, including Yes, She Can, a pale ale made at Black Husky Brewing in Milwaukee, which is co-owned by Toni Eichinger.
The latest Wisconsin-made Pink Boots Society beer, though, is going a little bit bigger than the 20-barrel batch made this spring.
This grapefruit hefeweizen called Rosa Stiefel — that's German for pink boots — was made by Potosi Brewing and will be shipped across the country by Wisconsin-based distribution partner Brew Pipeline, which is donating $2 for each case sold to Pink Boots' scholarship fund.
"As with most things in the brewing industry, collaborations lead to great things, and we are excited for this one," said Pink Boots president Laura Ulrich. "The funds that will be raised from this collaboration with Brew Pipeline will directly impact women and the beer industry as a whole."
Brew Pipeline was co-founded by Steve Kwapil, a former vice president of River City Distributing of Watertown, which was sold to Wisconsin Distributors in 2017. Brew Pipeline, launched in 2018, connects distributors and craft brewers, often on opposite ends of the country, to new markets. It's the outfit that's brought Ale Asylum's big idea of 2020 — its FVCK COVID pair of beers — to bottle shops nationwide. It'll also soon do the same with Ale Asylum's new collaboration beer with rock band Motörhead. (More on that soon.)
"Working with Potosi to bring this collaboration to life was a no-brainer," said Kwapil, CEO of Brew Pipeline. "As a 501©(3) nonprofit themselves, and with a mission to support educational initiatives, we were eager to bring them on board."
Potosi, which normally distributes to Wisconsin, Iowa and Illinois, is making a big national splash here, so first impressions matter. And Rosa Stiefel certainly does look good. The handsome matte label is printed directly on the tallboy can — a contrast to the more economical plastic wraps that hug most craft beers these days, including Potosi's — and shares only a few design elements of Potosi's beers. (Bonus points avoiding the cliche of a pink can.) Brew Pipeline gets prominent billing with a ring near the top of the can.
What about the beer inside? Well, that's pretty good, too.
Rosa Stiefel
Style: Hefeweizen with grapefruit
Brewed by: Potosi Brewing, the historic nonprofit craft brewery that sprung from the ashes of one of the state's oldest breweries, a stone's throw from the Mississippi River in Potosi.
Where, how much: Rosa Stiefel began shipping from Potosi at the end of September and should be hitting shelves locally this week. Expect to pay $8 to $10 for the four-packs of 16-ounce cans.
What it's like: Does a grapefruit hefeweizen from Potosi sound familiar? You're not wrong! Its Riverside Radler has a similar construction, though the recipes are at least a little different judging from the ABVs: 4.5% for Rosa Stiefel vs. 4.2% for Riverside Radler.
Up close: Rosa Stiefel pours a slightly hazy pale orange-gold beneath a sweet, gently citrusy aroma. With a sip I'm reminded how well Potosi does fruit beers, from Riverside to the lemony Steamboat Shandy to Tangerine IPA. This is another winner. It's light, fresh and easy-drinking, with sweet wheat folding over a grapefruit flavor that's devoid of the bitter sourness you expect from the fruit.
Bottom line: 4 stars (out of 5)
Stay up-to-date on what's happening
Receive the latest in local entertainment news in your inbox weekly!