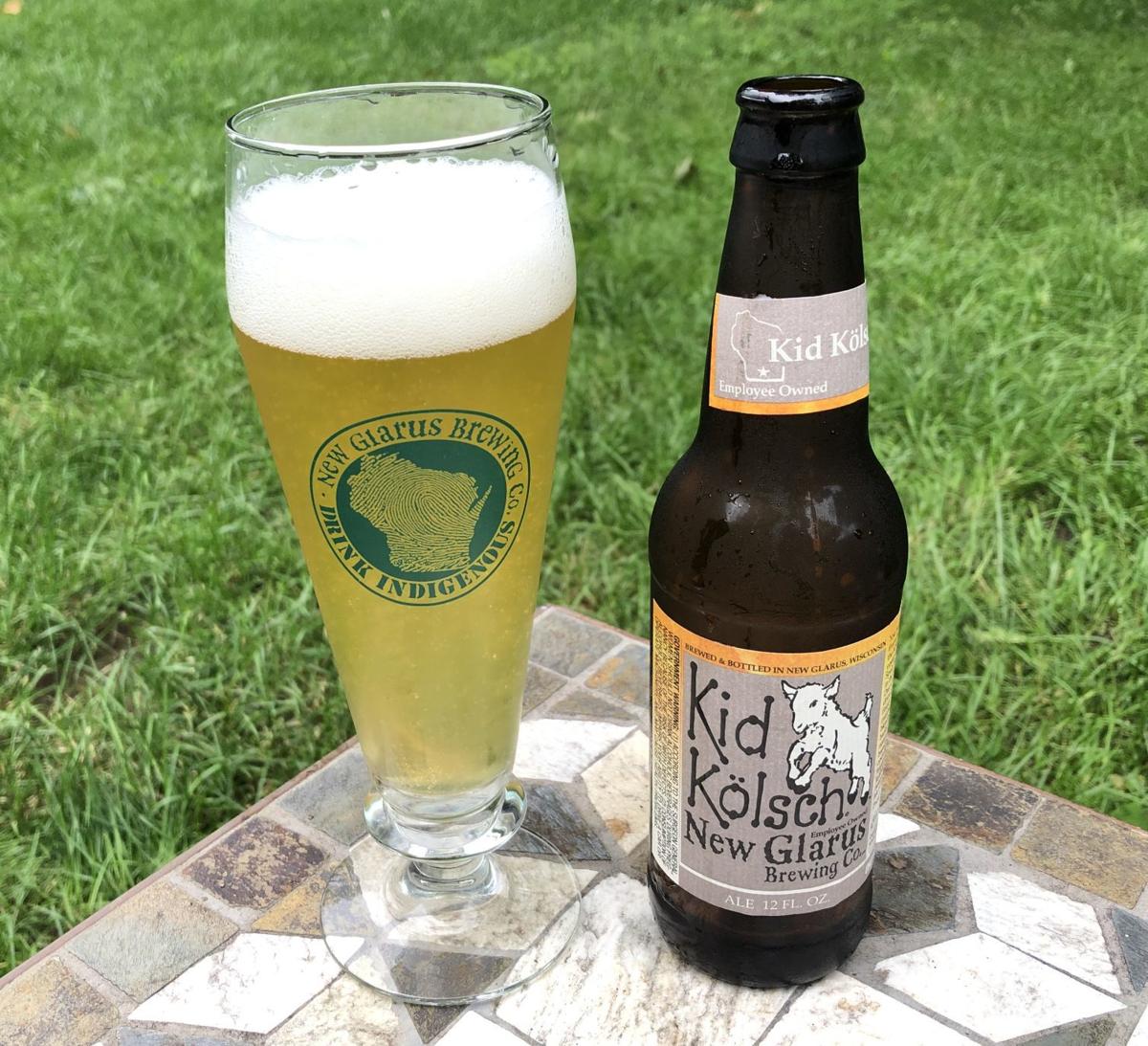 It seems like craft brewers have been trying to make kölsch have a moment for a few years now. That moment has arrived, at least in Wisconsin.
In late July — just a hair too late for last week's column — New Glarus Brewing released Kid Kölsch, a traditional, Old World take on the style with roots in Cologne (Köln), Germany.
If a traditional Germanic beer in the hands of the brewing team at New Glarus sounds like a winner, you're right.
But first, a little bit about kölsch itself.
It's a light blonde ale that crystallized as a distinct style in the late 1800s as pale lager brewed elsewhere were beginning to encroach on Cologne's brewing enclave. To head off the trend in tastes, Cologne's brewers began using paler malts while retaining their tradition of using ale yeasts and warmer fermentation temperatures, and kölsch more or less as we know it today was born.
It's a delicate and delightful beer — crisp and dry, clean and refreshing. In the beer halls of Cologne, it's served in slender, straight glasses called stangen, just six ounces at a time so the beer never gets warm, the white, fluffy foam doesn't dissipate and bartenders are kept busy.
As the American craft beer palate has grown weary of hop bombs and embraced sessionability in recent years, a number of brewers have bet on kölsch as the next big thing. It's a natural summer seasonal.
But I've had very few kölsches that I've liked. So many American brewers are used to overdoing beer — mostly to positive effect, I'd argue, when it comes to liberal hop usage, imperialization of everything, and adjuncts like fruit and spices.
None of that works in a kölsch while retaining what makes kölsch so great as a style. For example, at a festival this summer I sampled a pour from a cask of One Barrel Brewing's Commuter gussied up with infusions of coconut and lime. This tropical left turn resulted in a refreshing beer that improved what I consider to be a middling kölsch, but it bore no resemblance to the ideal attributes of its underlying beer.
You have free articles remaining.
Kölsch is a beer of nuance, and there are few breweries I trust with nuance more than New Glarus.
Kid Kölsch
What it's like: If you know one kölsch, it's probably One Barrel's Commuter; Kid is significantly lighter, drier and more complex. I wish I knew the kölsches of Cologne better for comparison's sake. Hmm, sounds like a good project for the rest of the summer…
How much: Kid is a New Glarus seasonal offering with a six-pack price around $9. The brewery insists it is run on populism, so if you want Kid to return as a seasonal or year-rounder, buy the you-know-what out of it.
Booze factor: New Glarus does not disclose ABVs, but kölsch typically comes in between about 4.5% and 5.2%.
Up close: Kid pours pale yellow, and if you don't pour very slowly, you'll end up with as much foam in your glass as beer. (Don't worry, even the foam is pretty tasty.) New Glarus says all of that is natural carbonation, one of Kid's several traditional flourishes. The aroma is a gentle hop bouquet, lightly floral, fruity and just a touch of sulfur that's not uncommon in kölsch or its lager cousin, pilsner.
Sip it, now. Kid opens with a soft, round malt sweetness that resembles a German pilsner, but its hops — of the German Spelt variety — are more delicate, a garden of flowers and herbs. There's a fruitiness here, too, but that's typically coming from the ale yeast (the warmer the fermentation, the more fruity esters yeast kicks out), and that's probably goosed up in Kid because it's open-fermented. (Most beers are fermented in conical tanks with tops sealed off from the rest of the brewery.) A barely-there bitterness comes in at the end to snip off all the complexity for a clean finish that invites another sip. If you're not using traditional kölsch stangen — and have enough self-control — let Kid warm up a bit and all the flavors and their proportions grow and change in interesting ways.
I rarely spend a lot of time talking about a beer's mouthfeel, but there are a few things worth noting here. The body is extremely soft, mitigated by the lively carbonation. And Kid's dry finish nails a critical attribute where many American kölsches fall short.
Overall, it's just a fantastic beer, one as fit for contemplation as it is for crushing.
Bottom line: 5 stars (out of five)