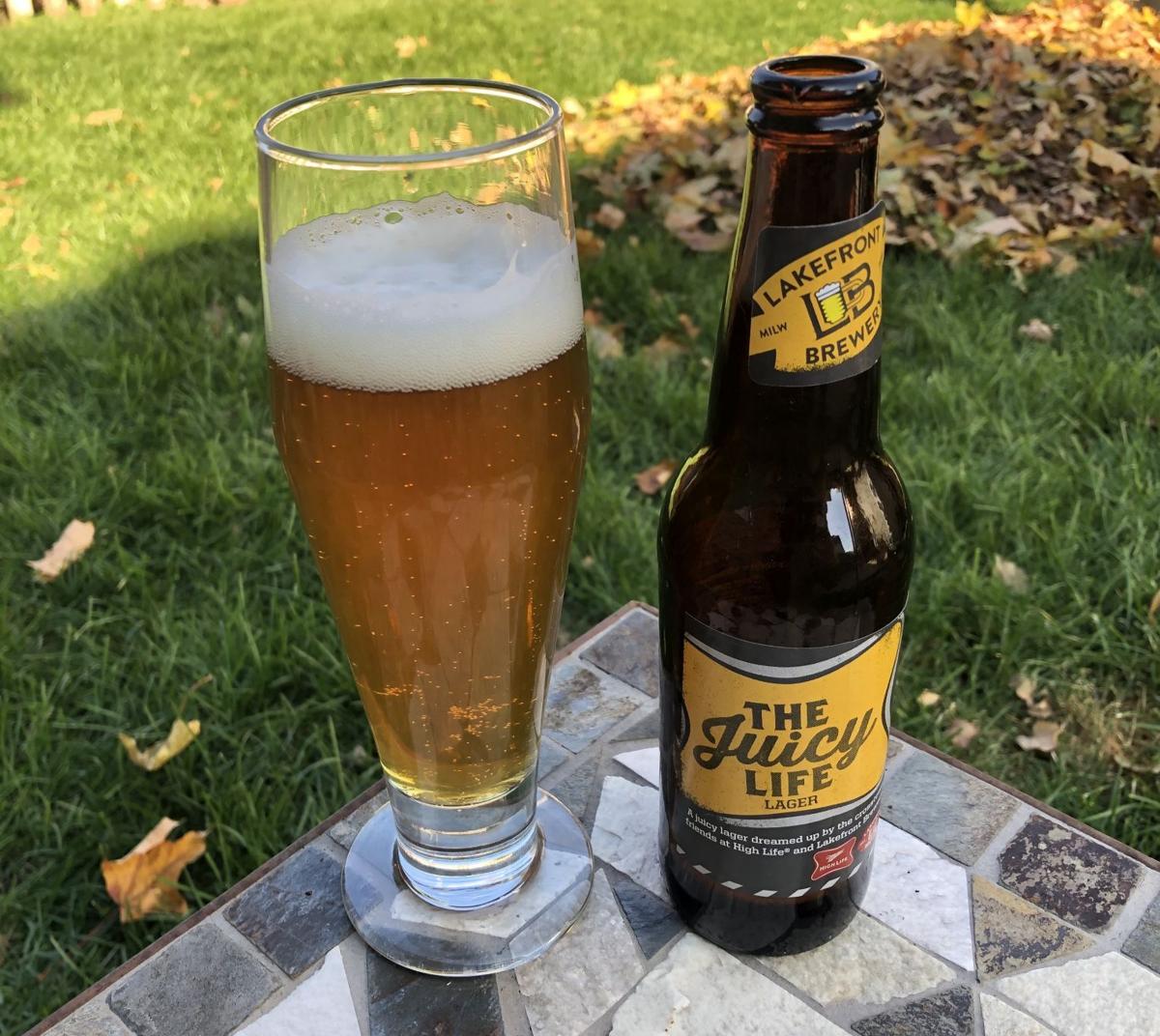 Early in my time on the Wisconsin beer beat, I was surprised when a brewer would tell me their favorite beer was some macro lager.
"Really?" I thought? "You make IPAs, kettle sours and coffee stouts all day and then wrap up your shift with a Hamm's?"
But I heard it again and again and again. Brewers dig beer that tastes like beer, and perhaps their most quietly (or loudly) beloved choice, especially after a long shift, is Miller High Life.
In recent years Molson Coors, the corporate parent of the 118-year-old beer, has savvily begun collaborating with some of the small breweries that adore the Champagne of Beers to make beers that seek to bridge what many people see as the gap between High Life (big, corporate) and their local craft brewery (small, independent).
It began in 2016 with Chicago's Off Color Brewing, which made a beer very similar to High Life but crunked up with one of Off Color's signature cultures of wild yeast and bacteria. In 2019 it looked inward to Terrapin, a Molson Coors brewery in Georgia that has been brewing in Milwaukee for a few years, to make a bubbly, dry brut IPA built on High Life's grain bill. And last year the partner was Evil Genius in Philadelphia, which authored a mango orange IPA intended as a mimosa homage.
This time, though, the partner is more meaningful because it's closer to home: Lakefront Brewery, which is just a couple of miles away from Miller's home base in Milwaukee.
"We have a general admiration for one another," said Carol Walker, the point person for the collaboration for Molson Coors. "And we're both born and brewed in Milwaukee, right? Lakefront's motto is 'Brewed in Milwaukee, for people who like beer,' and that's kind of how I feel about High Life, too."
Walker's title is associate R&D brewer for Miller Valley Brewery, the little craft-style brewery tucked into a corner of the big brewery where the High Life legend began more than a century ago. Miller Valley Brewery functions like a proving ground for the larger operation, testing ingredients, techniques and processes in beers. The general public may be able to try some of its products at beer festivals and the like, but a lot of its beer is used internally and with distributors. Its bottles come with mysterious white, generic-style labels that scream SAMPLE ONLY, NOT FOR RESALE.
Walker, who decided to forgo medical school four years ago to instead join Miller Valley Brewery, has long been a fan of High Life. Her office is filled with High Life memorabilia, and an Etsy-sourced watercolor of the enormous "Girl in the Moon" mural on the side of the Miller brewery hangs in her apartment. She loves High Life for its history, its label and the beer's pure, simple essence.
"It's just such a clean homage to what beer should be," she said. "A light lager — a full-bodied light lager like that — is actually a pretty difficult beer to make, especially to make it clean, which is what we take pride in here at Miller. And I think it's what we accomplished in the collaboration as well: We made a really clean, drinkable lager with a craft twist to it."
Seeking to marry what Lakefront does well with what High Life is, Walker and longtime Lakefront head brewer Luther Paul developed a lager brewed with a couple of malts from High Life's grain bill but also wheat to add mouthfeel. Sabro and the experimental HBC 586 hops were used in a generous dry-hopping to produce the "juicy" but enigmatic tropical character.
The Juicy Life was tested on Walker's 10-gallon pilot brewery (which one of her co-workers calls "the Lamborghini of homebrew systems") and, once it was dialed in, produced full-scale at Lakefront.
"When we first tasted it, almost every single person at that table said something different in the realm of tropical notes," Walker said, most notably mango, pineapple, apricot and orange.
It's a fun beer, and Walker hopes the High Life collabs will help people see less of a bright line between Miller and breweries like Lakefront.
"I tend to get a little bit frustrated, actually, when I hear things like 'craft beer,'" Walker said. "All beer is crafted; all beer is made in the same way. And through this collaboration, it was really nice to see that we're really not all that different from each other. All we want to do is make good beer and good beer makes people smile, which is really what we were looking for here."
The Juicy Life
Style: Dry-hopped American lager
Brewed by: Lakefront Brewery in collaboration with Miller Valley Brewery
What it's like: I'm thinking of the India pale lagers of (mostly) days gone by here, but that really overstates this beer's modest bitterness. The world could use more beers like this, mashing up IPA hop characteristics with clean lager profiles.
Where, how much: Lakefront is an easy find at grocery stores and bottle shops, and The Juicy Life slots into the same modest price point as Lakefront's regulars: $8-$10 per six pack of bottles.
Booze factor: The Juicy Life's 5.5% ABV is a step up from High Life's 4.6% but still pretty close to session territory.
Up close: Before you even pour The Juicy Life, strike the baseline of High Life from your head. This is a different beer, and you'll see that immediately. It pours a deep gold, with neither the pale straw of the Champagne of Beers nor its persistent, vigorous carbonation. Which is fine.
Take a sniff and you'll know you're in "craft" territory. That it's a bit of a jumble of tropical juiciness makes it no less pleasant; I detect mango and blood orange coming through the clearest, but not particularly so. That tropical fruit salad continues in the flavor, against a light, slightly biscuity malt character. All of these flavors have a relatively assertive but fleeting presence, which is exactly what you find in a High Life, and it's all in exquisite balance.
While a lot of these flavors and aromas are relatively common in IPAs these days, I get the feeling they could not come together in the way The Juicy Life does; ale yeast amplifies tropical notes with fruitiness of its own. In a lager, the bell just rings a little clearer, and that makes a huge difference in how enjoyable this beer is.
Bottom line: 4 stars (out of 5)