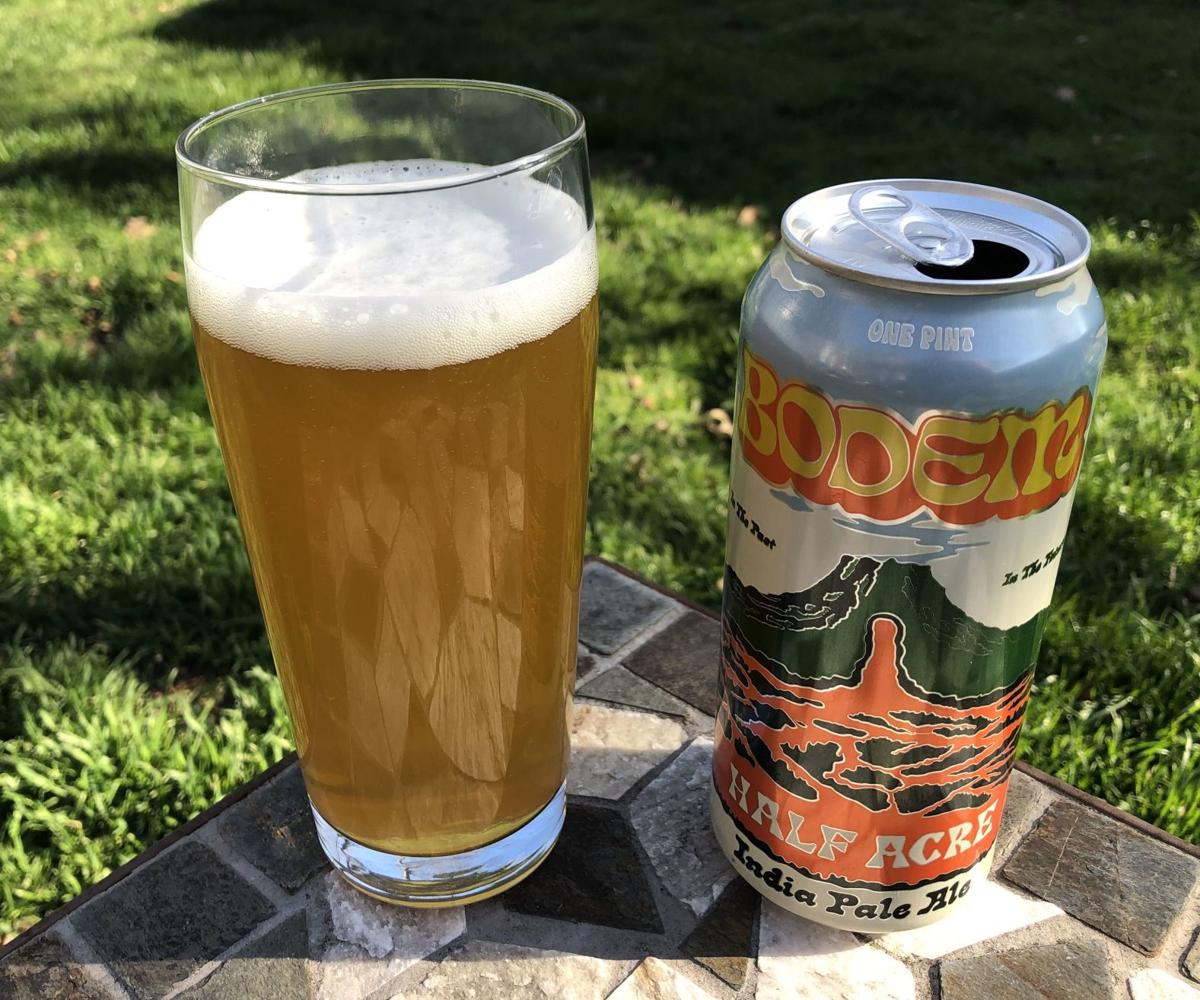 For all the Wisconsin beer I've been drinking during these unprecedented times (are we sick of that phrase yet?), there's one out-of-state beer that keeps making it into my fridge.
It's Bodem, an IPA from Half Acre Beer in Chicago.
Bodem was introduced to Wisconsin last summer, and I don't think I've ever seen my friends in the beer industry fall so hard so fast for a beer. They drink a lot of beer, obviously, so this was an informed buzz.
Bodem was such a hit that it was promoted last winter from Half Acre's typical vessel — 16-ounce cans — to 12-packs of 12-ounce cans. Around the same time, there was a "pick five desert island beers" meme going around Twitter, and Bodem showed up often among heady company like Sierra Nevada Pale Ale, Bell's Two Hearted, Pilsner Urquell and Saison Dupont.
What's all the fuss about?
Bodem — the name is Dutch for "soil" — aims to thread the needle between the style's archetypes from each coast: the dry, citrus-resin IPAs of the west and the lush, juicy hazies of the east.
It's a concept that I'm sure has been the aim of many IPA engineers in the past couple of years. But it's the execution that has made Bodem the go-to pick of my go-to style.
Half Acre Bodem
Brewed by: Half Acre Brewing, which has two highly recommended taprooms on Chicago's North Side, you know, for when this is all over.
Where, how much: For the timid, Madison's finer bottle shops sell four-packs of Bodem for $9-$10. For the all-in, the 12-packs are around $18-$20.
What it's like: There are some similarities between Bodem and a few newer IPAs, including Great Lakes IPA and 3 Sheeps' very new Pendulum, but saying Bodem tastes like them is like saying David Spade looks like me.
Booze factor: Bodem's 6.7% ABV is a little on the high side for the style and demands caution for how easy it drinks.
Up close: Bodem pours a deep gold that's hazy but not HAZY — certainly not its defining characteristic as with some of today's IPAs. Its aroma, though, is reminiscent of those haze-heavy peers: intense and lush, with soft, flowery citrus up front and grapefruit pith in the back owing to the hops in Bodem's Idaho 7, Mosaic Cryo (a purified form of hops) and Cashmere varieties.
The sip carries that enticing flavor profile forward, with a gentle malt sweetness and a bitterness that's muted for an IPA. But Bodem's real revelation in the mouth is its texture: soft and silky smooth, a big departure from Half Acre's decidedly dry M.O. that does poke through briefly in Bodem's finish.
Bottom line: 4½ stars (out of five)
Stay up-to-date on what's happening
Receive the latest in local entertainment news in your inbox weekly!