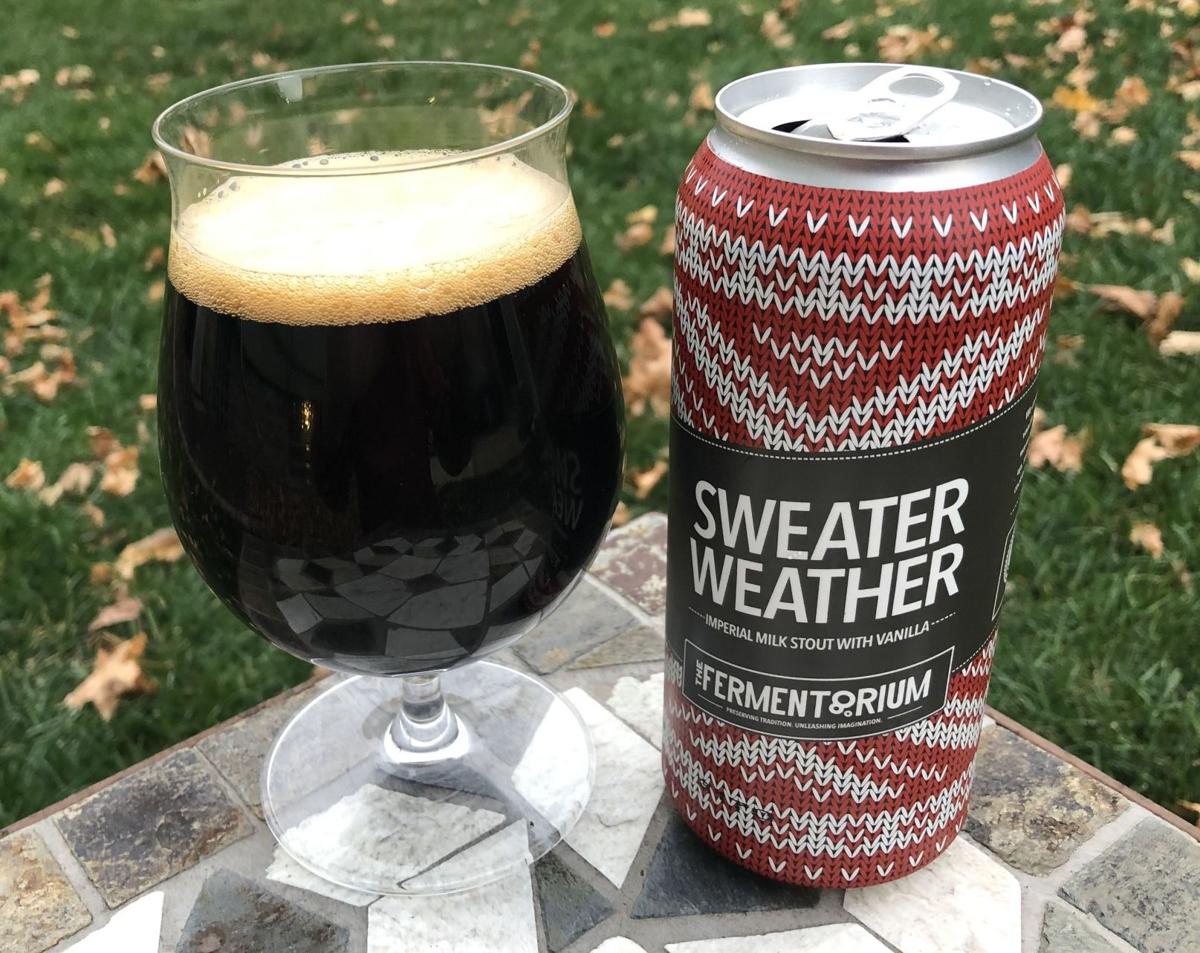 Black Friday is going to be a little different this year, obviously.
Breweries across Wisconsin are retooling or scrapping their … wait, what? You thought I was talking about shopping for, like, TVs and pajamas and Nerf guns? No!
For years, Black Friday has been craft beer's biggest release day, particularly here in the Midwest. Goose Island's seminal Bourbon County Brand Stout led the way, with its first day-after-Thanksgiving release day in 2011. Milwaukee's own Lakefront Brewery began its Black Friday releases in 2012, a tradition that would grow into arguably the most beloved annual release event in Wisconsin beer.
That party — for the most die-hard, beginning not long after the turkey feast and continuing overnight until the morning bottle release — will not happen this year. Black Friday 2020 is being sold in stores for the first time this year, with all 5,000 bottles as well as a handful of variants being sold through retailers around the Milwaukee area.
Lakefront is just one of many Wisconsin breweries that are adjusting to this COVID-19 year in the release of some of their most sought-after beers. The main goal: avoiding the crowds that have become part of the fabric of these events. Some brewers that have done Black Friday releases in previous years are skipping them entirely this year.
In La Crosse, 608 Brewing, which last year had a tap takeover of several barrel-aged beers, is selling tickets for its release of two boozy winter warmers, Jacob Marley and Yet to Come, and a handful of other beers.
In Waukesha, Raised Grain Brewing is releasing its Santa's Sack Christmas ale and a bourbon barrel-aged version of its Paradocs Red imperial IPA with a drive-thru outside the brewery.
In Madison, Young Blood Beer is taking preorders for four out-there beers including a wine barrel-aged Belgian golden strong ale, a pineapple upside down cake sour and a pastry stout using coconut, coffee, allspice and the Southeast Asian herb pandan.
And in Milwaukee, Third Space Brewing's Black Friday release is the first variant of a series of "Deconstructed Dessert" imperial stouts that will drop every two weeks through February, each of which isolates an ingredient in the mocha pie treat. If the spread-out releases weren't enough to diffuse crowds, the online-only sales and anytime pickup surely are.
While going to a brewery is part of the experience of big releases in years past, this year I'm more than happy to just pick up a special beer or two at my favorite bottle shop — which I was going to visit anyway.
And that's the route that The Fermentorium is going this year.
The nearly 5-year-old Cedarburg brewery, which has sold beer in Madison for a few years, is releasing its imperial vanilla milk stout Sweater Weather and three variants the day before Thanksgiving this year. But, of more interest to this column, The Fermentorium is also sending some cases of all four beers to bottle shops in the Madison and Milwaukee areas for release on Black Friday.
The variants — S'mores and Car Bomb, each deploying "natural flavor," and Ugly Sweater Weather with (deep breath) black tea, raisins, figs, black currants and spices — will come in a mixed four-pack with a can of the base Sweater Weather. Each variant has a different take on the base beer's awesome "knit" label.
If you're about to judge a brewery for making what appears to be a kinda fruitcake imperial stout, hold your fire for just a bit. The Fermentorium has made a name in Wisconsin beer by deftly playing both sides of the contemporary brewing landscape.
Sweater Weather — as a pretty sweet imperial stout — and the variants in particular are crowd-pleasers among the beer geek set. A nice set of hazy and juicy IPAs play here as well, including its flagship Juice Packets and the rotating-hop Music Maker series.
But it also kicks out a serious stable of well-executed traditional styles as well — hefeweizen, dunkel, Mexican lager, schwarzbier, brown ale — and those are just as well represented at the bottle shops I frequent as the hazies.
But c'mon, ahead of Black Friday, let's get dark and ward off the cold by slipping on that comfy sweater. For this review, Fermentorium furnished samples of the base Sweater Weather ahead of its release, but the variants hadn't been packaged yet, so you're on your own with those.
Sweater Weather
Style: Imperial milk stout with vanilla.
Brewed by: The Fermentorium, Cedarburg, which also has a tap room in Wauwatosa.
Where, how much: Fermentorium sales director Maggie Skinner said ordering was still underway as of this writing, but I'd expect Madison's better bottle shops, particularly those on the small side, to carry Sweater Weather. It might be worth calling ahead to avoid extra running around in these pandemic times. The base Sweater Weather should be around $14 for a four-pack of tallboy cans; the variant four-pack will be about $16.
What it's like: There are beer analogues here — though most these days have other stuff layered in — but I'm going with an Oreo. It's a liquid Oreo.
Booze factor: "Imperial" means a good time — in this case 8.4% ABV.
Up close: Sweater Weather pours as black as this Friday, with a thin and quickly dissipating head. A whiff gives you a noseful of sweet chocolate and vanilla — an ingredient that has always been in Sweater Weather but was added to the label this year. It's a delicious aroma along the lines of Count Chocula cereal or the aforementioned Oreos. That nose profiles sweeter than the flavor, though. All those flavor components — the chocolate, vanilla, and a creamy sweetness from the lactose — are there, especially in the front of the palate, but the chocolate eventually comes across a bit darker and roastier, providing enough balance to make it all work. Let it warm for at least a few minutes from fridge temperatures for full effect. Sweater Weather, like your favorite sweater, is full and soft (as a big milk stout should be), and a downright perfect beer for these dark pre-winter nights.
Bottom line: 4 stars (out of 5)