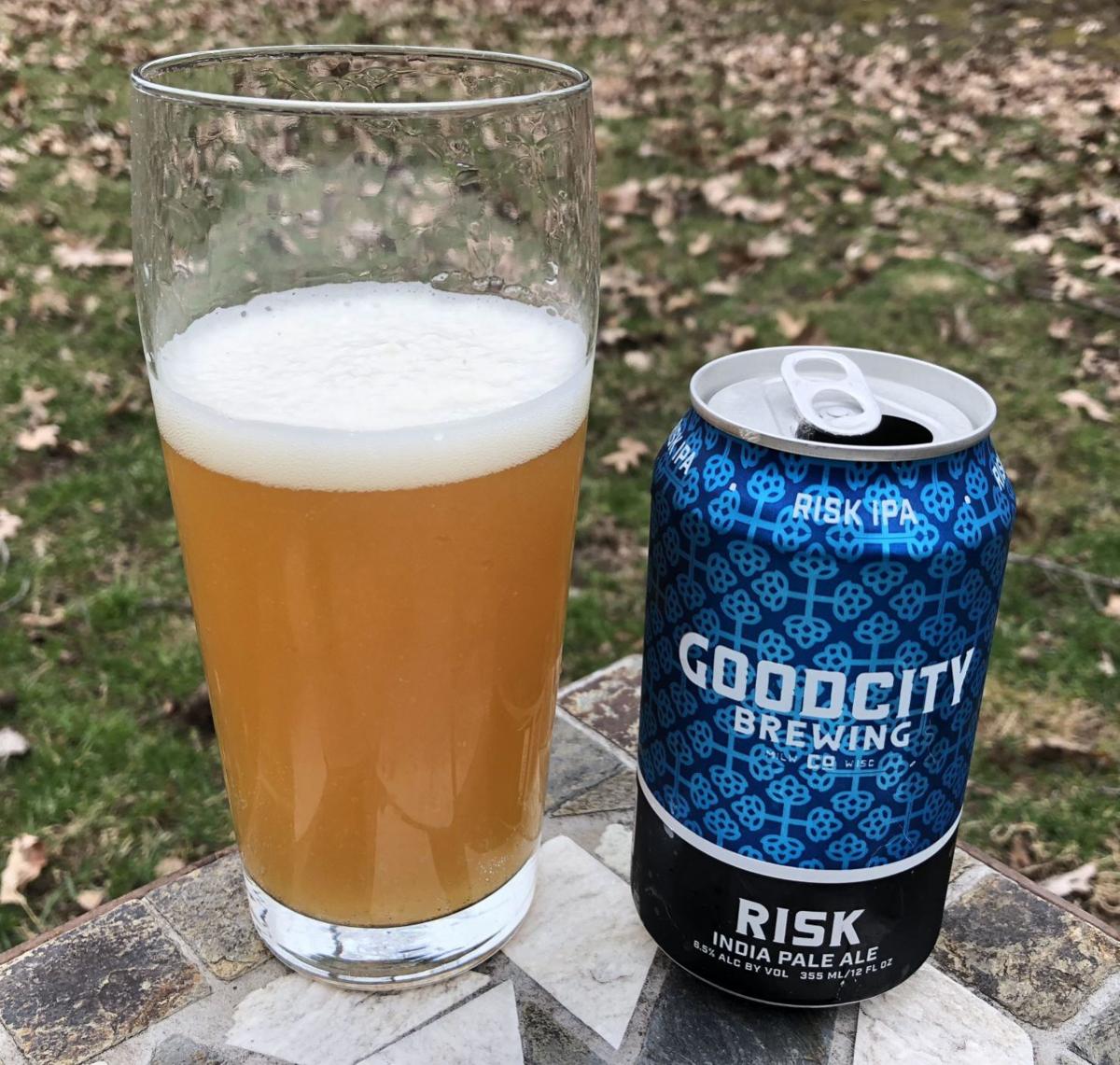 I was at the grocery store, staring into the beer cooler, trying to make a selection that satisfied my twin desires to extend the period before I need to return to the most public space we have left and to tell an interesting story about drinking beer under public health house arrest.
Most grocery stores are not great places to buy craft beer. Chains tend to centralize their buying, so you end up with the greatest hits, not the deep cuts that make today's beer drinking a seemingly never-ending exploration.
And so it was at this place. Some good Wisconsin beers — a few Ale Asylum, a few Capital, a few Lakefront, a Central Waters or two, Fantasy Factory, Happy Place, Warped Speed, lots of New Glarus. You know, the standards.
But my eye settled on one beer because of the name.
It — not Good City Brewing's IPA, but the concept in general — is something we're thinking about all the time right now. Standing in front of that grocery store cooler, I felt it even more acutely. I reached for the handle, grasped it, and pulled, my heart skipping a beat as it does at the strangest times these days.
Even before all of this, Good City's year-round IPA had a great name, an allusion to the founders' taking the plunge in a new endeavor together. "After four pilot batches of this recipe, we knew it was time to stop talking about opening a brewery and actually start taking a risk," the brewery's website says. It was one of Good City's original beers when it opened in 2016 in Milwaukee, along with its theme-mate Reward double IPA.
Good City has leaned into risk even since then, expanding first by purchasing a 53,000-square-foot industrial building redeveloped by the city of Milwaukee. The brewery is using it for offices and warehousing, as well as subdividing and leasing the extra space.
Then, early last year, Good City opened a taproom and smaller brewery in the literal shadow of Fiserv Forum. That location has done brisk business during games and shows at Fiserv Forum and also hosts events of its own in the beautiful wedding/banquet space on its second floor, with a spectacular view of the gleaming new arena.
Of course, risk is not all upside. That taproom's business has dried up entirely now, and it was the first in Milwaukee to close as basketball games, concerts and everything else were canceled. (Good City's original East Side brewery remained open for takeout beer and food as of this writing.)
It's an exaggerated story of the risk every entrepreneur or investor group takes when they start a brewery. The raw materials needed to make beer are pretty cheap, but the capital investment — the brewhouse, tanks and other equipment and plumbing tying it all together — is not. Those costs need to amortize over every six-pack or pint sold.
While last week I emphasized the plight of small breweries in this environment, the truth is all breweries are hurting and need whatever support we can offer them right now. The options abound: To-go beer from the source or taproom gift cards to be used later are best, but your dollars at the grocery store make a difference, too.
On to lighter, tastier topics.
Good City Risk
Brewed by: Good City Brewing, 2108 N. Farwell Ave., Milwaukee.
What it's like: When I think about the classic West Coast IPAs like this one, Stone usually comes to mind first, and Risk's light touch with the malt seems to jibe with my memory of Stone IPA.
Where, how much: Six-packs are around $10, but Risk is also available in Good City's variety 12-pack, along with Motto pale ale, Detail porter and Pils — all solid to excellent (and somewhat hop-forward) renditions of their styles.
Booze factor: Are we still worrying about this if we're not going anywhere? Well, OK, Risk has a 6.5% ABV.
Up close: Risk pours a deep, moderately hazy gold and wafts a gorgeous aroma that's classic West Coast IPA: pine needles and citrus leaning toward orange pith. The Simcoe and Centennial hops paint those notes in the flavor as well, but they're accents to Risk's two most dominant attributes. This is a throwback IPA that is not shy about being bitter and sharply dry — the latter a characteristic of many Good City beers. The combination is a lip-smacker that will have hopheads reaching for another.
Bottom line: 4 stars (out of five)