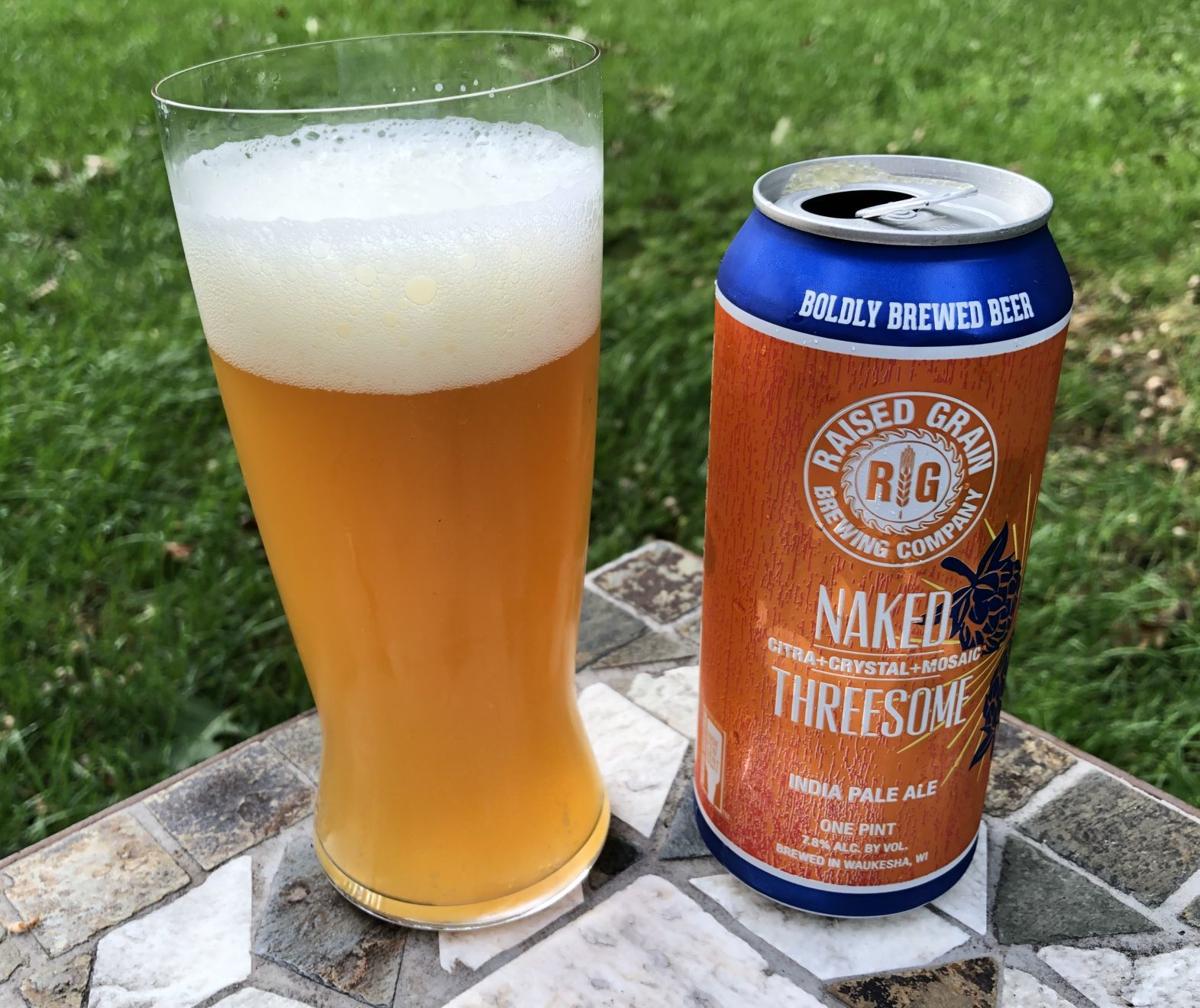 Beer has a way of bringing people together. Countless friendships have been forged in this kinship, this breaking of liquid bread — not to mention quite a few breweries.
One is Waukesha's Raised Grain Brewing, which marked its fourth trip around the sun last week.
Raised Grain's story is that of two doctors, Scott Kelley and Jimmy Gosset, who kindled a friendship over their shared passion for homebrewing and beer appreciation.
They began homebrewing together and eventually met the right people, including Nick Reistad, a former pro cyclist who was looking to shift his career into beer and happened to have a business plan waiting for the right brewer.
A sip of the doctors' big, malty red IPA sealed the deal, and a brewery was built in a nondescript Waukesha strip mall. Within a year that first beer, now known as Paradocs Red, took home the country's highest beer honor — a gold medal at the Great American Beer Festival.
A big new brewery followed in early 2018, and this year Raised Grain is on track to produce close to 5,000 barrels, Reistad said, more than double last year's output. That's still less than half the new brewery's existing capacity of 11,000 barrels, and there's room to expand further as needed.
In spring 2018 Madison became Raised Grain's first — and so far only — market outside of southeastern Wisconsin. Raised Grain's beer proliferated here this summer after the brewery ended its self-distribution in Madison and linked up with Frank Beer Distributors.
"Madison is near and dear to us," said Reistad, who leads sales and marketing. "All four owners are (UW-) Madison grads, so we're excited to have our beers in our college town."
Not to beat a horse that the GABF medal already killed, but Raised Grain's beer is excellent. Paradocs Red is a singular red imperial IPA, bursting with piney-citrusy hops that play perfectly off the robust caramel malt. Black Walnut Imperial Stout is my favorite Raised Grain beer, a Belgian twist on a great style that's well executed here in all its soft, chewy, chocolatey goodness. On the seasonal side, the new Doktoberfest brings just about everything I want in a beer this time of year.
You have free articles remaining.
Raised Grain's bestseller in Madison, though, is Naked Threesome IPA, which … hey, quiet in the back! OK, yes, the name. It's obviously a reference to its three hops — Citra, Crystal and Mosaic — and … well, what it fancies a relatively light malt base, I guess? Get your mind out of the gutter, people. Sheesh.
OK, anyway, let's have a Naked Threesome together.
Naked Threesome
How much: Raised Grain packages its beer in four-packs of tallboy cans. There are two price tiers, and this beer is in the higher one, around $11-$12.
What it's like: Naked Threesome is not quite as hazy, and is quite a bit bigger, but its full, juicy profile reminds me of The Brewing Projekt's original Dare Mighty Things.
Booze factor: A thread running through Raised Grain year-round beers is that "imperial" tag. Paradocs weighs in at 8.6% ABV, and Black Walnut at 9.4%. Naked Threesome isn't labeled as imperial, but its 7.8% steps into what is generally considered imperial territory.
Up close: Naked Threesome pours a hazy, pale gold with profound aromas of sweet, tropical citrus — mango, mandarin orange and a little grapefruit for good measure. The flavor mostly follows that bright, juicy profile, with not very much malt or grain flavor but, in an interesting flourish of brewing wizardry, quite a bit of sweetness. Naked Threesome drinks full, with light carbonation and a big body.
I like Paradocs Red quite a bit and, perhaps writing off Naked Threesome due to its uncharacteristically sophomoric name, initially scoffed at it becoming Raised Grain's bestseller. People are missing out on a great big IPA for a silly sex joke, I thought, dumbly. But Naked Threesome is more than just a winking name. It's a heck of a big IPA — and, with Paradocs, makes a great one-two punch at the top of Raised Grain's impressive portfolio.
Bottom line: Four stars (out of five)
[Editor's note: This story has been updated to correct the spelling of Reistad.]