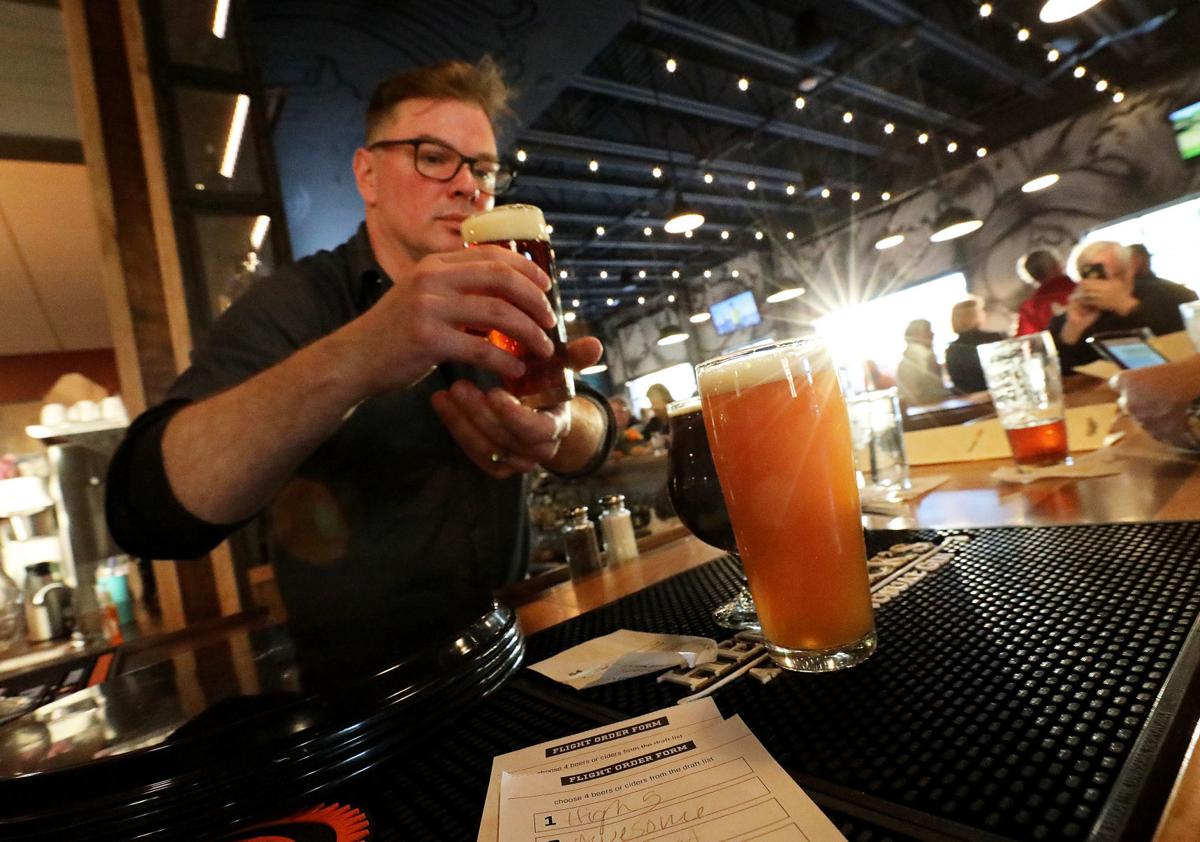 SUN PRAIRIE — Martin McNally had a loan approval in hand for his Right Bauer Brewing when he found a century-old building for sale in downtown Sun Prairie that was perfect for his brewpub.
But the bank wouldn't endorse the amended business plan, believing that renting on Madison's East Side was preferable — plus, the lender noted, another brewpub, Full Mile Beer Co., was planning to open just a block and a half away.
What that bank saw as a liability for Right Bauer (McNally ended up going with another lender), has proven to be a big asset for just about everyone: Right Bauer, Full Mile and neighboring businesses, residents of Sun Prairie and even Madisonians.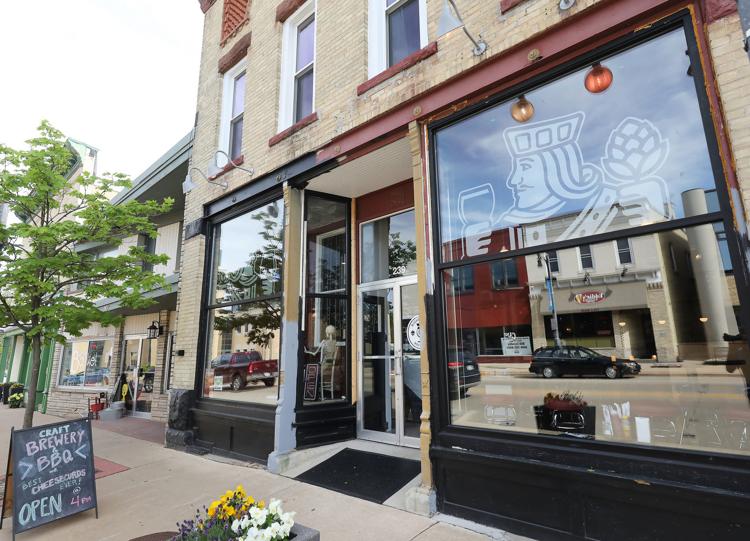 The two breweries, each now in their second year, have put the 'burb on the map as a Madison beer destination. Not just because it has two brewpubs, but because it has two really good brewpubs — not to mention some other very solid purveyors of food and drink.
"It seems like there's a Sun Prairie scene emerging," said C.J. Hall, who owns Full Mile along with Nate Kinderman. People today seem more willing to make the short drive from Madison than even just a few years ago when they were scouting locations.
"It was almost like going to the moon," Hall said. "Some people still think like that. I don't think it'll be too long before people realize that it's not a trip to the moon."
No, downtown Sun Prairie is just 11 miles from Capitol Square (that's 238,900 less than to the moon), a mere 26-minute drive. And even in a cold winter, it's an easy walk between the much bigger and shinier Full Mile and the more casual, neighborhood-feeling Right Bauer.
Staff at both brewpubs see plenty of patrons coming from or going to the other place.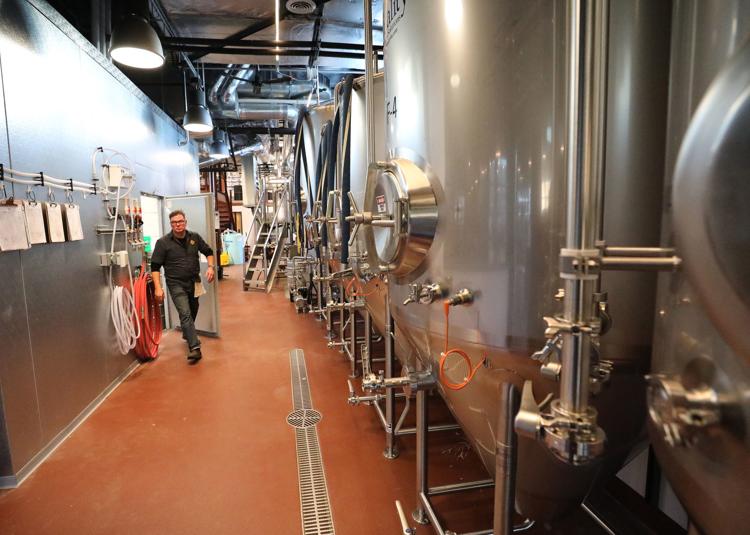 "It worked out well because we're two breweries, but we're very different. … It gives people a variety," McNally said. "I see (Full Mile) more as an ally and an asset to downtown than as a competitor."
Let's take a look at each spot for would-be beer travelers.
Full Mile Beer Co.
The space: Located in the lower level of a new building just off Main Street (The Loft at 132, an event space, occupies the second floor), Full Mile feels exactly how an elevated, contemporary brewery-restaurant should. Everything feels high end but not remotely stuffy.
The aesthetic is cool and lively, with lots of woodwork, antique bronze finishes. Some of the exposed-brick walls are covered by striking murals; there's a bookshelf in the dining room. The fireplace is a nice, cozy touch this time of year.
The men's restroom (I didn't visit the women's, sorry) is fantastic, with more lovely woodwork and a mesmerizing pop-art collage featuring magazine ads and clippings spanning decades. I must have been washing my hands for five minutes taking it all in.
The food: Full Mile has a full menu with sandwiches, entrees and wood-fired pizzas. While I didn't nosh at either of my SP stops, State Journal dining critic Samara Kalk Derby gave it high marks in her review last March.
The brewery: Full Mile head brewer Skyler Kottwitz, an alumnus of New Glarus Brewing and Octopi Brewing, does his work on a 10-barrel system. That's pretty big for a brewpub of this size, though batches are sometimes split to produce a base beer and a variant (say, with a late fruit or coffee addition). Full Mile finished 2019 with 63 batches producing 547 barrels — exceeding Hall and Kinderman's first-year projections.
The beer: In short, it's very good. Full Mile fields a mix of classic and modern styles with mostly modest ABVs that will suit nearly every taste as well as complement the broad food menu. So, plenty of lagers, and only a couple of IPAs among the 12 or so house taps. The goal? "Nailing some of those sometimes hard-to-nail styles," Hall noted, like helles or Vienna lager. "Making them approachable. But we're also beer geeks too, so we wanted to be out there a little bit, too."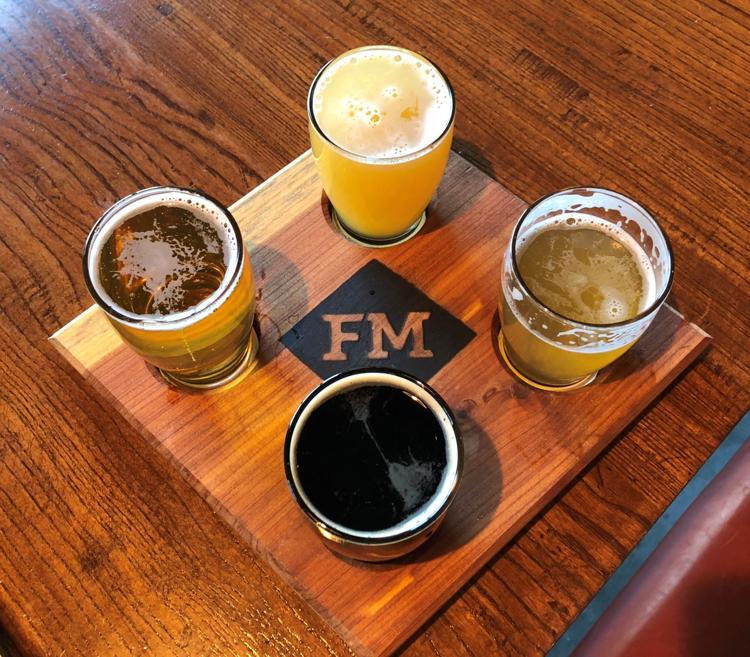 My flight: I kicked off with Cromulent, a light and drinkable, slightly grainy cream ale at 4.7% ABV that should be a go-to for more casual beer drinkers. It's also a versatile base for many variants including Lazy Bones, in which lightly crushed whole coffee beans are steeped in the finishing tank, which Hall said is Full Mile's most-talked about beer.
Next was my favorite Full Mile beer, Countermoves zwickel pils. The Dane County-grown Sterling hops from Wisconsin Hop Exchange come through with wonderful herbal-spicy character. It's a great drinker at 5.2% and the standard-bearer for Full Mile's solid lagers.
Earth & Engine is a fine 5.5% oatmeal stout: rich, smooth and chocolatey-roasty, with a distinctive herbal, almost minty, note.
Full Mile's almost-always-on IPA is the hazy, 6.2% Green Wire, with bright, tropical aroma, big citrus and tropical fruit flavor and the nice, dank undernote common in latter-day hops like its Mosaic, Idaho 7 and Ekuanot. It's a worthy bestseller.
You have free articles remaining.
Right Bauer Brewing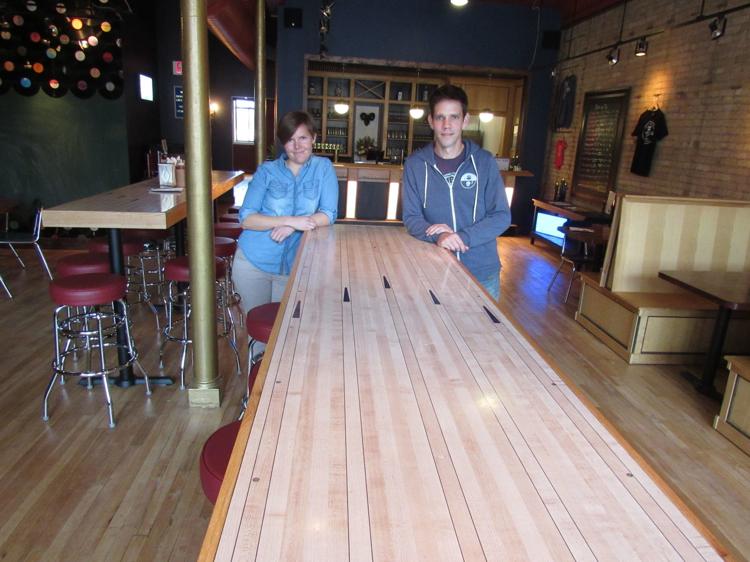 The space: The building McNally and his wife and partner, Erica Beckman, fell in love with was built as a hardware store in 1897. It operated as a grocery store for 40 years before most recently housing a Greek restaurant. With a red tin ceiling and rustic exposed brick walls, it's a lovely space for a taproom.
The brewery's name is an euchre reference, but its theme goes well beyond the Midwestern card game (Beckman is a big fan). There's a nice stock of board and card games on offer, and McNally said Saturday nights have developed a kind of neighborhood game-room feel.
Between Right Bauer's decor, counter service and lower noise level, it's a more casual and chill vibe than will be found at Full Mile. And one big choice reinforces that experience: There are no TVs at Right Bauer.
"I think people want to talk to each other and have meaningful conversations," McNally said. "Playing a game, even if you're not having a conversation, you're interacting with each other."
The food: The small menu is simple: Barbecue and apps, nearly all of which earned kudos from Kalk Derby in her review last May. And the cheese curds — lightly beer-battered Muenster curds from Silver-Lewis Cheese Co-op in Monticello — are lionized by some fans as the best in the Madison area. "We're happy to be in that conversation," McNally said. "People do come here specifically for the cheese curds."
The brewery: McNally, Right Bauer's brewer, brews about once a week on the small, three-barrel brewing system — enough for about 9 or 10 house taps on at a time and about 150 barrels over the course of 2019. Currently the "hot side" of the brewing occurs in the kitchen, but McNally is working on moving the entire brewing operation to the basement, where the fermenting tanks currently reside. That would allow more frequent brews, he said, perhaps up to 12 draft lines for the pub, as well as kegs for area restaurants and bars.
The beer: This is McNally's first pro brewing gig, and Right Bauer's beer reflects his eclectic, exploratory approach honed as a longtime homebrewer. He rarely brews the same beer twice, but more than a year in, he's recognized a few crowd favorites that come back often, though he often tweaks the recipe with different yeast or hops. The latter is the case with Right Bauer's bestseller, a hazy IPA that is constantly evolving but is always known as One Eyed Jack. What McNally calls Right Bauer's most-talked about beer, though, is Peanuckle Porter, made with peanut butter. It's by far his most requested beer, and that recipe has stayed constant through its popular run.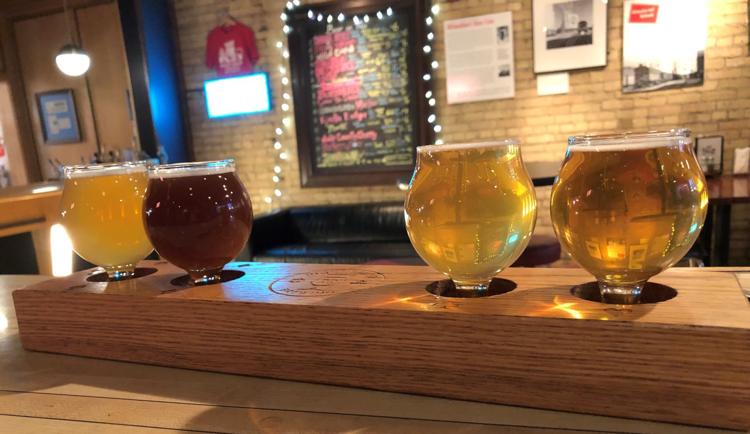 My flight: Right Bauer's flight tray comes with each beer matched to one of the four card suits. One Eyed Jack was the spade of my flight, but it should have been the diamond because it is a gem. The 6.4% ABV iteration I devoured in November was a complex, delightful enigma. Some flavors were easy to place: lush grass, lemon. There was an assertive resin note, but it was almost spicy. (What???) Around this corner was a woody character, and over there … coriander? It's hard to call any IPA these days unique, but this is close, and I want more.
The rest of my flight was more pedestrian but interesting in places. Table Talk, a neutral, dare I say bland 4.6% blonde ale, was not one of those places. On the flip side was Spicy Englishman, a 5.8% brown ale dominated by its vanilla and cinnamon additions. Those elements play well together for a winter/holiday season beer, but I'd like it a bit more with more expression from the base beer. A big 9.2% Belgian tripel, Screw the Dealer, was a bubblegum bomb, with a sweet, grainy aroma and a somewhat muddled flavor with tons of esters and an assertive alcohol presence.
Local beer, at last
The beer boom took a while to reach Sun Prairie, but its residents have embraced its two hometown breweries.
Before Right Bauer Brewing and Full Mile Beer Co. opened in late 2018, it was by far the biggest Madison suburb without a brewery.
"Somebody once told me that they used to drive in to Madison a lot more often," said McNally, Right Bauer's brewer and co-owner. "So retaining the people who live here is definitely a thing."
Kinderman, an owner of Full Mile, said being in Sun Prairie's historic downtown, rather than the newer development at its edges, gives the brewery pair more of a community feel.
"People can wrap their arms around having their own brewery," he said. "We get a lot of 'Thank yous' for bringing this to Sun Prairie.'"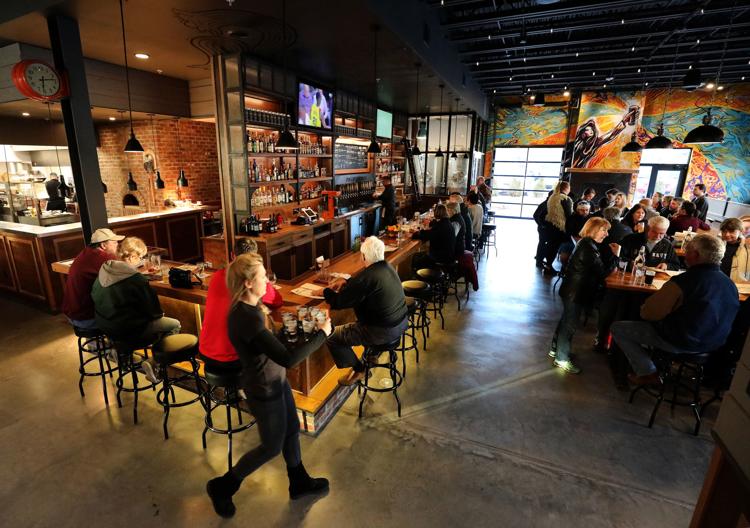 Beyond breweries
It's no Capitol Square, but downtown Sun Prairie has grown an impressive and tight cluster of dining and drinking establishments.
In addition to Full Mile Beer Co. and Right Bauer Brewing, there's longtime beer destination Eddie's Alehouse and Eatery and the newer Cannery Wine Bar and Tasting Room. Salvatore's Tomato Pies and Market Street Diner and Bakery anchor the food side of things.
"The businesses around here play off each other. They all just work together so well," McNally said. "It's a great little downtown."
[Editor's note: This story has been updated to correct the number of barrels brewed at Full Mile Beer Co. and the amount of money spent on the space.]