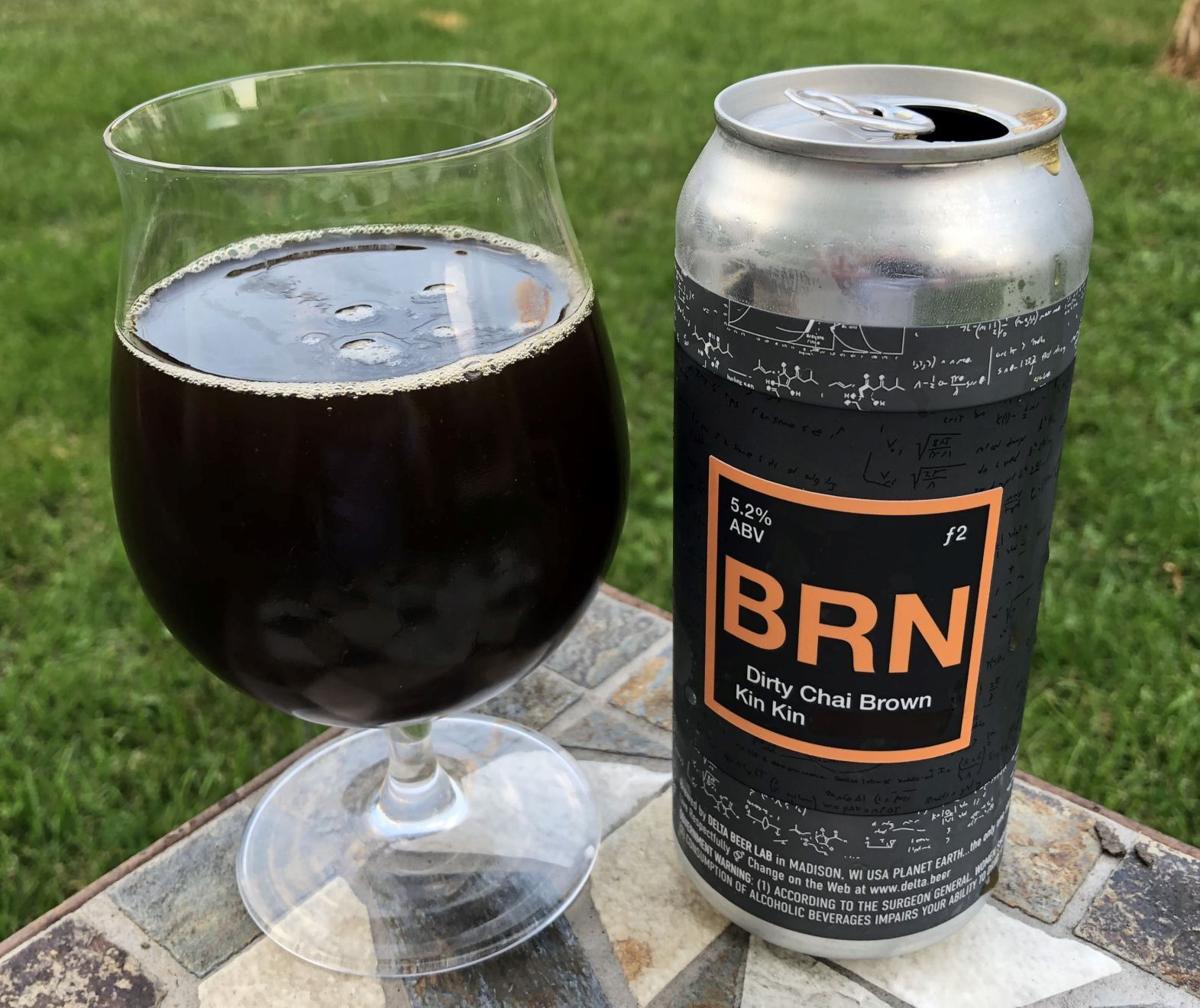 Making beer that benefits social causes has become fashionable in 2020.
More than 1,100 brewers across the country and 23 in Wisconsin have joined with Weathered Souls Brewery in San Antonio to make their version of a Black Is Beautiful beer intended to raise awareness and funds for racial justice efforts. Earlier this year more than 800 breweries, including 14 in Wisconsin, made an All Together IPA, a collaboration beer led by Brooklyn's Other Half to benefit workers in the hospitality industry affected by the pandemic.
These beers are one-offs by design, and while I'm sure most of the breweries joining these efforts did so for the right reasons, there has been criticism that some of these brewers may be merely going through the motion of empty gestures and performative activism.
One Black Is Beautiful brewer that is most definitely walking the walk of social activism is Madison's Delta Beer Lab.
The name of the brewery, opened in February 2019 by Tim "Pio" Piotrowski, is a play on effecting change; delta is the symbol for change in math and science. So that's a mission statement.
But in practice, it means inclusiveness for people of all genders, races and sexual orientation — a challenge for the broader beer community.
It means dedicating a nonprofit each month to receive all tips from the taproom. The staff do not rely on tips because they're paid living wages and benefits, though the nonprofit program was suspended so tips could support the staff during the pandemic's worst stretch from April through June.
The "tip" stream raised nearly $2,400 for Freedom Inc. in July and August, and Delta's Black Is Beautiful raised another $3,700 for the community group after the beer's release in July. The September cause is the Fair Maps Coalition, which is dedicated to ending hyper-partisan political district gerrymandering in Wisconsin.
It means the brewery donates 1% of revenue — notably, not profits — to environmental groups under the 1% for the Planet program.
It means encouraging voting and other civic engagement through the brewery's social media channels and at the taproom.
It means supporting other small, local businesses and nonprofits through events and promotions at the taproom.
The ethos of making the community better pervades just about everything Delta Beer Lab does.
Does all of that make a beer review kind of beside the point? Yes, but no. I mean, it certainly helps if the beer you're drinking while registering to vote or supporting justice and equity is a step up from your cousin's homebrew.
BRN.02
Style: "Dirty chai brown ale" with coffee and chai spices.
Brewed by: Delta Beer Lab, 167 E. Badger Road, Madison.
What it's like: Maybe I still have pumpkin pie spices on my brain, but this drinks a bit like a cross between its base beer — BRN.01, the coffee brown ale that is Delta's most-checked-in offering on Untappd — and a spice-forward pumpkin beer.
Where, how much: The four-packs of 16-ounce cans are available in bottle shops across town, but if you can stop by the South Side taproom to pick it up, do that. Most four-packs are $12 at the brewery, but BRN.02 fetches $15.
Booze factor: Brown ales are low on this spectrum, and BRN.02 checks in at 5.2% ABV.
Up close: BRN.02 pours a lovely chestnut brn — er, brown — with a warm, sweet aroma of those chai spices (cardamom, cinnamon, clove, ginger, honey, vanilla and black pepper) foremost.
A sip starts with balance, with coffee (roasted by neighboring Kin Kin), chai and malt all mingling together more or less indistinguishably. The word that keeps coming to mind about these spices is warm, and after a couple of sips that temperature heats up a little past that, maybe into hot territory. The chai aspect definitely overtakes the beer (and coffee character), which will be polarizing.
BRN.02 has a medium to light body and comfortable mouthfeel, but all of the flavor, particularly from those cozy spices, transform this brown ale from an easy-drinking pub snack to a sipper. There's a lot going on, but the hints of nutty, toasted caramel malt are enough to make me want to try a BRN.00 brown ale without the coffee or chai dressing.
Bottom line: 3½ stars (out of five)
Stay up-to-date on what's happening
Receive the latest in local entertainment news in your inbox weekly!