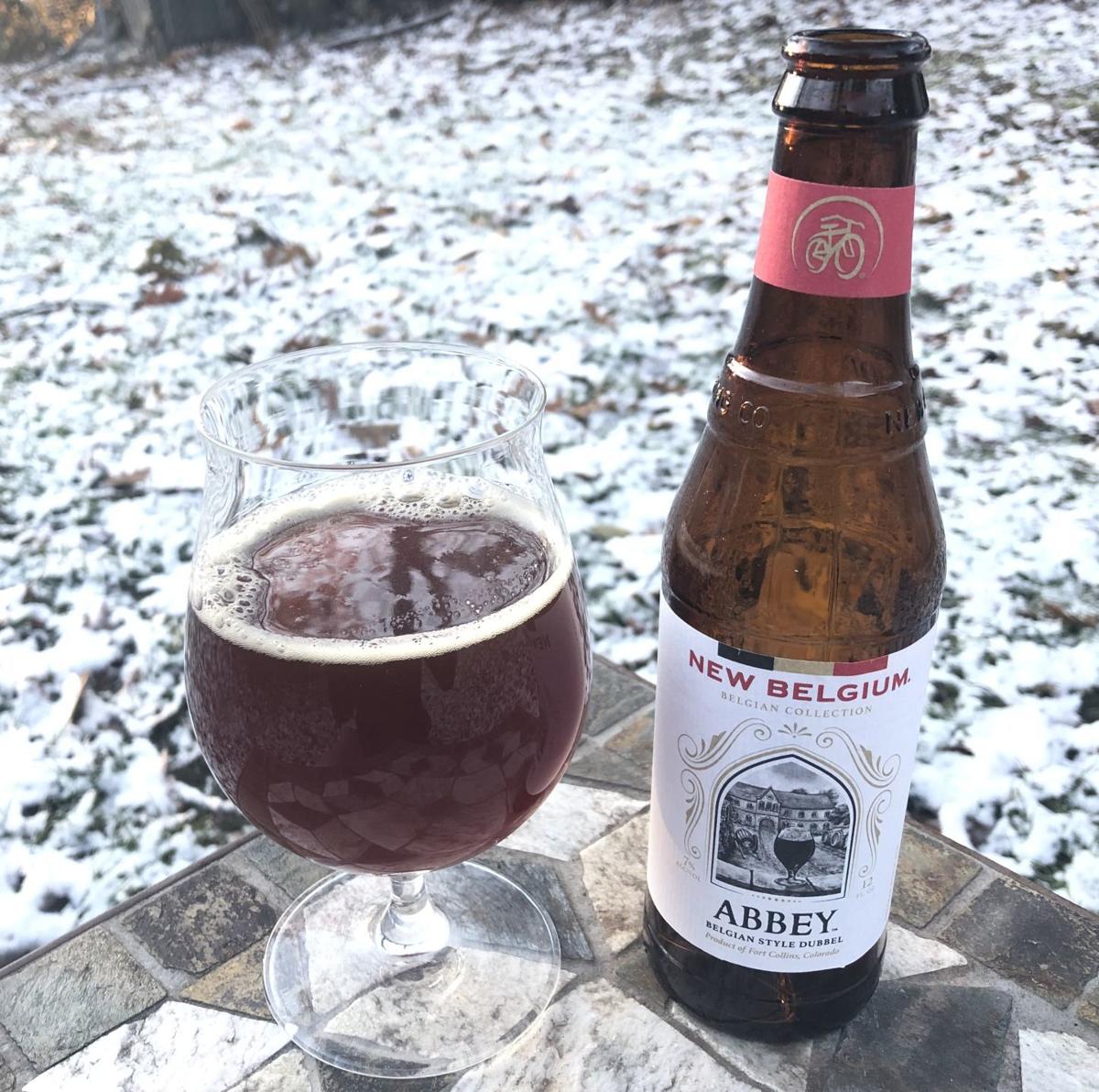 Well, here we are again, trying to parse the meaning of a big sale in the beer industry.
Again, it's the purchase of a craft brewer, this time Colorado's venerable New Belgium Brewing, by a multinational big brewer, this time (deep breath) Lion Little World Beverages, a division of Australian brewer Lion, which is itself owned by Japanese beverage conglomerate Kirin.
With the sale — which needs to be approved by New Belgium's ownership, a development expected sometime before the end of the year — New Belgium would join a long list of the biggest American craft brewers who lost the Brewers Association's mantle of "craft" by selling to a megabrewer. New Belgium is currently No. 4 on that trade organization's list, a document that has less significance every year as breweries leave it via sale.
This includes so many of the national players in what most people think of as craft beer — Goose Island (Anheuser-Busch InBev), Lagunitas (Heineken), Founders (Mahou San Miguel), Ballast Point (Constellation Brands), Leinenkugel's (Molson Coors). — that it's probably easier to name those that remain independent: Sierra Nevada, Boston Beer/Dogfish Head, Bell's, Stone, Deschutes.
When a brewery you respect — and it's very easy to have immense respect for New Belgium — gets a new owner, it can be a gut-punch. After the news broke Nov. 20, I saw a lot of comments to the effect of "another one bites the dust" on social media.
For a lot of craft devotees, that's been the mantra after brewery sales, especially to a multinational nesting doll of an owner like Kirin: Sayonara, you're dead to me.
But there is precedent for an international corporate owner being a good craft beer citizen in the U.S. Belgian brewer Duvel Moortgat was a founder in New York's Ommegang in 1997 and has since acquired Kansas City's Boulevard (2014) and California's Firestone Walker (2015). These brewers have flourished, continuing the high quality and innovation that made them attractive acquisitions.
It remains to be seen what Kirin/Lion has planned for New Belgium, but statements by both companies pointed to New Belgium being the "anchor" of a "U.S. craft beer platform" and a steady-as-she-goes approach to employment levels.
Another wrinkle in the New Belgium deal is that its founders and initial investors aren't walking away with the sole benefit. The company, founded in 1991, launched an employee stock ownership plan in 2000, and it became 100% employee-owned in 2013.
Co-founder Kim Jordan said in a letter to the public that the ESOP would distribute $190 million to employee owners over the life of the plan, including the sale, and more than 300 employees will net at least $100,000 in retirement money from the sale, if approved. Sources at a company meeting on the sale told Good Beer Hunting those figures will be $500,000 to $1 million for some senior employees.
That's a hefty payout for the people who built the brewery into what it is today, and after the news broke, Beer Twitter was filled with congratulations to employee owners, as well as support and well wishes.
New Belgium is so respected in the beer community in part because its relationship with its employees has always been special. I remember listening incredulously as a New Belgium sales rep described his recently completed week-long tour of Belgium on the company's dime, a rite of passage for fifth-year employees that endures today. The purpose is simple: a beer pilgrimage to the roots of the company, an immersion in the culture that so heavily informed the culture of the company and its focus on quality, tradition and sustainability — especially when it comes to bicycling.
But a company that treats its employees well also has to make great beer, and New Belgium has for decades.
What New Belgium has always done well, and continues to do really well, is right there in its name. One of its traditional interpretations of Belgian styles gave it its workhorse, Fat Tire Amber Ale, which is in the same class as Samuel Adams Boston Lager as a true national flagship whose image in 2019 is less interesting than it its actual flavor and aroma are.
Recently New Belgium recommitted to its roots with elegant and distinct new packaging for its excellent line of truly Belgian beers, including 1554 dark ale, Trippel and Abbey dubbel.
And New Belgium's traditional sour program is immense and productive, its foeder farm kicking out regular releases like La Folie and Le Terroir among many smaller-batch beers that don't tend to make their way this far east.
I haven't bought much New Belgium lately, though, since roughly it broke off its hoppy beers under separate "Voodoo Ranger" branding in 2017. (I think the park ranger skeleton mascot is a really weird way to sell beer; my 9-year-old, who does not buy much beer, thinks it's really cool.) Most of these are fine beers, but I don't need a lot of fine-to-good IPAs from Colorado these days.
And New Belgium has had some enormous misses in its portfolio in recent years, most of them chasing the fruited-everything trend of a few years ago.
Luckily, those dark times for its portfolio seem to have passed. So as we consider New Belgium's future, let's dip into a beer from its present that evokes its past.
Abbey
Brewed by: New Belgium Brewing, which has — and will continue to have, according to its new owner — headquarters in Fort Collins, Colorado, as well as a brewery in Asheville, North Carolina.
What it's like: There's heady company in Belgium's family of styles. The list of the world's best dubbels features names like Westmalle (Trappist Dubbel), Rochefort (6) and Chimay (Red). The best iteration around Madison is over at Vintage Brewing, though at 9.2% ABV its Dedication is quite a bit bigger than New Belgium's (and most other dubbels).
Where, how much: Six-packs of New Belgium's Belgian Collection, of which Abbey is a part, run around $9.
Booze factor: Many Belgian styles go big, and dubbel is one; Abbey packs a 7% ABV punch.
Up close: Abbey's turbid, chestnut brown pour isn't a whole lot to look at, but hold it up to the light for a brilliant garnet flash. Hold it up to your nose and take in a classic Belgian delight: banana, clove and dark fruit (is that prune?), with even a touch of cavendish. Spend some time enjoying that aroma to let the beer warm from fridge temperature before your first sip. You'll find a lot of the notes from the aroma, with a caramel malt character binding it all together. All that sounds sweet, but it's really not, and it finishes dry, with a touch of slightly peppery bitterness. If you haven't had a good Belgian in a while, this stateside version can rectify that.
Bottom line: 4 stars (out of five)