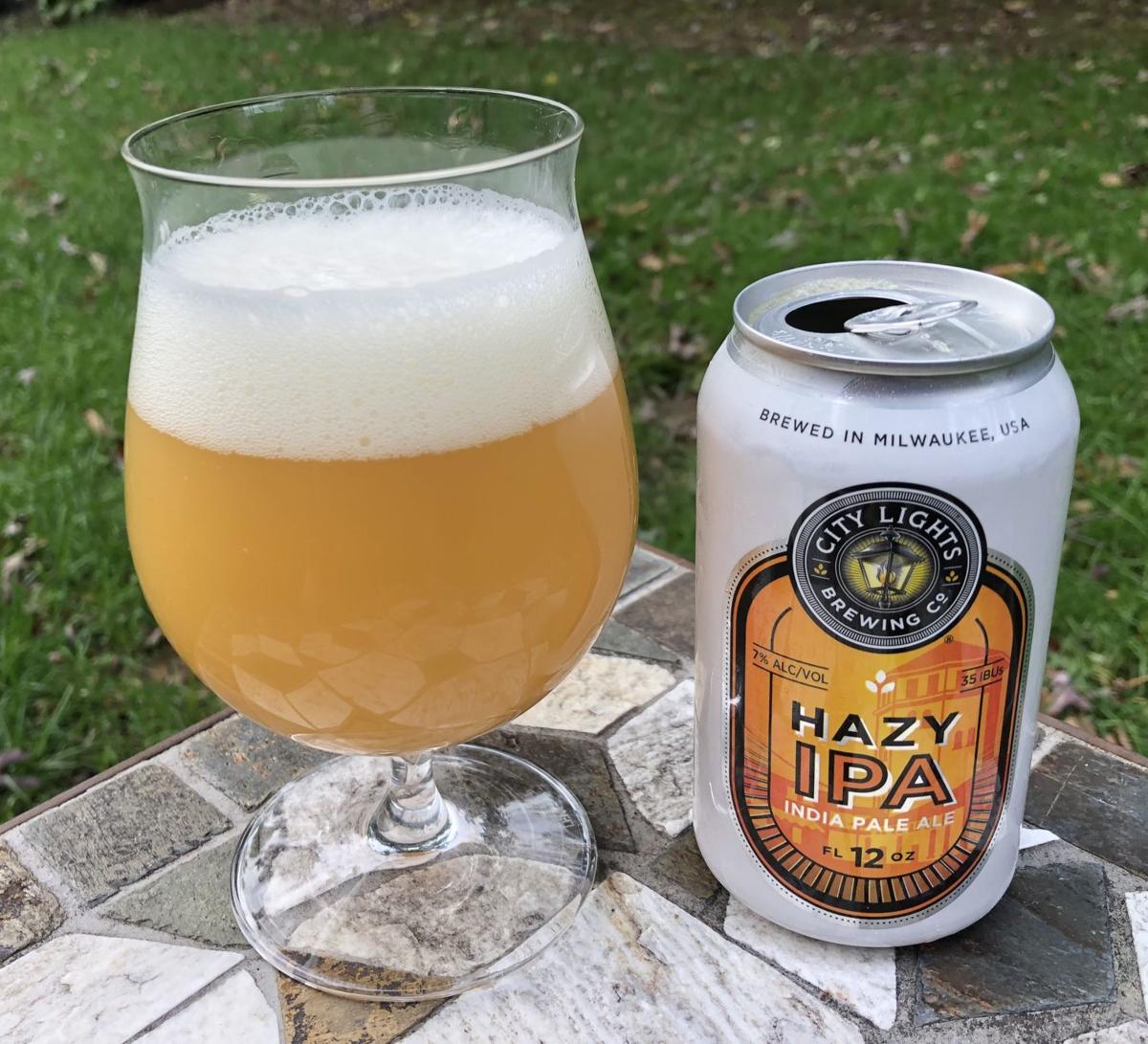 The most impressive medal bestowed upon a Wisconsin beer earlier this month at the Great American Beer Festival in Denver was also the last.
In fact it was the penultimate award announced in the entire event, following 106 other styles, nearly all with three medalists each. The hazy/juicy IPA category, with a competition-leading 348 entries, was saved for last — a nod to its prestige.
By then, City Lights Brewing brewmaster Jimmy Gohsman had pretty much accepted that his name wouldn't be called. City Lights' entry in the style, called simply Hazy IPA, was one of a handful of Gohsman's beers entered in the contest, which is the industry's most legitimate claim to beer greatness.
"We had a sliver of hope, but after the bronze is called, odds are really not in our favor," Gohsman said. "And then they said, 'Hazy IPA,' and then my heart (leapt). I was hoping nobody else named their hazy IPA 'Hazy IPA,' and then they said 'City Lights.' And, uh, I kind of freaked out a little bit. It felt awesome."
It was a silver medal, not quite gold but a remarkable finish ahead of 346 other beers in the hottest style in craft beer.
The award paid immediate dividends for City Lights. The next Monday, Gohsman said, City Lights closed two big deals: a new distributor in the Twin Cities and breaking into a major liquor store chain in Chicagoland. These are not the kind of deals that are done in a day, but Gohsman described the medal as "an extra shot of insurance for them to finally pull the trigger."
Hazy IPA has been a bulwark lately for the 3-year-old brewery, a No. 2 to its excellent Coconut Porter despite a wider distribution footprint for the latter. But Hazy IPA has been gaining, and Gohsman believes it will pass its dark labelmate as City Lights' bestseller by the end of the year.
While I've enjoyed Coconut Porter and a few other City Lights beers, they've been far from mainstays in my fridge. The thread the brewery sews into its core beers is balance, and while that sounds appealing, I've found many of City Lights' beers to be rather one-note, maybe a little boring. In this regard I suspect I'm not alone among the geekier of beer geeks, but if they revisit Hazy IPA as I did in the wake of the medal, I think they'll be pleasantly surprised to find a rich and flavorful but still nicely balanced beer.
You have free articles remaining.
Hazy IPA debuted as a pilot brew in August 2018 and quickly rose through the ranks of City Lights' portfolio. Gohsman said he's made numerous tweaks to the beer, one at a time, to dial it in and fine-tune it: choosing a new yeast for increased haze; adjusting the hop additions, both in the kettle and in the double dry-hopping; adjusting the fermentation process, especially in its late stages. He figures Hazy IPA has been truly the same beer for about the last six to seven months.
"We just wanted to make a beer that was enjoyable on all levels, from aroma to mouthfeel, to (carbonation) levels and of course the huge, smooth flavor," Gohsman said.
Hazy IPA
Brewed by: City Lights Brewing, which has a beautiful taproom in a nearly 120-year-old Milwaukee Gas Light Co. building in Milwaukee's Menomonee Valley.
What it's like: City Lights' flavorful but drinkable approach to the style reminds me of the country's most successful hazy IPA so far: Sierra Nevada's Hazy Little Thing.
How much: City Lights' beer is on the low end of the craft price scale, often around $8, and I got my six-pack of Hazy IPA at no premium over its other offerings like Mexican Lager or Amber Ale, making it a great value. If your local bottle shop doesn't carry Hazy IPA — or any beer you're looking for — ask a clerk for it. Perhaps next time you visit, it will.
Booze factor: Its 7% ABV is on the big side of the hazy IPA spectrum.
Up close: Hazy IPA lives up to its name as an opaque gold pour topped with a creamy dollop of white foam. Hazies should have a great aroma, and this one meets that bar with intense notes of pineapple, mandarin orange, tangerine and a little bit of pithy grapefruit. Hops, of course, are the main factor here, and Hazy IPA packs a large and exotic range of them: Vic Secret, El Dorado and Mosaic are the dry hops that contribute mainly to aroma, while Citra, Mosaic and Amarillo are used in the kettle, primarily driving flavor.
All of that tropical fruit character carries through to the sip, which quickly becomes a gulp. It's smooth and round in body, with low carbonation and a moderate bitterness that retreats quickly on the palate as the beer finishes.
Are there better hazy IPAs in the country? Sure. Made in Wisconsin, even? It's subjective, but I'd say there are. Are there better ones at your grocery store, at this price? I seriously doubt it. Sometimes it takes a medal awarded half the country away to realize that.
Bottom line: 4½ stars (out of five)