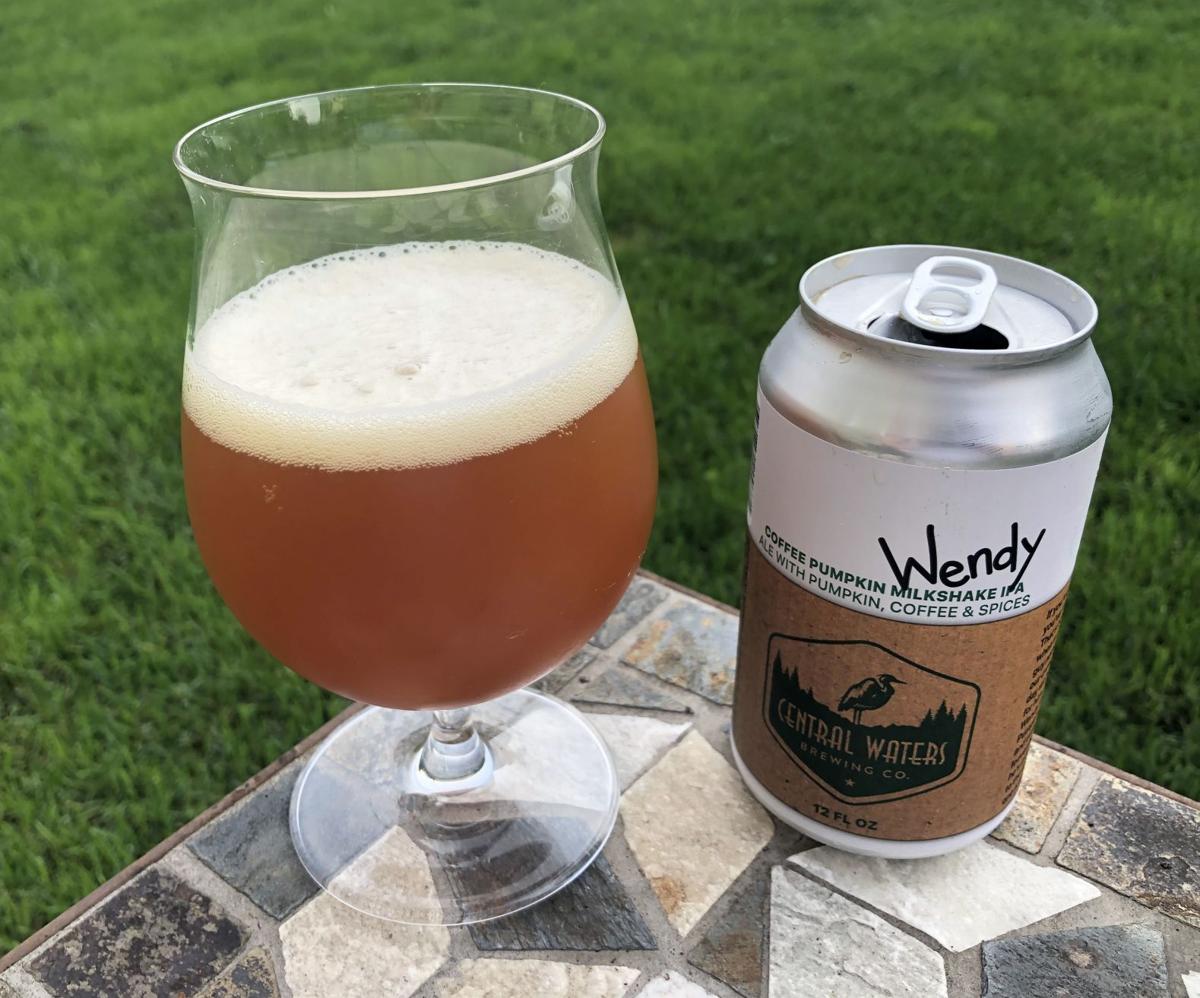 I'm not sure anybody's keeping track, but the beer genre that might be growing the fastest the last year or two is Beers That Taste Like Other Things.
A lot of these use rich, chocolatey, roasty stouts as a base for flavor layering: Mexican hot chocolate, blueberry pancakes, Mounds bars, chocolate ice cream.
But before all of this approximation and appropriation, there was the pumpkin ale. Some pumpkin flesh in the mash; some combination of cinnamon, nutmeg, clove and the like; a malty, lightly hopped beer somewhere in the ballpark of a brown or amber ale and, boom, you've got harvest season pie in a glass.
The market for pumpkin beers has been on the wane for a few years now, even as it seems like pumpkin spice has proliferated into everything. Pumpkin Spice Cheerios, anyone?
Of course, the apex predator of the pumpkin spice ecosystem is Starbucks' Pumpkin Spice Latte, a beverage so adored by a certain set of consumers that its unwieldy five syllables are lovingly truncated to simply PSL.
Anyway, you can probably imagine where this beer column is going.
Coffee beers have been around for a long time. Pumpkin beers have been around for a long time. But a PSL is not merely pumpkin spice coffee; the latte is important. And it's a relatively new style that's given brewers that perfect creamy, sweet third leg of the PSL beer stool: the milkshake IPA.
These beers are not the pungent IPAs of yore but low-bitterness, highly aromatic ales dosed (often heavily) with lactose and vanilla. They're a common vehicle for fruit like strawberry, pineapple or mango, too.
So, in concept, if you want to make a Beer That Tastes Like Another Thing in the direction of a pumpkin spice latte, putting it on a milkshake IPA makes perfect sense. Now, the "in concept" and "if you want to" loom large in that sentence, and I'm reminded of the Jeff Goldblum line from "Jurassic Park": "Your scientists were so preoccupied with whether they could, they didn't stop to think if they should."
The first Wisconsin brewery to decide they could is — surprise! — Central Waters. It's one of the most respected breweries in the state, with a very good stable of traditional (read: far from milkshake) styles and exceptional barrel-aged beers.
But the trail of breadcrumbs leading to this Beer That Tastes Like Another Thing is long. Central Waters' first big foray into vanilla was the fantastic Cassian Sunset, a coffee-vanilla-cinnamon bourbon barrel stout introduced in 2015. The great but now discontinued Headless Heron pumpkin spice barrel-aged scotch ale debuted a year earlier. And after confining fruit, lactose and vanilla mostly to its barrel-aged portfolio for years, it introduced its first canned milkshake IPA, Strawberry Shoppe, in July 2019. Many more fruit combinations with hazy or lactose followed.
I have to admit, I'm not a huge fan of pumpkin beers, and I've never had an actual PSL, but when I saw this one … I mean, a Beer Baron has to try something like this, right?
WendyStyle: Milkshake IPA with coffee, pumpkin and cinnamon, allspice, nutmeg, clove and ginger
Brewed by: Central Waters Brewing, in the gorgeous-in-fall Central Wisconsin hamlet of Amherst.
About the name: Wendy's label — a clever play on a cardboard cup sleeve with the name written in Sharpie — lays it all out. Years ago, after the brewery added a third Ryan, shipping manager Ryan Morfey, to its team of fewer than 20 full-time employees, the need for a nickname was evident. You can only say, "no, the other Ryan" so many times. Wendy, for untold reasons, emerged before Morfey's first day on the job, and it stuck. Wendy-Ryan is a big fan of pumpkin spice lattes. That's the story.
What it's like: Southern Tier Brewing's Pumking is one archetype for pumpkin beers, and while thinner than Pumking, Wendy deploys its signature spices in a similarly liberal manner. Pumpkin also comes in a limited-release variant with cold-press coffee, but I definitely do not like pumpkin beers enough to have tried that one.
Booze factor: The 7.2% ABV is on the big side, even for an actual IPA, so sip it.
Up close: It probably goes without saying, but there's a lot going on in Wendy. It pours a murky orange-brown with a pleasant spicy-sweet aroma. The coffee and spices interplay nicely, and I think it's the nutmeg that's the furthest out front. Like the best pumpkin beers, there's a hint of pie crust in the malt, perhaps accentuated by the vanilla.
That promising nose doesn't carry through in a sip, though. The first thing that feels off is the mouthfeel. It's a little thinner than I'd expect from a beer this big, and absent of that creamy character and full, soft body that the style can bring. Also underdone are the coffee and vanilla, both drowned out by the assertive spices and more bitterness than I expected. So, while with many milkshake IPAs the "IPA" is a red herring, it mostly plays here — to Wendy's detriment.
As much as I don't really need a pumpkin spice latte beer, I think this concept actually could work for fans of the PSL. But Wendy 2.0 would need to find a better balance among its many moving parts.
Bottom line: 2½ stars (out of five)
Stay up-to-date on what's happening
Receive the latest in local entertainment news in your inbox weekly!