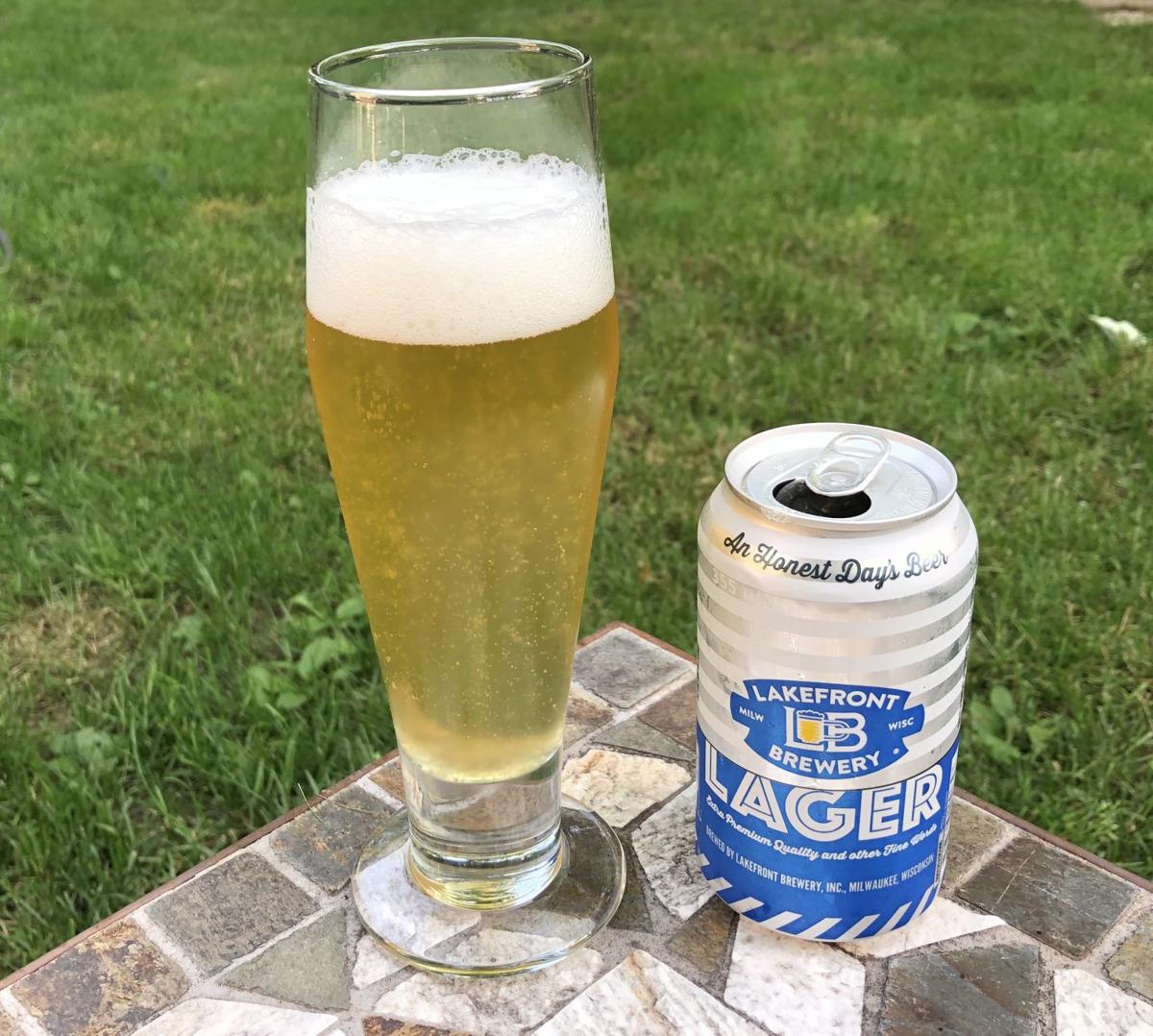 Lakefront's newest year-round beer is Wisconsin's best execution yet of the craft American lager wave.
There are many reasons lager is the world's most popular beer: Prohibition, the hegemony of German brewers in the 19th century, America's industrialization of food and beverages in the mid-20th century.
But the one closest to all of our hearts right now, in peak summer, is that a lot of the world is pretty hot. And lager is pretty good in weather like this.
Lager, it should be noted, is not a single beer but a whole family of them, defined by its bottom-fermenting yeast that is better at doing its job more slowly and "cleanly" — that is, by imparting less flavor — than its top-fermenting cousins that make ale.
"The Oxford Companion to Beer" notes that lagers comprise nine of 10 beers sold in the world, and in the past couple of years craft brewers have come around to the idea they can get in on that action with well-made, somewhat more flavorful versions of America's dominant beer style: American lager.
The most successful homegrown craft macro-style lager we've seen to date in Wisconsin has been Ale Asylum's Keep 'Er Movin', which I liked enough to make one of my Beers of the Year for 2018. It still inhabits my fridge pretty regularly.
But this week's beer, I mean… I bought a 12-pack of it. A 12-PACK. Me, Mr. Can't Commit to a Six-Pack. It was that hot and this beer — introduced as a year-rounder earlier this year — is that good.
Lakefront Lager
Brewed by: Lakefront Brewery, Milwaukee
What it's like: This is the section where I compare said beer to some other version of the style, or maybe a candy bar or dessert or something. But this one's easy. It's like what you thought was beer before you had your first craft beer — but better.
How much: Lakefront's sixers are usually $8-$9, but you're probably going to want the 12-pack of cans (roughly $15), more befitting the beach, pool, boat, golf course, etc. etc.
Up close: I'm a bit wary of dissecting a beer that's supposed to be enjoyed without overthinking, so I'll say this first: Lakefront Lager tastes good in a way that doesn't get in the way of refreshment or whatever else is going on while you're drinking it.
OK, now it's time to overthink it, starting with the pour, because while it's almost always a good idea to pour your beer into a glass, a whole lot of Lakefront Lager is going to be drunk from the can or bottle, and that's just fine. Anyway, this beer is a pale straw color not far from a draft of Coors Light, and this glass is further adorned with lively, persistent carbonation and a cap of white foam. Lager's aroma is beautiful, with a delicate hop character leading the way with floral and earthy tones, rounded out with just a little bit of cereal sweetness. It drinks mostly that way, too, with low bitterness, a modestly sweet malt presence in the middle. The finish is a little sweeter than I'd prefer but still sufficiently clean.
Bottom line: 4 stars (out of five)
Stay up-to-date on what's happening
Receive the latest in local entertainment news in your inbox weekly!