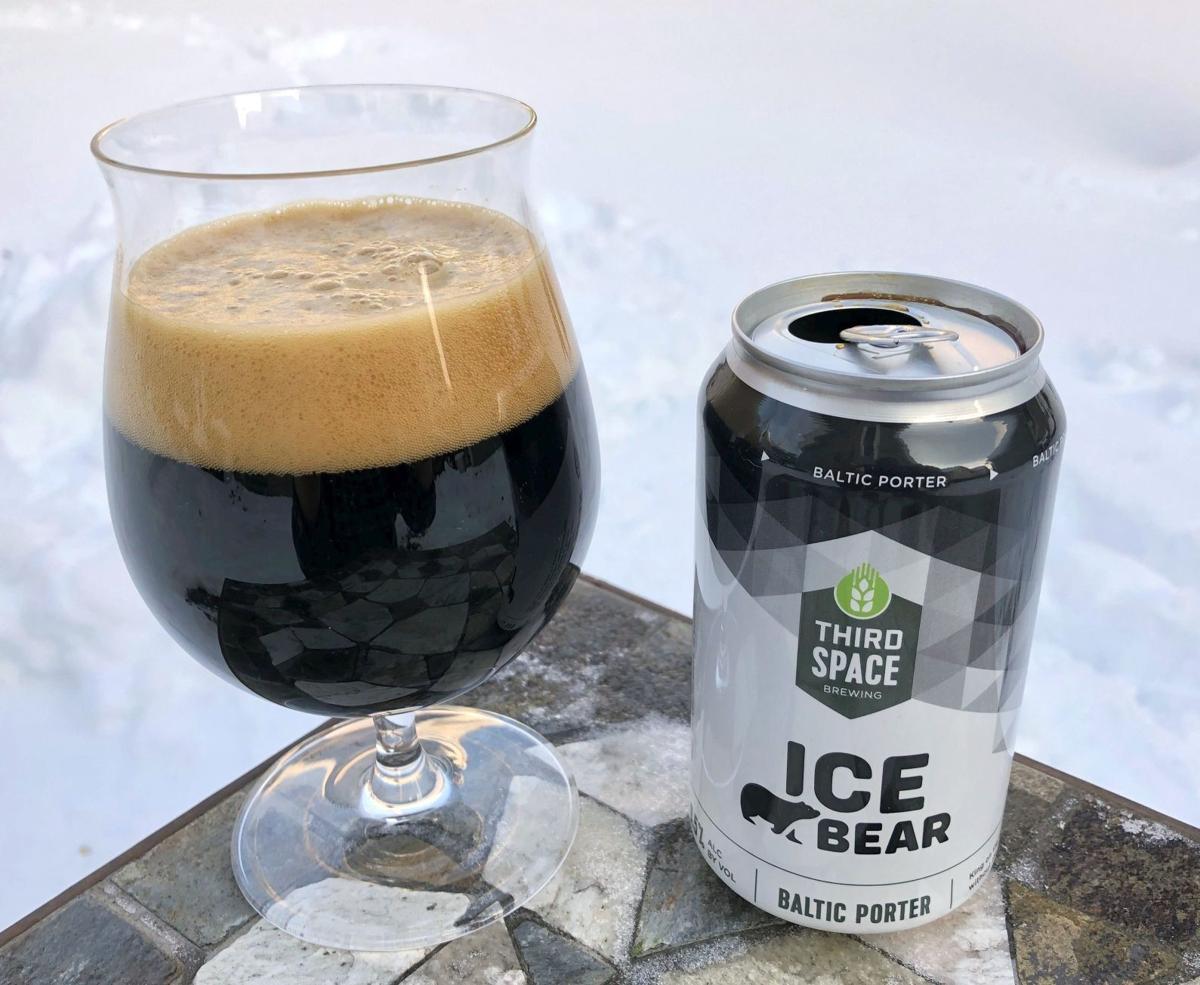 It held off for a while, but there's no doubt the bleakest winter of most of our lifetimes is here now.
And the dead of this deadest of seasons calls for a special kind of beer, one that matches the blackness of the nights, hearty enough to ward off the cold and, let's be honest, dulls the senses a little.
Imperial stout is the obvious style to fit this bill, and it's the one I turn to most often on winter nights. But you've already read that column, and I want to put forward a (slightly) different option today: Baltic porter.
This style has much of the same profile of a big stout — dark-roasted malts, moderately high bitterness and ample alcohol — but uses lager yeast to ferment. Stouts' ale yeast add byproducts of fermentation like esters and their fruity or berry character to the already complex stout profile. Essentially, in a Baltic porter, the yeast steps aside and lets the malt and hops alone create the flavors and aromas.
Granted, in an intense beer like an imperial stout, ale yeasts' effects are relatively subtle. I drank quite a few imperial stouts and Baltic porters over the years before I started picking up on the effect of the ale yeast — and lack of it in Baltic porter.
The beer that really brought Baltic porter into my home on a regular (seasonal) basis is Ice Bear from Third Space Brewing in Milwaukee.
Ice Bear caused a stir in my house when it was introduced in January 2018, mainly because my then-8-year-old was obsessed at the time with "We Bare Bears," an adorable cartoon that follows the misadventures of Panda, Grizz and Ice Bear.
Ice Bear is cool because he is the toughest, most level-headed and most taciturn of the "We Bare Bears" trio. When he does speak, he refers to himself only in the third person: "Ice Bear is also thirsty."
Even though Louie was only passingly interested in a beer being named after an everyday evening resident of our home, Ice Bear became a wintertime staple in my fridge when it was released in cans for the first time the following winter.
Ice Bear
Brewed by: Third Space Brewing, whose spacious, high-ceilinged taproom in Milwaukee's Menomonee Valley is open Wednesday through Sundays.
Where, how much: Ice Bear moved from four-packs of tallboy cans to six-packs of 12-ounce cans this year, a welcome shift for a beer this boozy. My sixer was about $11, and this seasonal release dropped in Madison during Christmas week, so supplies may be running low.
What it's like: There are scant few Baltic porters brewed regularly in Wisconsin, and it's relatively uncommon generally as well. Admiral Stache, a pretty scarce seasonal from Milwaukee Brewing, is perhaps the most widely known one in these parts. It was also the style of the 2017 Madison Craft Beer Week Common Thread — the only time that collaboration was packaged. And we found out last fall that Lake Louie's Tommy's Porter is (kind of?) a session Baltic porter.
Booze factor: (Ice Bear voice) Ice Bear is strong. Ice Bear is 9.5% ABV.
Up close: The liquid pouring from Ice Bear's can is deep brown, but it's effectively black in the glass. A sniff reveals a lot of sweet malt, some roasty notes and a little hop top note. The sips of Ice Bear are a study in what dark-roasted malts taste like. This is a deep roast, with bitter coffee and dark chocolate notes and a touch of smoke above a cereal-like sweetness. As the beer warms — to accentuate this, pull the can out of the fridge about 10 minutes before drinking — a little bit of plummy dark fruit emerges. Ice Bear is a thick, full-bodied winter warmer that we need this year especially.
Bottom line: 4 stars (out of 5)