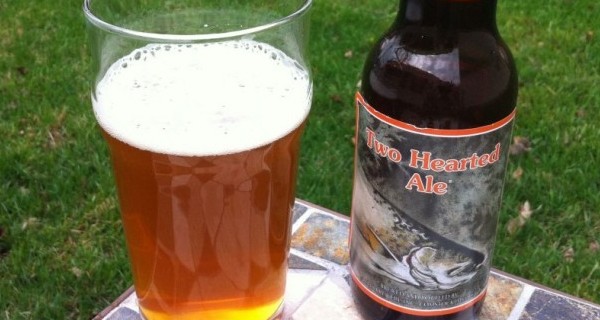 The numbers from 2011 are in, and — surprise, surprise — it was another gangbusters year for craft beer.
Forgive me if it's becoming a tired refrain in this column, but American beer drinkers are warming up to flavors beyond the big brewers' fizzy yellow offerings.
• In 2011, a year that saw the beer market overall contract by 1.3 percent, the craft beer segment grew by 13 percent to nearly 11.5 million barrels. That's good for about 5.7 percent of the overall beer market by volume, up from just under 5 percent in 2010.
• Sales grew by an even wider margin, 15 percent, to $8.7 billion, or 9.1 percent of all beer sales.
• All that output from craft brewers was enough to support some 103,000 jobs, if you prefer to measure economic impact that way.
• In another, forward-looking sign of growth, 250 new breweries brewed their first batch in 2011, while just 37 breweries closed.
These are all according to estimates released this week by the Brewers Association, a trade group that defines craft beer as that produced by traditional, independent brewers who make less than 6 million barrels of beer a year. (By comparison, New Glarus Brewing turned out about 100,000 barrels last year.)
This national success mirrors the continued growth of craft brewers in Wisconsin and neighboring states. In 2011, O'so Brewing in Plover opened a new brewery that will allow it to brew dramatically more beer. Madison's own Ale Asylum last fall announced a move that could quadruple its production. And Bell's Brewery last year began construction of an expansion that could allow the Michigan brewery to brew up to half a million barrels of beer by 2016.
What all of these brewers have in common, aside from visions of explosive growth, is a competitor in the final four of The Onion Beer Bracket, a March Madness-style beer tournament launched last month. Voters winnowed a Beer Baron-picked field of 64 to their four, and now two, favorites. (Voting in the championship matchup begins today; results were not available at press time.)
So how do the Fermented Four compare to the Final Four that will compete on the hardwood this weekend?
You have free articles remaining.
Bell's Two Hearted Ale was a No. 1 seed, O'so Night Train and Ale Asylum Hopalicious were 2 seeds, and Leinenkugel's Original was, ahem, a 13 seed out of the ill-conceived Macro region.
The actual Final Four? No. 1 Kentucky, No. 2 Kansas, No. 2 Ohio State and No. 4 Louisville. So you could say I did almost as well with my seedings as did the NCAA selection committee … which everyone hates.
But the comparison of No. 1 seeds holds. Two Hearted, which demolished every beer in its path in a very tough region en route to its Final Four berth, is the Kentucky of this tournament: Skilled, athletic and well-coached. It was a favorite coming into tournament play and only improved its frontrunner status against quality competition.
Two Hearted Ale
Style: American India pale ale.
What it's like: Two Hearted is a beer others are judged against. You don't say Michael Jordan was like anyone before him.
Where and how much: Bell's is easy to find but not cheap. Mine was $9.29 at Woodman's East.
The beer: Deceptively golden, Two Hearted is a landmark IPA: perfectly balanced between malt body and hop tang. In this case, the hops skew toward floral aromatics rather than the citrus and pine common to IPAs, although those notes are there, subtly. And it's drinkable.
Booze factor: At 7 percent ABV, this beer is no trifle, as easy-drinking as it is.
The buzz: Two Hearted is a great beer, and popular enough that it's often the best tap option at even well-stocked bars. Because of this, it tastes to me like so many great nights out with friends and family, so it's hard not to root for it in the Beer Bracket — even against also excellent, more local beers. Based on the voting, I'm not alone in that sentiment.
Bottom line: 4 stars (out of four)