As the craft beer industry continues to expand, one Madison brewer is deciding to bow out.
Page Buchanan, the owner of House of Brews, said a combination of market forces, limited financial capacity and the growth in competition of craft brewing and contract brewing all contributed to his decision to sell the Far East Side brewery.
"The biggest reason for House of Brews not really succeeding is that it was just not a good idea to try to start a brewery by myself. There's just too much involved," he said, which left him "under-capitalized."
The brewery, near Stoughton Road at 4539 Helgesen Drive, started sending beer to area tap lines in 2011. While House of Brews played with the concept of a community-supported brewery, a take on a similar agricultural model, Buchanan began to do contract brewing a year or two after opening.
Now, contract brewing — making beer for other beer companies — accounts for more than 90 percent of his business, he said. Despite brewing for up to six brands at times, the total volume never reached the House of Brews' capacity of around 2,000 barrels annually.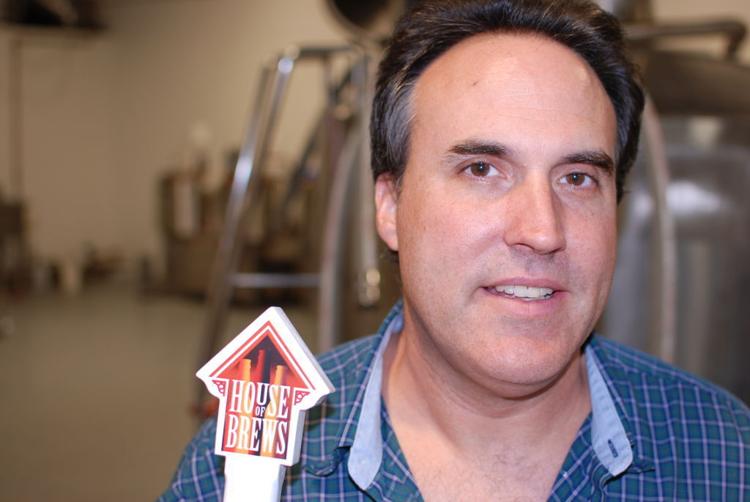 Buchanan, a 52-year-old former labor representative, said he hopes to sell the brewery by the end of the year and has set an asking price of $500,000. He said he expects any buyer would be able to negotiate a lease with the building's landlord.
The brewery has a 15-seat taproom and employs five part-time bartenders.
Factors of the overall craft beer market also played into Buchanan's decision.
A trend for taverns to turn over tap lines quickly with new beers may benefit consumers, but it hampers brewers trying to move larger volumes of product on a consistent basis, Buchanan said.
"You'll get on tap at a Mr. Brews or a HopCat once, and unless you can somehow hold that line, it'll be months before you get back on again, and it'll just be a sixth-barrel or a quarter-barrel, which doesn't really help that much," he said.
Larger local and regional breweries have a lot more resources to put into their marketing, advertising and promoting, Buchanan said.
"It's become phenomenally competitive, and it's hard to compete with them," he said.
When Octopi Brewing Co., a Waunakee contract brewer, opened in 2015, House of Brews lost a "good portion" of its business, Buchanan said. He hopes any sale would allow him to continue his current contract-brewing operations while the contracted brands seek out other breweries.
Buchanan credits his wife, Michelle Meramour, for providing help and support throughout the years.
"I made a lot of mistakes. I have no regrets. I'm very grateful I had the opportunity to do it," he said.
"If I can stay in the brewing industry, great, but it's time for me to start making some money, and get benefits, for my family," Buchanan said.