The longstanding Cardinal Bar is being sold to a UW-Madison graduate, who is opening an offshoot of his Milwaukee bar, Nomad World Pub, in its place.
Nomad owner Mike Eitel said he spent time at the Cardinal while in college, and is in the process of buying the bar at 418 E. Wilson St., from owner Ricardo Gonzalez.
Gonzalez said he feels good that he found the right person to take over the bar, even if it won't be The Cardinal anymore. "It will be a different establishment, no doubt about it," he said.
"It will carry on some of the stuff we have been doing for years. It's a good feeling. And I was ready. I was ready to retire," said Gonzalez, who just turned 70.
Nomad should open by early spring, and Eitel said he will be keeping it largely the same. It will be a pub by day, a dance club at night, and a soccer-watching venue on weekend mornings during the European soccer season.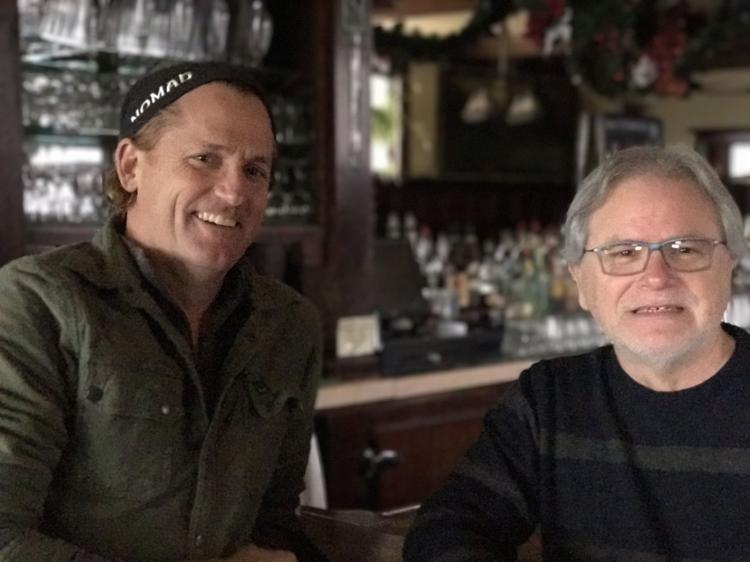 Eitel was a founder and former co-owner of the Lowlands Group, which owns Madison's Cafe Hollander and a group of restaurants in Milwaukee.
He said he borrowed $10,000 in 1995 and "accidentally" opened the original Nomad at 1401 E. Brady St., gutting it and renovating it. It was in what Eitel said was a marginal neighborhood at the time, but is now part of Milwaukee's trendy and historic lower east side.
Eitel originally opened the popular Parisian-style bar, coffee shop and cafe, Trocadero, on Water Street in Milwaukee, now owned by Lowlands.
Now that Eitel, 48, is technically retired from Lowlands, he found he was not "retirement material," and decided to open the Madison Nomad.
A friend of Eitel's bought the rights to open a Nomad World Pub 12 years ago in Minneapolis. Eitel owns the Milwaukee bar on his own and will own Madison's solo.
Like the Milwaukee Nomad, the Madison location will show soccer on weekend mornings. It will offer espresso, coffee and some breakfast foods during the European soccer season, which is about 10 months long, August through May.
Eitel said the bar's well-known DJs, live jazz, Latin and fetish nights will continue, and he plans to keep the interior of the historic bar much the same. "To me this place is perfect," he said.
Tap beer selections will be expanded and Nomad World Pub will pay homage to The Cardinal Bar with a new "Cardinal Room," featuring the bar's high-end sound system. Large-screen TVs will be added, mainly for the soccer broadcasts, Eitel said.
Nomad is not going to be offering a big food menu because the bar doesn't have a kitchen and it would be hard to build one, Eitel said. Plus, Eitel isn't eager to compete in what he calls "an amazing foodie town."
His will be a more "sustenance" approach. "We're just going to do what we can with what we've got," he said.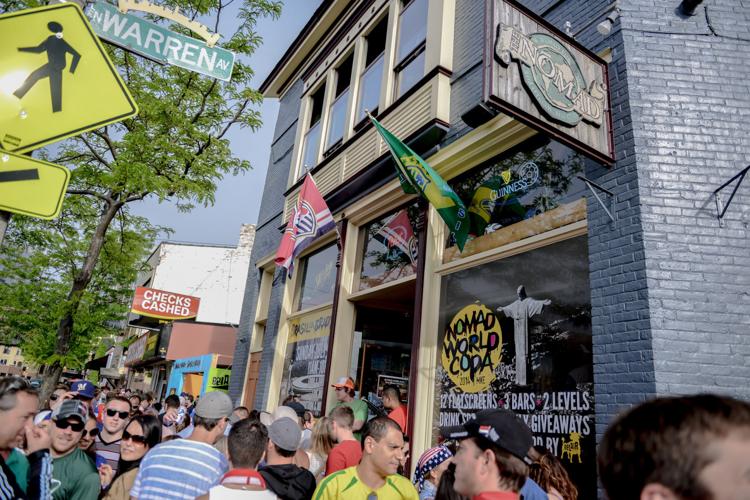 Currently the Cardinal opens at 6 p.m. five days a week. Nomad will be open seven days. On weekdays it will open at 4 p.m. for happy hour. On weekends, during the European soccer season, it will open at 6 a.m. Otherwise, it will open at noon on weekends.
The men close on the deal Jan. 31. Eitel will own the business, which includes the inventory, equipment and furniture. It also includes the lease, which Gonzalez calls a long-term investment. Gonzalez will continue to co-own the building, which he bought in 1999 with two partners.
Located on the ground floor of the historic Cardinal Hotel apartments, The Cardinal Bar has been operating as a bar for most of the time since the building was built in 1908. In 1974, Gonzalez began leasing it. He remodeled the old dining room into a dance floor and turned the Cardinal into Madison's first disco. 
In 2004, Gonzalez sold it to two employees who ran it until 2009, when Gonzalez took it over again.
A Cardinal Flea Market will take place from 9 a.m. until 3 p.m., Jan. 28, with a farewell party starting at 8 p.m. that evening. The Cardinal will then close and reopen as Nomad in mid-March.
Gonzalez said if he didn't let go of the bar, it was going to start affecting his health.
"Let's face it, you can run a bar at 70, if it's a small ma and pa operation, where you just come in and count the money and go home," said Gonzalez, who's been heavily involved in the Cardinal's day-to-day operations, as well as planning and staging events.
"The stress is really what gets you because you have to worry about this and that," he said. "That's what wears you out."