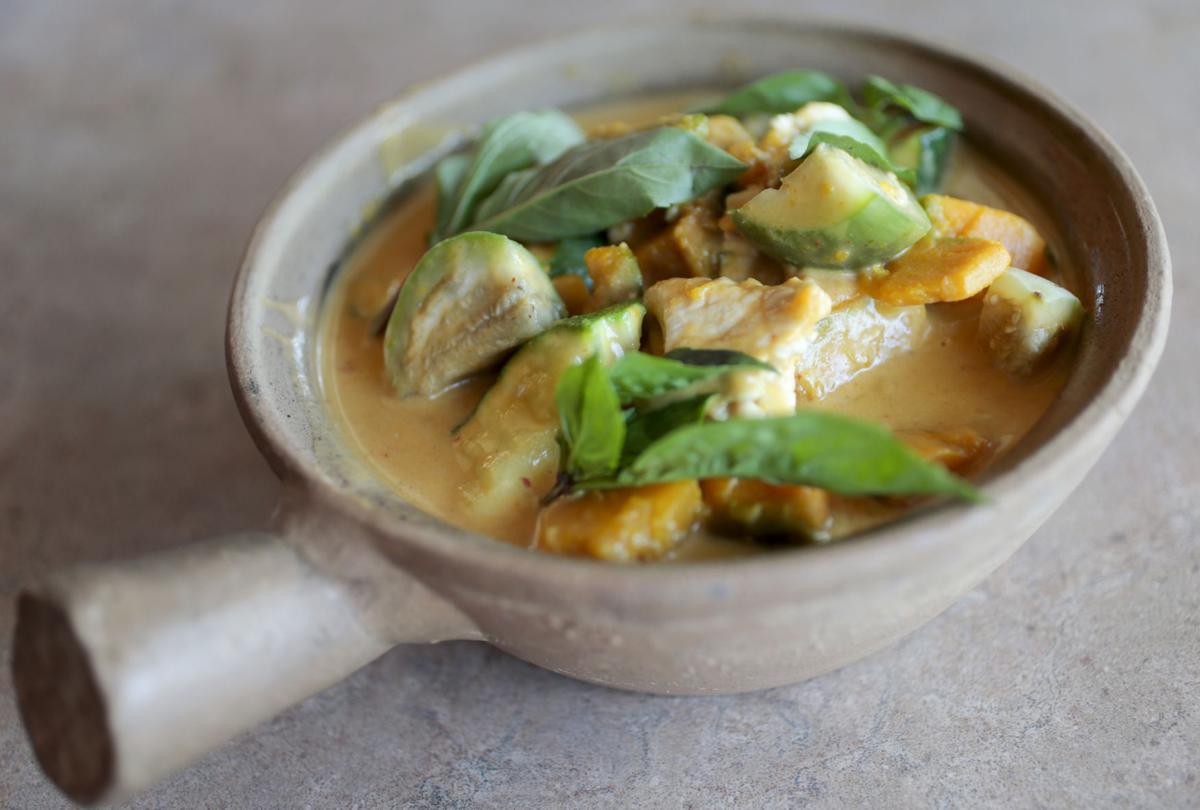 The plate: The squash curry has been the signature dish at Lao Laan-Xang since Christine Inthachith and her mother, Bounyong, first opened it on Odana Road in the early 1990s. The Laotian-Thai restaurant moved to Williamson Street in 1997.
The dish ($11.95) features squash with chicken or tofu (or neither) in a creamy coconut milk curry sauce with Thai eggplant and zucchini.
It's the restaurant's biggest seller. "It's not even close," said Sone Inthachith, now a co-owner of Lao Laan-Xang, which has also had a location on Atwood Avenue since 2005.
"It's unique," Inthachith said. "It's a slow-cooked curry, which makes it really creamy and it mixes well with the squash."
The squash curry is a mainstay at all the East Side festivals, where the lines can be long, Inthachith said.
The restaurant goes through about 10 cases of squash per week, or about 150 pounds, he said.
Four different local farmers supply the squash for about eight months of the year, he said. The other four months they order from California.
The squash curry paid his way through college, and "hopefully it will pay my kids' way through college," Inthachith said laughing.
Why it defines Madison: The recipe is something the Inthachiths brought over when they emigrated from Laos, and it just spoke to people in Madison, Inthachith said.
"Madison is a pretty educated and adventurous city. They like to try new things, and they support local," he said.