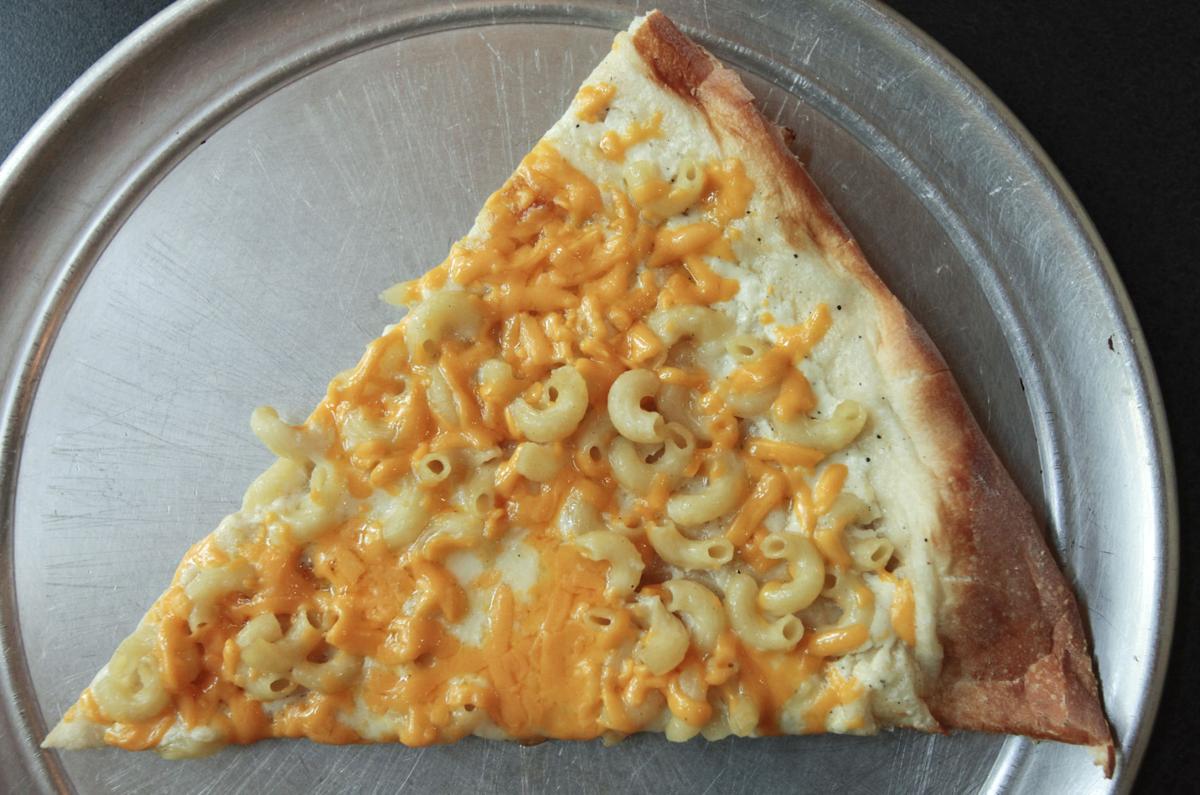 The plate: In 2001, owner Ian Gurfield and his prep cooks developed Mac n' Cheese pizza for the original menu.
As with all Ian's pizzas, it starts with dough that has been allowed to rise for 36 to 48 hours. Wisconsin all-whole-milk mozzarella cheese tops the dough, and a special-made crème fraiche, a thick, rich custard of a cream, covers the mozzarella cheese. A layer of elbow macaroni noodles is added, and a layer of Wisconsin mild cheddar tops it all. It's sold for $3.75 a slice.
Why it defines Madison: Nick "Marty" Martin, managing partner of both Madison locations and owner of the State Street location, cites Mac n' Cheese pizza as "far and away" the most popular pizza sold at Ian's Pizza. College students and after-bar patrons seek it out late at night.
In 2011, Ian's Pizza became known worldwide for providing pizza to protesters of Gov. Scott Walker's plan to curb collective bargaining rights. Martin recalled donations coming in to pay for the pizza from every state and 60 sites around the world, including Antarctica.