The initiative, "Our Future in Play: a promise to survive, thrive, and play outside," includes the creation of a 10,000-square-foot play space behind the museum in what was a parking lot.
It was a $5 million building purchase from Frautschi that secured a permanent home for the Madison Children's Museum at 100 N. Hamilton St. The museum opened in its present location in 2010.
Deb Gilpin, the museum's president and CEO, said she's been keeping Frautschi and other benefactors informed on how the museum will survive its COVID-19 closure. "They deeply care about this organization being there in the future," she said.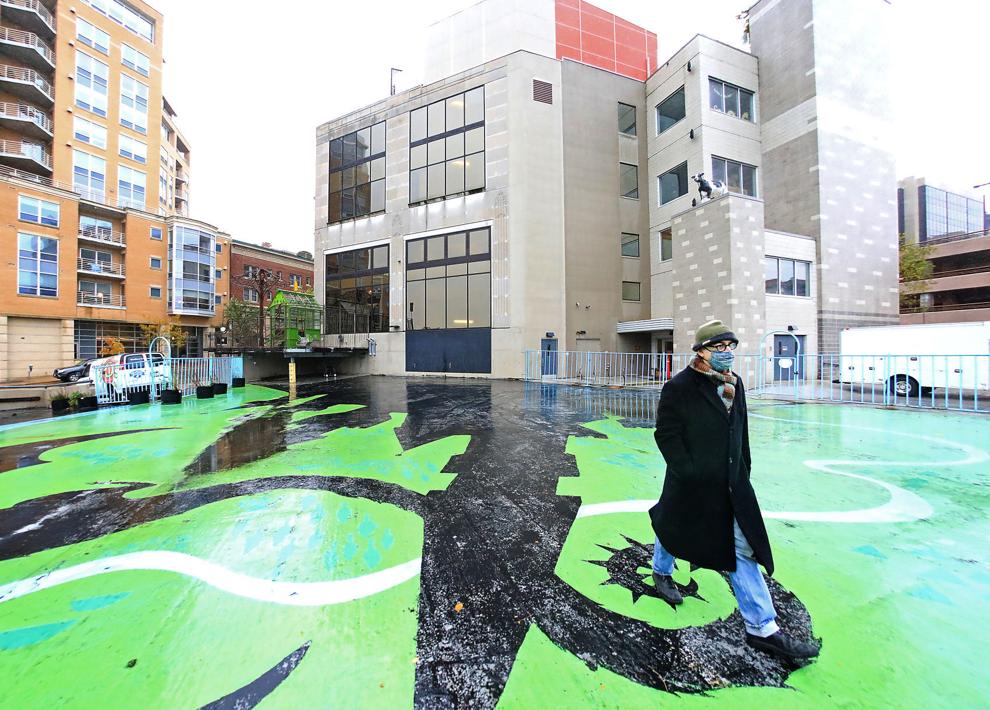 The museum, in its 40th year, is part of what will help heal the city, Gilpin said.
"When kids and families start coming Downtown, that's going to bring light and activity," she said. "A vibrant downtown has children. There's data all over the country about that point. So, we will be part of that solution."
Frautschi donated $205 million for the creation of the Overture Center, and in his original vision, the museum would have been in that building. But, Gilpin said, when the number of resident companies became too large, Frautschi said: "Find a building that's in the heart of the city and I'll get it for you because I want children in the heart of the city."
Before COVID-19 struck, Gilpin said the museum was developing a large-scale outdoor project on the property that has been vacant for about seven years. Physical play is good, not just for young bodies but for developing social skills, she said.
"We'd also identified how much (children) aren't getting that kind of time and how important free play is to all different kinds of skills, development, taking risks and critical thinking," she said.
Because outdoor activities are safer than indoor ones during the pandemic, Gilpin said museum officials knew they needed to move up the project's timeline. The outdoor play area will be geared toward the same age group the museum serves: birth through 12.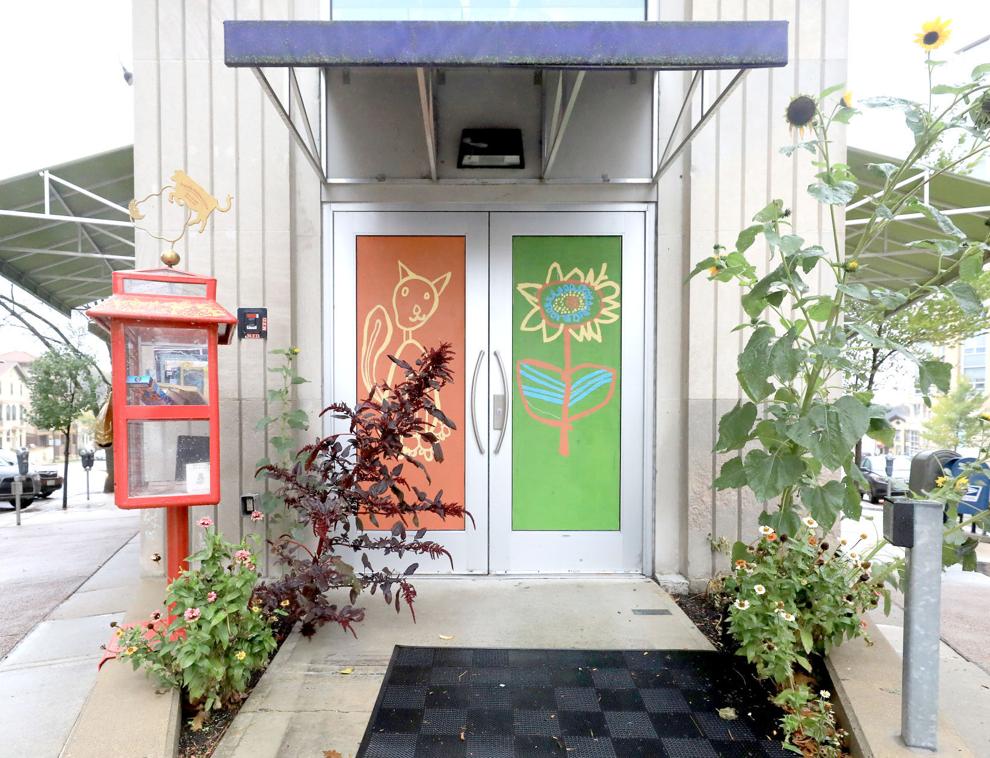 Gilpin said it will cost about $1 million to demolish the deteriorating, non-functional parking area. The museum's loading dock below will be rebuilt and provide some protection from the elements.
The museum's authentic mid-19th century log cabin from nearby Walworth County will be temporarily lifted out and replaced.
Gilpin hopes to have the play area ready by late May or early June. She said demolition should begin in February after the museum gets the city permits.
The project will be documented with time-lapse photography. Gilpin said it will be particularly fun for children to watch big machines chop up the concrete deck, and likened it to the video game Pac-Man.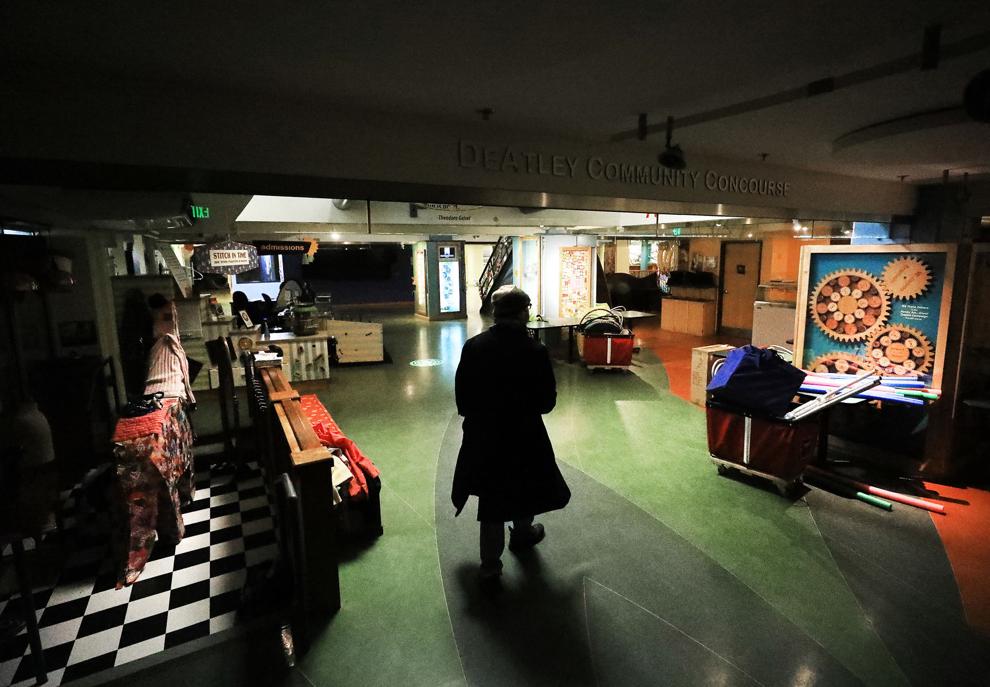 The cabin will be lifted onto a flatbed truck and taken to a storage area that's been donated to the museum for six months. Gilpin said she can picture children coming out to watch the cabin going down the road.
Wasn't working
Museum spokesman Jonathan Zarov said the museum's former two-level, 47-space lot at East Dayton and North Hamilton streets was never easy to use because of its triangular shape.
"You were always turning in and out awkwardly with other cars," he said, adding that most museum visitors didn't park there. No museums Downtown have their own parking, he noted.
In 2014, museum management determined that the cost to repair the parking area was too great, so they closed the top part of the lot and turned it into a "FunkYard" with inexpensive recycled materials such as pallets and cable spools. It had a stage, bicycles, tricycles and unusual wheel devices.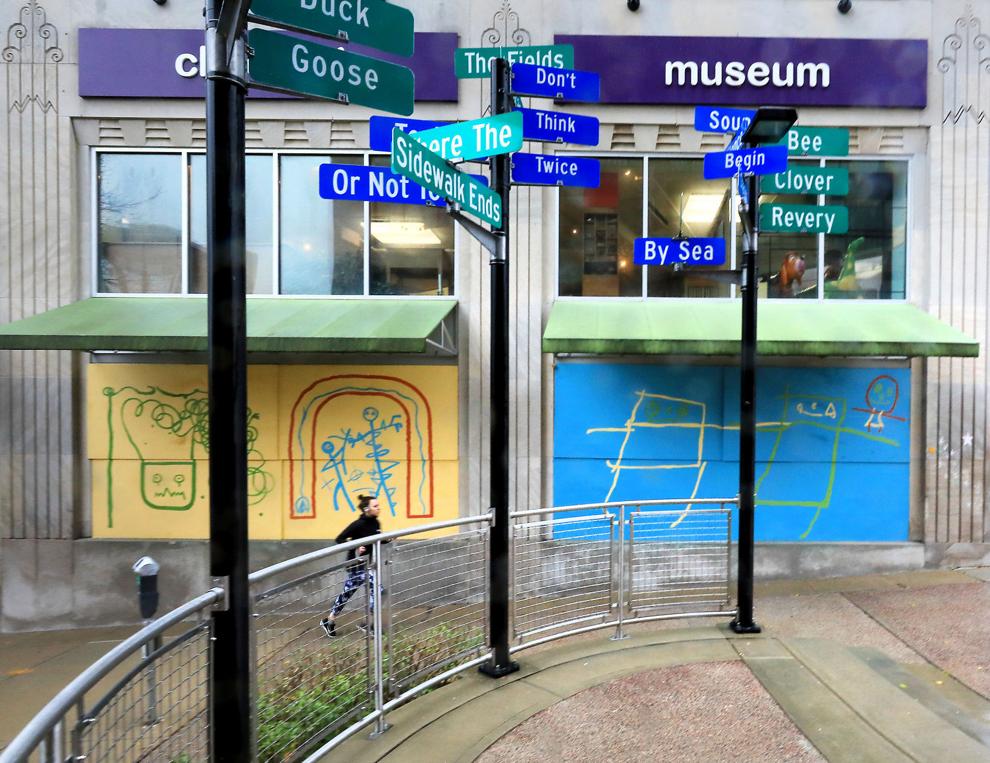 "It didn't cost much to make, and it was really popular," Zarov said. "So that gave us the idea that the spot could be used for kids to have better places, more places, for safe, outdoor, active play and for taking risks."
Zarov said that museum staff are still brainstorming names for the new area.
During summer, the museum created hundreds of games, including a chalk-art program. Some of the hopscotch-like boards are still active on Madison sidewalks.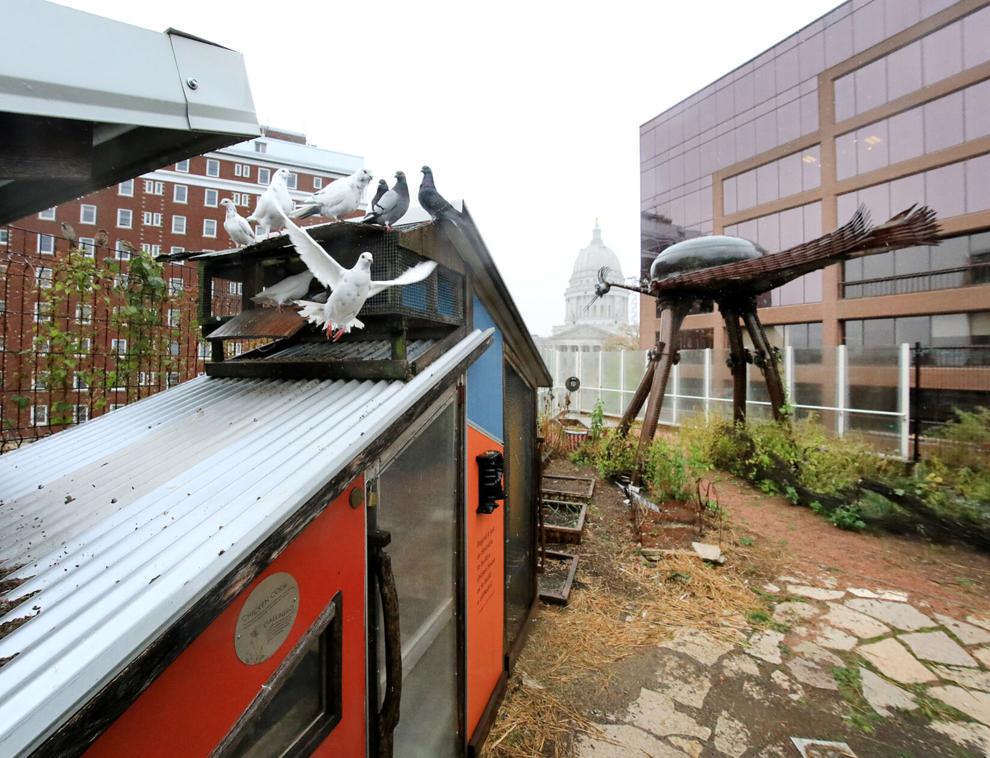 Staff cutbacks
The pandemic has been cruel to museums, with industry experts predicting that one-third will not reopen. Museum officials say the children's museum will remain closed until sometime in 2021.
Gilpin said that more than half the museum's annual budget comes from admissions, memberships and programs. That's about $1.5 million the museum isn't getting this year.
In mid-March, the museum had its employees take a two-week furlough. After that, layoffs affected 29 people, all of whom received severance. That brought the staff down to 44, with 32 furloughed.
In April, the museum was able to bring all 44 employees back with federal Paycheck Protection Program money. Two months later, when those funds dried up, management was forced to make layoffs and reductions in staff hours.
Gilpin, whose salary and hours were reduced by 25%, said the museum is left with 18 employees, but most are half-time, so it's the equivalent of nine full-time positions.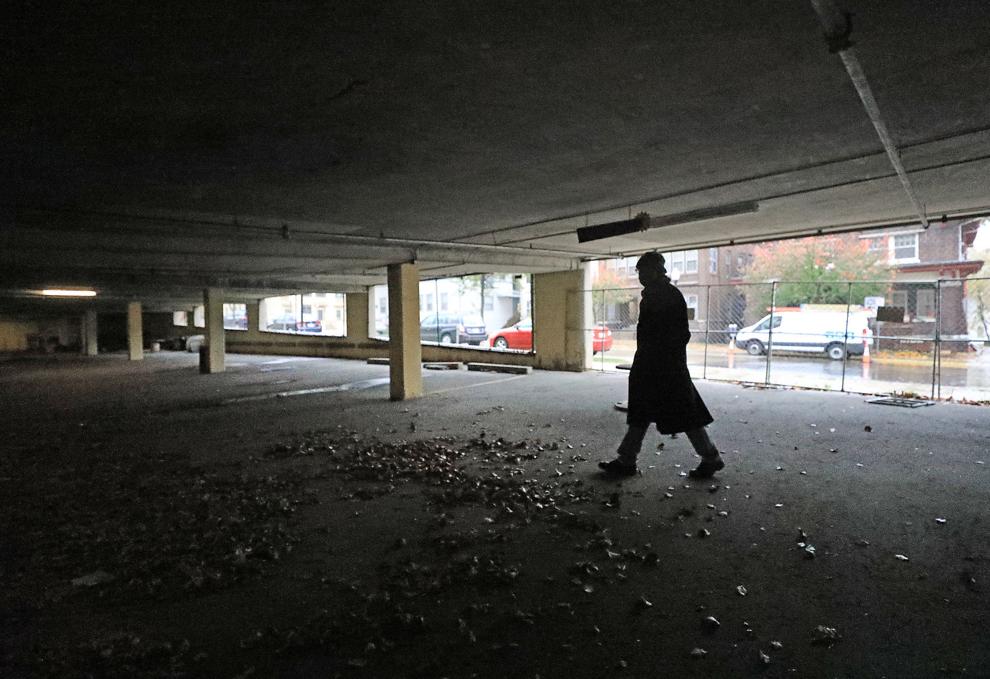 Recently, some key employees have stayed busy by working with Dane County Waste & Renewables, which operates the county's landfills, to create an exhibit.
Popular museum fundraisers such as Wonder Ball have been canceled, but Gilpin said Mallards drive-in movie nights — the second one was on Saturday — have been helpful.
"Even with all the distancing, it was very emotional to have the last one because we got to see kids and their families and they were so excited to see us. We live for that stuff," Gilpin said.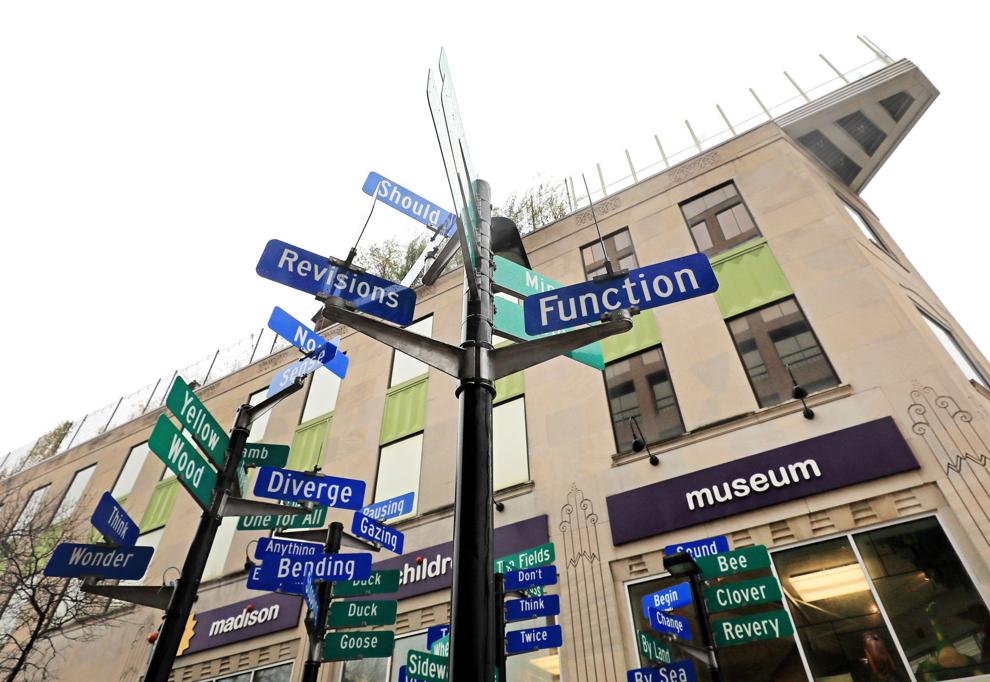 Added support
Madison Children's Museum was recently awarded a $250,000 grant from the Institute of Museum and Library Services to support the outdoor exhibit area. Diane Ballweg, a longtime local advocate and philanthropist for local youth arts, also gave $250,000 toward the "Our Future in Play" campaign, Gilpin said.
Zarov said museum staff has been thinking about what the world will look like as the pandemic slows. "I think it's going to take a while before people are returning to indoor spaces with great confidence."
Until then, he said, there's a need for more outdoor play.
Autumn splendor: Some of our best fall color photos
Arboretum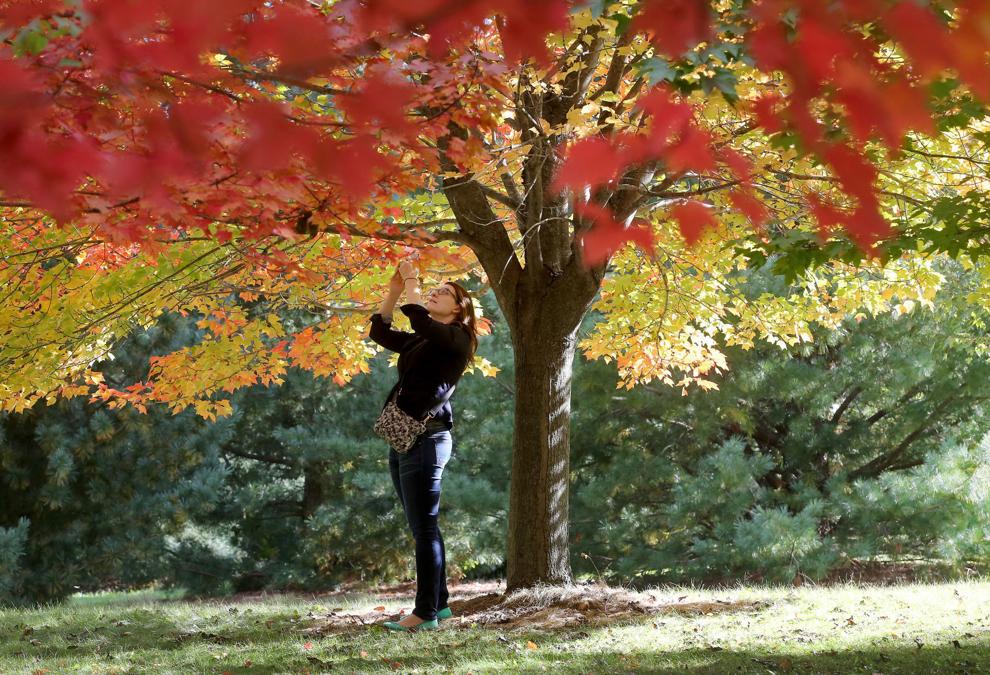 Fall paddle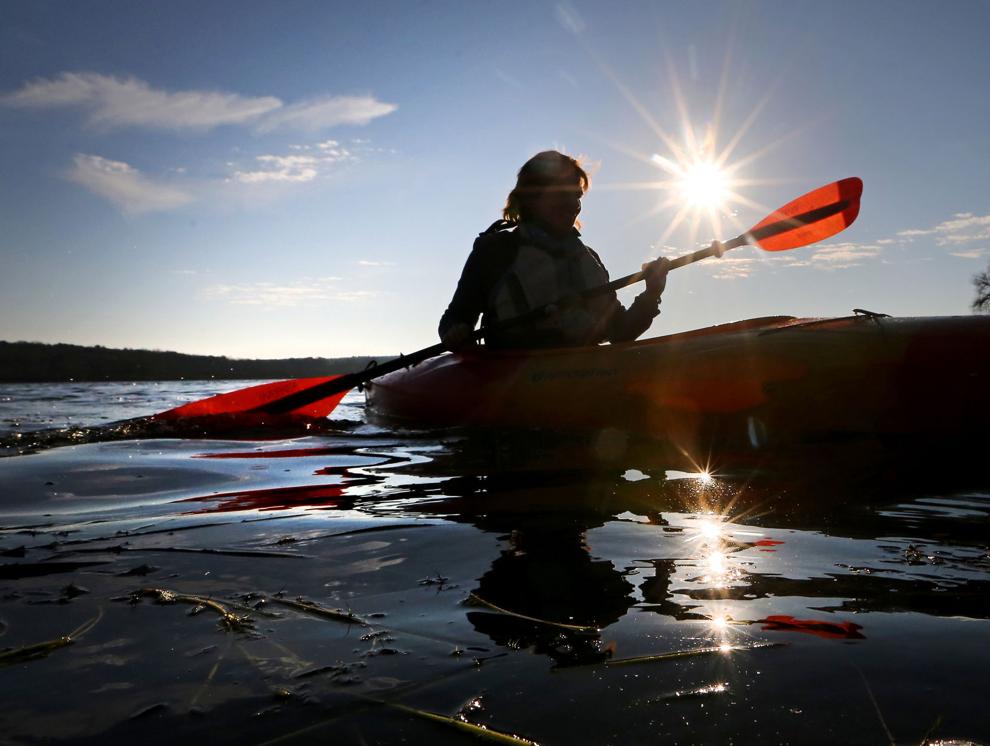 Fall color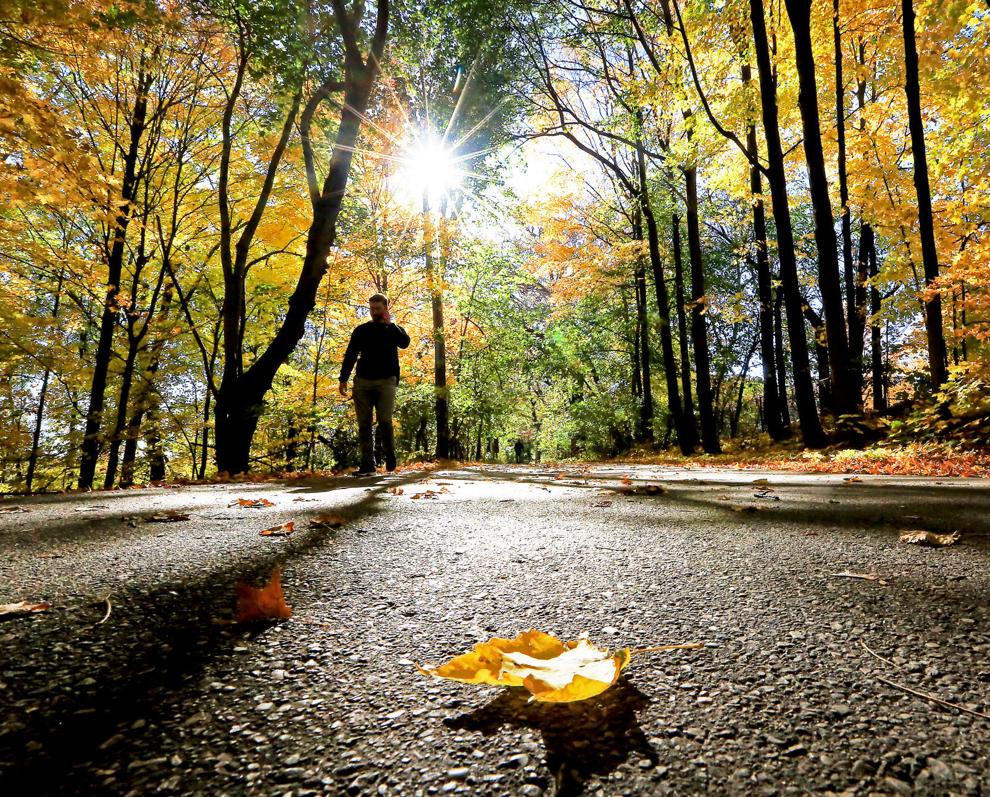 Pretty maple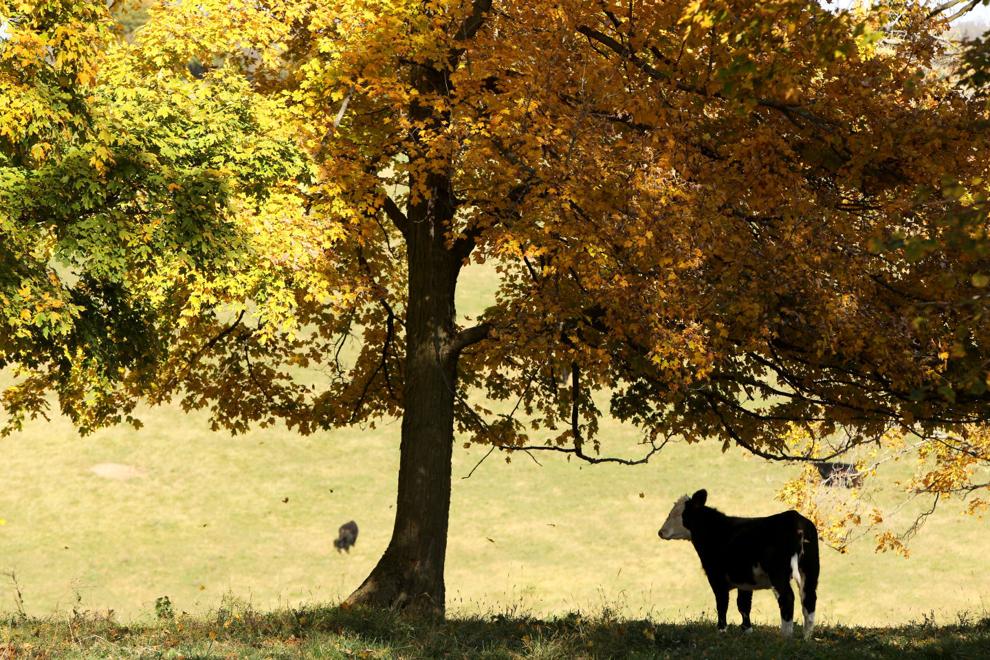 Tea time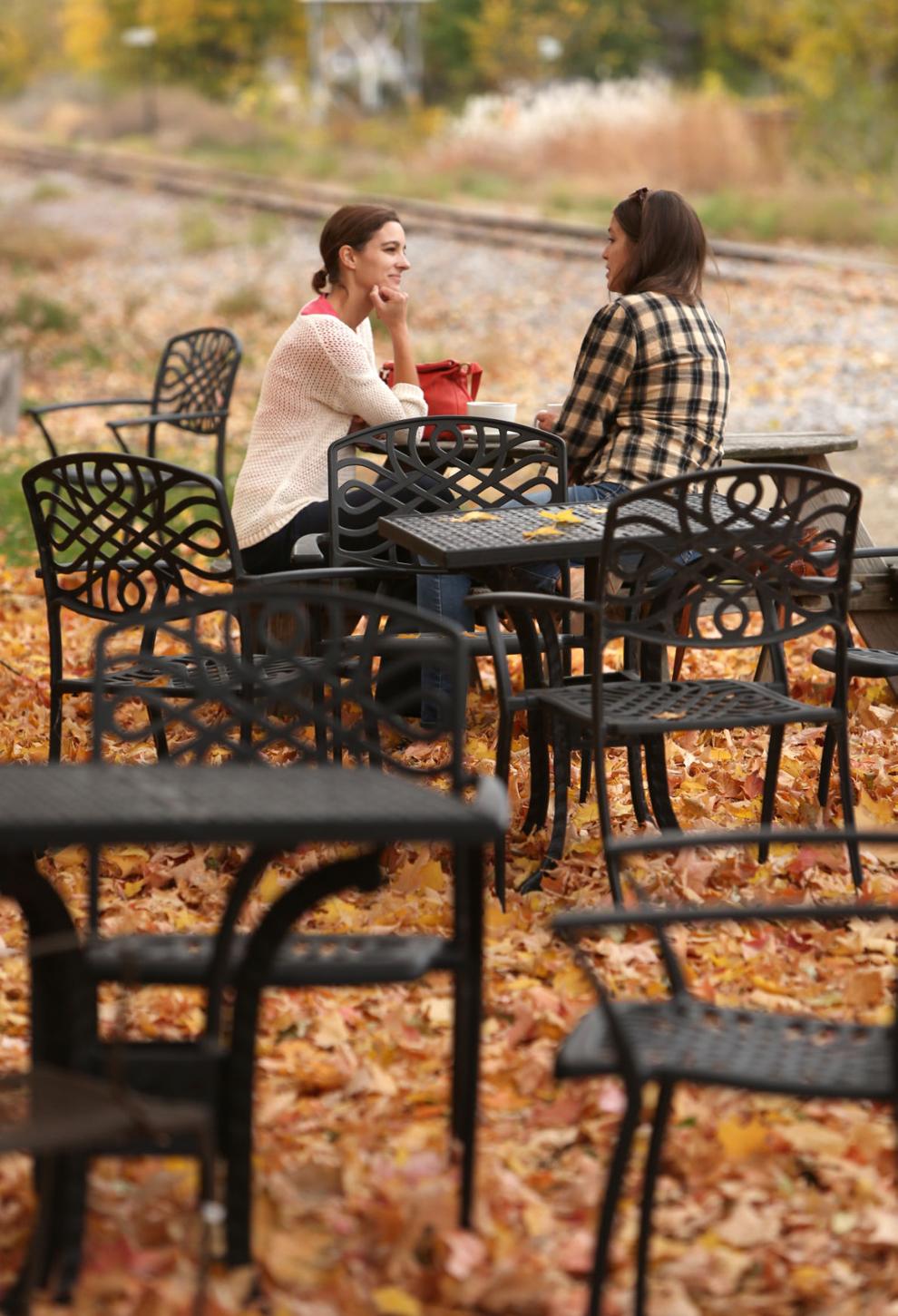 Leaf fun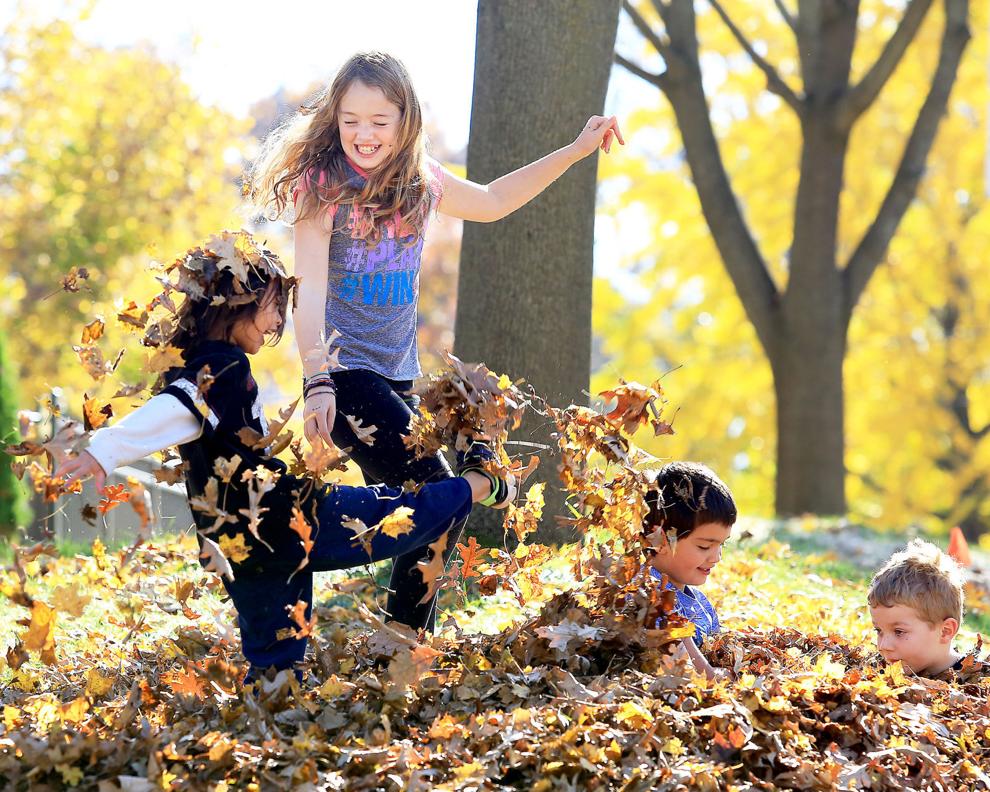 McKee Farms Park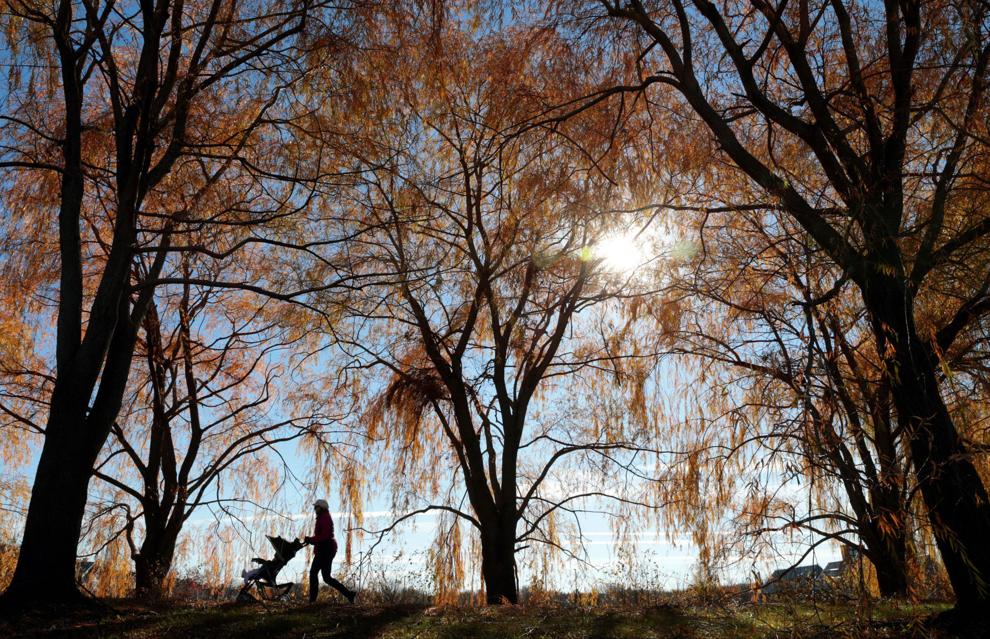 Biking through the arboretum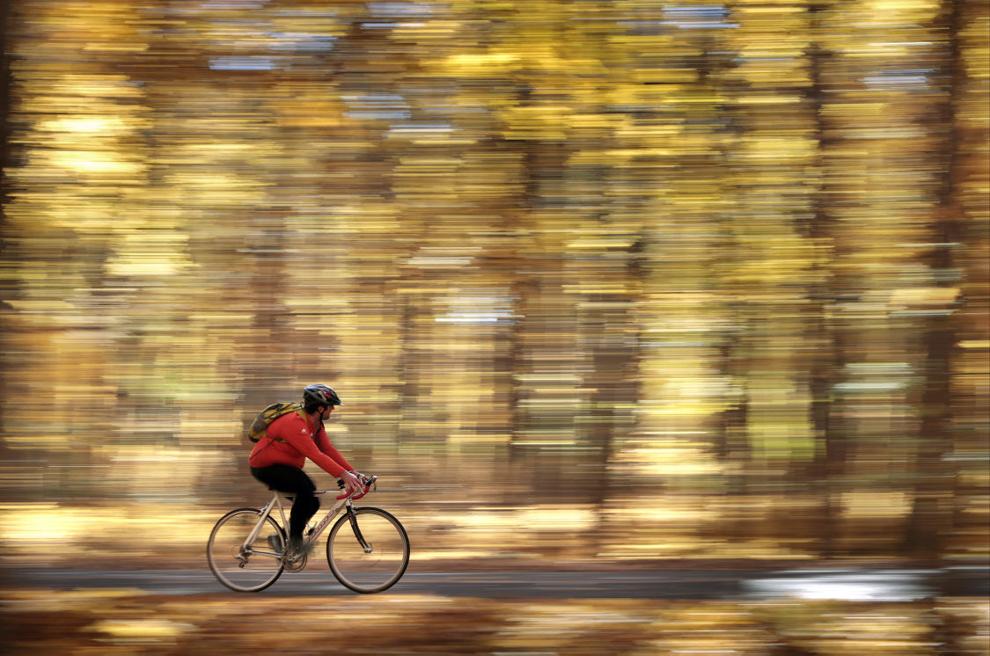 Campus color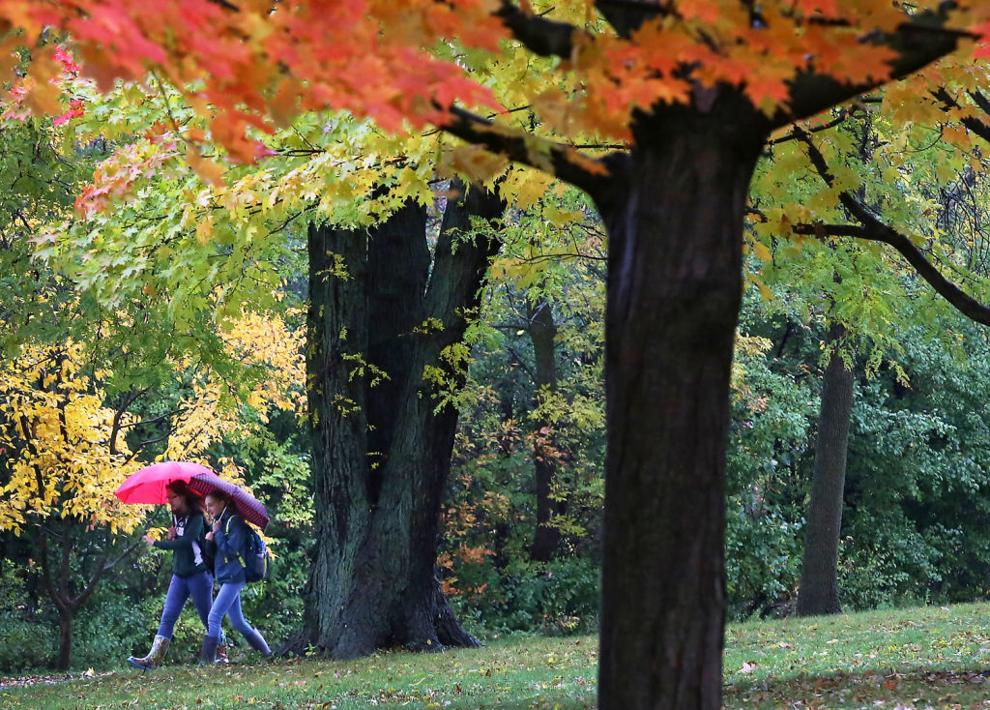 Fall frolic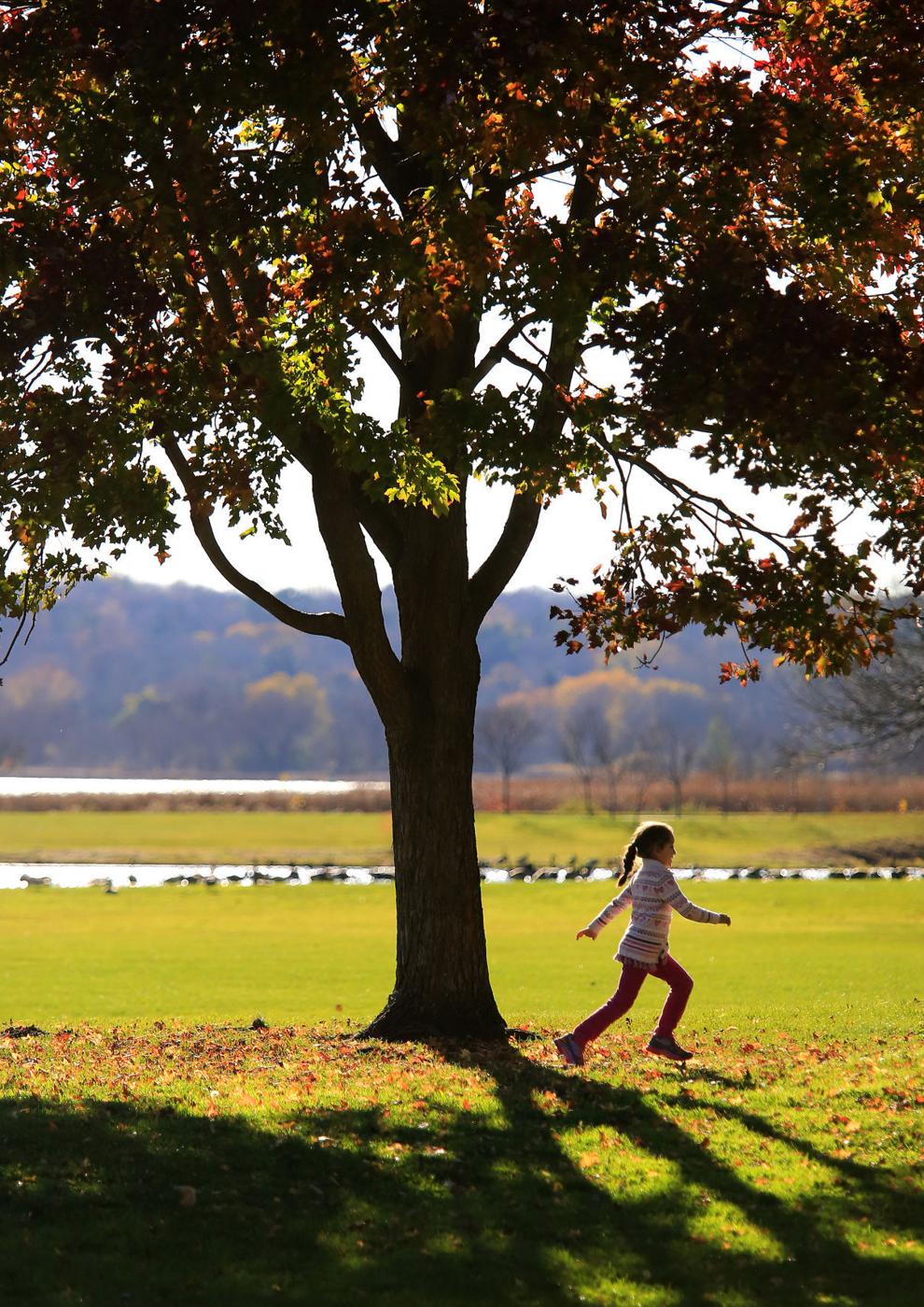 Biking in fall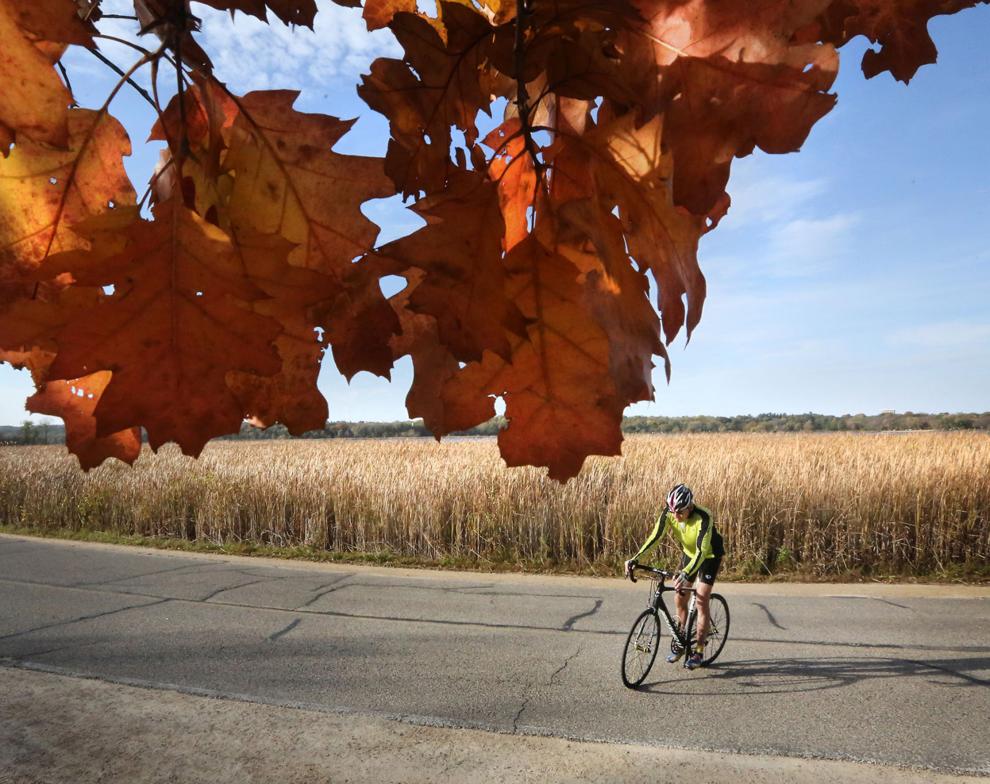 Ginseng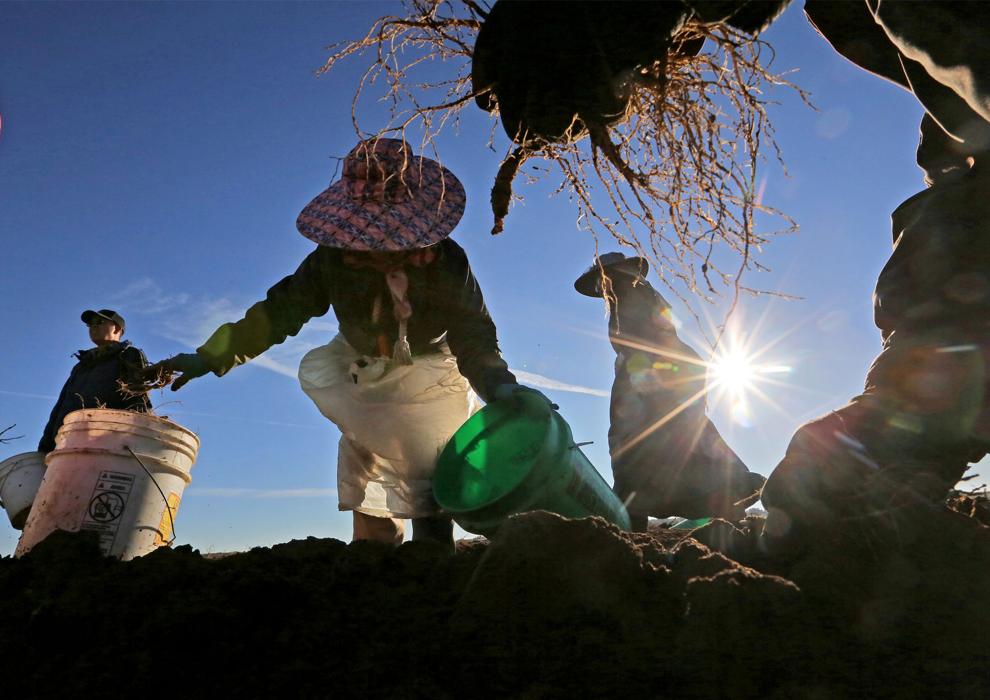 Fall produce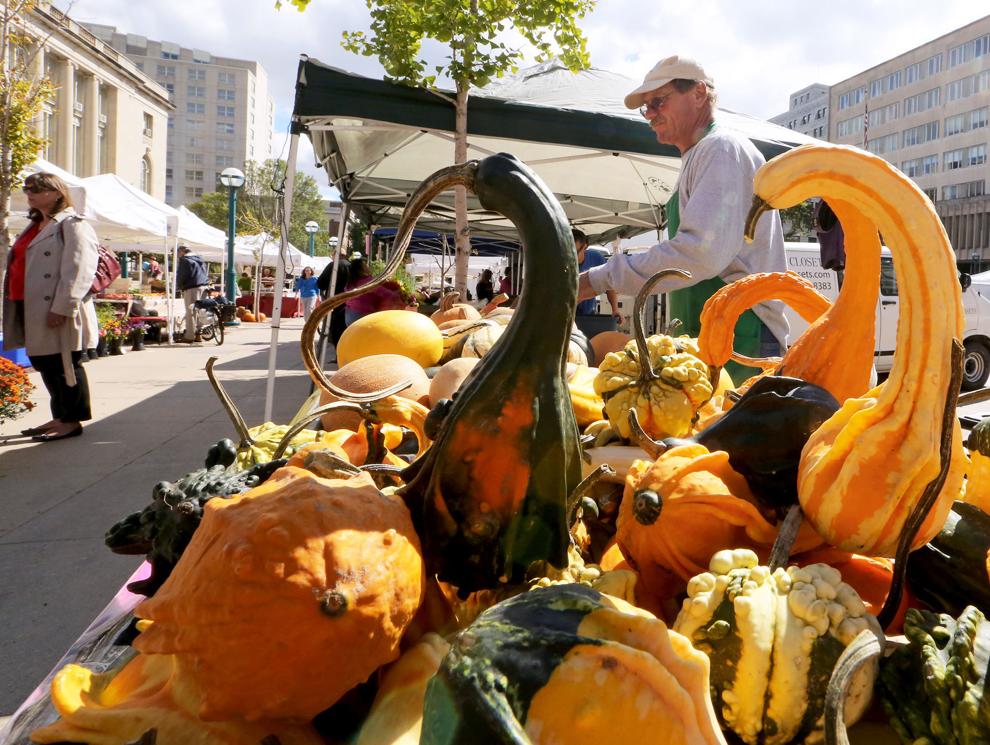 Iowa County colors
Autumn sunset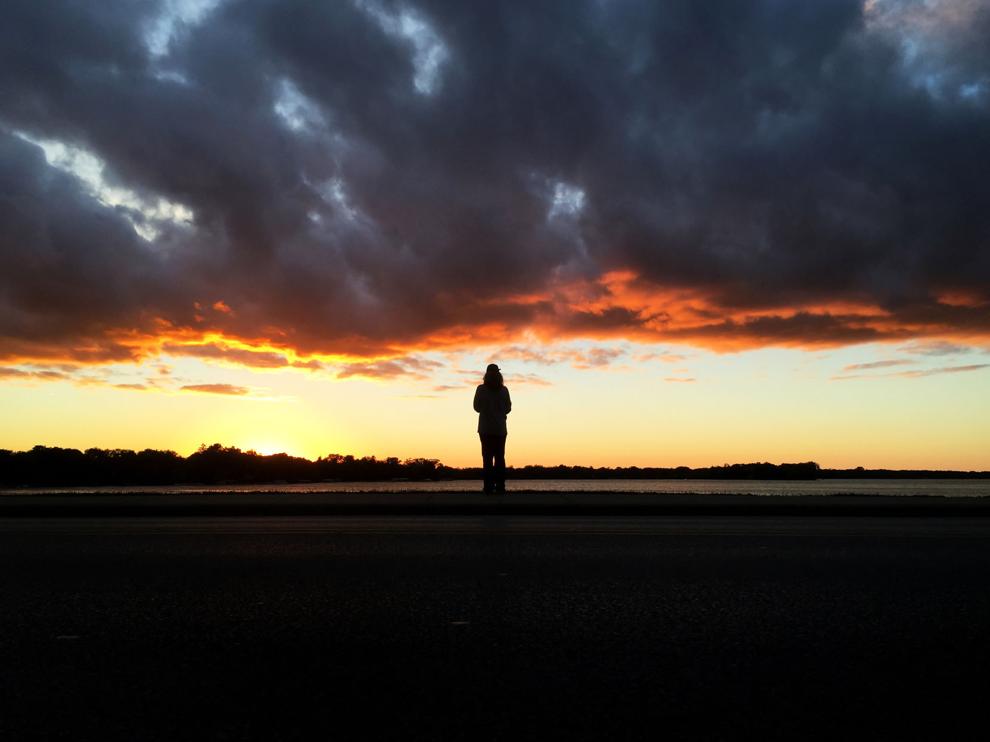 Camping
Enjoying the arboretum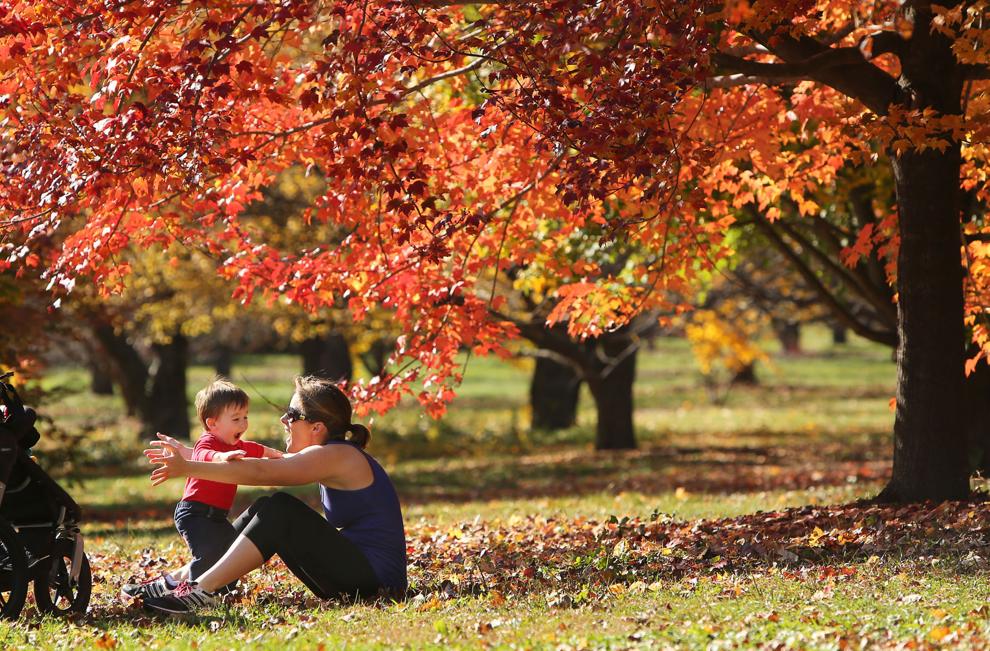 Hiking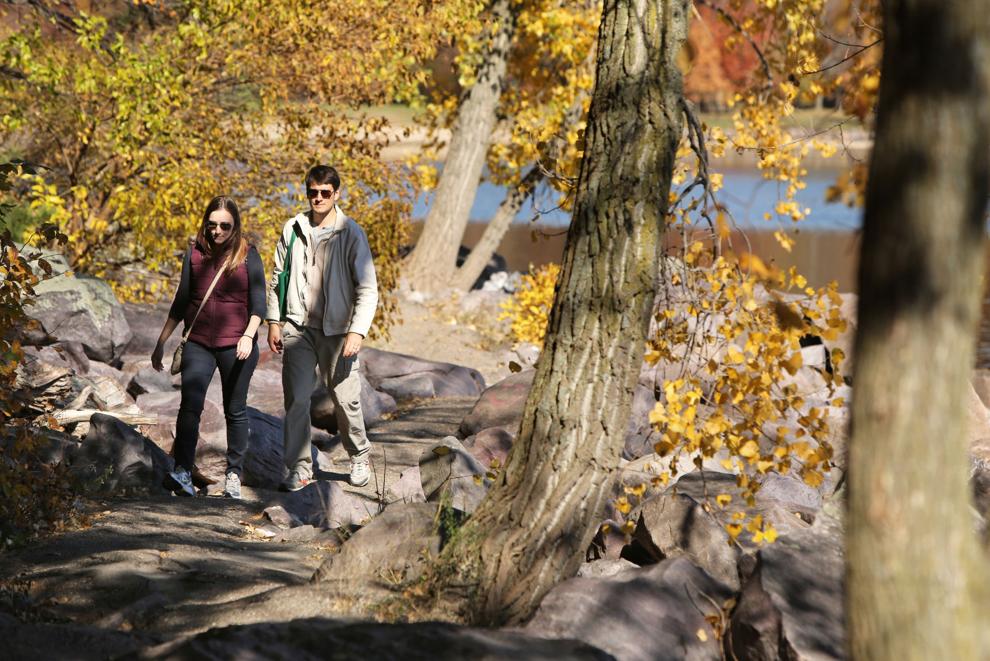 Tenney Park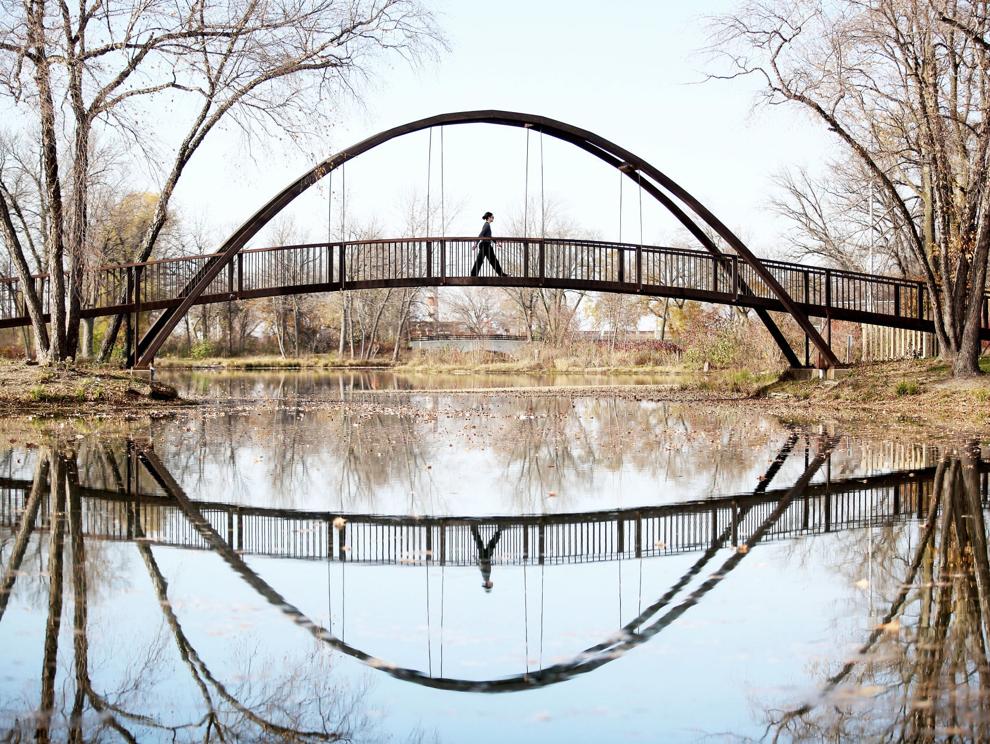 Visiting Lincoln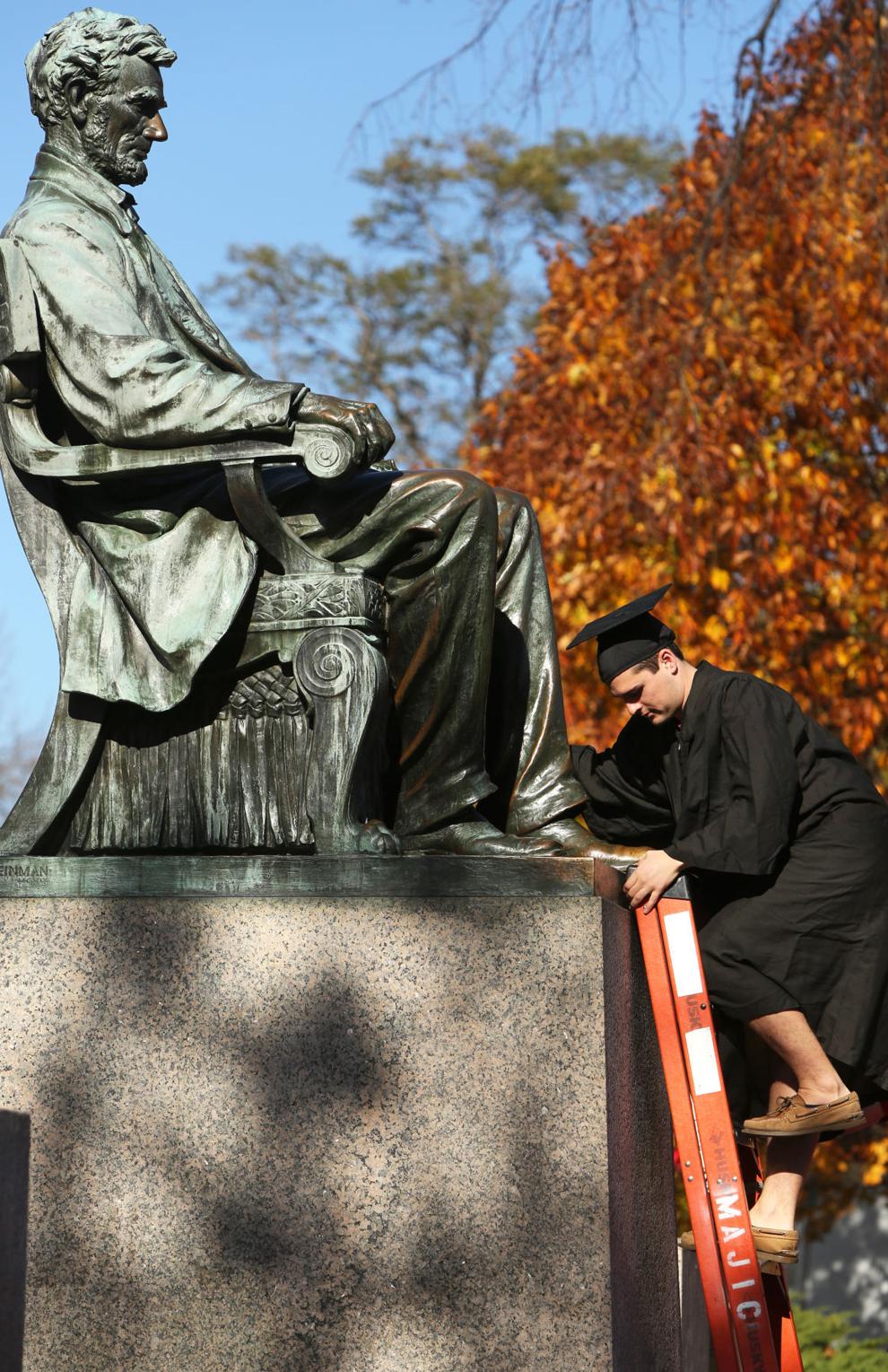 Friends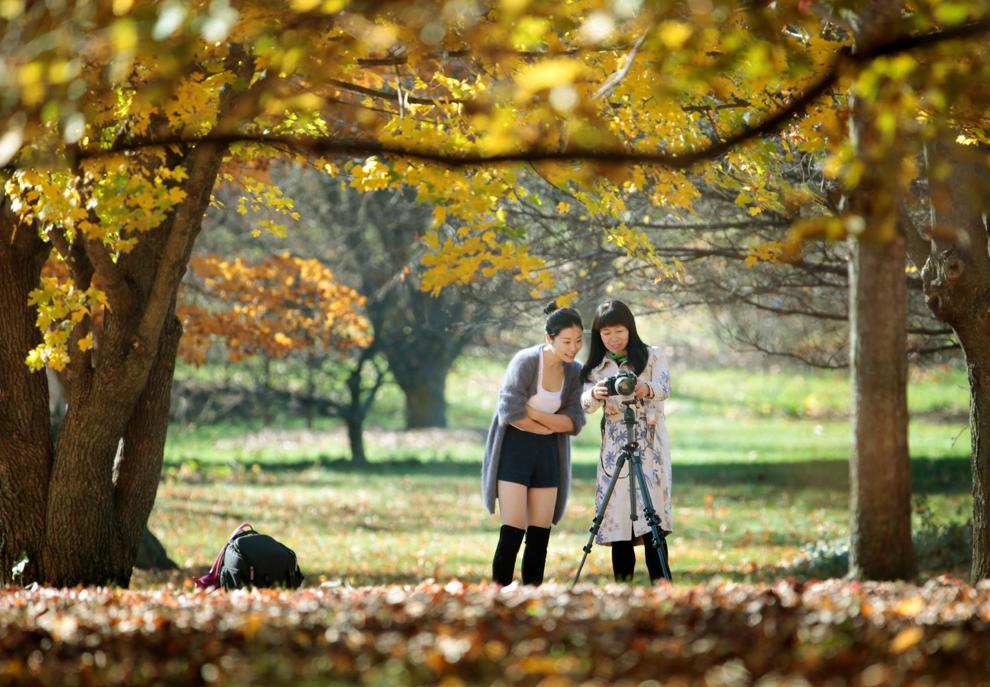 Devil's Lake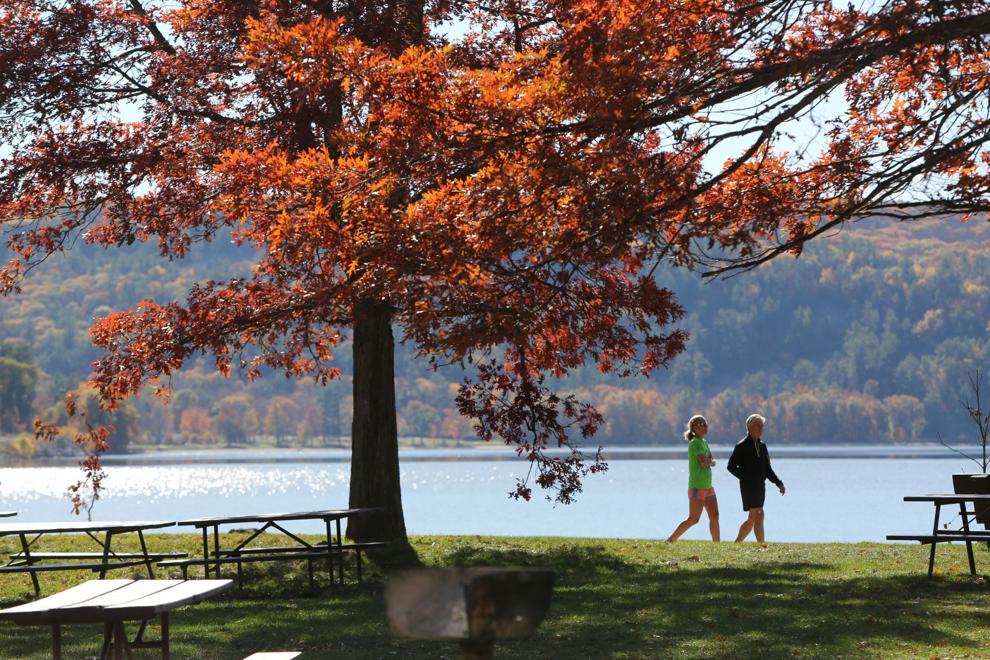 Laughing at the locks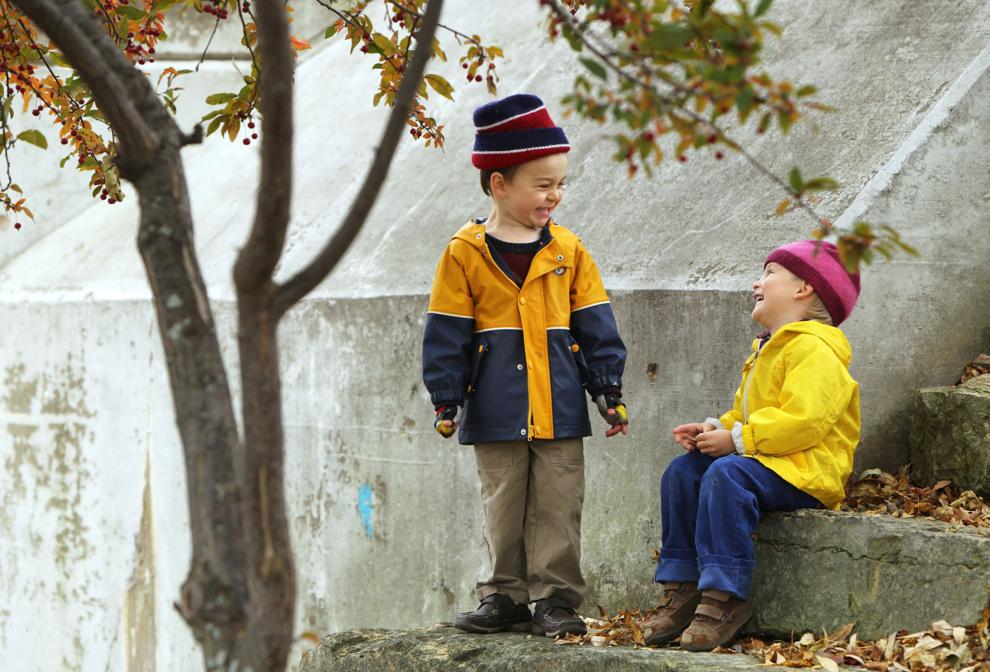 Prairie burn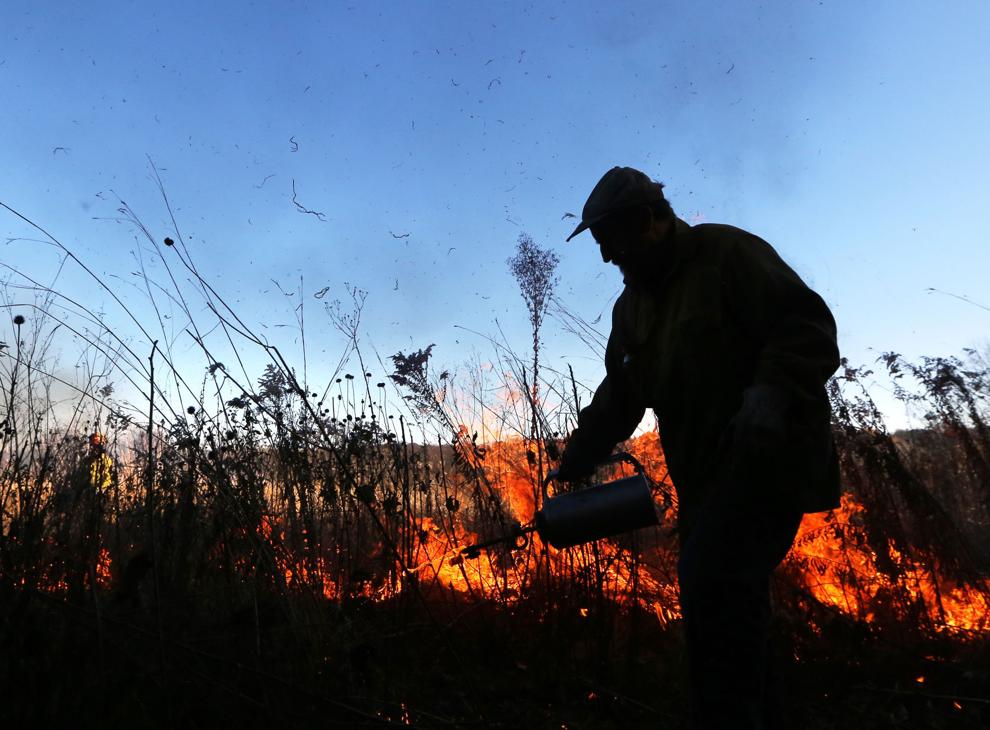 Camping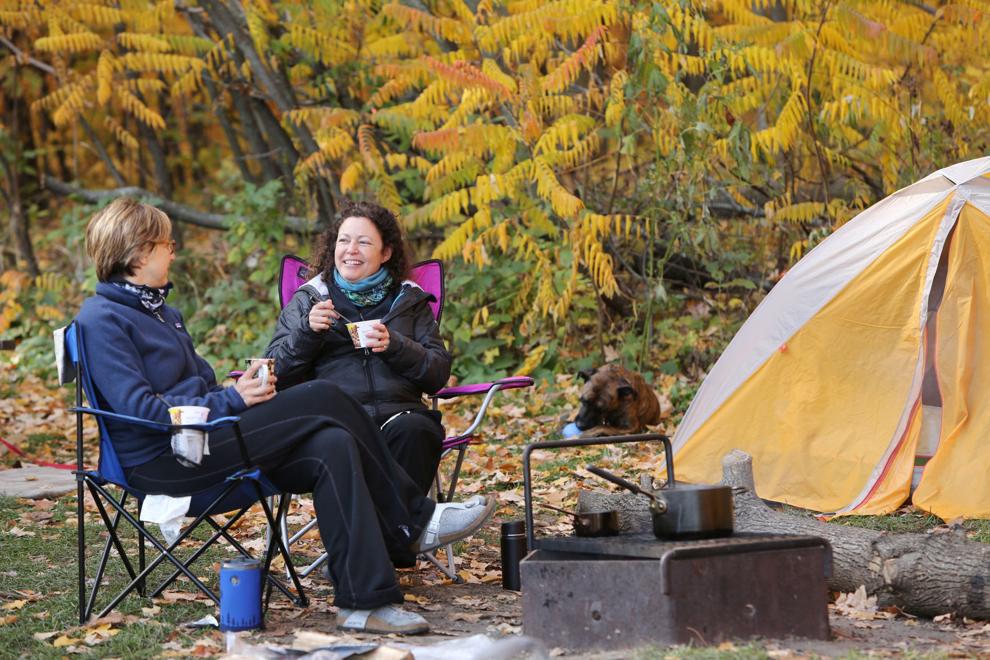 Walking the dog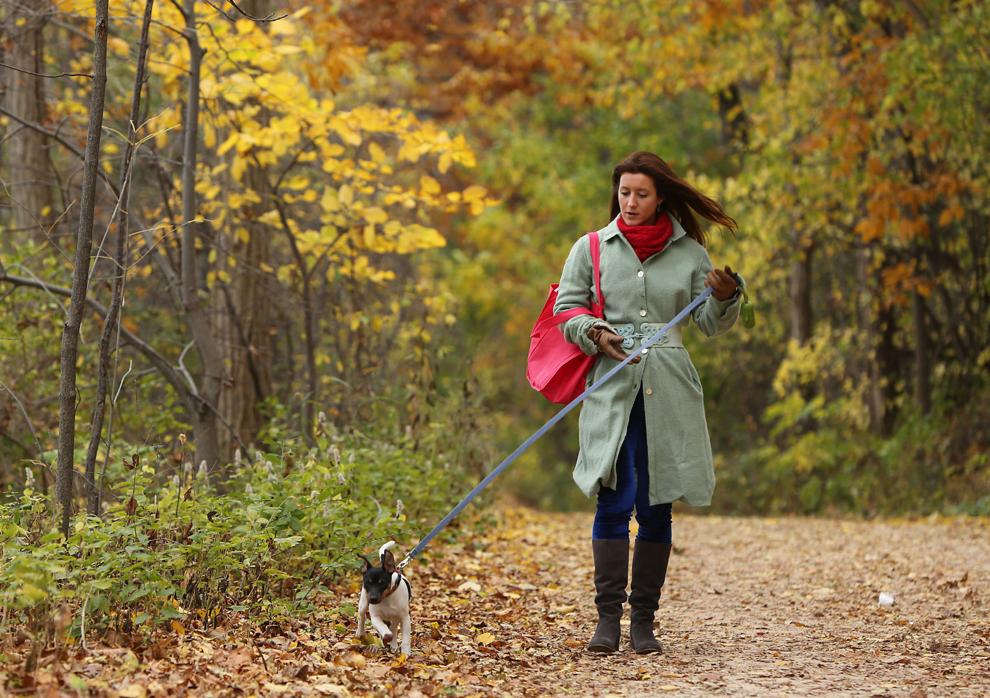 Basking on Bascom