Science literacy is the cornerstone of the intersecting events of the two fall festivals approaching next weekend. The elegant overlap of the Wisconsin Book Festival and the Wisconsin Science Festival provides many opportunities to, as the Science Fest advertises, unleash one's curiosity.
Book Festival Director Conor Moran cites a phenomenon in publishing in which "we're analyzing what is happening with facts and science." He talks of a shift in our public discourse around these things "that have been either sacred or taken for granted, I don't know which."
The Wisconsin Book Festival is an embrace of reading that starts Thursday, largely centered at Madison's Central Library. 
Science Festival Director Laura Heisler sees the joint events as an opportunity to engage people with big societal challenges while satisfying our natural curiosity to know how things work.
"Everybody loves science, whether they identify that way or not. We're all really curious about our world — everything from the chemistry of cooking, to astronomy, to physics, to football," says Heisler, who is also the director of programming for the Wisconsin Alumni Research Foundation.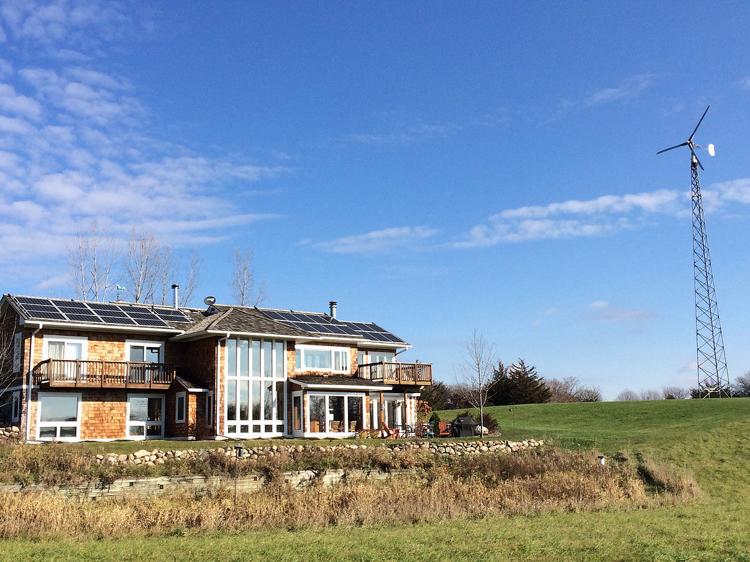 The collaboration between the two festivals dates back to 2014 as the coordinators kept landing on the same weekend for their events. Most of the "hard science" events occur at the Wisconsin Institutes of Discovery at 330 N. Orchard St., while the more "pop science" events occur at Central Library, 201 W. Mifflin St., according to Moran. The goal is to inform and entertain, say the organizers.
One of the authors presenting, Shawn Otto, cites Thomas Jefferson's idea that, "wherever the people are well informed, they can be trusted with their own government."
"What happens when science and technology has grown so complex that it's not possible for a person to be well informed about every issue?" Otto asks. "What does that mean for democracy? It's a really big issue. I think democracy is increasingly facing an existential crisis and we need to talk about it."
His book talk about "The War on Science" is a featured event at 6 p.m. Saturday at the Wisconsin Institutes of Discovery. Otto is a science advocate who was a driving force behind sciencedebate.org, a movement to push candidates for public office to talk about science-driven issues like climate change and internet privacy.
"When I was a kid, science was right up there next to the flag and apple pie, and faith and religion was something you'd never hear a politician talk about because it was divisive," says Otto, who lives in a wind- and solar-powered home in Minnesota that he built himself.
He was set down the path of writing his book because, he says, "Something had changed in our public dialogue, where politicians were anxious to talk about faith and religion but were avoiding talking about science. That seemed like a very important and interesting question to explore."
You have free articles remaining.
Register for more free articles
Stay logged in to skip the surveys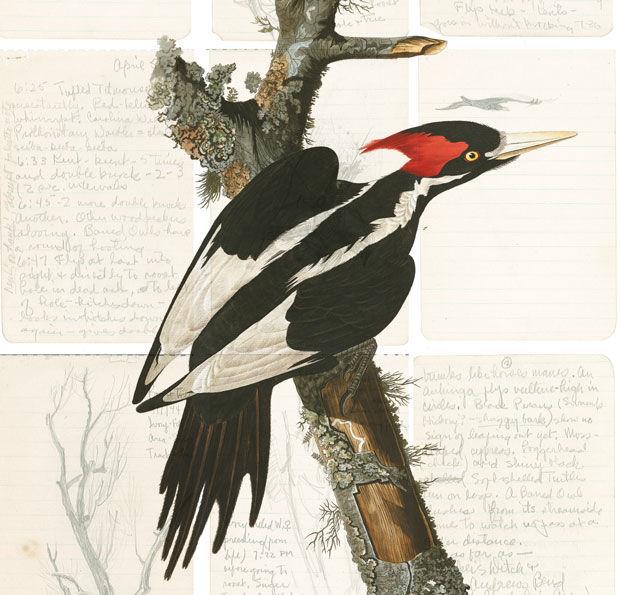 Science Fest organizer Heisler says that she recognizes that there is tension in the world around science, "but our events, especially the ones that involve families, are phenomenally popular." She sees the usual suspects of curious kids who like to take apart radios and those interested in protecting the planet, and "when it comes to tapping into that curiosity, we don't see such a divide."
Another featured author, UW-Madison professor Jason Fletcher, has a different take on science's role in today's society as he looks through the lens of genetics. His book, "The Genome Factor," examines the ways in which genetics advances are transforming the social sciences. He cites the recent rise in companies that offer cheap DNA testing like 23andMe and ancestry.com as factors in a genomic revolution.
"There may be a lot of skepticism of science in general, but when people get their information back (from genetic testing companies) they think it's way more predictive than it actually is," Fletcher says. His book entreats readers to examine how the rapid advances in genetic discoveries will have broad-based social implications.
For example, Fletcher cites one of the Obamacare repeal and replace efforts that proposed an elimination of a genetics discrimination act. The 2008 Genetic Information Nondiscrimination Act prohibited health insurers and employers from using genetic information to discriminate based on who they employ and who they allow to buy their insurance.
"That was about to be overturned about six months ago," Fletcher says, "so I describe how advances in genetics are going to make that type of law really important because of how much predictive power in genetics is advancing, meaning that the scope of discrimination is much more important now than it was even 10 years ago. That's an example of using new findings to think about a particular policy that people might care about."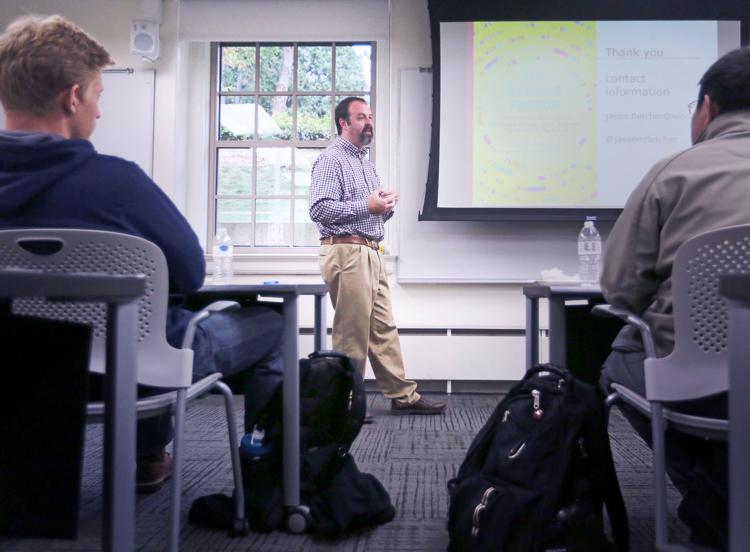 Such a finding may give someone pause before submitting a DNA sample to a major biobank. Encouraging discussions about issues such as privacy in the age of Big Data is a motivator behind both festivals.
The book festival's Moran also highlights a book by Dave Levitan titled "Not a Scientist," which is about how politicians on both sides of the aisle use science to prove whatever point will serve their argument.
"I think that's part of a broader national conversation, and for us to be able to talk about that is pretty interesting," Moran says.
The conversation definitely reaches beyond Madison's borders. The Science Festival this year hosts events in 53 cities and towns across Wisconsin, up from 30 or 35 last year, according to Heisler.
"Everyone in the state is within less than an hour's drive of at least one Wisconsin Science Festival Event," Heister says. "That's a very high water mark for us, and we're really excited."