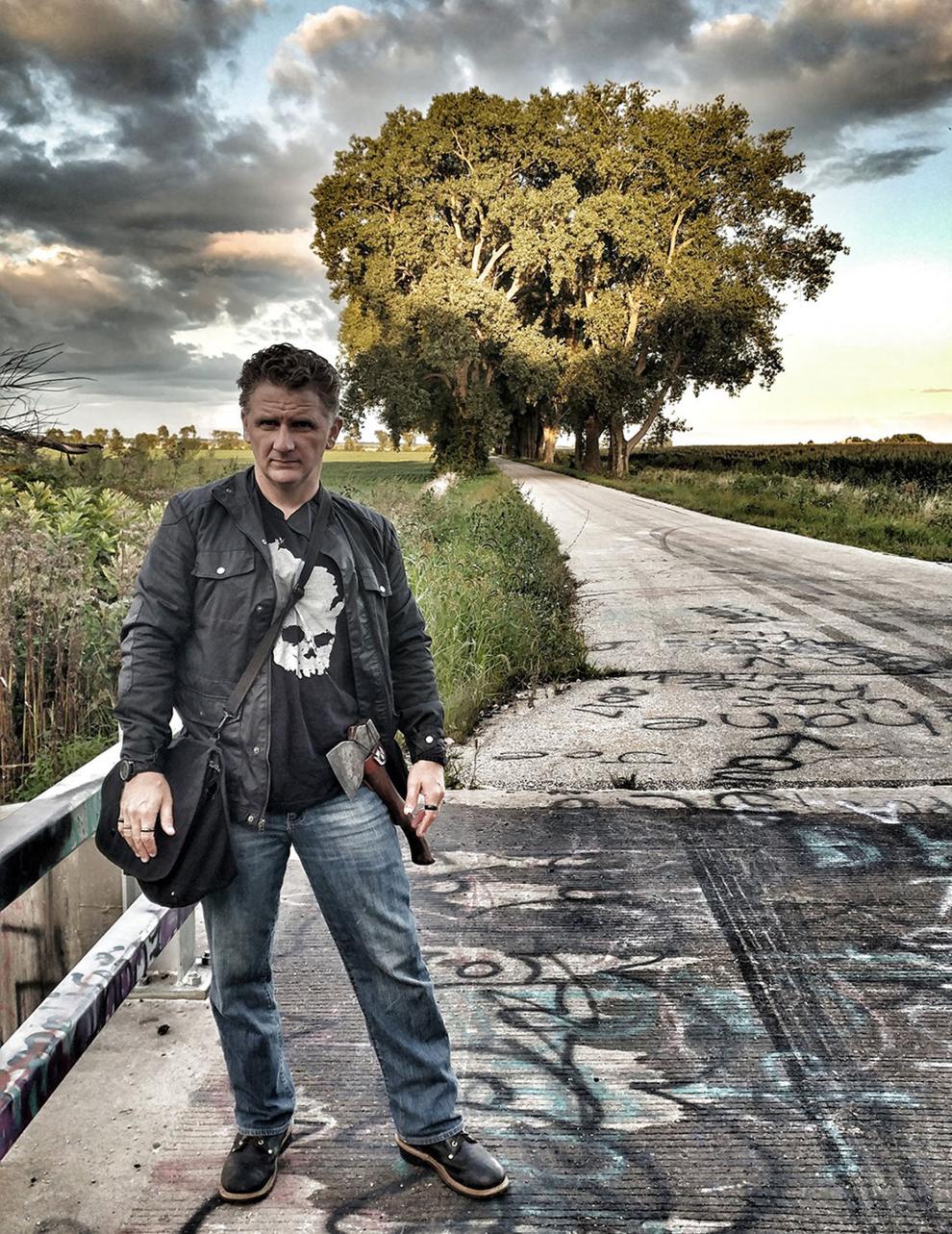 Editor's note: This story corrects the date of the author event in Sun Prairie. It is on Dec. 11.
Chad Lewis knows people — himself included — like being scared, so he's essentially written roadmaps on the topic through his various books on the supernatural throughout the Midwest. Lewis, who's originally from Eau Claire and now lives in Sun Prairie, will present his lecture "Legends and Folklore of Winter" at an outdoor event at Sun Prairie's Sheehan Park in early December.
Q: Can you start with your background? How does someone become a paranormal expert?
A: I'm from Eau Claire and my background is in the field of psychology. I did my bachelor's and master's (degrees) at UW-Stout. (Since then) I've been traveling the world in search of the strange and unusual. Currently I reside in Dane County's Sun Prairie and have for almost six years now.
Q: How did you become interested in supernatural activity?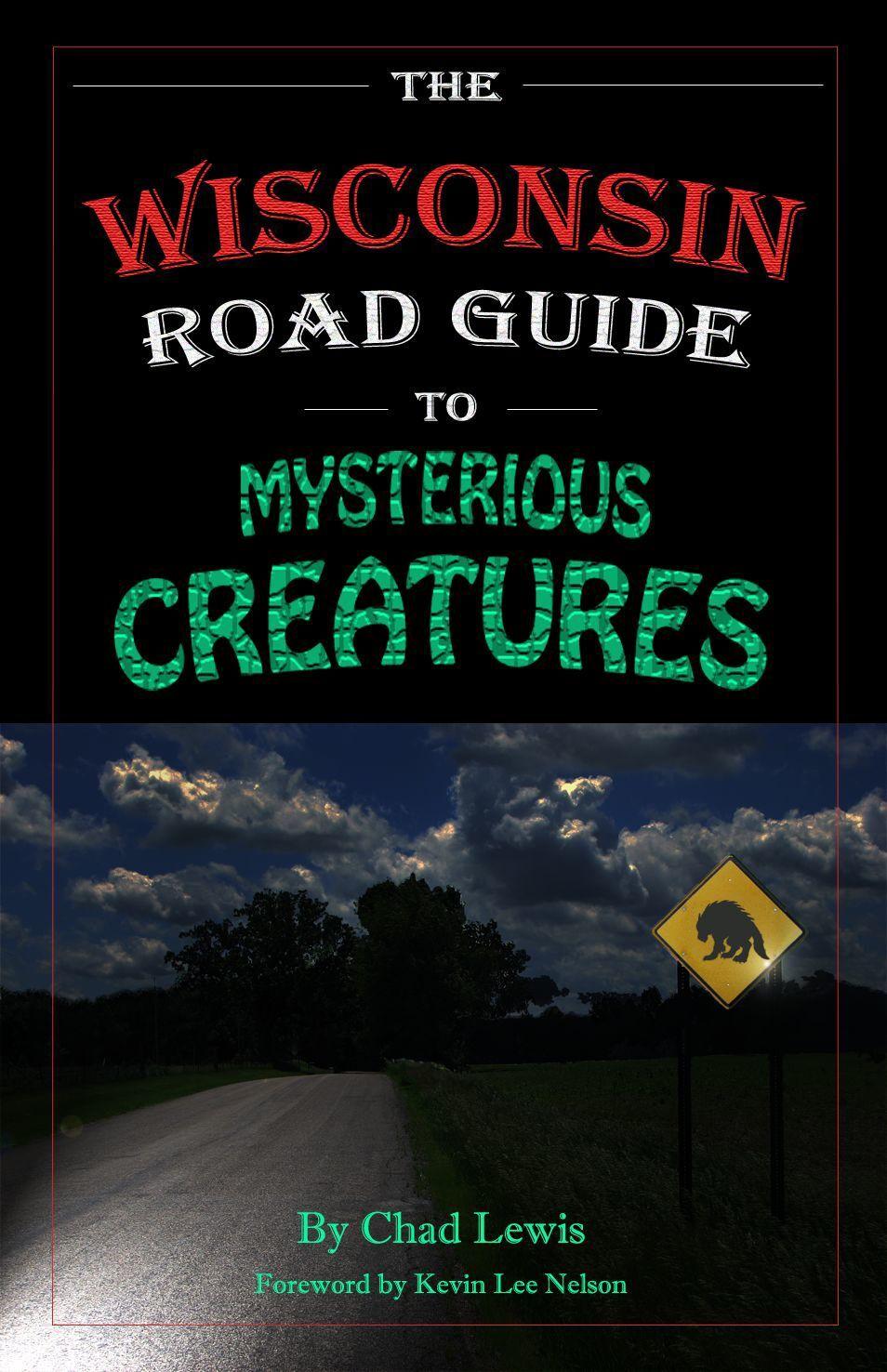 A: I blame my interest in the unusual on Wisconsin. Not only do we have the UFO capital of the world in our state, we have three of them: Belleville, Dundee and Elmwood. Growing up near Elmwood in Eau Claire, I kept hearing people in high school talking about seeing UFOs. (I went on to study) why some people believe in (the paranormal). I ended up doing my master's thesis in student beliefs in the paranormal. I started presenting at college research symposiums. People after it would come up and say, "Help, I think my home's haunted." When I finished grad school I had a real career. In 2003, I did a book on haunted places in Wisconsin. I scheduled so many speaking engagements I couldn't continue doing what I was doing — a traditional career. I jumped over to this and tried it out and that was 20 years ago and I haven't looked back.
Q: How many events do you have a year? Is there a season for paranormal presentations?
A: Fifteen years ago there was a season: September, October and the spring. Now it's year-round. Pre-COVID I was doing about 200 lectures a year throughout the Midwest at colleges, libraries and historical societies. In an average year, I would put well over 50,000 miles on my car.
Q: Has interest in your lectures bounced back in the past few months?
A: Last year I did 100 all virtual (presentations). This year it's been a mix. ... I'm just starting to do in-person (events).
Q: You've researched various aspects of paranormal activity in Wisconsin extensively. How many books have you written?
A: My last book to come out "Lumberjack Creatures of the Northwoods" in 2021 was the 25th book that I've done. I'm interested in all weirdness ... mysterious creatures, odd histories, UFOs, crop circles ... it just kind of blossomed.
Q: Why do you think people are so interested in the supernatural?
A: For the last 30 years I've been pondering this. I believe it's two different things — for everyone — true believers and die-hard skeptics. One (reason) is that curiosity of not knowing what happens when we die. If we've discovered every animal on the planet. That innate curiosity of not knowing the answers. On a deeper level as well I think it's a search for adventure. In today's world, when you can go to town and see the same restaurants, same businesses ... people are looking for that uniqueness, that local story that will only happen here. ... It's human nature to get spooked and I think people like it in a safe environment.
Q: After everything you've seen, what scares you?
A: I always joke if you're going to these places and you're not getting scared, you're not trying hard enough. I love getting scared because your nerves are on high alert. I enjoy it. It's an adrenaline rush. I'm not a big fan of the dark. I'm always getting scared at these places, that's half the fun. Walking through the woods in the middle of the night in Transylvania ... I didn't think a vampire would kill me ... at the same time, my mind was conjuring up Vlad the Impaler. That's part of the fun.
Q: What are some of your favorite Wisconsin "creatures" or stories?
A: There are so many. I think Wisconsin is so unique. Every other place in the world has legends, but in Wisconsin we have such a wide variety of so many weird ones. One of the stories is the sea monster that is said to reside in Lake Pepin (located on the Mississippi River near Lake City, Minnesota), called Pepie. I've seen written reports dating back to the Civil War. My favorite part is the people of Lake City have a $50,000 reward for the capture of this monster. Even if you don't believe in sea monsters, when you're swimming in the lake, every piece of algae that brushes your toes (makes you think of Pepie).
Q: What can people expect from your "Legends and Folklore of Winter" presentation?
A: The program that I put together ... I've done it mostly virtually and at a few libraries. It dawned on me that I can't be a fraud. I've got to step up and at least do it one time outside. I'm going to condense it so it's a little shorter, more family-friendly. (But) I'm doing it outside no matter what the weather. When you do this many lectures for 25 to 30 years, you have to always kind of challenge yourself. I'm using the (event) as a donation for the Sun Prairie Public Library.
Q: Anything about your books or creature research that I haven't asked that you want people to know?
A: I hope people don't take my word for it. They go out there, travel to these places and decide for themselves whether these legends are true or not. With COVID, because we can't travel very far, it's allowed people to do more "staycations." I think more people are rediscovering the region they're in.