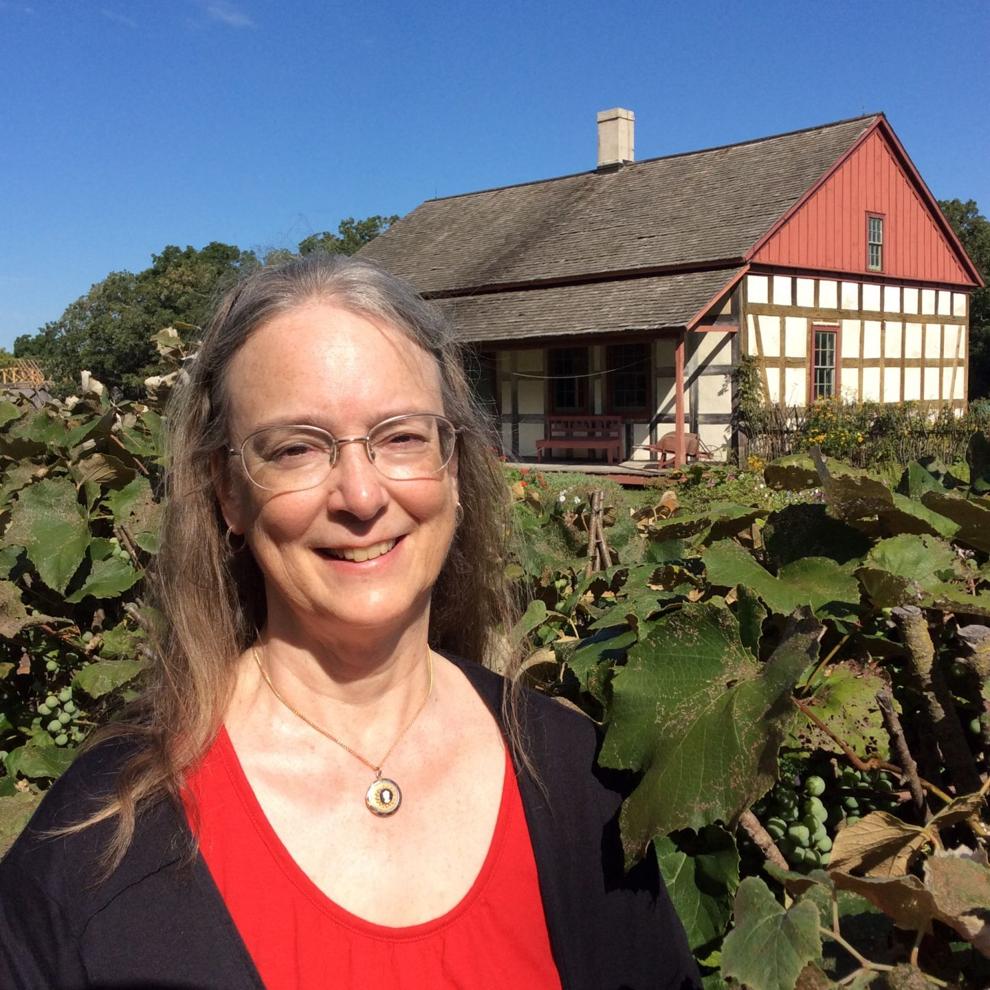 Middleton author Kathleen Ernst has written more than 40 books, but Nov. 30 marked the publication of a new character — Hanneke Bauer — someone she has been envisioning for nearly 40 years. "Lies of Omission" features Hanneke, a Pomeranian immigrant to Watertown in the mid-1800s. Upon arrival, she confronts unimaginable challenges.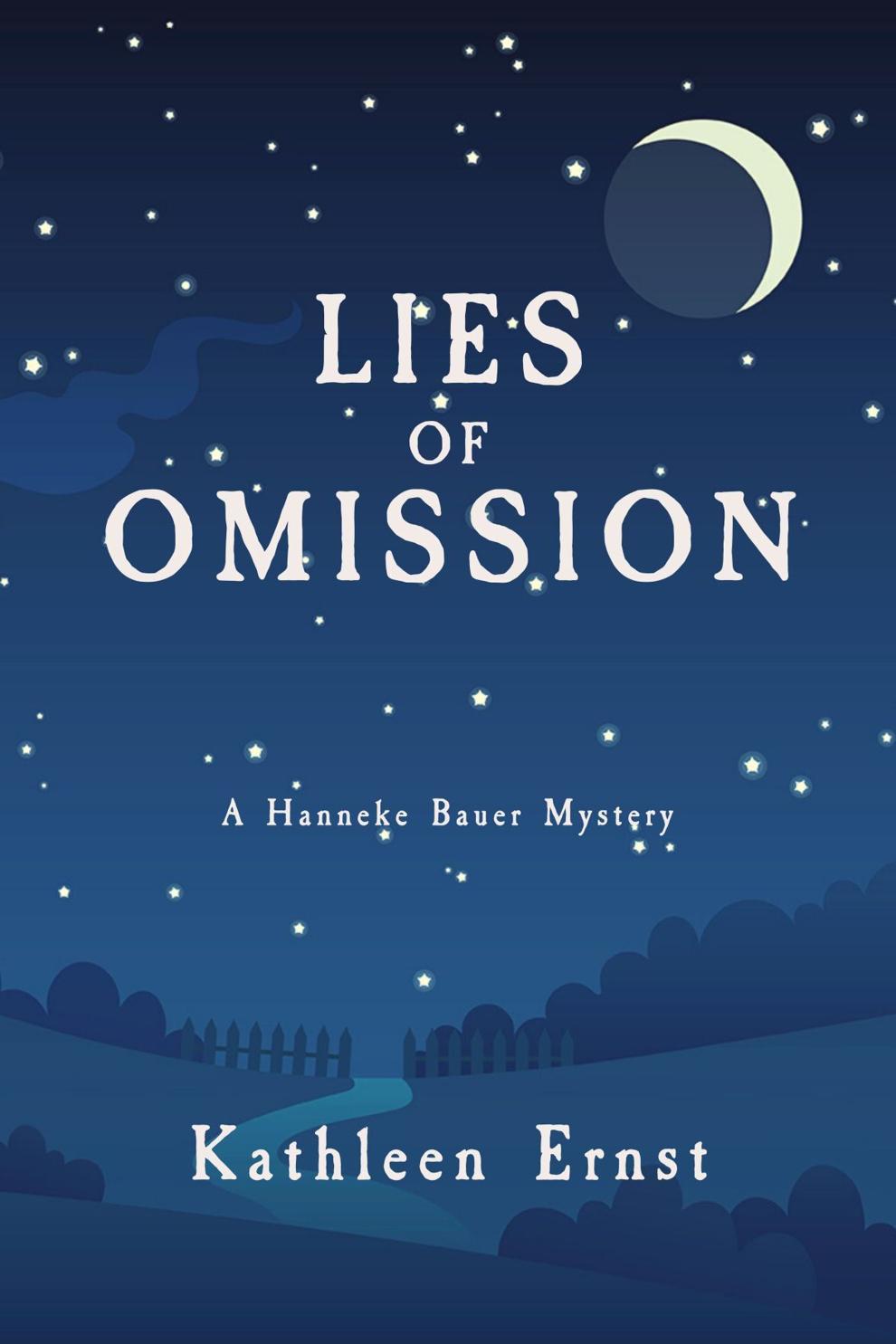 Q: You've written 11 books featuring Wisconsin sleuth Chloe Ellefson. What made you want to start a new series?
A: I'm not abandoning Chloe. That series will continue as well. After writing the very first Chloe Ellefson mystery some years ago, and giving it to my agent, I started the Hanneke Bauer project. The Chloe manuscript sold and Hanneke got put on hold. I finally had time to dust the manuscript off a year or so ago, and had great fun finally finishing the story. It's a lot to juggle, but I do plan to keep both series going.
Q: So Hanneke Bauer will be a series as well?
A: Yes. The publisher offered a three-book contract. I'm currently working on the second Hanneke Bauer mystery and the 12th Chloe Ellefson mystery.
Q: What was your inspiration for Hanneke?
A: My inspiration to write about an early German immigrant woman goes back almost 40 years. The farmhouse in the story is a fictionalized version of a structure that's been restored at Old World Wisconsin. In 1982, when I became an interpreter at the historic site, I worked in that home. I spent many hours walking the floor, cooking in the black kitchen, spinning and weaving, and thinking about the Pomeranian family that first lived there. I return to immigrant stories because I'm inspired by strong people who managed to survive and thrive despite hardships. Protagonist Hanneke — a very practical, intelligent, industrious woman — developed gradually in my mind.
Q: How do you describe the book?
A: Hanneke travels to Wisconsin in 1855 to meet her husband, only to learn that he is dead. She finds herself alone and friendless in a place torn by political turmoil. The nation was moving toward a civil war. Also, some American-born citizens were alarmed by the growing immigrant population. The nativist movement peaked in 1855, and it was a tough time for new arrivals. This sometimes violent unrest provided great dramatic background for the novel.
Q: The book goes into detail about a group called the "Know-Nothings." Can you explain what this group was?
A: This nativist group began as a secret society aimed at preserving their way of life. If someone asked one of them a question, he would wink and say "I know nothing." The group later evolved into a political party. Although the movement started on the East Coast, it quickly spread. Wisconsin was home to at least two Know-Nothing newspapers. Some German-speaking people here were so worried about this nativist movement that they held a convention in Watertown to discuss creating a German state to preserve their own laws and customs. I was interested in shining a light on a lesser-known but timely topic.
Q: It's sad that we face similar societal issues today. Were you thinking about that when you wrote "Lies of Omission?"
A: When I began the book, I was thinking primarily of the historical perspective. By the time I completed it, anti-immigrant sentiment was a volatile issue. As I reread the old draft, I thought, "I'm watching these things on the news."
Q: While many of your previous adult books have included history, they've still taken place in the present day. This one takes place in 1855. What was it like writing about that far in the past?
A: I enjoyed it very much. I have written a lot of children's historical fiction, and most of the Chloe Ellefson mysteries contain strands of historical fiction. My experiences at Old World Wisconsin's Pomeranian farm were particularly helpful for this story. I knew the house well, I'd worn period clothes, I'd done all kinds of domestic chores. I was back there in my imagination while writing.
Q: The book takes place in Watertown. How many of the shops and streets mentioned in the story actually existed?
A: To a large degree I relied on historical directories and maps. The Buena Vista Hotel and Vulcan Iron Works existed, for example. I did walk the Watertown streets, where it's still possible to get a sense of the past. The hotel is still there ... I believe it's a tavern now, very much remodeled. The Watertown Historical Society has done a wonderful job of preserving records.
Q: It's heartbreaking when Hanneke gets to Milwaukee and her husband isn't there. Have you read historical references of that happening to women?
A: I have, and imagining it strikes the heart. These were women who often had never before left their home village. In one story, a Norwegian woman traveled with her children to meet her husband in Wisconsin. She was within a few miles of his farm when they met a wagon on the road. The driver, a neighbor, had to deliver the news that her husband had recently died.
Q: You are now working on two series at once. What can we expect from Chloe Ellefson in her next book?
A: Chloe is on assignment at a historical site I haven't featured before. The book will focus on a new ethnic group as well, one that fascinates me and is not as well known as some of other groups I've written about. Although I'm still in the early stages, I'm really excited!