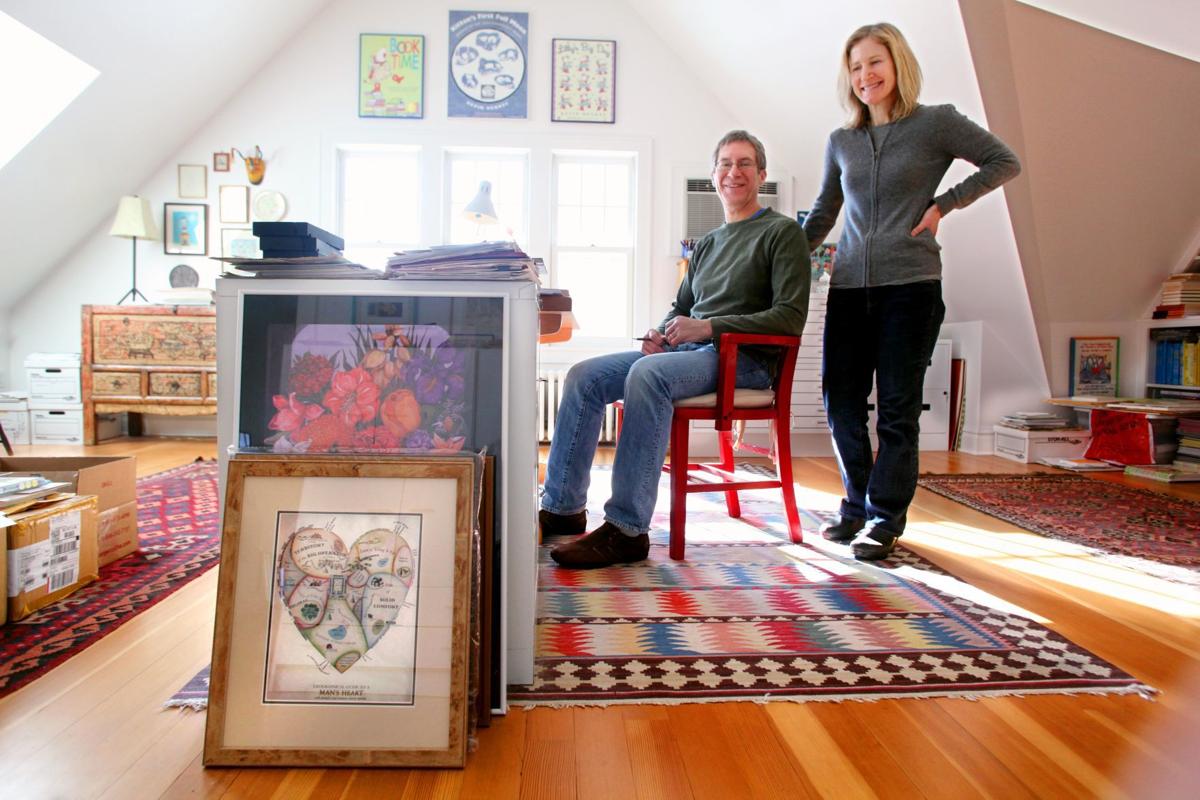 For fans, reading a book by Madison author and illustrator Kevin Henkes is like having a conversation with a good friend — thoughtful, kind, understated and memorable. Be it a board book for very young children with only a few words per page, or one of his novels for young adults, Henkes is known to reach readers of all ages.
So it's not surprising that this month Henkes likely will become the most decorated children's book author and illustrator in the state.
Henkes, who previously won the Caldecott Medal for "Kitten's First Full Moon" in 2005, and the Newbery Honor for "The Year of Billy Miller" in 2014, will be honored with the 2020 Children's Literature Legacy Award by the American Library Association — an award given for his total body of work.
"It's a pretty big deal," Henkes laughingly agrees.
In the world of children's literature, Henkes joins past winners such as Theodore S. Geisel (Dr. Suess), Beverly Cleary and E. B. White. Henkes also has been awarded two Geisel honors, two Caldecott honors, and a second Newbery honor.
"I think it would be safe to say he is (the most decorated children's author) for Wisconsin," said Kathleen Horning, director of the Cooperative Children's Book Center at UW–Madison. "And perhaps all authors, not just children's authors."
He writes picture books that show he really understands the psychology of children, Horning said.
"I love his picture book 'Parade of Elephants,'" Horning said. "It's really simple, but it's the perfect picture book that I've read over and over again and I don't even have young children to read it to."
Then he has these really excellent "Penny" books for very young readers; "The Year of Billy Miller" about a second-grader and perfect for that reading level; and beautiful novels for older kids, such as "Olive's Ocean," Horning said.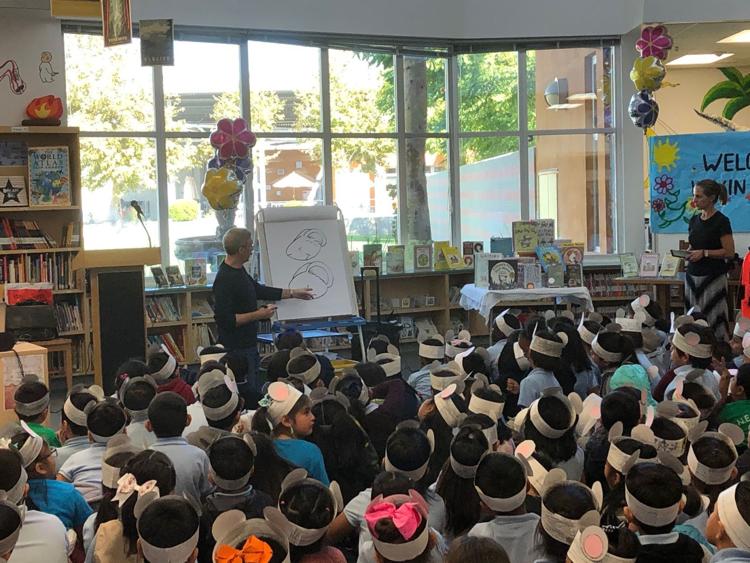 "I really, really love his most recent novel 'Sweeping Up the Heart,'" she said. "Almost all of his novels are set in Madison, and 'Sweeping Up the Heart,' feels like such a Madison book. It has such an amazing subtly. It captures that moment when a girl is starting to see her parent as a person, and also beginning to move from childhood to the beginning of adolescence."
"I think what's really distinctive about Kevin is he's not just the most awarded author, he's awarded across categories," Horning said. "Kevin's body of work is so diverse," she said, adding the only thing he hasn't written yet is non-fiction.
"There are very few authors and illustrators on a national level that have been awarded for their writing and their art," she said, citing the "Frog and Toad" books written and illustrated by Arnold Lobel.
Perfect timing
Henkes learned he had won the 2020 Children's Literature Legacy Award, given by the American Library Association, in January.
"It was nice because my wife and I had planned a trip to New York in January," Henkes said, explaining they had tickets to see a Broadway play.
Turned out the circumstances couldn't have been more perfect.
He and his wife were in the apartment of his first editor, Susan Hirschman, who is now retired, when the phone call came.
"It was a complete surprise," Henkes said. "I knew the ALA midwinter conference was going on, (but) I never really thought about (winning) the Legacy award. The fact that we were in New York with my first editor made it all the better."
Henkes said it was one of those moments in life where he remembers the feeling of being told he had won as opposed to what specifically happened.
"Originally I thought that I was too young to win it," said Henkes, who is 59 and has been writing books for nearly 40 years.
Sylvia Vardell, chair of the 2020 Children's Literature Legacy Award for the American Library Association, said one thing that sets Henkes apart is that he's worked with the same publisher his entire career.
"That is unheard of," Vardell said.
Vardell was part of the five-member committee that spent a year reading the entire collection of books written and illustrated by the nominees.
"It's really fun," she said. "Most awards are focused on just brand new books."
However, the Legacy award looks at a lifetime of work of a children's author who has made "a significant and lasting contribution," she said. "You're taking the long view."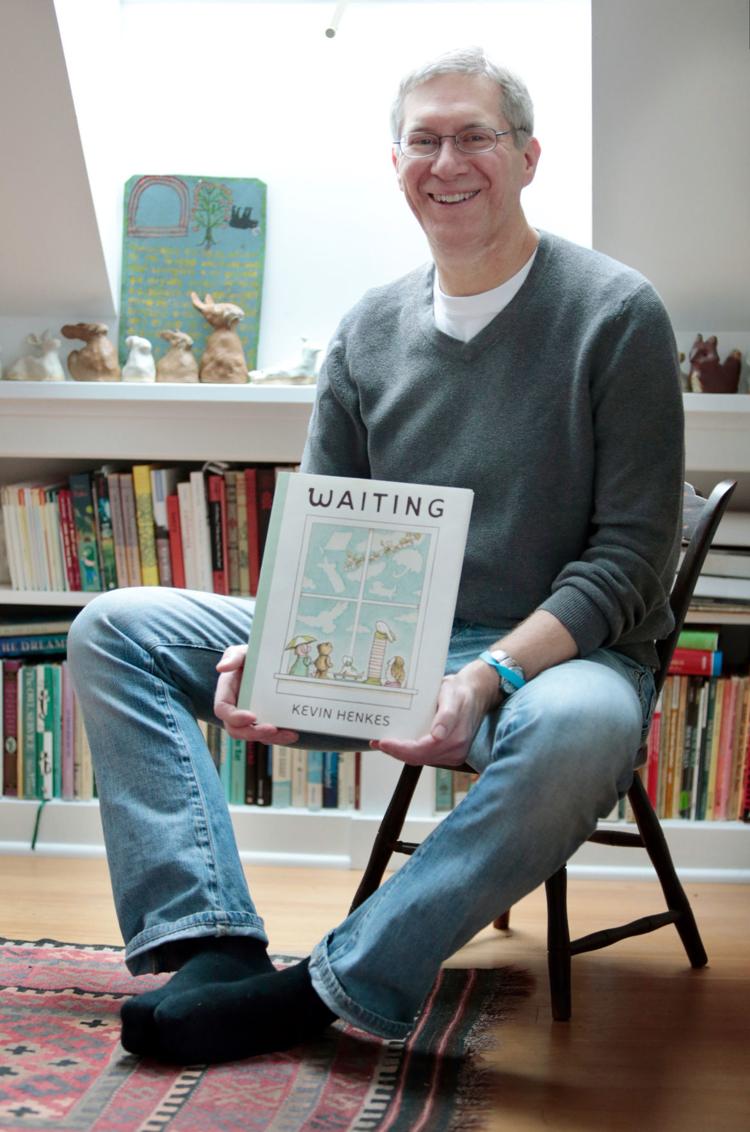 Henkes said this significance makes the award "special in a particular way and that is pleasing to me."
"It made me go back and look at my books, which I usually don't do," he said. "That was nice."
Looking back
Henkes describes it as similar to looking at a photo.
"Looking at my books reminded me of where I was at particular times in my life," Henkes said. "It made me think of my very first trip to New York."
And as with his most recent trip, his first venture to New York also was filled with a certain amount of serendipity.
"I love New York," Henkes said. "I went to New York the summer between my freshman and sophomore years of college," said Henkes, who attended UW-Madison. "New York had been a place that I wanted to visit for years," he said. "And it felt electric and full of energy and I felt like I was giving off sparks. It was very magical, and then having Susan Hirschman (publisher and founder of Greenwillow Books) accept my first book and offer me a contract was incredible."
His first book, "All Alone," was published in 1981 when he was 20 years old.
Henkes said he spent a lot of time at Madison's Cooperative Children's Book Center figuring out what publisher he liked best and the one he thought would be the best home for his book.
"Greenwillow Books was my first choice," he said. "I was very, very lucky. I got an appointment with Susan and she offered a contract on my second day in New York. It was an extraordinary day."
The Cooperative Children's Book Center began in 1963 and is a library that is part of the UW-Madison's School of Education.
However, even though it's a children's book center, the library isn't really for children. Employees there evaluate new books for children and teens and make recommendations to Wisconsin librarians, such as the best book of the year and the books they would most likely find helpful to share with teens, Horning said.
"I first met Kevin before his (first) book was published," Horning said. "He was a regular at the CCBC. I remember his excitement when his first book was published. He was just so young then."
Now the Madison author has more than 50 books published and has won pretty much every major award given to children and young adult authors.
"Kevin ... is such a fixture in Madison. I always forget how famous he is until I see him outside of Madison," Horning said, remembering a book signing event of his at a library in Kentucky that ended up having people lined up around the block "like a Rolling Stones concert."
"For us, he's just Kevin," Horning said. "He's just such a natural with children," she said. "He always seems to know what to ask them."
Reading aloud
As a children's book author, it's not surprising that books and reading have been central in the lives of Henkes and his family.
"We obviously have lots of books in our house," Henkes said. "One thing that was very special became reading at breakfast," Henkes said of a ritual he had with his two children while they were growing up.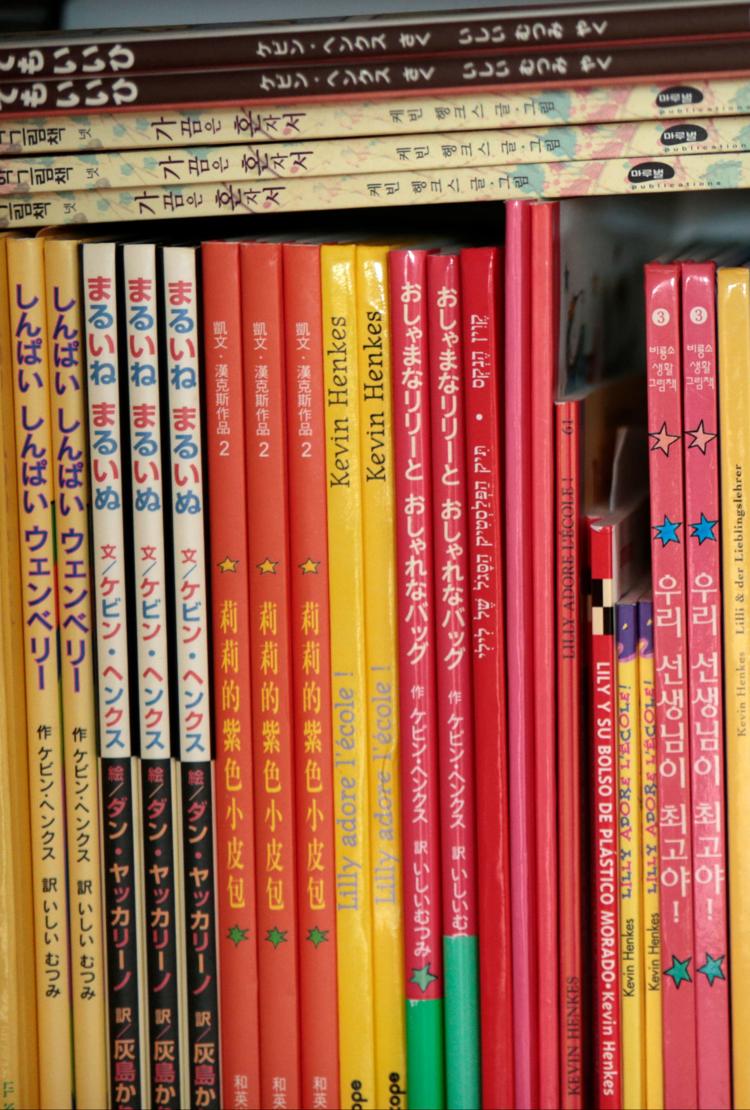 For his son, when he was younger, "it was a way to get him out of bed and moving in the morning," Henkes said.
"For years we would always have novels going," he said, explaining how he would read while the kids ate breakfast and his wife made school lunches.
"All four of us, the whole family, had this shared experience," he said. "We had our kids take turns choosing the books. It was something that we were all engaged in."
Henkes said he found it interesting when his daughter would pick a book with a female protagonist and his son would resist.
Sometimes if a historical novel was chosen the kids would want to read a more "modern book," he said.
But what they learned was that "if it was a good book, it was a good book," no matter the gender of the main character or time period, he said.
"We would keep track of the books we read on a piece of paper in the back hall," Henkes said. "There were over 100 books that we read together. We continued to do it through elementary school."
When his son reached middle school and morning routines changed, he would read to his children separately.
"At a certain age my son asked if it was OK for him to just read the newspaper sports page during breakfast, and that was fine," he said. "And my daughter asked if it would be OK if we just talked."
Henkes said it wasn't until his son was applying to colleges and wrote about his reading to him at breakfast that Henkes learned he asked to read the newspaper because he thought he was too old to be read to.
"That was the first he revealed that," Henkes said. "It shows the power of reading aloud. I think we all love that."
Letting children lead
But not all children love to read and for those families that struggle, Henkes recommends having children pick the books they want to read, as opposed to being told what they need to read.
"That gives them the sense of empowerment," Henkes said, adding his kids would pick books out at the library "even though I was going to read them aloud."
"I think one thing I would keep in mind is what the particular child likes," Henkes said when it comes to engaging young readers. "And no one knows that as well as a parent or caregiver."
"Just being able to read and having that time with your child, on your lap, is a nice thing," Henkes said. "A strong human connection is being strengthened. I think it is very comforting to a child, and nice for the adult."
Henkes said he has many favorite authors, several of whom are past Legacy recipients. Beverly Cleary, E.B. White, Katherine Paterson, Paula Fox and Virginia Hamilton.
"That is one of the extraordinary things about the Legacy award ... to be included on a list of names with people like that," Henkes said. "I need to remind myself that it's real."
Vardell said she can't reveal who or what group nominated Henkes for the award, but that the committee was "just thrilled with our choice."
"The breadth of his work is just so stunning," Vardell said. "His picture books have become a staple of childhood," she said.
In addition, Vardell said she finds his young adult novels "really smart and sensitive" and Henkes has proven to be "such a deep thinker" about children's literature and child psychology.
On the surface a child's book can seem very simple, but it's really a work of art and story of human development, she said.
"All of that to me is such a statement of what children's literature does," Vardell said.
The Legacy Award typically is given in June at the annual ALA conference, in addition to the Newbery and Caldecott awards. This year the awards will be given virtually on June 28 and Henkes is videotaping his acceptance speech.