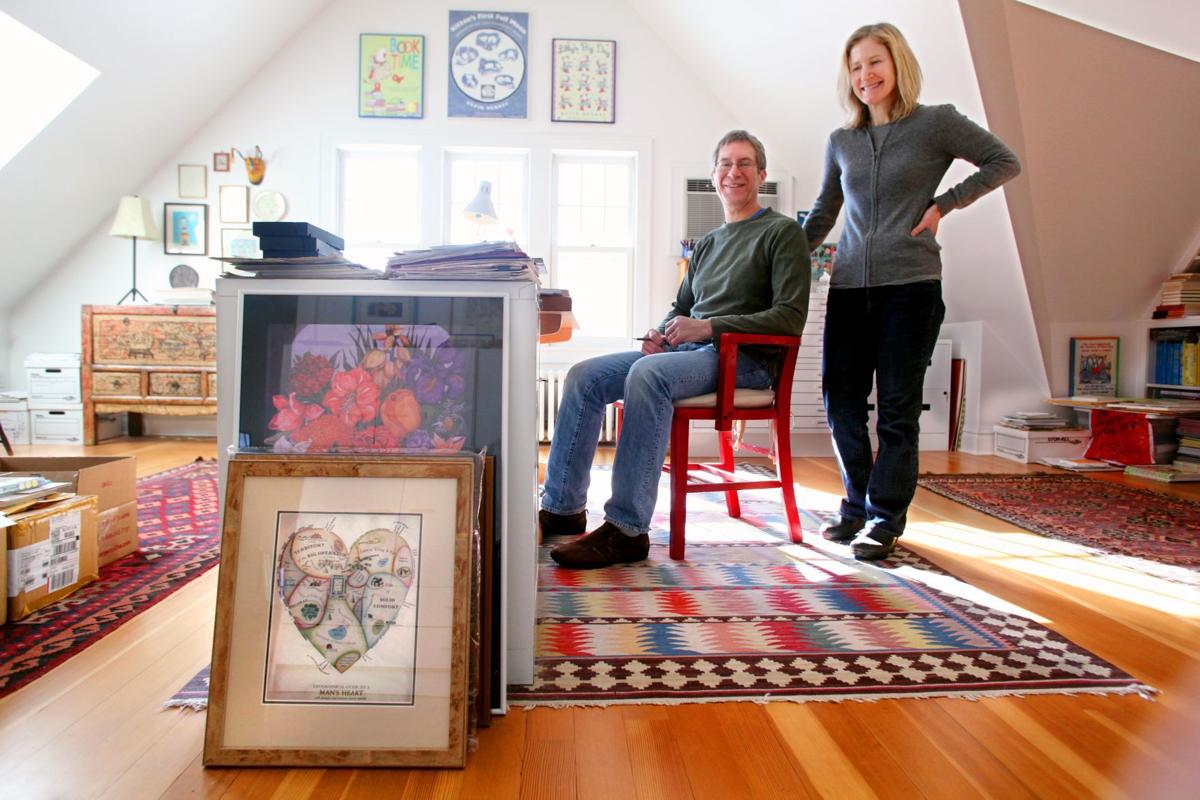 Kevin Henkes can fit a lot into a children's book.
In his latest "Penny and Her Sled," he works in lessons on patience and imagination. This is the fourth book in his Penny series for early readers that also include "Penny and Her Marble," which was awarded the 2014 Theodore Seuss Geisel Honor.
Henkes lives in Madison and has written and illustrated more than 50 books ranging from picture books to novels for young readers.
Q: I have to say, I've read few children's books where the ending wasn't overly predictable, "Penny and Her Sled" being one and it was wonderful to be surprised!
A: When I wrote "Penny and Her Sled," the gist was: girl has sled, girl wants to use it, girl waits for snow. Originally, I had it snow in the book. But that is so expected, and I really wanted to see if I could do something different. Life is full of things that are unexpected. The small story is a girl is waiting to use her sled. The larger story is about waiting, patience, imagination and adaptability. On a deeper level it's about familial love, human connection and the passage of time. Hopefully there are enough layers that make it elevated.
Q: Of the picture books you write and draw, you've created a kind of literary mouse universe. Penny is among them, but there are also your books featuring Wemberly, Lilly and Sheila to name a few. What is it about mice that make for good story telling?
A: I think of them as children, but I like to draw animals more than I like to draw humans. The other thing that's important is that there are certain things one can do with animals on the page that would be different with people. In "Julius, The Baby of the World," sister Lilly is jealous. She pinches Julius' tail and screams in his ear. Doing the same things with humans might not be that funny. With animals, I can tap in to that human emotion, heighten it, and it works. The first book I did with mice was "A Weekend with Wendell." I had sketched a mouse and liked it.
Q: How do you describe Penny?
A: I think of her as being thoughtful, I think of her being patient, and I think of her as being imaginative. She's quiet, but she's also independent. It's fun: as the number of books grow, and the characters and number of characters grow, I do see such differences in their personalities.
Q: I noticed this latest Penny book, which is written in five short chapters, is considerably longer than your first book featuring her, "Penny and Her Song." Was it your intention to grow the book as the character grew?
A: Yes, it was. I believe the first book had two chapters, (the next book) three, then four. Also, with each new book the time span grew. "Penny and Her Song" is one day and the following morning, while "Penny and Her Sled" is many weeks. Also, the setting and Penny's world are enlarged from just her house and her yard to, finally, the larger neighborhood.
Q: The book looks at two things that every child and adult can relate to: waiting and weather. Do you often notice children struggling with waiting?
A: I did a picture book called "Waiting," and I've noticed from book tours and school visits and having children of my own that waiting is such as huge part of children's lives. They wait in line for lunch, wait for their birthday, wait for the weekend. One could argue that we live in a time of instant gratification, but kids still wait all the time and understand waiting.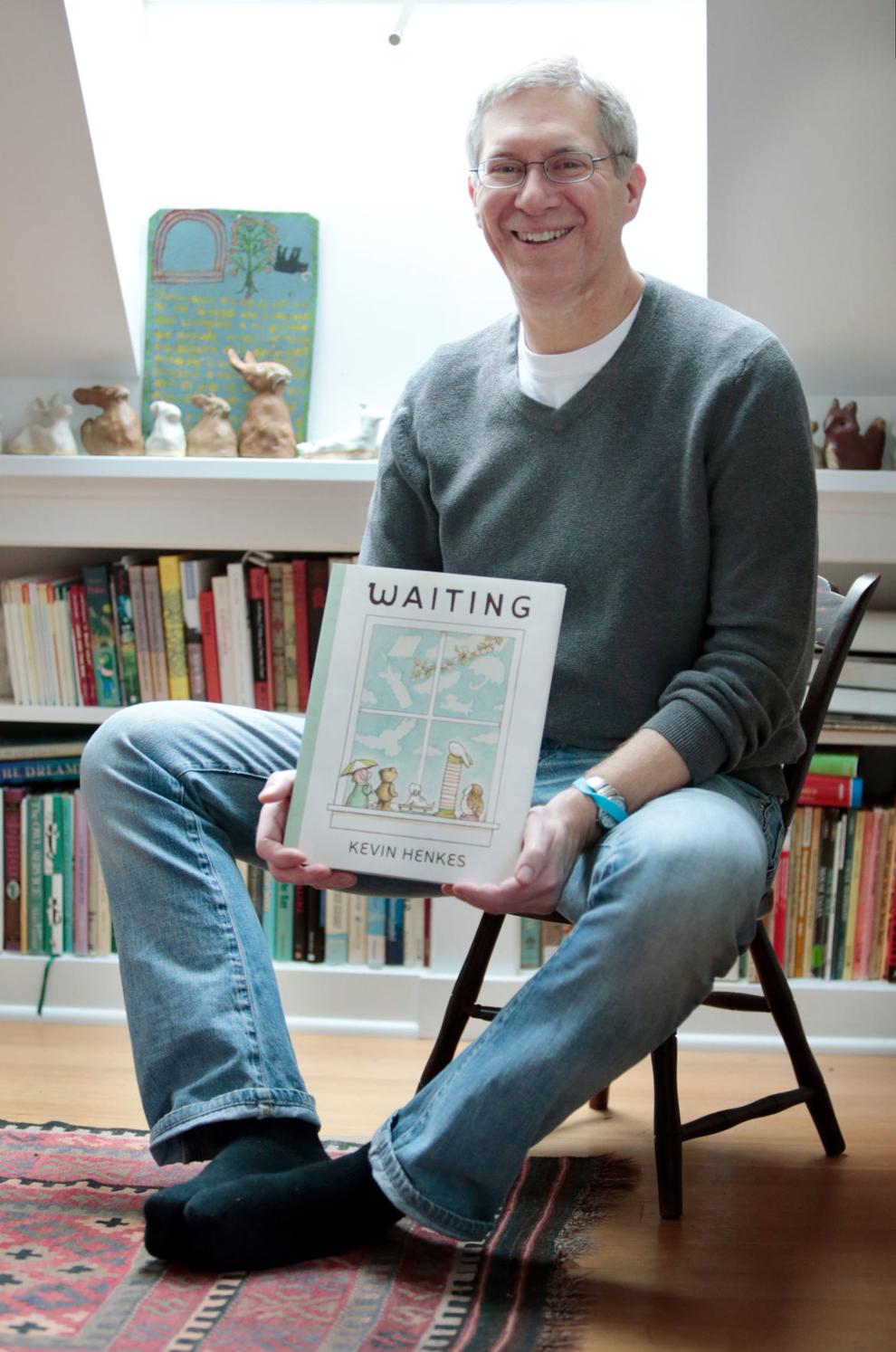 Q: As I was thinking about the topic of weather, it made me realize that it's something we truly can't control. Is that why you had it be an element to this Penny story?
A: I wasn't thinking about the point that one can't control it, but this book is very much about the passage of time. When Penny and her mother go to the garden (in the spring), and Penny says, 'Nothing is growing,' but her mother says, 'Things are growing under the ground'—those kinds of concepts are new and interesting for a kid. Maybe for an adult that's taken for granted, but for a child it's new.
Q: You illustrate many of your own books — what do you enjoy the most about drawing Penny and her family?
A: The useful things about returning to a character like Penny is there's so much that's already established. (However) I can't tell you how I poured over my notes (from previous Penny books ensuring) the bedspread is the same color, the wall paper in the living room is the same color, the mother's clothes are patterned the same way. I go back to things to make sure. I think I was a literal child, and if I saw something (inconsistent) in a book, it really bugged me as a kid.
Q: I especially love looking for Penny's siblings, the twin baby mice, on many of the pages. I love how they are always peacefully sleeping in their basket — if only that was how it worked in real life.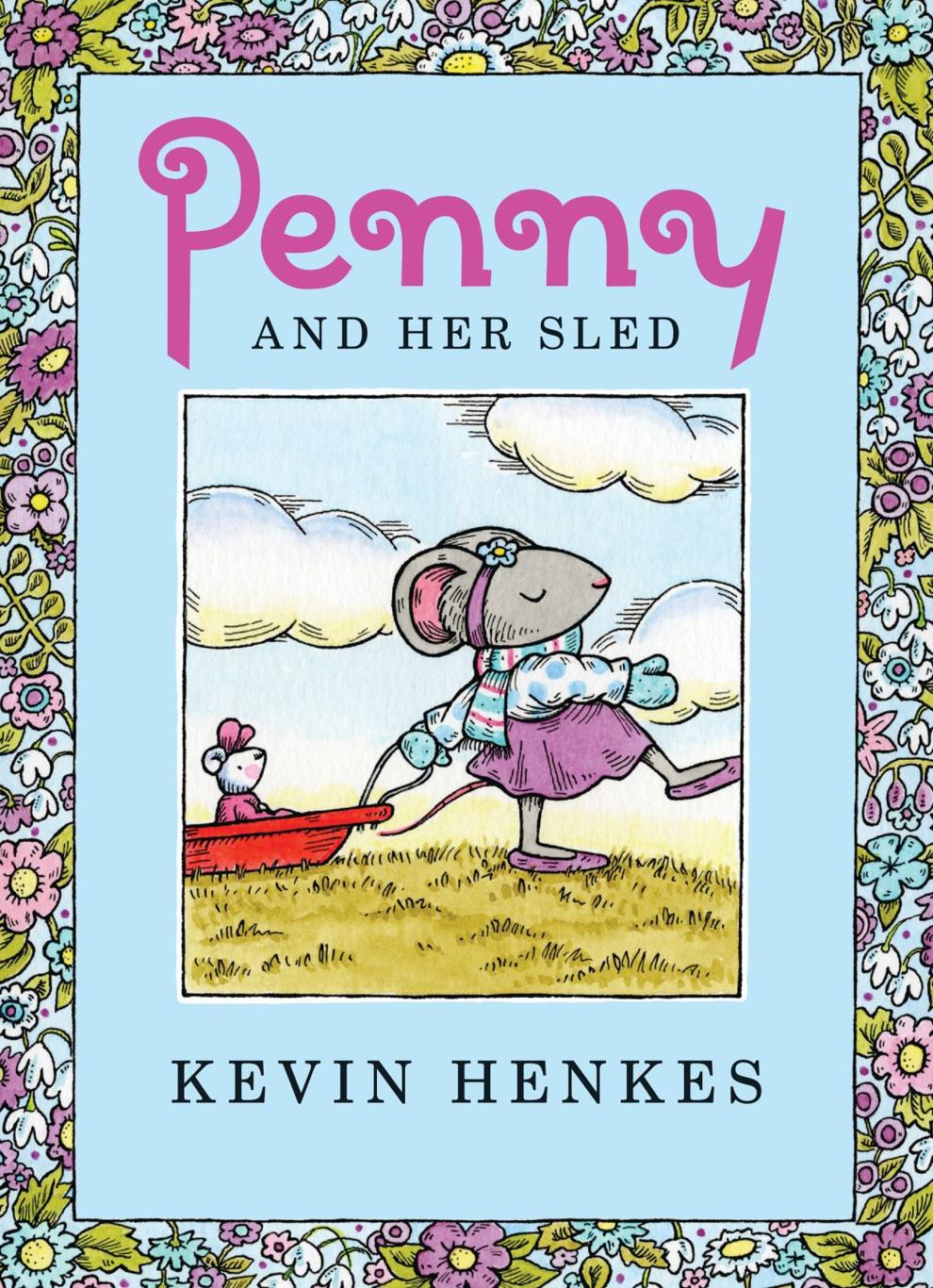 A: I have a very, very soft spot in my heart for the babies. That's the joy of creating a world, you can do things like that.
Q: I noticed that two of your Penny books also are published as "I Can Read" books, which seems like a natural fit. How did that come about?
A: I wrote (the books) as beginning reader books and my publisher, HarperCollins, has a strong beginning reader program. When the books were put into paperback, they all have the "I Can Read" label (however the text is exactly the same).
Q: I spoke with you in March as "Sweeping up the Heart," your novel for middle grade readers, was being published. I asked then if you had given any thought to a sequel and I can't help but to ask again.
A: I've just recently been feeling the stirring of a new novel, with completely different characters.