Madison author Dean Robbins has four children's books coming out this year covering everything from the person who discovered the polio vaccine to the origins of the mambo. Robbins, the former editor of Isthmus, said he drew on his love of jazz, his heroes and his Jewish background to create this variety of children's books.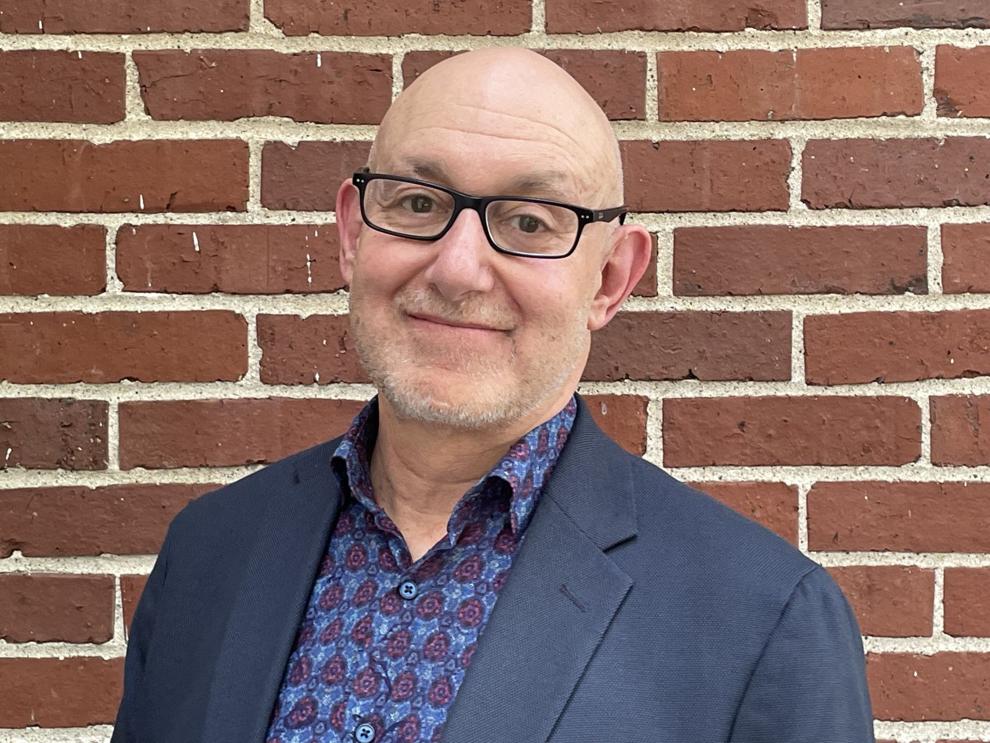 Q: Three of your four books out this year feature a person in history, and with the exception of Ruth Bader Ginsburg, the other two are relatively unknown. Why feature Jonas Salk, the man who discovered the polio vaccine, and Kitty O'Neil, the woman who broke the women's land-speed record?
A: I always admired Jonas Salk. I was inspired to write "Thank You, Dr. Salk!" (published June 22) from a Google Doodle I saw in 2014 by Mike Dutton, emphasizing the joyous, communal element of Salk's fight against polio in the '40s and '50s. He inspired the whole country to pull together to create a safe and effective vaccine. And luckily for me, Dutton himself signed on to do the illustrations for the book.
The Salk story has the drama of a scientist racing against the clock. Also, Salk was just easy to love as a dramatic hero. He devoted himself to making the world a better place as a child and worked to provide people "freedom from fear." He declined to patent the vaccine, insisting it belonged to everybody. The outpouring of gratitude that greeted the announcement of his effective vaccine was enormous. That served as an excellent climate for "Thank You, Dr. Salk!"
Q: Are you hopeful children make connections between the polio vaccine and the COVID-19 vaccine?
A: There's a strong connection, and I do touch on COVID-19 in the book's back matter. We're living in a time where so many people lack faith in science. A significant number of Americans have ignored public health guidelines. This is a moment when Jonas Salk stands as an example of science's potential for healing the world. He helped the public trust in the scientific method and got millions of people to volunteer to test the vaccine. That communal effort is the book's centerpiece — a suggestion of what we can accomplish when we all work together.
Q: What is the story behind you writing about Kitty O'Neil, the stunt woman known for breaking the women's land-speed record in the 1970s?
A: "The Fastest Girl on Earth!: Meet Kitty O'Neil, Daredevil Driver!" (out Aug. 10) is about one of the bravest women in American history. Kitty O'Neil was always obsessed with going faster than anyone in everything she did. Her land-speed record alone stood for over 40 years. She accomplished these remarkable feats after losing her hearing as a child.
While she was well-known in the 1970s and '80s, by the time she died in 2018 she was a fairly obscure figure. I read her obituary and couldn't believe no one had told her inspiring story in a picture book. Illustrator Elizabeth Baddeley helped a lot, creating action-packed images with smoke and the fire and tilted angles. The book practically vibrates in your hand.
Q: Shifting gears to "You Are a Star, Ruth Bader Ginsburg" (publishing Dec. 7), your book about this former Supreme Court justice is timely, given her death in September. Had you wanted to write about her for a long time or did you feel the time was right given her death?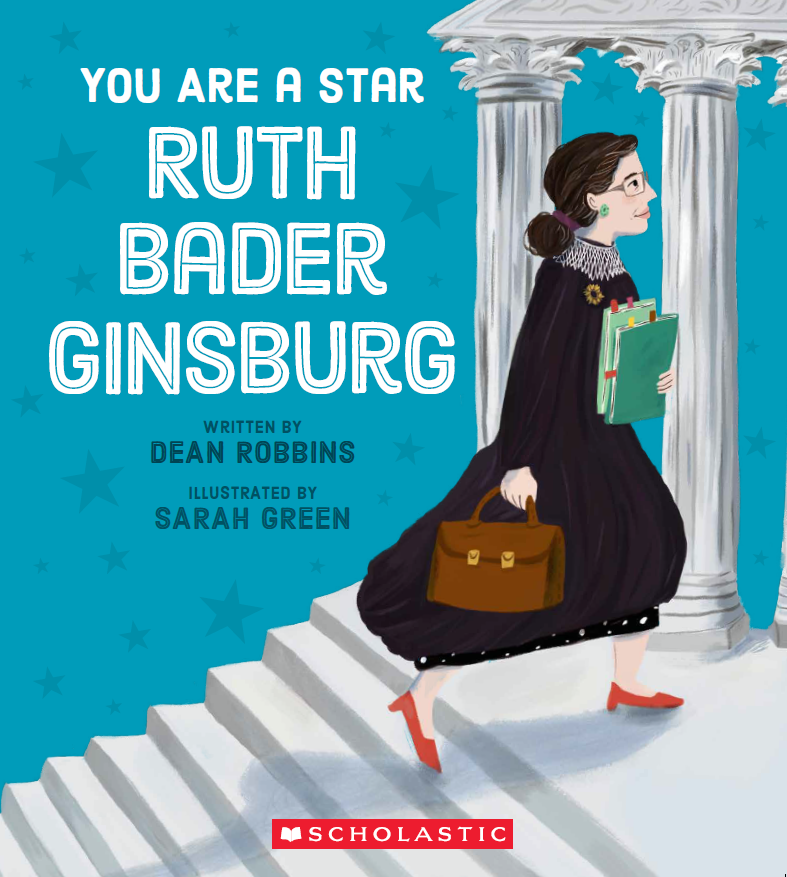 A: I admired her for years, but had never considered writing about her because there are so many children's books on the subject. I read through many of these books and was struck by how many were earnest and serious in their treatment of her life. In reality, Ruth herself was funny and playful. I thought it would be fun to write a different sort of book about her. I wanted to tell the tale of her fight for equal rights in a way that would be immediately appealing for children, featuring humor and eccentric details. To help accomplish that, Sarah Green, the book's illustrator, uses a lively comic book style.
Q: Given how much there is to say about Ginsburg, how did you decide what to include and how to focus the book? I especially enjoyed the bit about ice cream and prunes.
A: For my research, I was reading a lot of grown-up biographies about Ginsburg. I found myself taking note after note about the funny parts in her life, like how she kept herself awake at night working on cases by eating ice cream and prunes. She appeared in opera productions wearing elaborate costumes. She loved to dance. While looking for a quiet place to study during college, she ended up sitting fully clothed in empty bathtubs. In the book I included these tidbits in two-panel comics and sidebars on every spread. I hope that will make reading it a particularly fun experience for kids.
Q: The book is told in first person — something I don't remember from your previous books. How did you make that decision?
A: That's the first time I've done that. When you read about Ginsburg, you're struck by her unique voice and perspective. I thought it would help to bring Ruth alive for children to try to render that voice. Readers can relate to her as a down-to-earth human being as opposed to an iconic figure.
Q: Your books on Salk and Ginsburg both highlight Jewish people and in "Dr. Salk" you specifically talk about the Jewish concept of "tikkun olam" — healing the world. Why is this important to you?
A: I am Jewish myself and I've always been interested in people who build on the ethical foundation in Jewish religion and culture to make the world a better place. Ginsburg was the daughter of a Jewish immigrant and inspired by the idea of justice that runs through Jewish teachings. Salk based his work on the Jewish concept of healing the world. It deeply resonated with him, and he vowed to grow up to do something to help humanity. While Salk and Ginsburg were both shaped by their Jewish backgrounds, they're not just heroes for Jews, but for the whole world.
Q: Shifting gears again, how did your book "Mambo Mucho Mambo" (publishing Oct. 5) come about? I had no idea the dance had such an interesting multi-cultural history and just assumed it was Italian.
A: It's about a little-known moment in the history of desegregation in the 1940s and '50s, when the Palladium Ballroom in New York City struck a blow against racism by welcoming people of all backgrounds to listen to Latin jazz and dance the mambo. An interracial couple named Millie and Pedro met on the Palladium dance floor, fell in love, and became the world's best mambo team, anticipating the civil rights movement. I'd known this amazing story for years — I'm a big jazz fan — and wrote the manuscript more than a decade ago. It made no headway with publishers back then. Now, though, in an era much more attuned to diversity, it seems like the moment is right to tell about the beautiful, integrated scene at the Palladium.
Q: After such a busy year, what's on tap for 2022?
A: I have a book coming out about Jane Goodall, the second in the "You Are a Star" series. It takes a similarly humorous approach to the great primatologist, featuring funny stories and eccentric details.