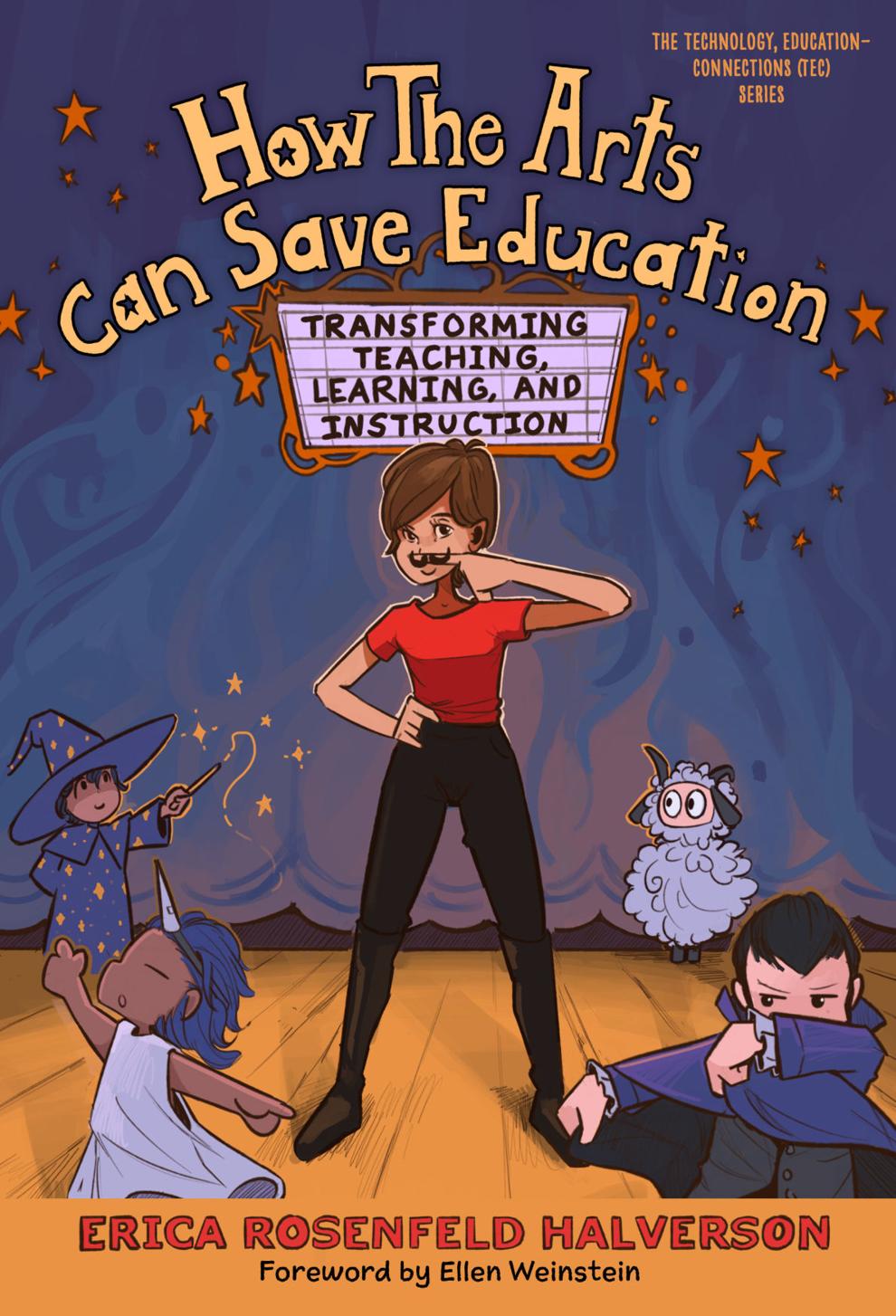 Performer, educator and author Erica Halverson has a lot to say about how the arts can be used in schools to transform education in a meaningful way in her book "How The Arts Can Save Education." Halverson, who also is a professor of curriculum and instruction at UW-Madison, will discuss her book during an in-person event at the Wisconsin Book Festival later this month.
Q: "How The Arts Can Save Education" will be published Oct. 22. How did you come to write this book?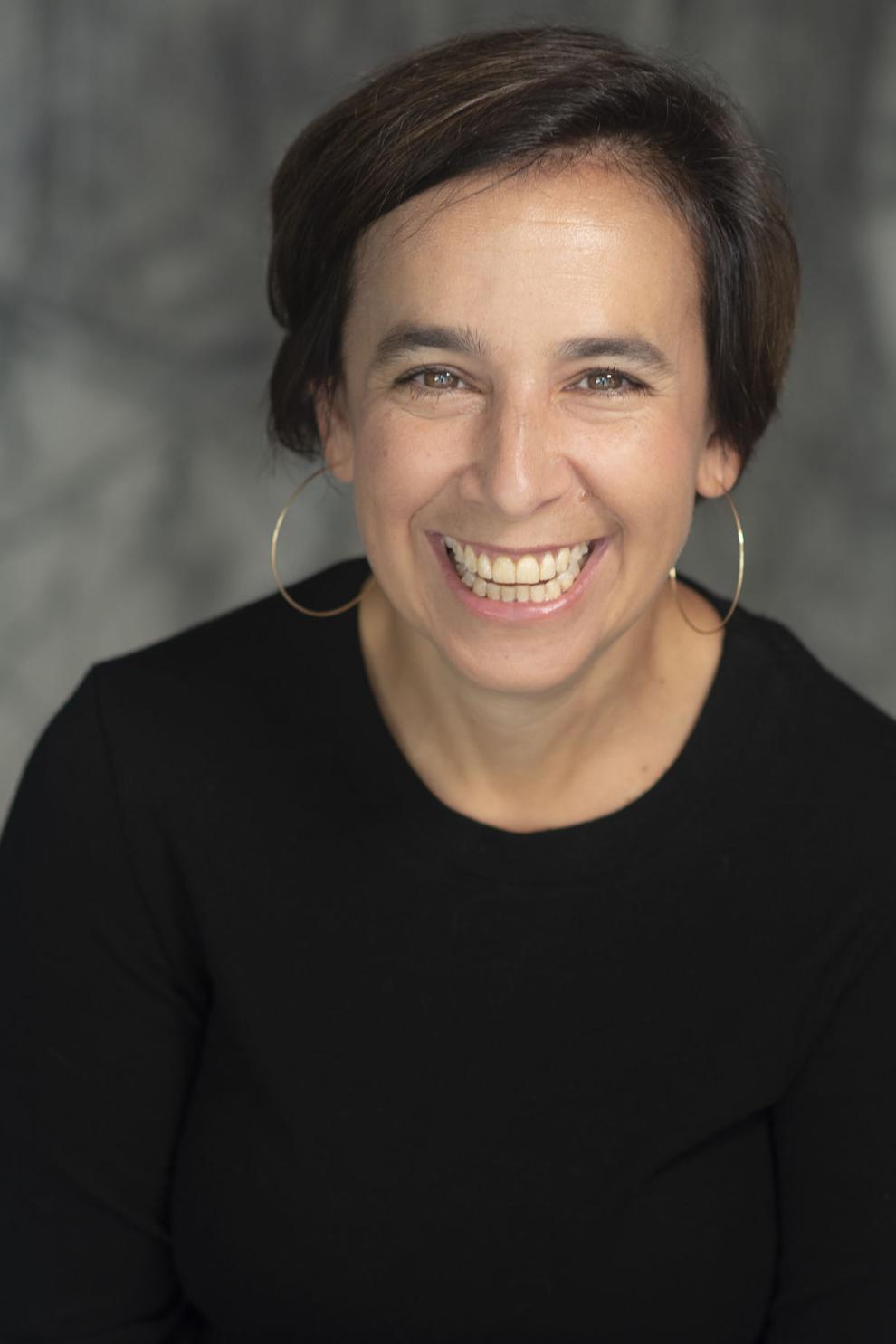 A: I have been an academic for about 15 years. I've always been in arts education and a practitioner of community arts work. I've kept those lives on kind of parallel tracks. My academic work has always informed the work I do with young people and arts. This is my first attempt to merge those two worlds together. How can I explain to the community of artists and arts educators ... how ideas from education can reach and inform what we do and speak back to the education complex about artists and art education.
Q: What is your background in the arts and what do you do now?
A: I grew up as a product of a community art education project. I went to college to study to become a professional actor. Then I realized I preferred the craft to the career. I founded and ran with a group of artist friends in Chicago (called the) Playmakers Lab. We were doing artist in residence programs in Chicago public schools (20 years ago). Kids were learning stuff in unexpected ways and routinely teachers were telling us the kids who were standing out the most rarely stood out in the classroom. I ended up getting my Ph.D. from Northwestern in the learning sciences. I had the opportunity to study what it means to know and learn stuff. I became, accidentally, an expert at the intersection of the arts and the learning sciences. (Then) I did the thing you're not supposed to do: I met a man and followed him, which turned out to be OK, because that's how I came to Madison.
Q: Did you continue performing when you moved to Madison?
A: There was a time when I thought that serious academics don't make art. In 2010, my husband said "I think you should do a play ... I think we'd all be happy if you did a play." I played the witch in "Into the Woods." That vaulted me into taking more of the opportunities (including with the) Children's Theater of Madison. (I also) perform with Music Theatre of Madison. In 2015, I then had some connections to the local professional performers in Madison and knew some of them were eager to get into spaces with young learners (so) we started up Whoopensocker. I did it smarter and with the wind of 10 years of research behind me. I've been doing that since 2015. I've been a professor at UW since the fall 2006.
Q: What is Whoopensocker?
A: The word comes from the Wisconsin Dictionary (and) it means something extraordinary of its kind. You could imagine someone saying, "We went to a whoopensocker of a party." We loved it because it's a delightful word. It's local and we felt it commented on the place where we live.
Q: You make it clear this book is not about arts education — why is it important to make that distinction?
A: That is something that really matters to me. First of all, when we take the arts as the topic of schooling it is very easy to marginalize it. (People say) there are way more important topics to education, (such as) reading, math, social studies, civics. All of those things are important. It is easy to marginalize the arts when we take them as a set of topics along with other disciplines. What I'm trying to do is explain how art practices can be used to transform across disciplines. For example, I talk about how scaffolding risk-taking is the single most important criteria for a successful classroom. Teachers and students being able to take risks, trying out new ideas, being wrong, and experimenting. That the arts, particularly improvisational arts, like dance, theater and music, be the way for how we can build that kind of scaffolding.
Q: I know STEM or STEAM education is a trend right now. Do you feel this is taking away from schools incorporating more arts education?
A: There is a section (in the book) where I talk about STEM and STEAM and (that) making the push from STEM offers us as art educators an opportunity for headway. There's a concern that (in this setting) the arts get relegated ... to arts and crafts time. (For example) you did real science, so go paint a poster (illustrating that science). But, that said, there are a lot of scholars and educators who think really meaningfully about the relationship between art and science.
Q: Is there a particular reader that the information in this book is geared toward?
A: This was a question the publisher kept asking. Certainly I would like it to be for anyone who plays a role in an instructional learning environment (such as) teachers, artists, administrators. Parents are often those people, too. My hope is to kind of democratize who gets to see themselves as an educator, too, which is why I tried (incorporating) jokes and (using) a certain voice.
Q: Are there any other important points in the book that you'd like to highlight?
A: One of the reasons art-based practices are so valued (is that) they leverage the assets kids bring with them into the learning space. There's a lot of talk about cultural relativity and culturally sustaining pedagogy. Arts-based practices require that they bring those assets into the learning space. A bunch of the stories in Whoopensocker ... we give space for kids to engage in the range of cultural assets they bring (such as) visiting a cousin, their love for John Cena, whatever it is, it becomes part of what it is to learn together. More than any other decision, art-making encourages value and requires kids' assets and that is a fundamental equity-oriented practice. It's not what (the kids) are missing, it's what they're bringing.