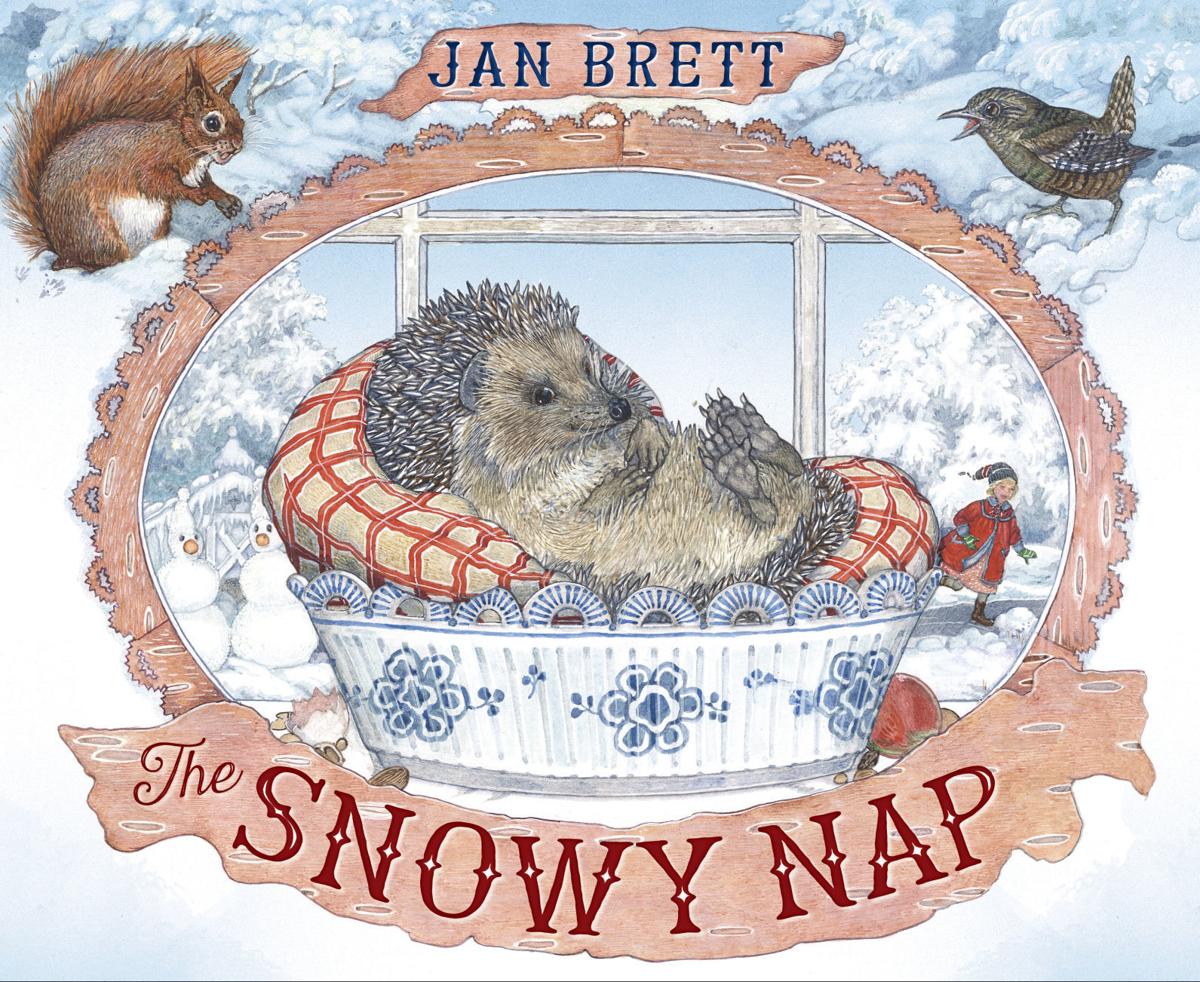 Jan Brett has sold more than 42 million books where hedgehogs, mice, rabbits, polar bears and other critters are the stars.
They talk, wear hats, sweaters and scarves and over the last 30 years have helped Brett convey her stories of problem-solving to children. She even has a book about a badger family in Russia harvesting a giant turnip.
But despite the success, Brett, who has written and illustrated more than 35 children's books from her home in rural Massachusetts, relishes her book tours which allow her to interact with her fans and get a better idea of what is churning through their young minds.
"It's like landing on a different planet and seeing a whole field of flowers you've never seen before. They're very positive and optimistic about the world," Brett said by phone from her home. "We don't get smarter as we get older, we just get more experienced and knowledgeable. These kids have these incredible minds and they're at the perfect age in which they can turn a page at their own pace."
And Brett is getting plenty of opportunities this year to venture out and meet her readers thanks to her latest book, "The Snowy Nap" (G.P. Putnam's Sons). Brett is visiting 23 U.S. cities including Madison on Saturday when at 10 a.m. she'll be in the children's section at Madison's Central Library thanks to a partnership with the Wisconsin Book Festival and A Room of One's Own bookstore.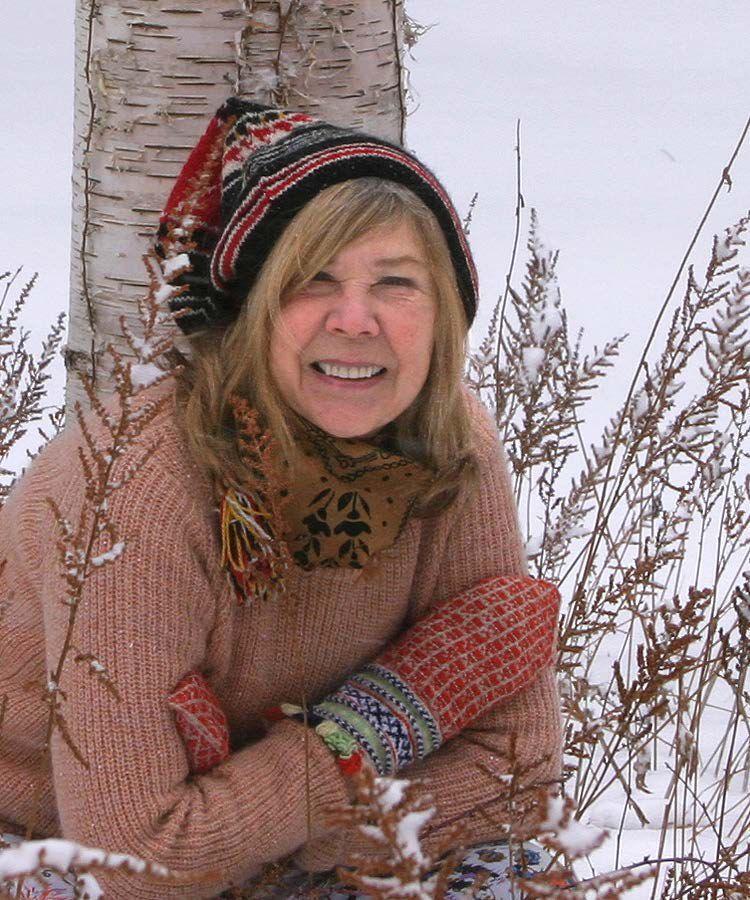 "The Snowy Nap" is a prequel to Brett's bestselling picture book, "The Hat," and stars Hedgie, Brett's trademark character. Inspired by his friends' tales of past winter adventures, Hedgie is determined not to sleep through all the fun and is dazzled by seeing the icy chicken coop, the frozen pond and hearing the tinkling of sleigh bells.
Brett, 68, who ran the Boston Marathon in May, spoke to the Wisconsin State Journal after driving the night before through a snowstorm following a concert by the Boston Symphony Orchestra in which her husband, Joseph Hearne, plays bass. Their six-acre property includes a turtle pond and a coop filled with ornamental chickens. The interview has been edited for space.
Q: Why do you enjoy writing and illustrating books?
A: I think there's something wonderful about one human being writing a book. And yes, we have an editor and art director but the basic thrust of it is something that has taken hold of the author or illustrator and has become a little world unto itself. Children are extremely vulnerable in that they don't have a lot of experience or vocabulary but with a children's book they can use all of their vibrant intellect. I always feel like I have this special role in that I can talk about very nuanced things — and children can look at and anticipate these feelings that they can't find in any other way. Kids are just these incredible intellectual machines.
Q: What will your visit with children in Madison entail?
A: When I get to the book signing it doesn't start until a half hour after I come because I get my easel out and I draw them a picture. I make it like an art lesson and hopefully they'll be really intrigued by it. It's like going down a rabbit hole of creativity and you get into this zone and your subconscious kicks in and it's almost like magic, things come from places you have no idea where they came from and it's art. We have this creative force within us and I just want children to experience that.
Q: When you write a book are you starting with an animal in mind or an experience?
A: I start with a plot because I have to find a twist. It tends to be a story that has a wondrous happy ending and often involves solving a problem. A lot of my characters are animals and they take the place of children and they have a thought process and they sometimes talk and sometimes wear clothes but they are all low on the power scale like children. The plot is the hardest but I always have a bunch jumbling around in my brain.
Q: How do you extrude those ideas from your thoughts?
A: I have a couple of places that I can look and mine for gold, only the gold will be the plot twist. One way is running because I think the brain gets oxygenated when you're running. This run that I do is on Wildcat Road and I always get good ideas on Wildcat Road. And just before you go to sleep – and I'll say this to children – if you're thinking about an idea and you want to go further with it you can play it over in your mind just as you're going to sleep. And then you go to sleep and maybe a couple of days later your subconscious will provide the answer or partial answer. Listening to music also takes you off to a different orbit than you would normally be in.
Q: What is it about hedgehogs that people fawn over?
A: When I was a little girl, my favorite author was Beatrix Potter and one of her characters was Miss Tiggy-Winkle (a wash woman played by a hedgehog) and I thought that was the most clever thing in the world. We don't have (wild) hedgehogs in the U.S. so I was very fascinated that there was this little creature that has porcupine-like quills but they're a whole different animal than a porcupine. They have little turned up noses because they look under leaves for insects and then they have those huge large eyes. And most children have small noses and big eyes so they have this almost child-like approachable look to them. They're just too darn cute.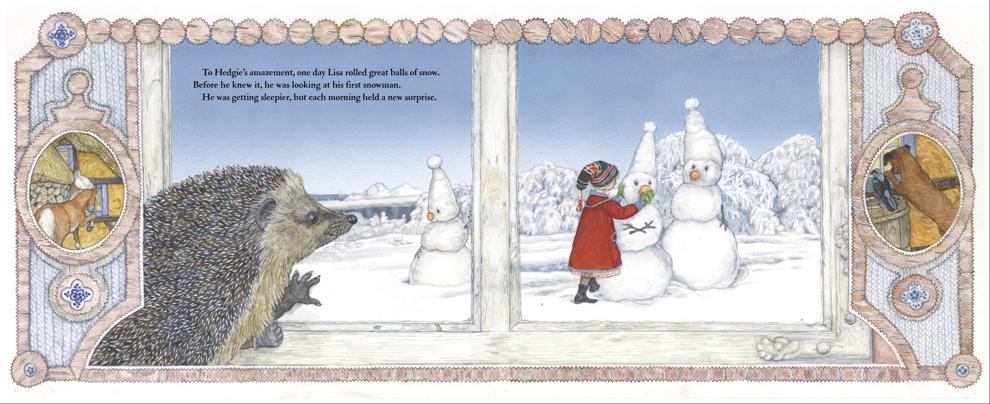 Q: Are there animals that you haven't drawn that you're looking forward to drawing?
A: Yes. My daughter just moved to Alaska and she told me about a muskox farm about an hour north in Palmer. So we went to the farm and we saw them and they're really amazing. They're incredibly fluffy. And so I think I'm going to do a book about them and I can't wait to draw them. They have cute little noses and little tiny eyes that peer out. And then their horns just kind of follow the skull and turn up at the end.
Q: How do you put your career in perspective?
A: I just kind of ignore it. I can sense from a publisher when a book does well. I put a wall around myself but a book tour is different because I'm out meeting children and that I find very inspiring and very exciting because each child is so different from the other. They are who they are and I love to find out what they're thinking about and how they're reacting.
Q: How is your turtle pond doing?
A: We haven't had a turtle in two years. But I haven't given up hope. You have to build it and then they have to come. We have a ton of marsh in the back so they like being there so now we have Koi fish and we still have the dragonflies, and the bull frogs and the peepers.